If the company is to be believed, we'll see nonstop Islamabad to New York flights as soon as May 2020…
Pakistan Airlines stopped flying to the US in 2017
In October 2017, Pakistan International Airlines stopped flying to New York, which was their only destination in the US at the time. The airline had flown to the US for over 50 years, and over time flew to New York, Chicago, and Houston.
The airline was allegedly losing about 12 million USD per year flying to the US, and that's in spite of the fact that the route only operated twice per week. PIA was no doubt at a disadvantage in many ways:
Their onboard product was outdated, with angled seats in business class
The airline wasn't able to operate nonstop flights to the US due to safety reasons, so the flight had to fly from Pakistan to Manchester to New York, with passengers being rescreened in Manchester
Fares on the "big three" Gulf carriers are often quite reasonable between Pakistan and the US, so the yields weren't great
I had the chance to fly from Manchester to New York in PIA business class, and had an interesting flight.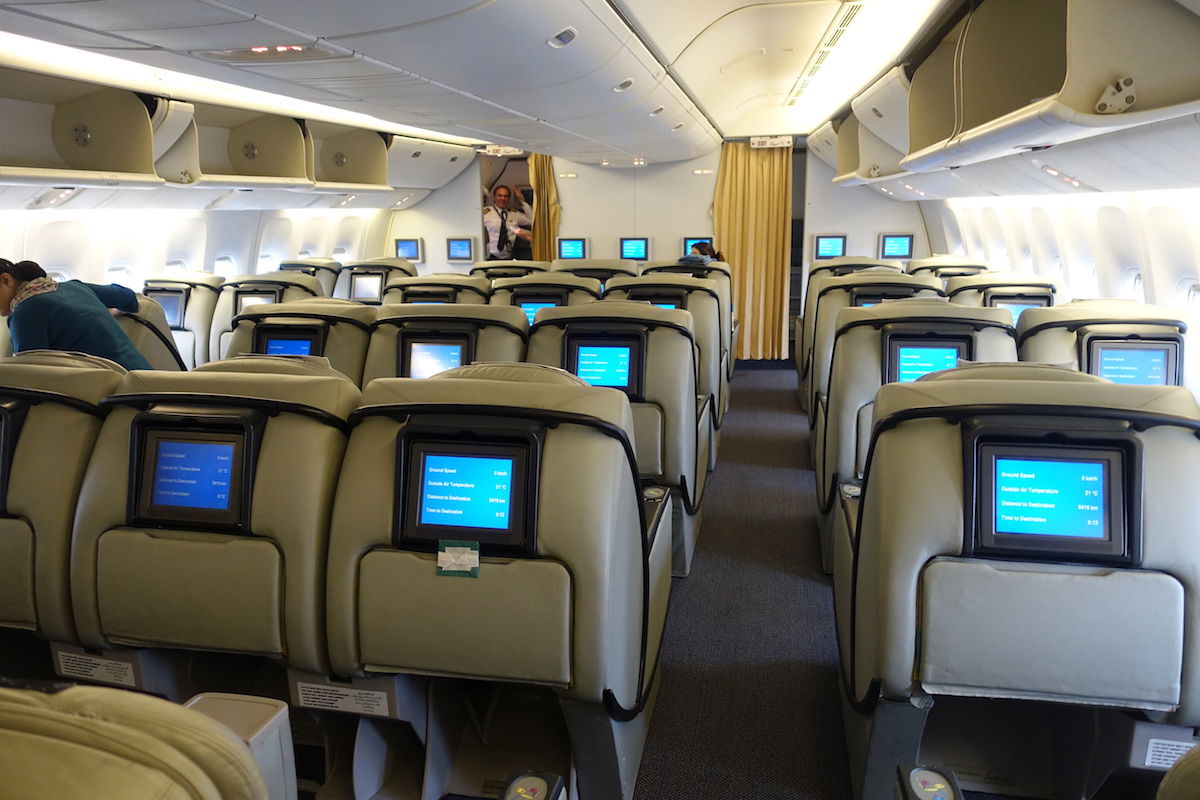 PIA's 777 business class
The thing about "national airlines" flying to New York is that while it's something that is often done for prestige, in reality it's rarely a money maker. For example, in late 2018 Kenya Airways started flying to New York, which they described as a "game changer." Just a few months after launching the route, Kenya Airways' CEO said "there is nothing lucrative about flying to New York."
And that brings us back to Pakistan Airlines…
Pakistan Airlines plans to return to New York in May 2020
In March 2019, PIA announced their intentions to once again offer service to the US. This time they want to fly nonstop, though, as they said that operating via any third point makes the flight economics unviable.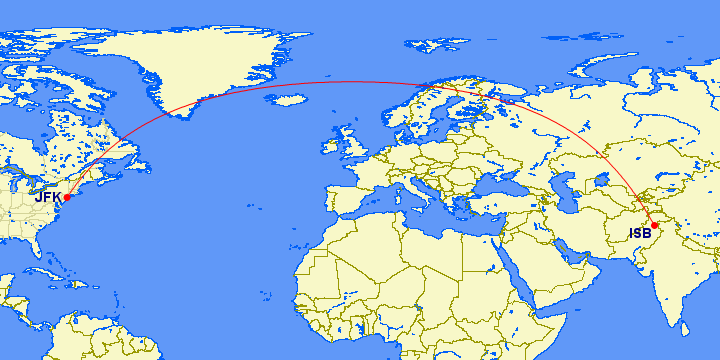 The company's CEO pointed out that they've improved greatly when it comes to safety, and with the opening of the new Islamabad Airport, a lot more aviation authorities have faith in the safety of the airport. For example, British Airways has even resumed flights to Islamabad.
— PIA (@Official_PIA) March 13, 2019
PIA had asked for the help of the US in facilitating these flights, and in July 2019, representatives from the US Transportation Security Administration were in Islamabad to audit the airport, in hopes of getting approval for nonstop flights to the US.
We haven't heard much about this in July, but yesterday a PIA spokesperson stated that the airline plans to launch Islamabad to New York flights in May 2020, "subject to TSA clearance."
It's anyone's guess if it actually comes to fruition this time around, as we've heard this repeatedly. But the fact that they're giving an alleged month for the route to launch is more than we've gotten in the past.
Bottom line
It's great to see the positive impacts of the new Islamabad Airport, in particular with British Airways launching flights there.
However, there's simply no universe in which PIA will make money flying to the US. Sure, there's demand, but most of it is fairly low yield. Operating a flight this long with an outdated 777 just doesn't seem like a recipe for making money, especially given PIA's track record flying to the US.
Heck, apparently the reason the route wasn't cut sooner than 2017 was because the company faced "political pressure," including from top government officials, politicians holding dual citizenship, and even pilots.
Do you think PIA will follow through with nonstop flights to the US, should they get clearance from the US?