Yesterday I wrote about how Oman Air just paid $75 million for a slot at London Heathrow, which is the most expensive slot purchase ever at the airport. This will allow Oman Air to operate a second daily frequency to London Heathrow at the most desirable times, with a flight landing at Heathrow at 5:30AM, and departing again at 8:30AM.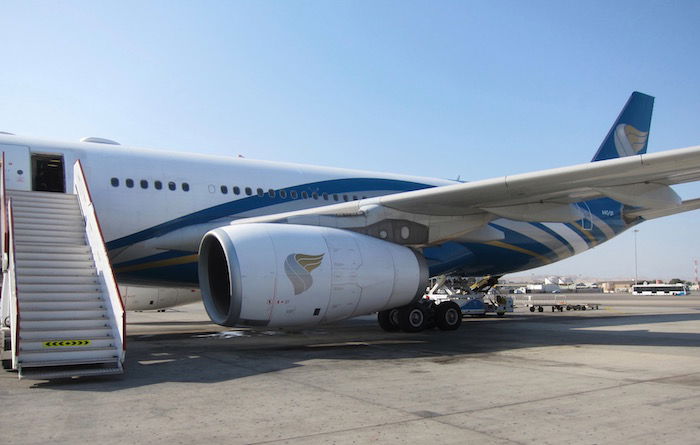 Oman Air A330 Muscat Airport
The flight is timed to maximize connections to the US from London and maximize connections to Asia from Muscat, which is great. In yesterday's post I noted how I wished Oman Air flew to the US. I'm on my third Oman Air flight of the week (I'm actually writing this post live from an Oman Air flight), and I've grown to love the airline. They have an absolutely fabulous product, and also have the benefit of being based in one of the Middle East's most beautiful cities (which I realize isn't as lucrative as operating to/from cities like Dubai, but I really do love Muscat).
In yesterday's post reader Mark noted that Oman Air actually does plan on launching flights to the US in the coming years, per a quote from the airline's chief operations officer.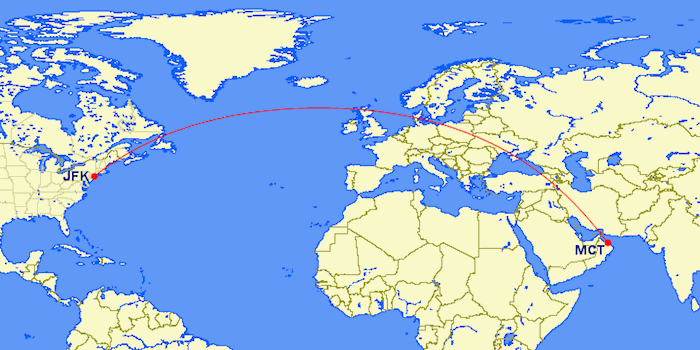 Per Arabian Business, Oman Air plans to launch daily flights between Muscat and New York by 2018:
The airline will increase frequencies to Iran to 21 weekly in anticipation of market growth after the lifting of trade sanctions, and aims to serve New York daily from 2018, tapping demand from both business and leisure travelers, Bu Saidi said. It's already introducing a second daily flight to London Heathrow and will operate to Paris daily, versus five time a week previously.
Oman Air is in the process of taking delivery of several Boeing 787 aircraft (they have two so far), so presumably they'd use that plane to operate the ~7,000 mile flight, as it's well within the aircraft's range.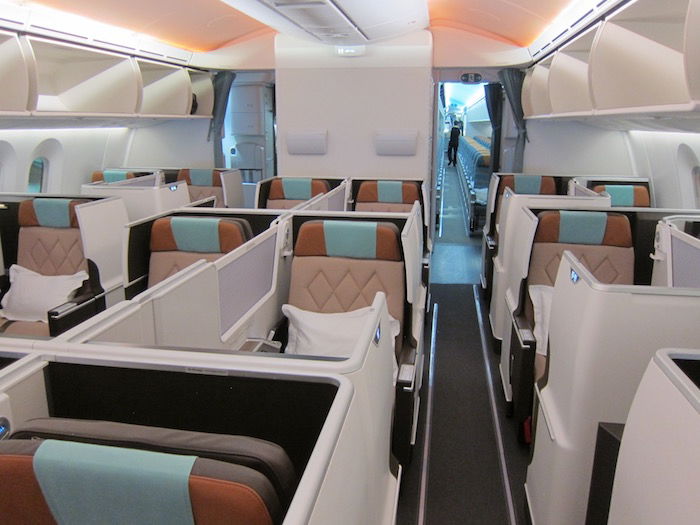 Oman Air 787 business class
Also mentioned in the article is that Oman Air is hoping to cut losses from 86 million rial (~220 million USD) last year to 50 million rial (~130 million USD) this year:
State-owned Oman Air, which has limited scope for growth as the top three Gulf carriers led by Dubai-based Emirates siphon long-haul flights via huge transfer hubs, aims to reduce losses to 50 million rial this year from 86 million in 2015, while paring government funding to 35 million rial from 54 million rial, he said.

The adjustment comes as the slump in crude prices shrinks government budgets in oil-based economies.
The economics of low oil prices is the opposite for state owned countries in the Gulf region than virtually all other airlines. Other airlines are reporting record profits, while state owned airlines in the Gulf regions are having their budgets slashed due to decreased revenue from oil.
I'm actually really surprised that Oman Air is doing so poorly. Unlike Emirates, Etihad, and Qatar, they aren't flooding the markets they serve with capacity. Instead they have a very restrained growth strategy, and the furthest destinations they operate to are Asia and Europe.
I'm sort of amazed that they're not turning a profit, though I guess with the state owned Gulf carriers you never quite know what's going into the profitability "math." It's much like when Qatar Airways' Al Baker claims the airline isn't government subsidized, but rather that the government is a shareholder.
The thing that blows my mind about Oman Air is that they don't have more partnerships. They partner with Etihad Airways, but aside from that have very few partnerships. Oman Air seems like the perfect airline to join an alliance, given what a limited route network they have. For airlines like Emirates there's less value, since they can take you just about anywhere. But I think Oman Air is really missing the mark by not having more partnerships, whether it comes in the form of joining an alliance, forming a joint venture, or operating more extensive codesharing agreements.
Bottom line
I can't wait for Oman Air to fly to the US, as it would be lovely to fly them on a longer than 5-6 hour flight, which is what most of their current services are. They're a fantastic airline, and once the new terminal in Muscat opens next year, the airline can become even better. I just can't wrap my head around why they don't have more involved partnerships.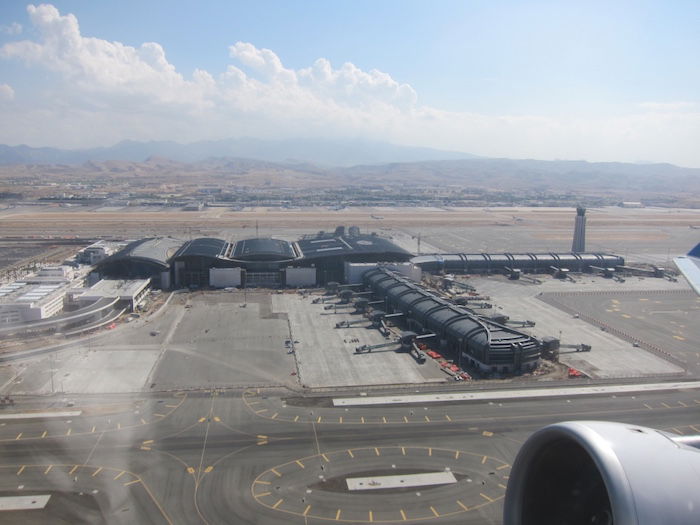 Muscat Airport's new terminal
And perhaps I'm biased, since I'm partly hoping they form more partnerships so that it becomes easier to redeem miles on them (right now you can just redeem through the Etihad and Oman Air programs). Ultimately I'd bet revenue fares on the new route would be very reasonable out of Cairo or Colombo, though.
Would you consider flying Oman Air to/from the US if they started service in a couple of years?