I had the chance to fly Oman Air business class a couple of years ago, and had excellent flights on them. The airline often publishes reasonable business class fares between Europe and Asia, and has a top notch hard and soft product. They're one of only a few airlines in the world to have Apex Suites in business class, which is one of the best business class seats out there.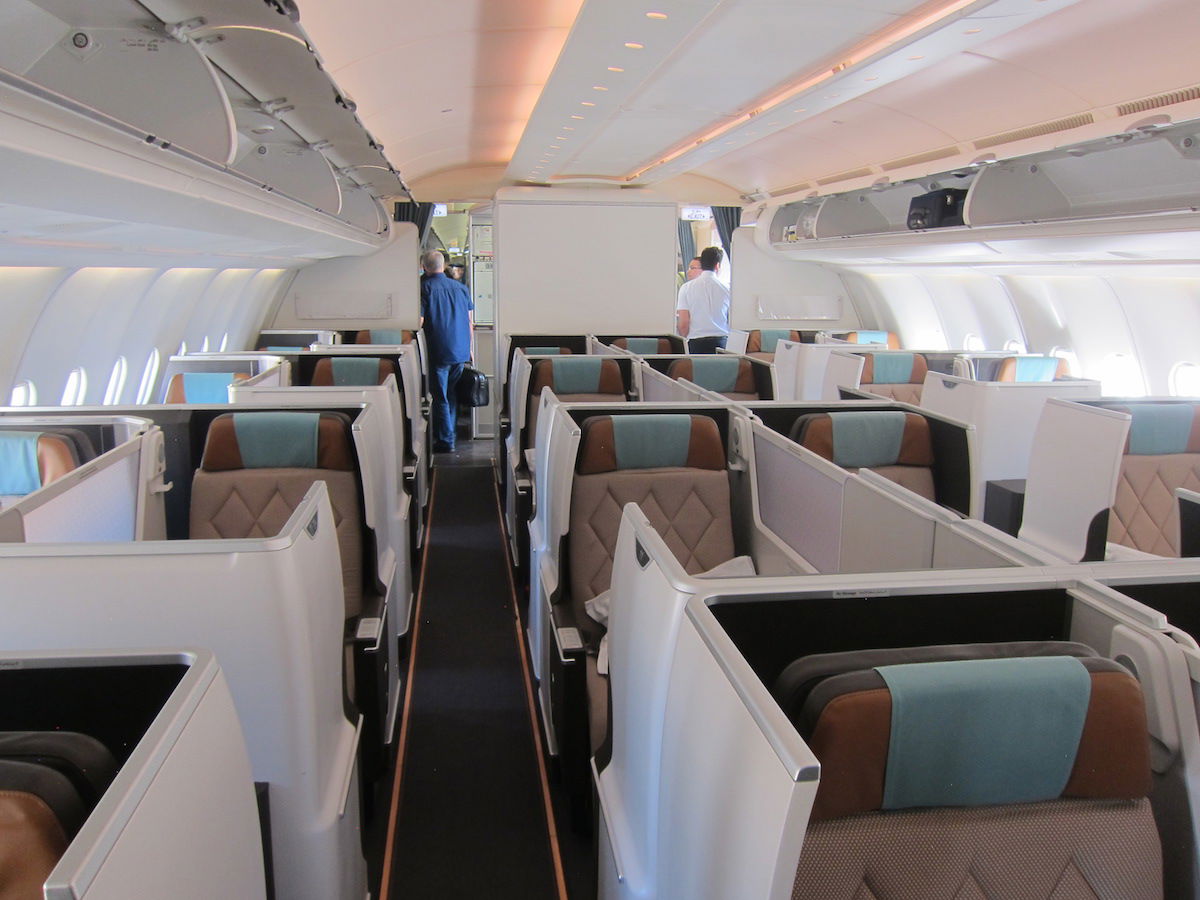 The airline also has a first class cabin on just a few of their A330s. It's a bit strange that they do, since their first class looks only marginally better than their business class, both in terms of the seat and service. A reader wrote a guest trip report about his experience in Oman Air first class, and it looked underwhelming (a couple of pictures from the trip report are below).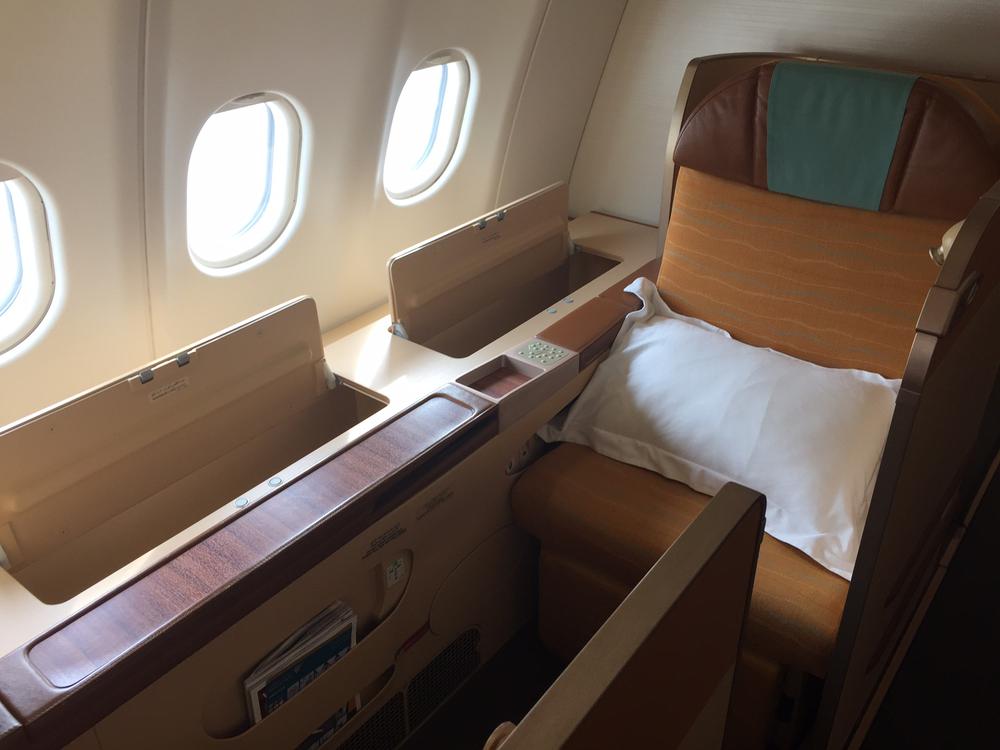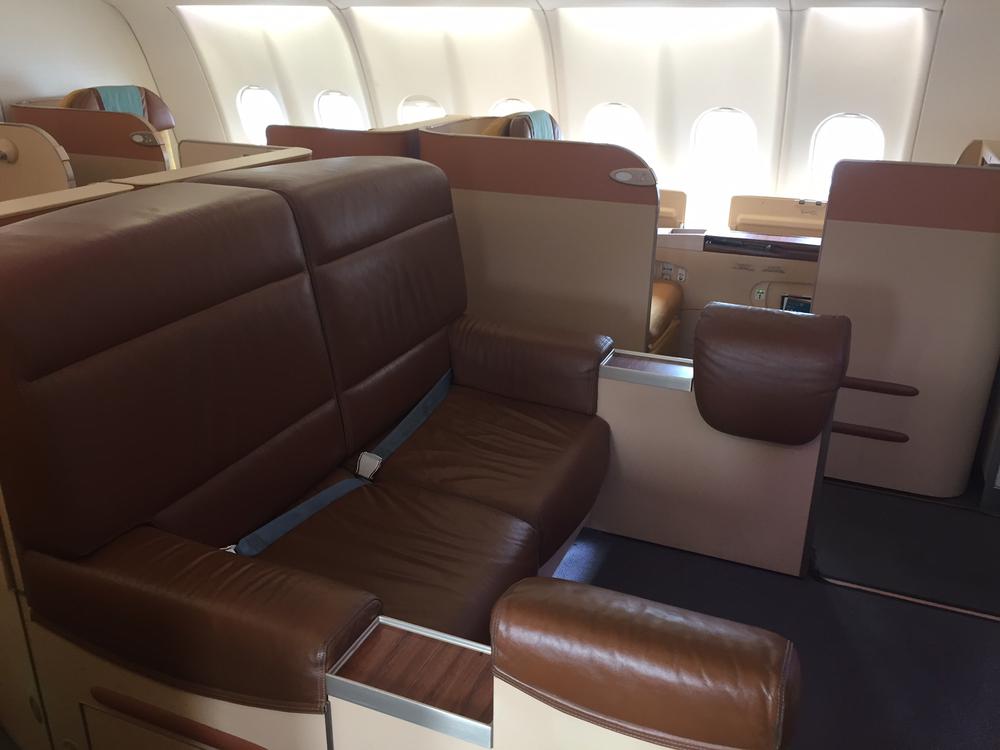 Last September Daniel wrote about how Oman Air plans to introduce an all new first class suite on some of their 787-9s. I'm especially interested in Oman Air's new first class since it's one of only two remaining airlines I still need to book in first class. Obviously I'd love to experience their newest cabin.
However, for the past month or so I was under the impression that Oman Air had given up on introducing a new first class. The airline recently had a management change, which also often leads to a change in strategy. Their business class is so excellent and they don't operate any ultra longhaul flights, so to me it doesn't really make sense for them to have first class.
The 787-9 they took delivery of in January was supposed to feature the new first class, though it didn't. This lead me to believe that they scrapped the idea.
We now have an update on this. CAPA notes that Oman Air's acting CEO, Abdulaziz Al-Raisi, has said that two 787-9s will feature first class suites, and the first of those will be delivered in June 2018. Oman Air plans to have eight first class suites on these planes, along with 24 business class seats (as opposed to the 30 they have on their other 787-9s).
I guess I'll be waiting for this new cabin to be introduced to try Oman Air first class. Not only am I excited about Oman Air introducing their new first class, but Muscat Airport's new terminal is also opening in March, so I should be able to check that out as well.
Bottom line
Oman Air's new 787-9 first class should debut in June 2018. I'm surprised Oman Air is following through with their plans to introduce a new 787-9 first class, given their industry leading business class. Since their business class hard and soft product is so good, I hope they go for something great, since otherwise there's just not that much of a difference (I doubt they will, but one can dream!).
How good do you think Oman Air's new first class product will be?
(Tip of the hat to ZZ)