After enjoying Oman Air's excellent new first class lounge in Muscat, it was time to make the seven hour flight to London in Oman Air's brand new first class. This was the plane's first ever commercial flight, as the plane had been flown over from the Boeing factory just a couple of days prior.
While Oman Air already has 787-9s, this is the first one with first class – the only other plane they have with first class are select A330-300s, and those planes will all eventually be reconfigured without first class. So this is the future of Oman Air first class, as they'll have two 787-9s with this configuration that will fly exclusively to London.
Oman Air's 787-9 first class cabin has eight seats, in a 1-2-1 configuration.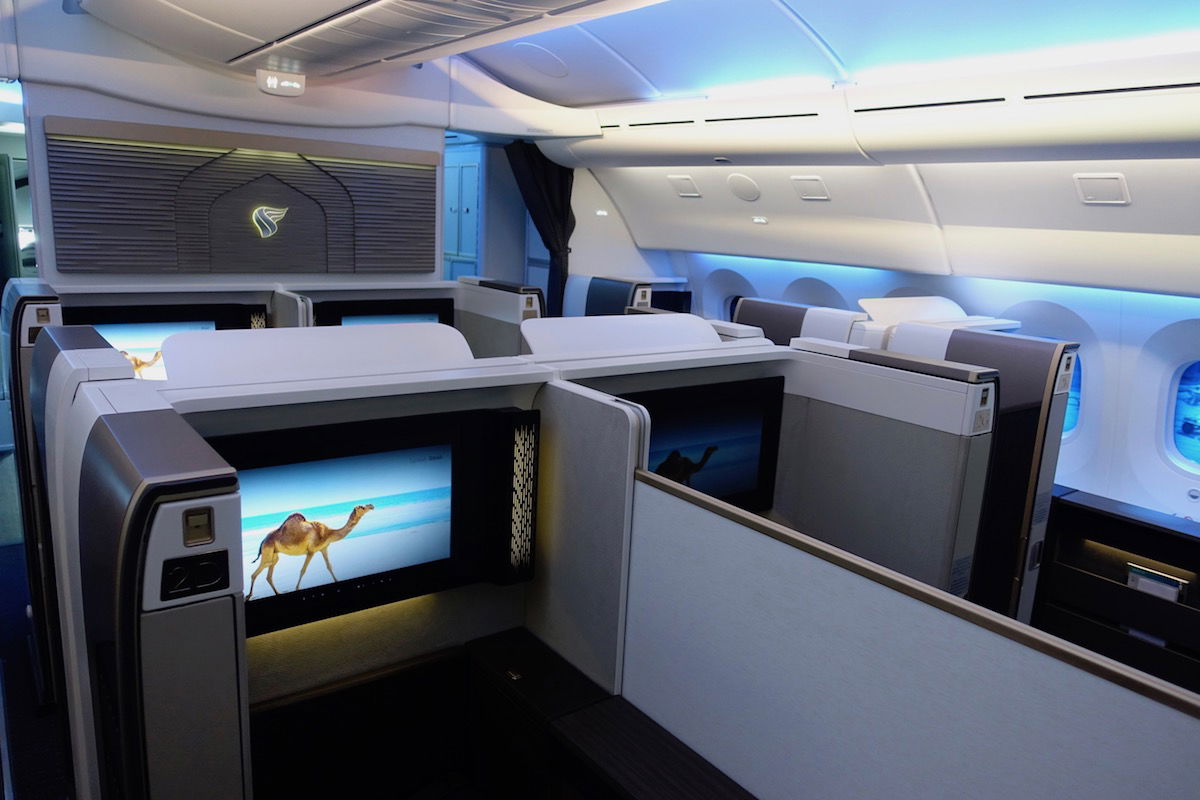 The cabin is super sleek. The suites aren't as spacious as some of the other cutting edge ones out there, but the 787 is a smaller plane, so that's to be expected. I do think this is the nicest first class offered on any 787.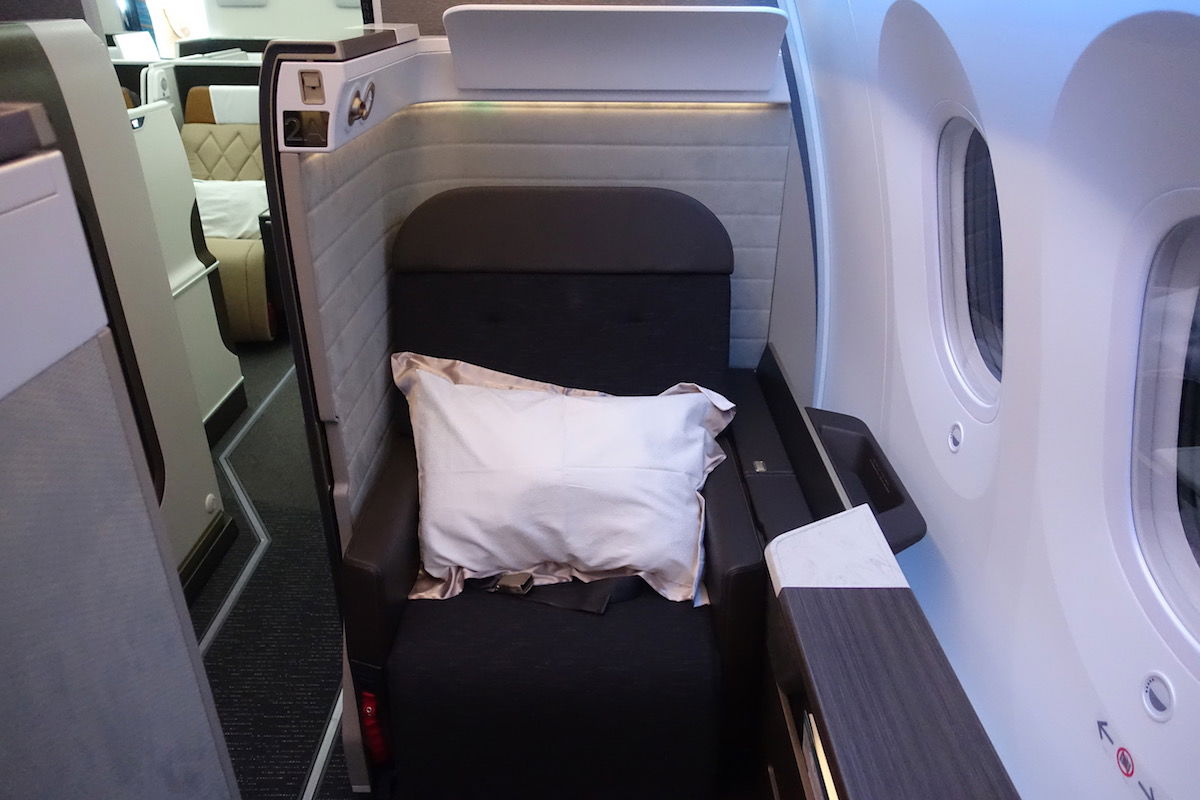 In particular, I loved the attention to detail with the design finishes. The design was unique, and all the finishes felt high end and thoughtful to me.
Even though this was a daytime flight, I was offered an amenity kit and pajamas, both of which I thought were quite nice.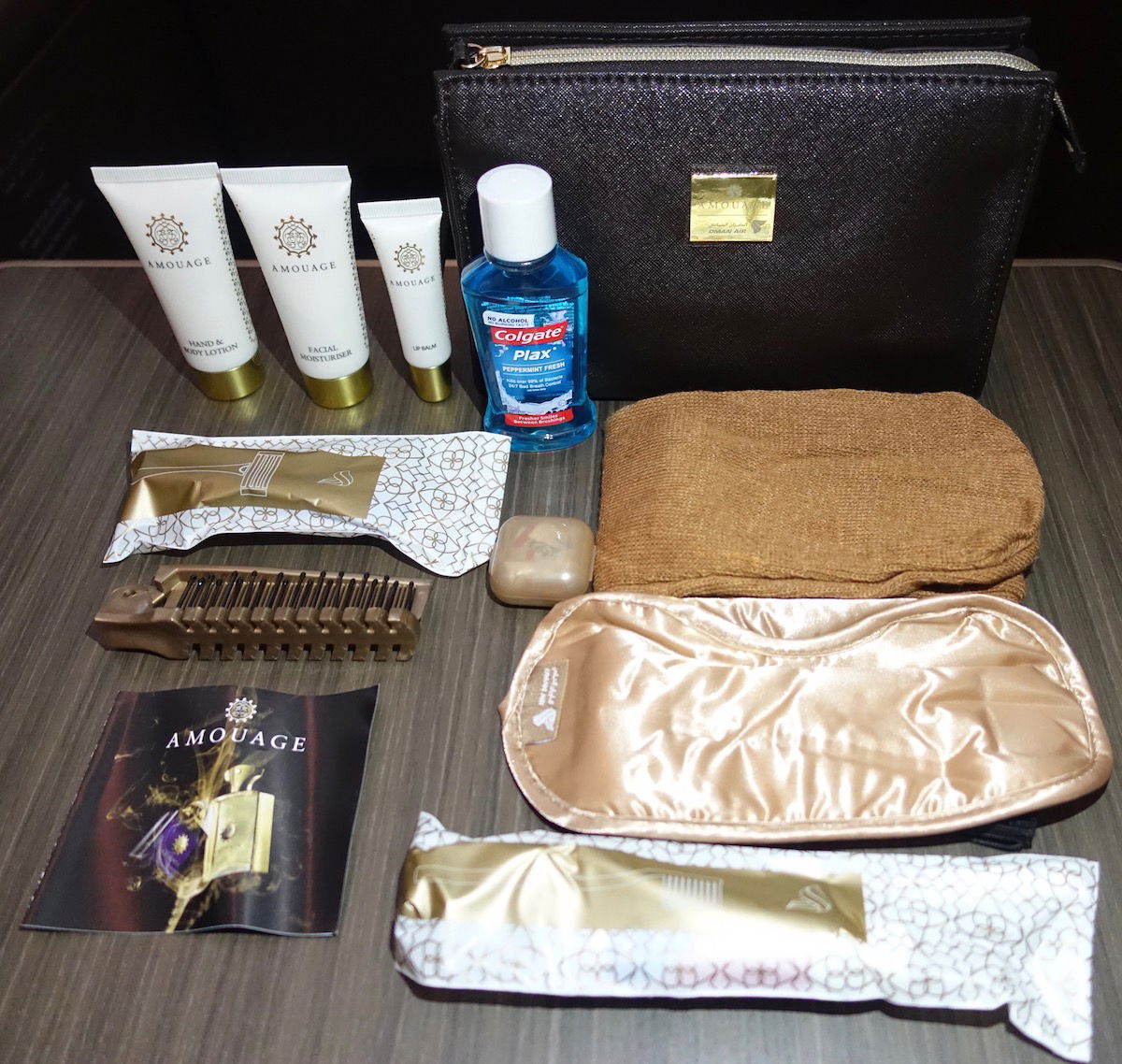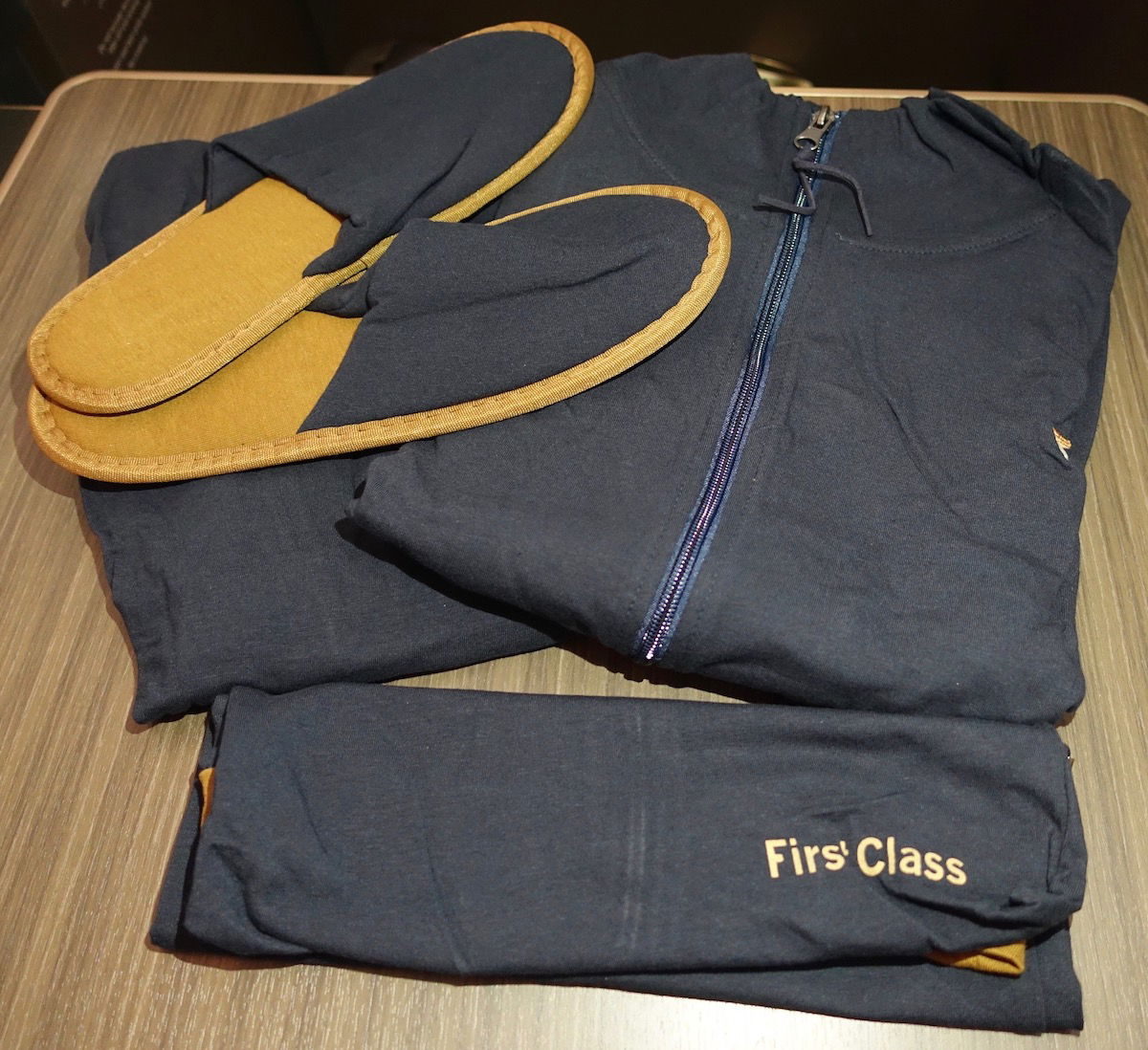 The soft product on Oman Air was excellent as well. There was an extensive dine on demand menu, and a great drink selection as well. For example, Oman Air serves both Cristal and Grand Siecle champagne in first class – damn! I'd say after Singapore Airlines (which serves Dom and Krug), that's the next best champagne selection of any airline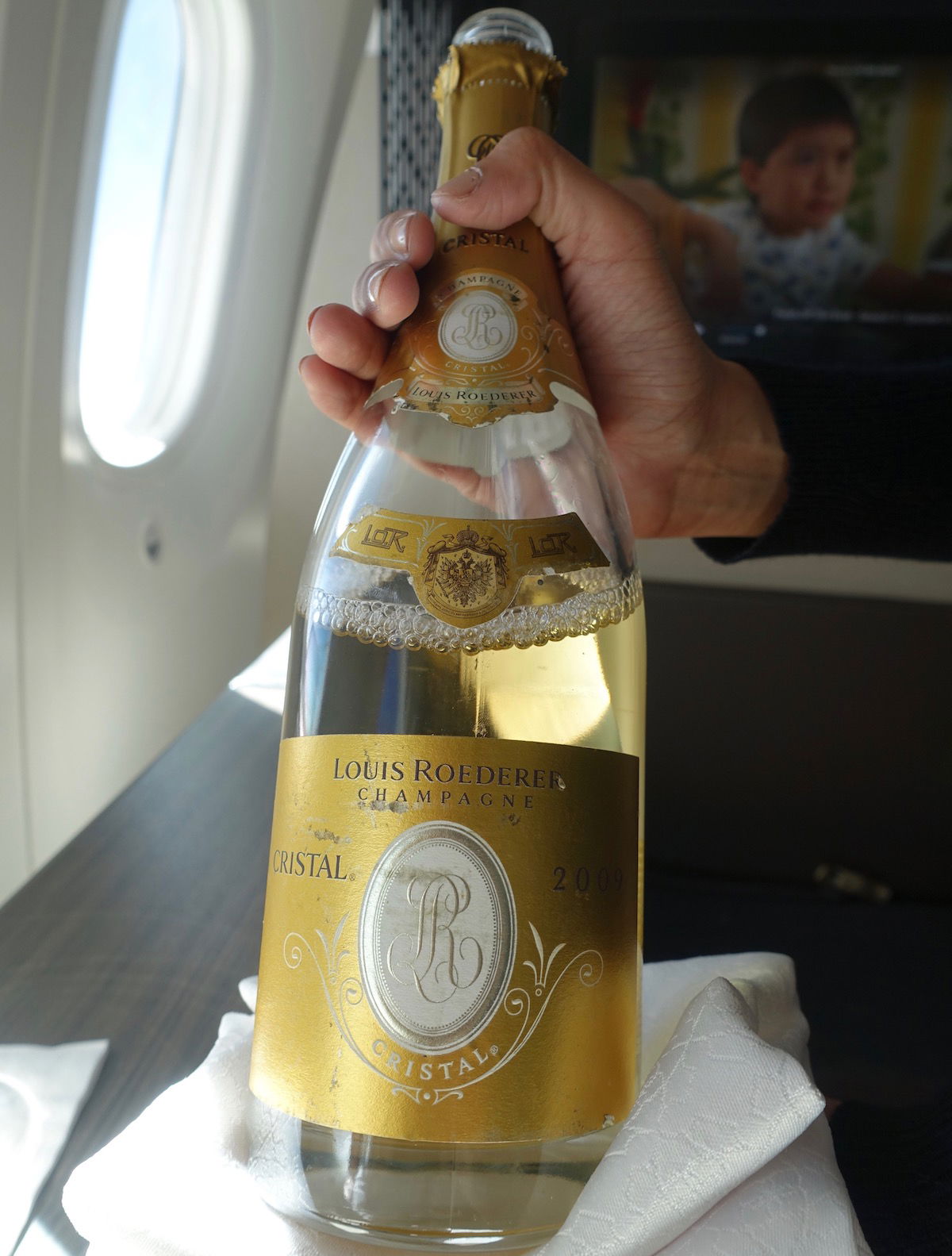 For the main meal I selected caviar to start, which was one of the nicest caviar presentations I've seen on any airline.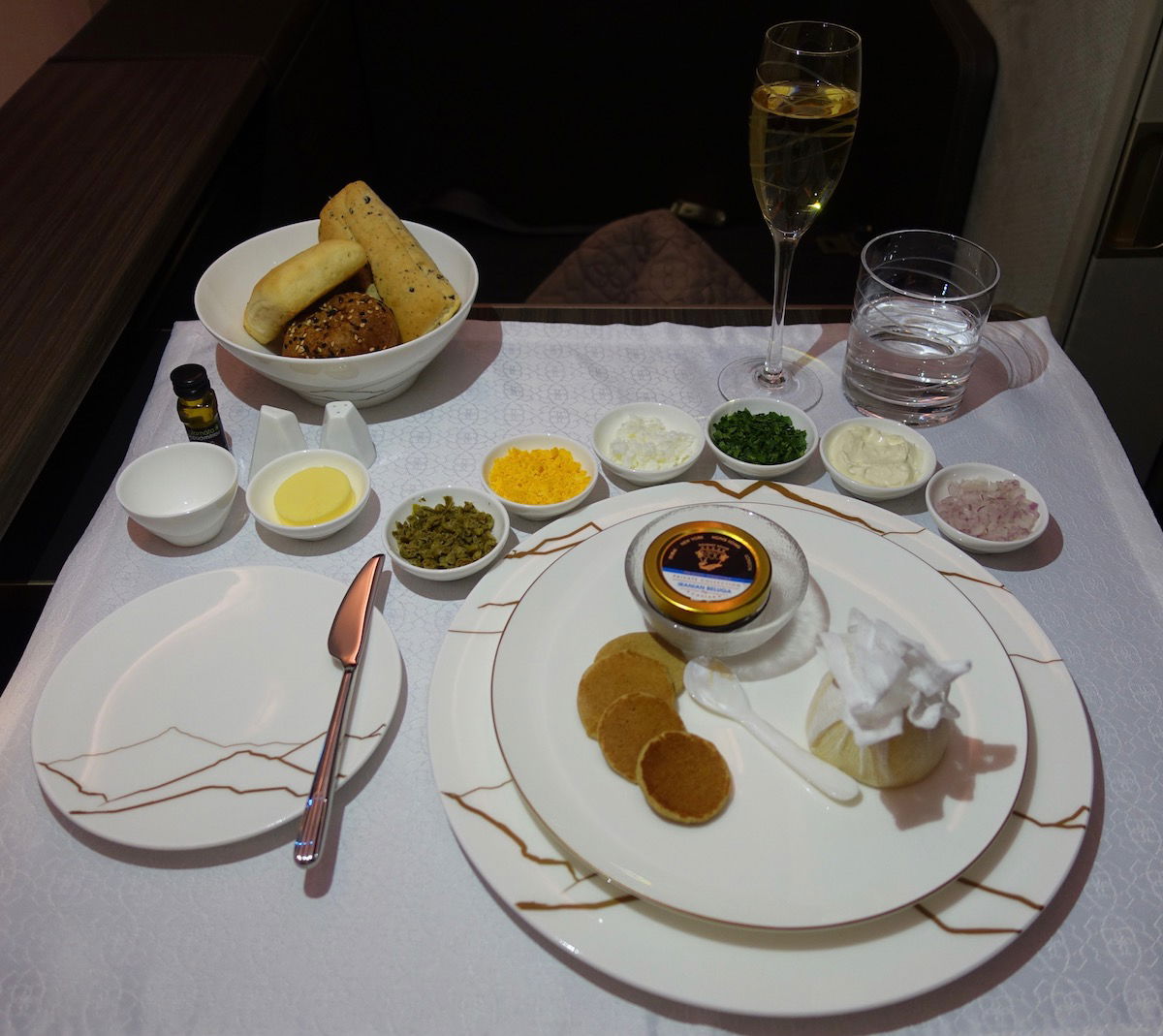 For my next course I selected soup – specifically, a traditional lentil soup with pita bread croutons.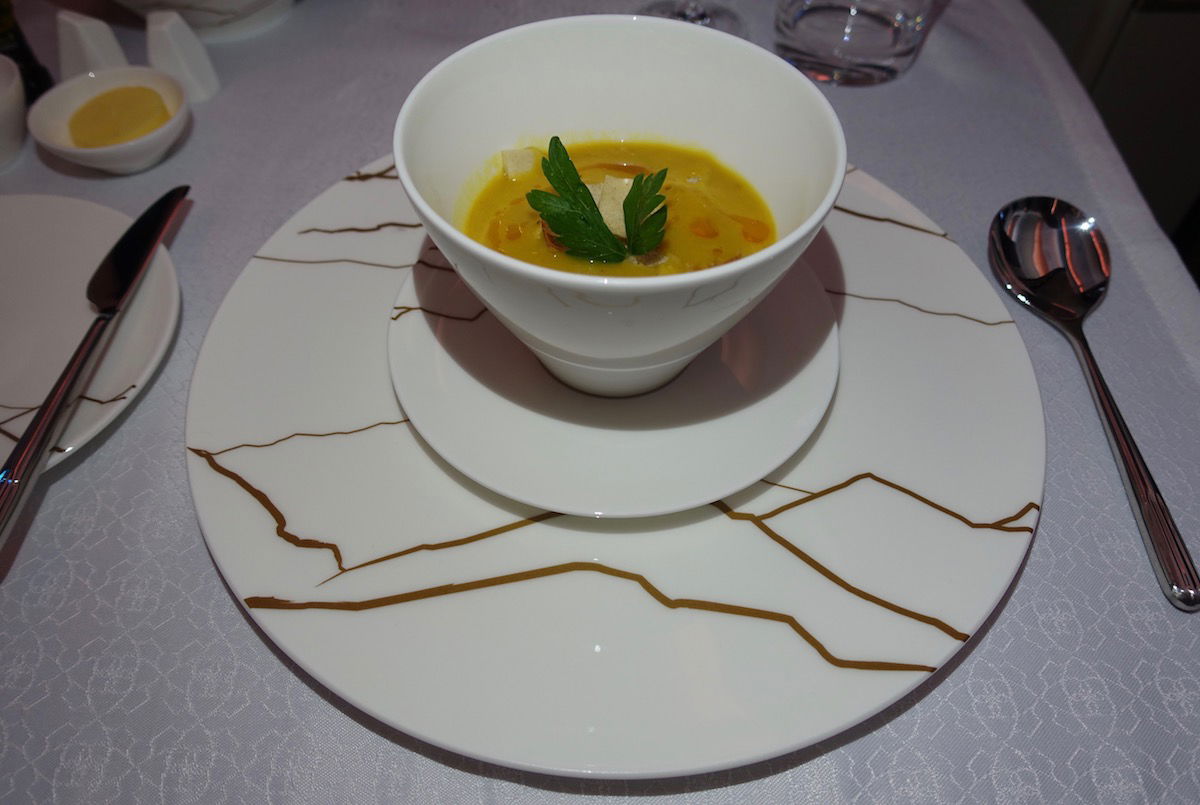 For my main course I had the baked kingfish with lobster jus.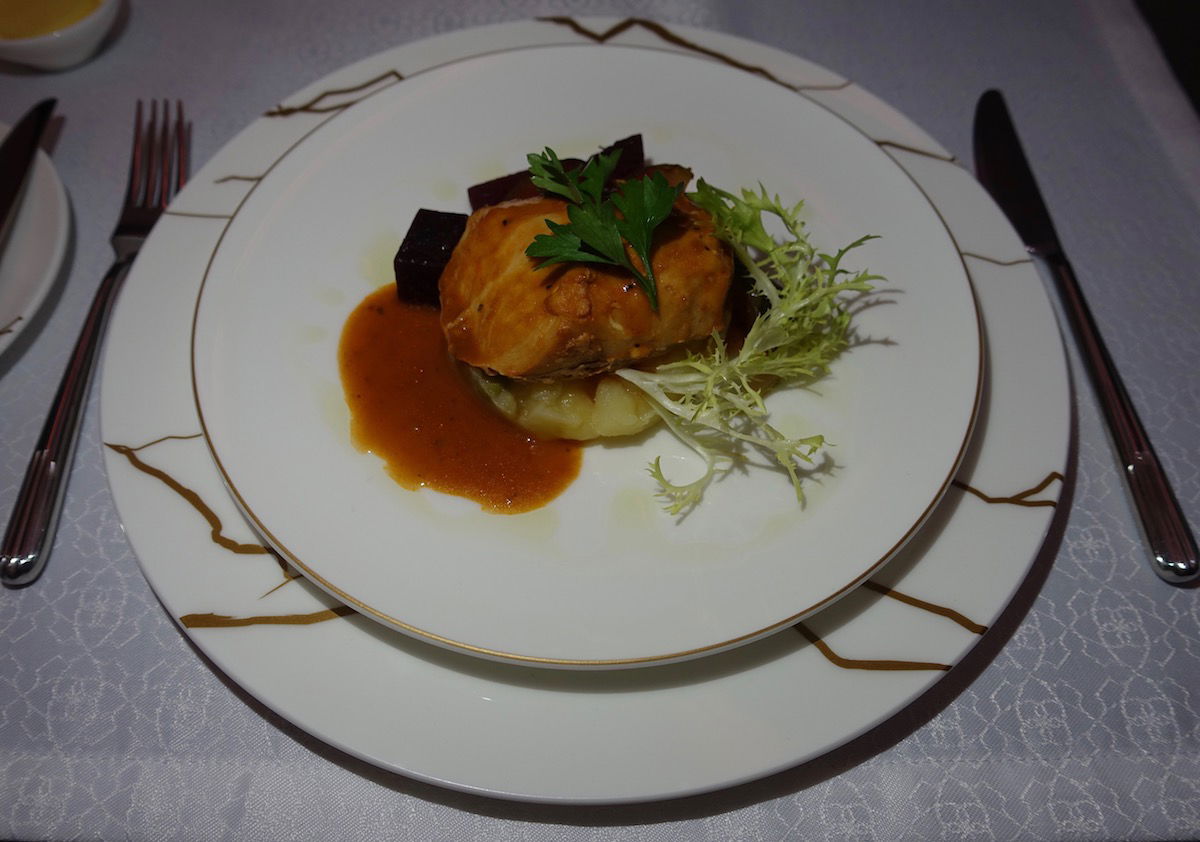 Lastly, for dessert I had a sampler.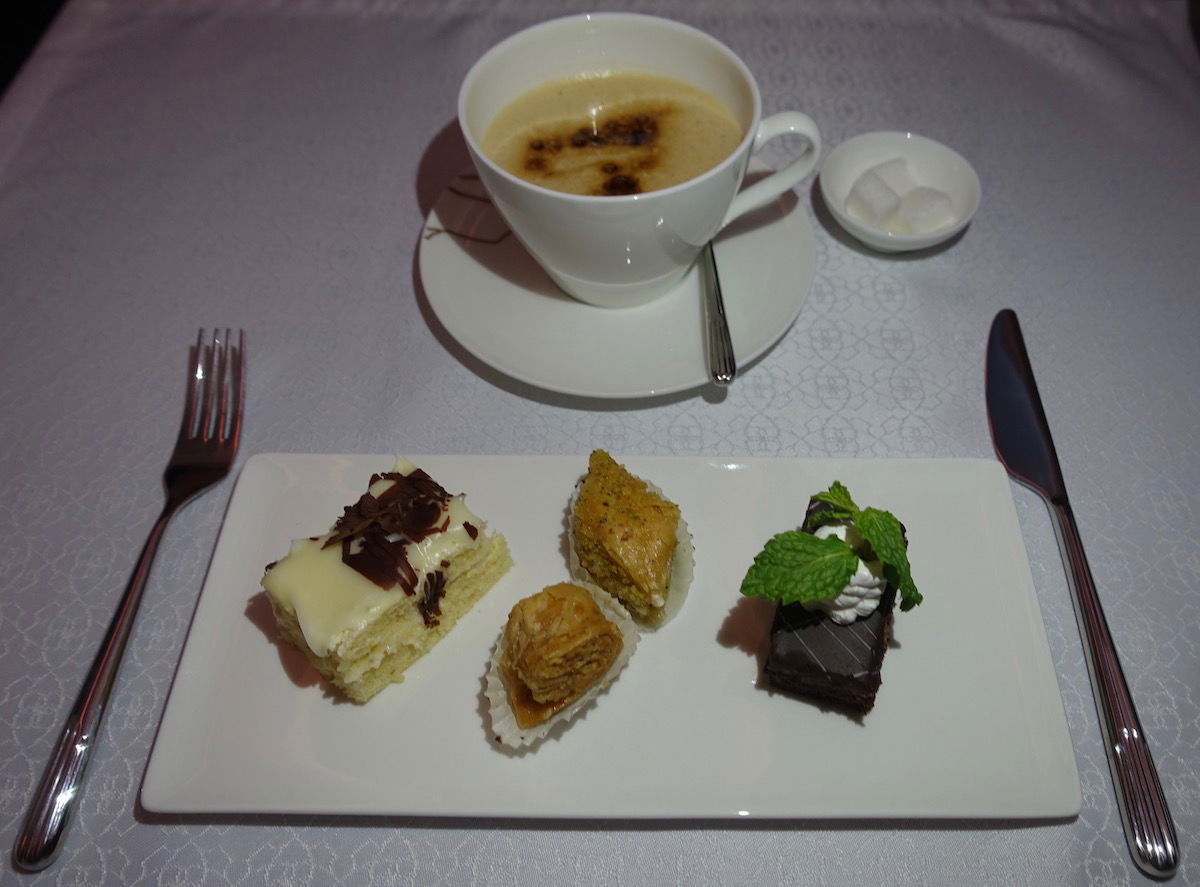 The meal was excellent, and I was impressed by the presentation and quality of all the food.
However, I have to note that while the service was extremely well intentioned, they clearly still have some kinks to work out. The first class cabin was full (including the CEO being seated across from me), so I get that they were busy. However, service was really, really slow, and a bit disorganized.
The crew was apologetic about it and I can't fault them since clearly this was a new setup for them. When I walked to the galley towards the end of the flight I noticed it looked like a war zone based on the number of dishes everywhere.
The meal service ended up taking over three hours, and then afterwards I decided to take a nap. Oman Air's new first class features suites with doors, and the bed was very comfortable. I think they still had the bedding from the old seat, though, since it didn't cover the entire seat.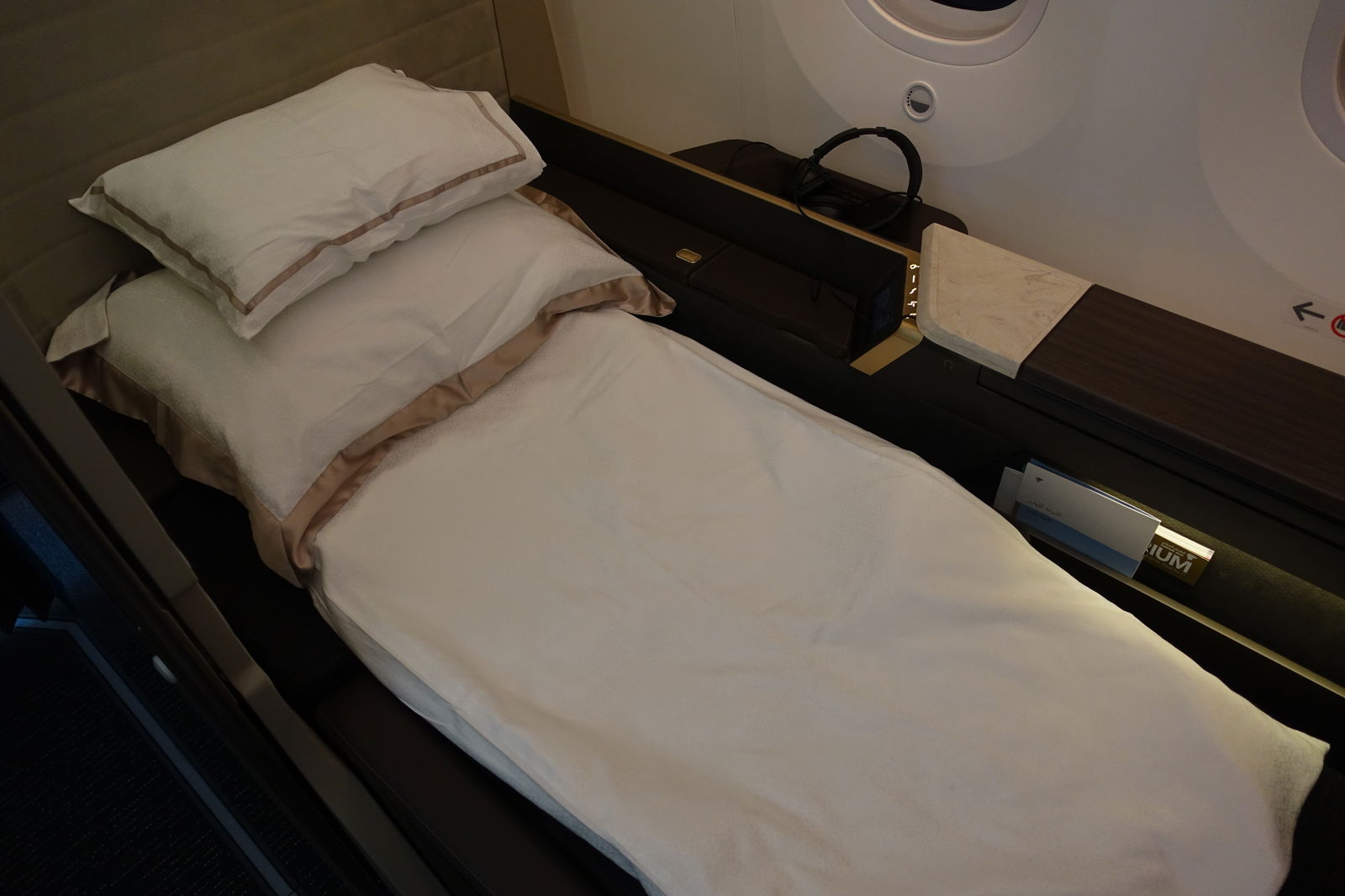 Shortly before landing I had some afternoon tea, and we were in London far too soon. The flight was too quick to enjoy this great product.
Bottom line
It was so cool to be on the inaugural Oman Air flight with the new first class. Overall the product impressed me. The first class suites are not only comfortable, but also wonderfully appointed.
The service was well intentioned and friendly, though clearly there are still some things they need to work out with the new product. I imagine this will solve itself pretty soon, and I also suspect that in reality the cabin will rarely be completely full, so I would have probably had a different experience if there were only a couple of passengers.
I'm also excited because Oman Air was the second to last airline I hadn't flown in first class – now I just have to still fly Kuwait Airways first class.
How does this compare to what you were expecting from Oman Air's new first class?