A couple of days ago I wrote about how Norwegian will be leasing a Hi Fly A380 for their flight between New York JFK and London Gatwick. Hi Fly is the first charter airline in the world to have an A380, as they acquired the plane from Singapore Airlines, and maintained the same interiors.
While the airline also operated flights on behalf of Thomas Cook Scandinavia and will operate flights on behalf of Air Austral at the end of the month, their current customer is Norwegian. Specifically, they'll be operating one of Norwegian's two daily flight between New York and London through at least August 11 (originally it was through August 13, but now the aircraft type only shows scheduled through August 11).
When I wrote about this a couple of days ago, the flights operated by the A380 showed as completely sold out, which I found to be odd, since the A380 represents a significant capacity increase over Norwegian's 787, so you'd think they'd have more seats to sell.
It looks like Norwegian has finally updated their inventory, and now there are plenty of seats for sale on the Hi Fly A380, if you do want to cross the Atlantic in an adventurous way in the coming days.
The lowest one-way premium economy fare from New York to London is $614 on August 6, while most other dates only have space at the "PremiumFlex" level, where the fare is $844+.
In the other direction the lowest premium economy fare is $720 on August 8, while other dates are $930+.
If you are eying a date that only has "PremiumFlex" available I might hold off, because I wouldn't be surprised to see lower fares still become available.
What's of course so cool about this is that premium economy passengers will be seated in business and first class. The catch is that when you go through the process of booking, you can't actually select a seat, as there's a message saying "seat reservation is not possible for the select flight."
So while premium economy passengers are guaranteed a flat bed, the question is just what kind of a flat bed you'll get, and whether it's Singapore's A380 business class…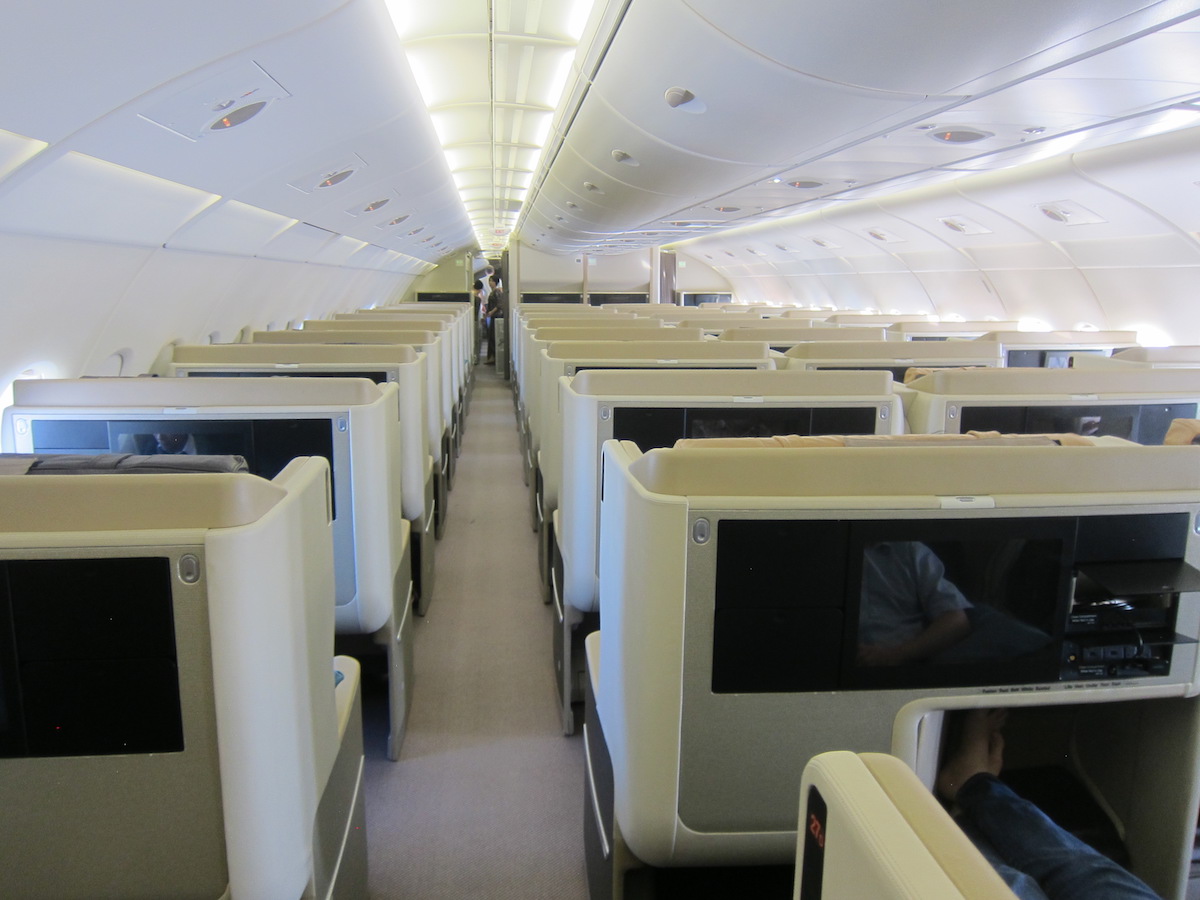 Hi Fly A380 business class
Or Singapore's A380 Suites…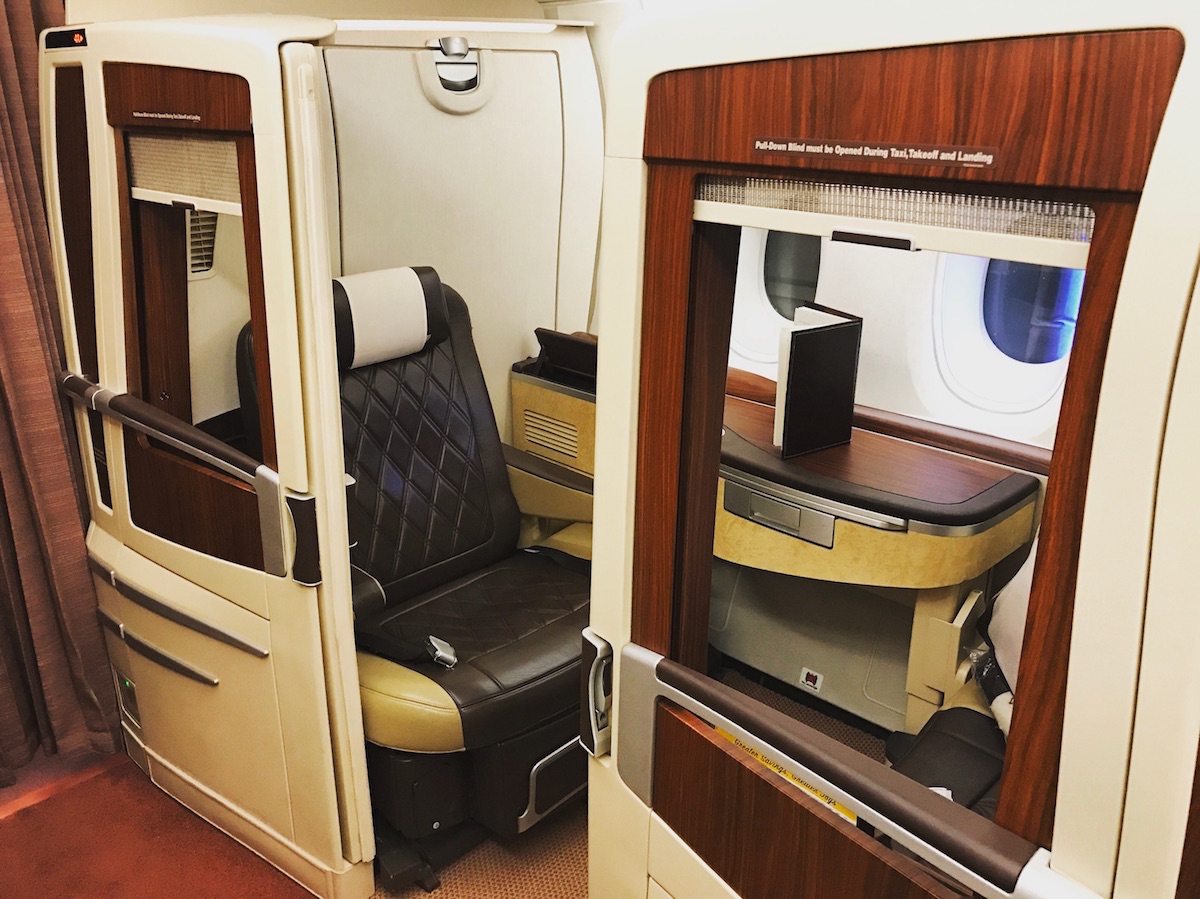 Hi Fly A380 first class
If someone is crossing the Atlantic in the next week and wants an adventure, I can't recommend getting on one of these flights enough!