Update: Read my full Norwegian Premium 787-9 London To New York review.
Hello from New York! Norwegian has been an incredibly disruptive airline when it comes to both short-haul and longhaul flying, and there's no denying that they've altered the airfare landscape on transatlantic flights. So I figured it's about time that I try them.
Yesterday I took Norwegian's 7hr30min flight from London Gatwick to New York JFK, and wanted to share my initial thoughts in this post, with a full trip report to follow. The total cost of my ticket was $650 one-way, though only $492 of that was actually airfare — the rest was government taxes, including the UK's high air passenger duty.
I was on what I think is the earliest transatlantic flight there is, as it left London at 6AM and arrived in New York at 9AM.
Norwegian Premium passengers get lounge access at London Gatwick. The No1 Lounge is actually very nice and reminds me of a Virgin Atlantic Clubhouse, though I hear it gets really crowded during the day (fortunately it wasn't busy at 4AM).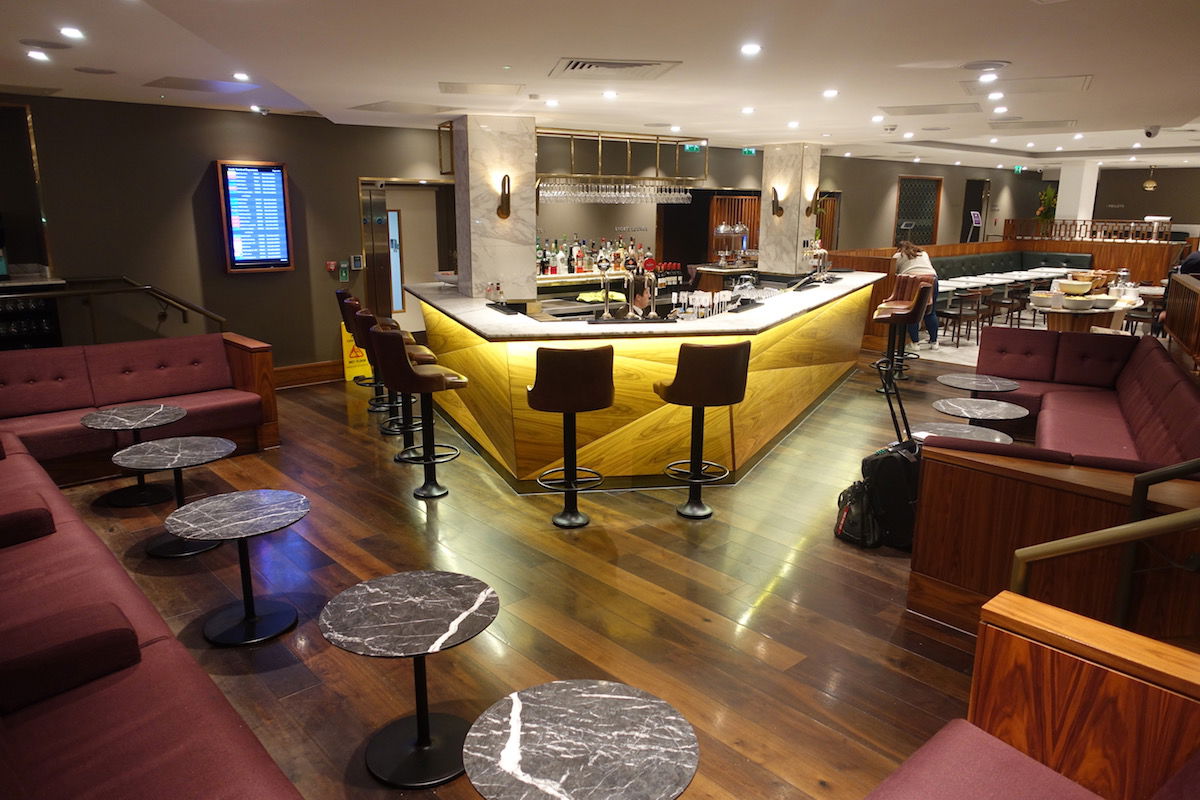 I believe my flight was in Norwegian's "new" Premium cabin. A while back they announced that they'd greatly increase the number of premium economy seats they have, but in the process reduced pitch from 55″ to 46." So I think I had the seats with "just" 46″ of pitch.
The cabin had a total of 56 seats, spread across eight rows in a 2-3-2 configuration (this takes up the entire space between doors one and two on the 787-9).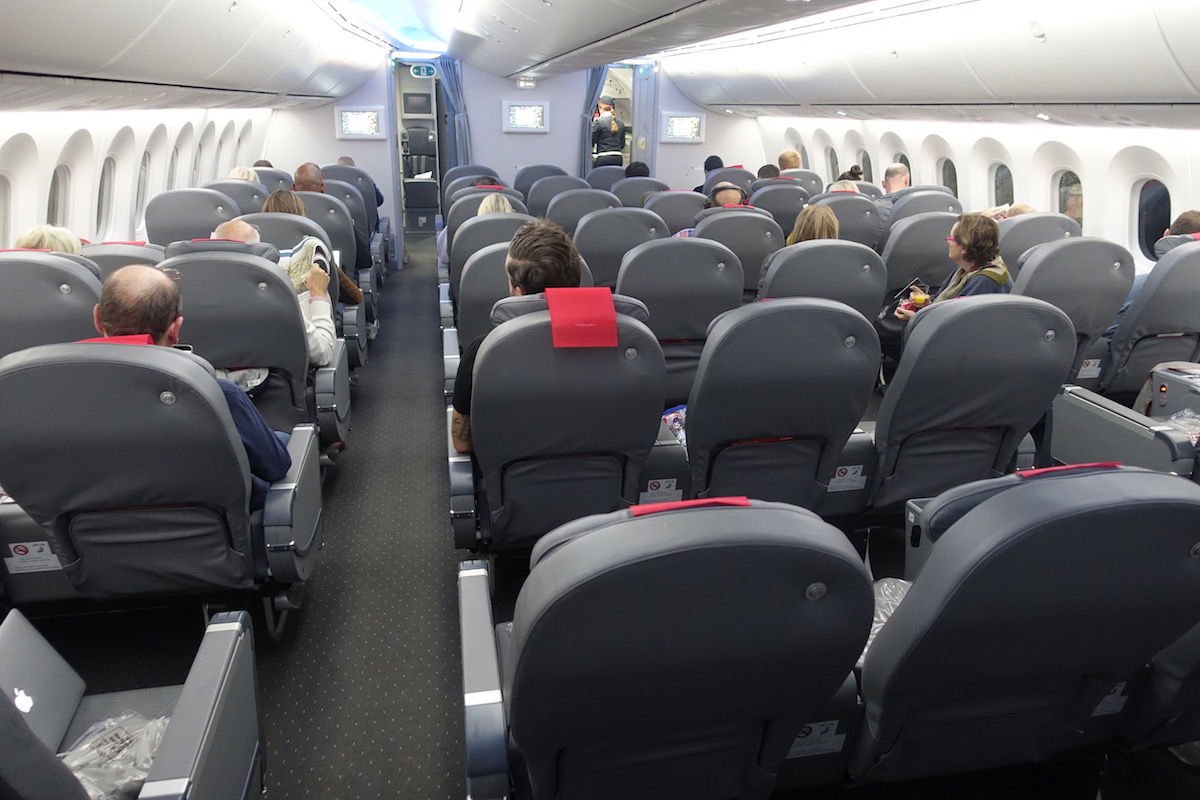 The seats were comfortable, and were significantly more spacious than most transatlantic premium economy products. The cabin was also only a bit over half full, so I had an empty seat next to me, which was nice.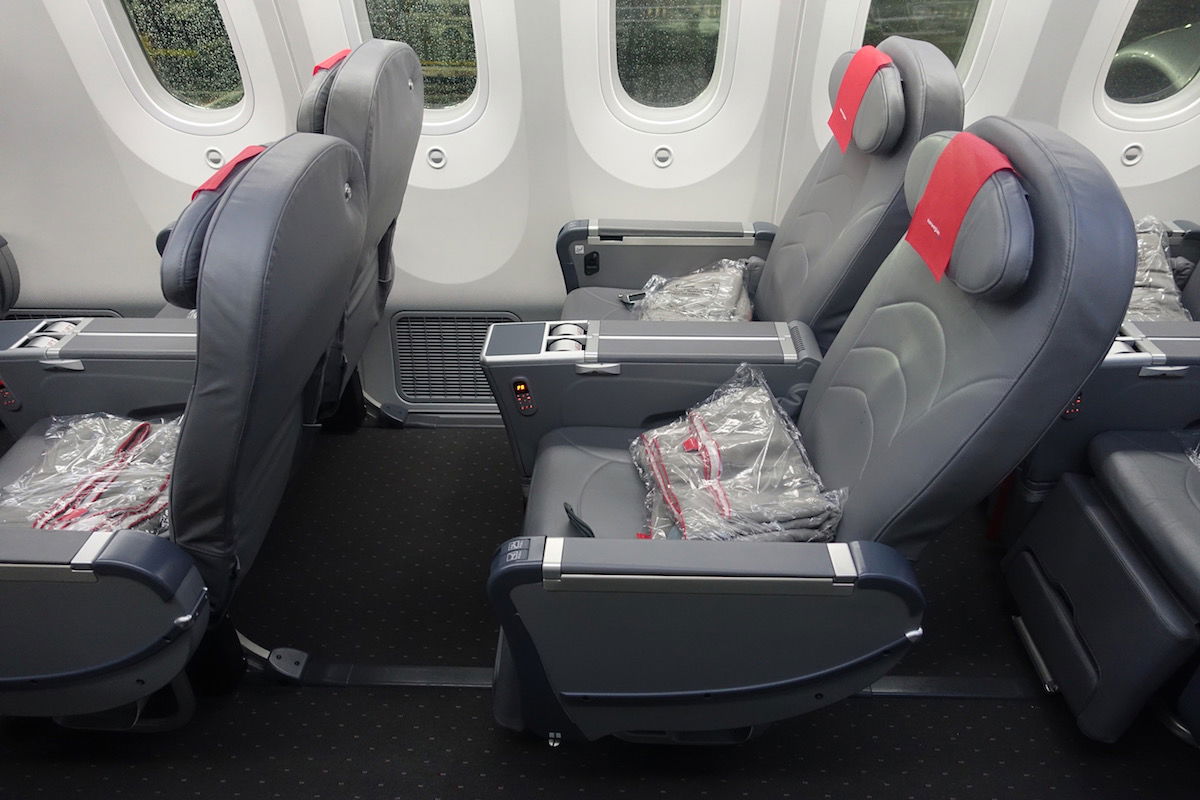 While the seat doesn't go anywhere near flat, it has pretty generous recline, and the footrest goes up quite a bit (though annoying the footrest can't be extended further out, which seems impractical for tall people).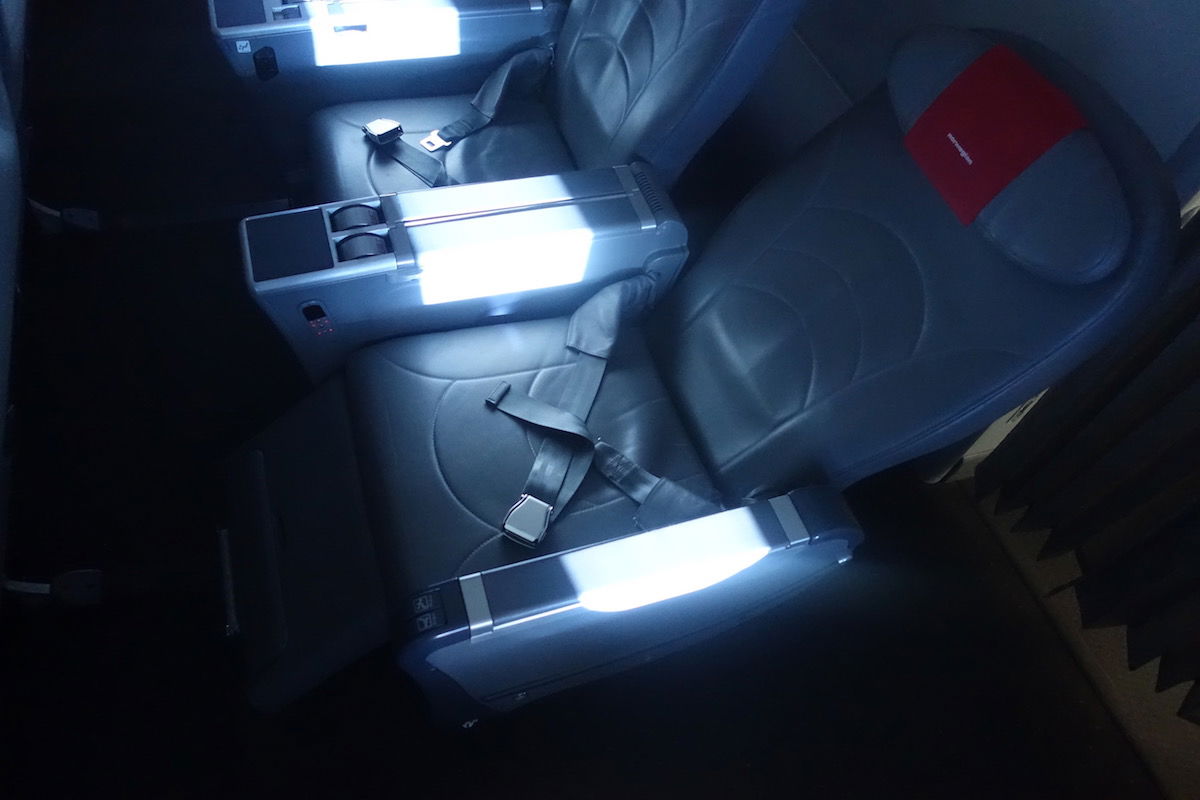 Each passenger received a very comfortable blanket, though there were no pillows.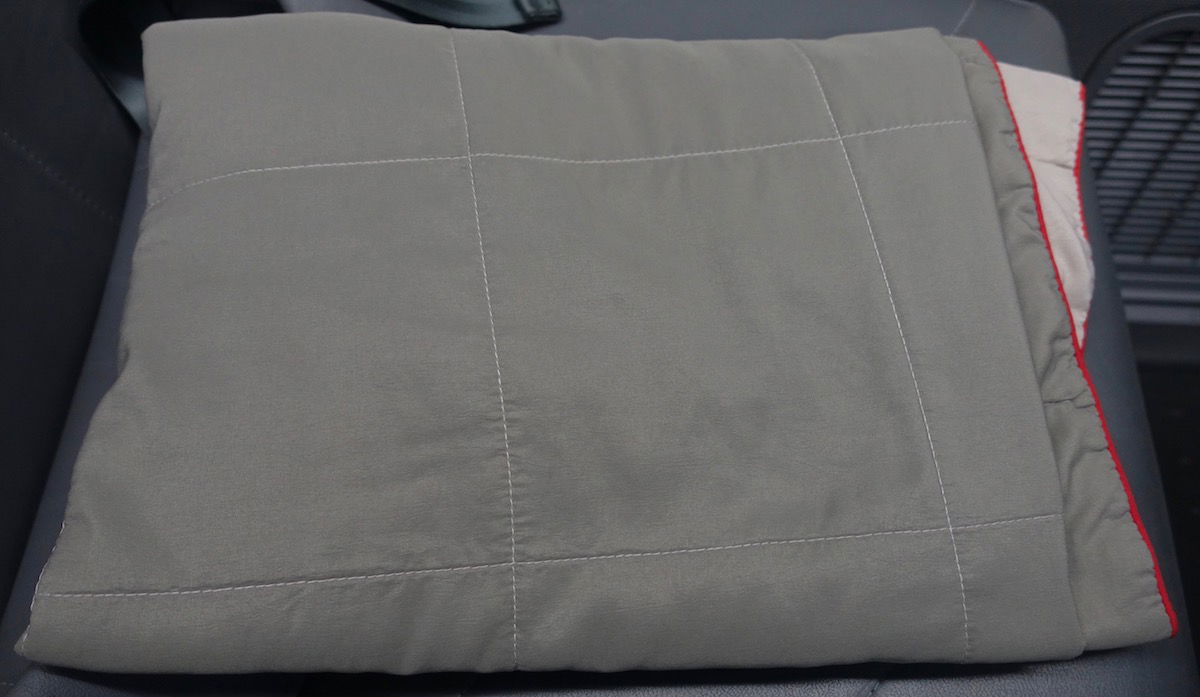 Headphones were in cute Norwegian branded cases, but were really only cheap earbuds.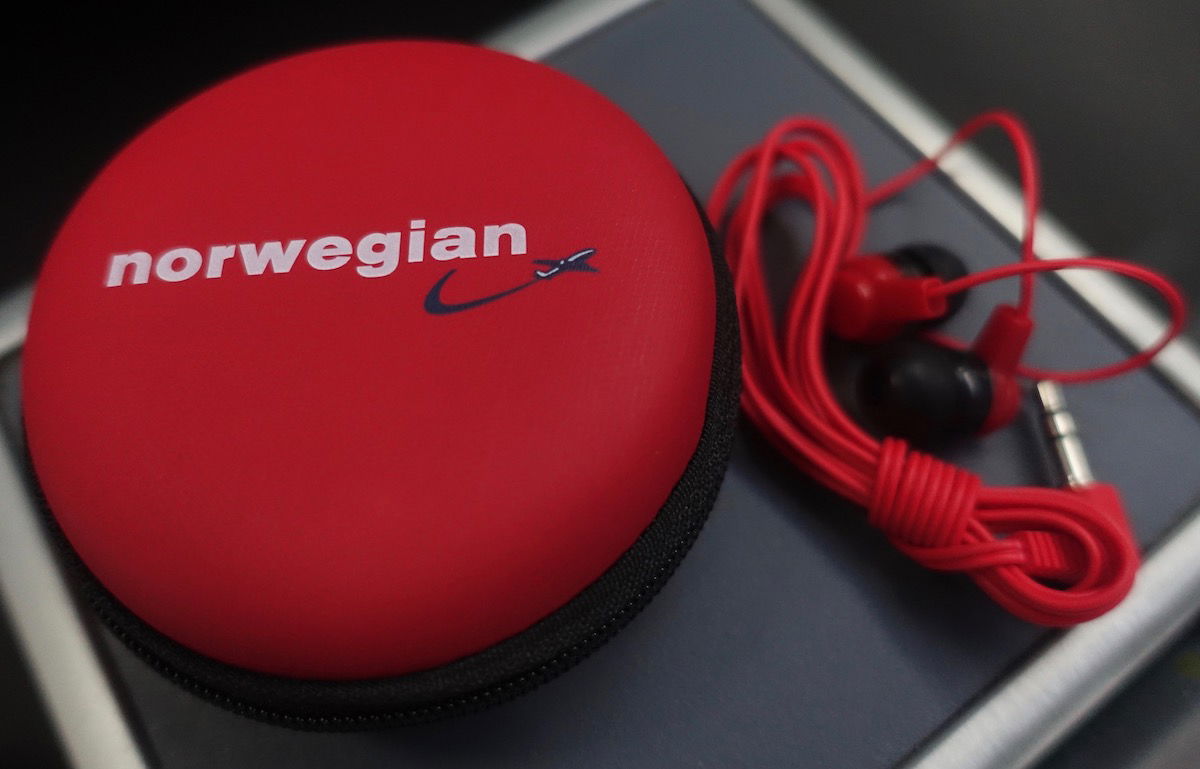 Norwegian offers Premium guests two meals on these flights — there was breakfast served after takeoff, and then lunch before landing.
There was no choice for the breakfast, as it included an omelet, a croissant, and some fruit. While the presentation wasn't great, the omelet tasted good. Though overall the meal quality is definitely more in line with economy than business class (which is an area where airlines differ — some offer economy quality meals in premium economy, while others offer near business class quality meals).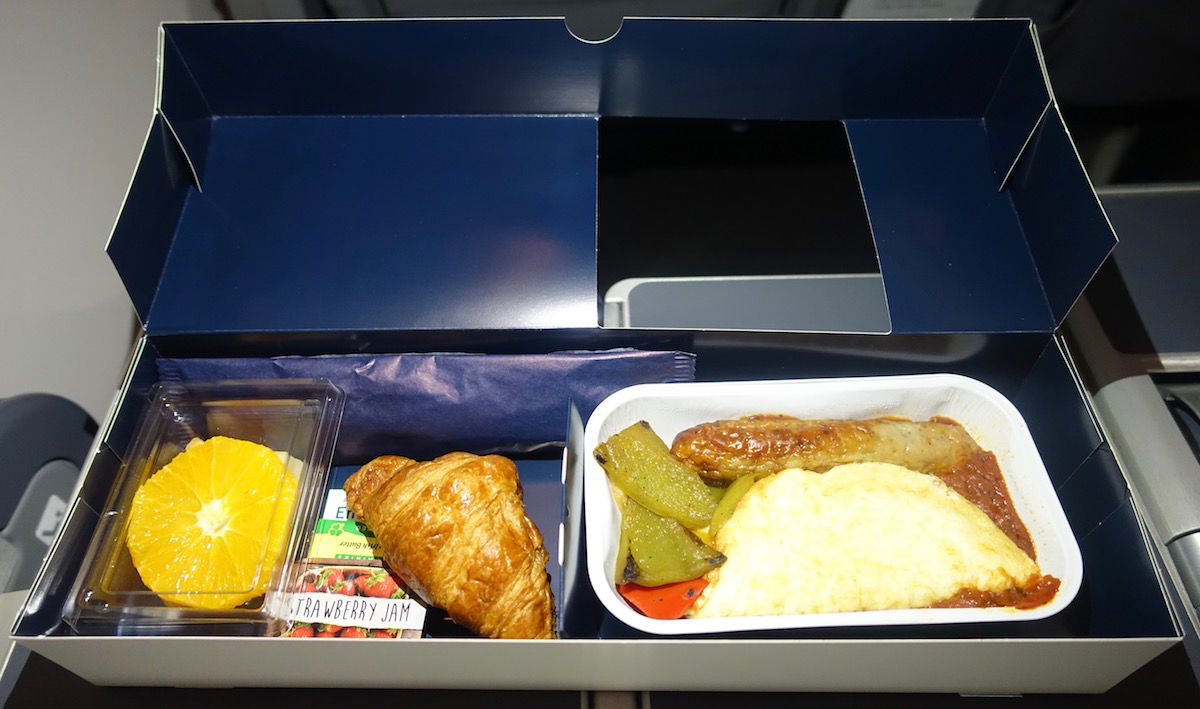 Before landing there were three choices for the meal, including chicken, beef, and salmon. I selected the salmon with pumpkin risotto, which was much better than it looked. This was served with a small salad, a bread roll, and an apple cake.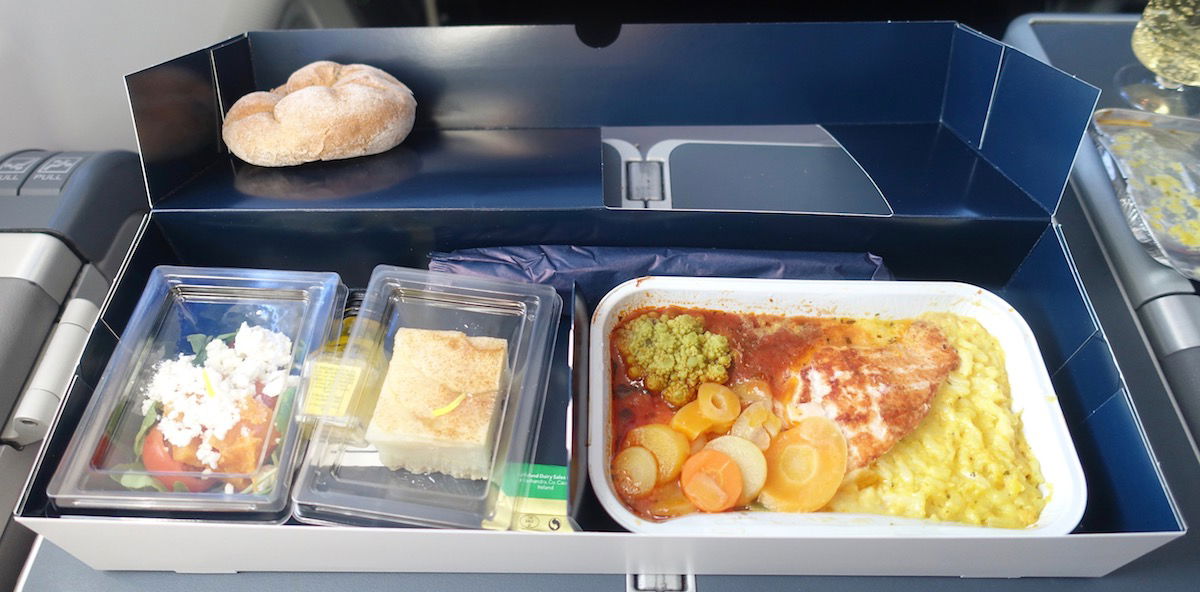 Both alcoholic and non-alcoholic drinks are complimentary throughout the flight, and could be ordered through the inflight entertainment system. You'd simply pick your selection, and within a few minutes your choice would appear.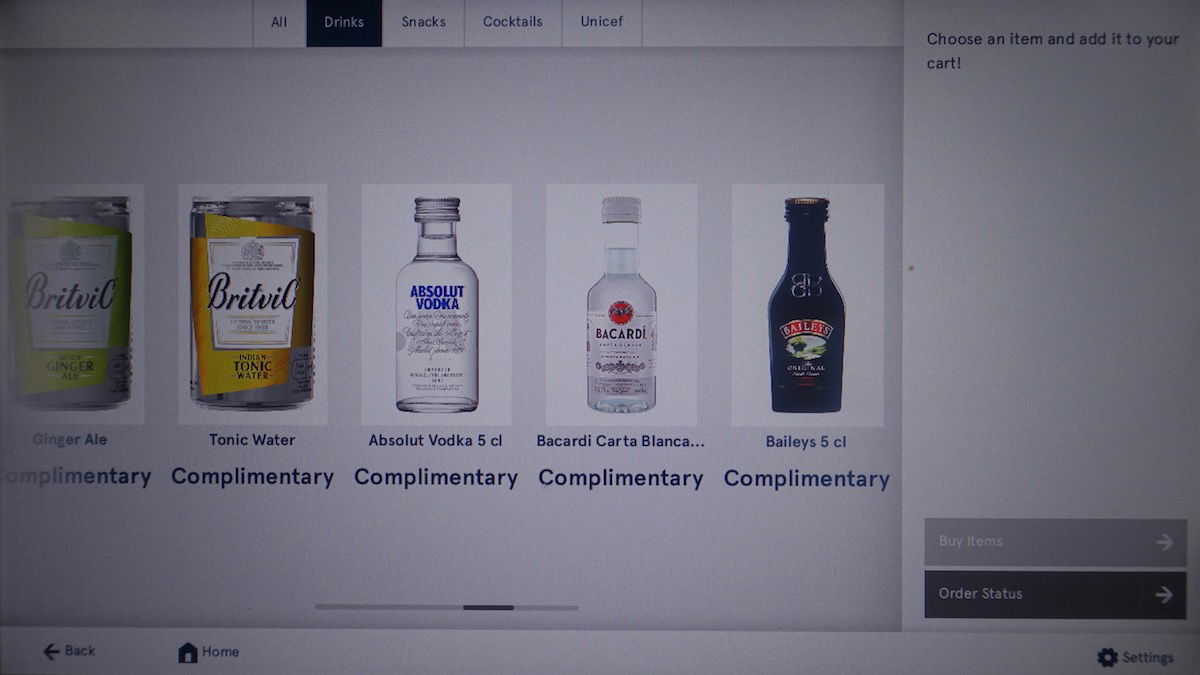 If you wanted to eat anything between meals, that you had to pay for, and you had access to the same selection as economy. You'd even pay through the inflight entertainment, as you could swipe your credit card at the bottom of the screen.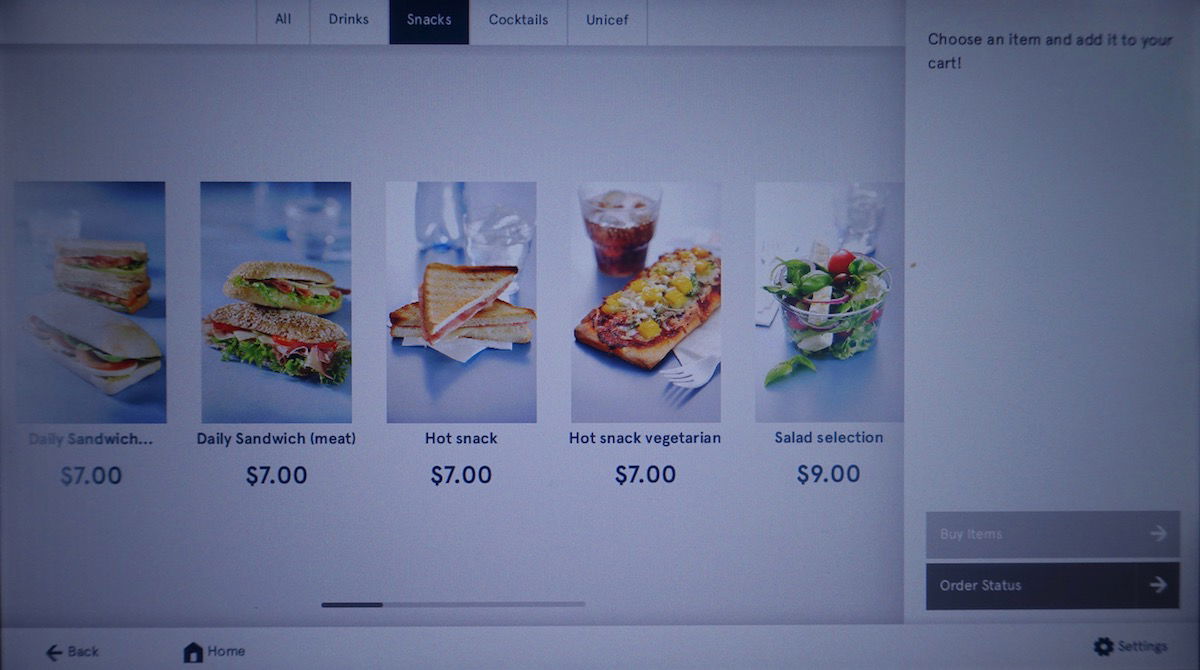 The crew was friendly, and to my surprise, British (I know Norwegian is creative in many ways, like being registered in Ireland, and having Thai crews working flights out of Northern Europe).
The inflight entertainment was solid, with about 40 movies, and a similar number of TV shows. Unfortunately there was no Wi-Fi, though Norwegian is planning on installing Wi-Fi on their 787s soon.
I have to say, all things considered I was really impressed. I think I feel the same way about Norwegian that I feel about Aloft hotels. They're pretty no frills, but they do really well with the essentials, and I quite like that.
While I wouldn't want to take Norwegian on an overnight flight, I'd fly them again in a heartbeat on a daytime transatlantic flight, especially one from London to New York, which is short.
What an all around pleasant experience, flying a brand new 787. While I suspect the food is better in premium economy on other airlines, Norwegian offers significantly more legroom and friendly service. No wonder Norwegian is so popular.
If you've flown Norwegian Premium, what was your experience like?