Several readers seem to have received the same email, so I figure it's worth addressing in a post…
Did I stumble upon a small fortune of Miles & More miles?!
Today I received an email from "[email protected]," which is the email address generally used by points.com. The email has the subject line "Bundle&Go purchase receipt," and the content of the email stated I had successfully been credited 420,000 miles to my Lufthansa Miles & More account.
At first I was super excited — woot, those miles are valuable, and can be used to confirm Lufthansa first class awards more than 15 days in advance!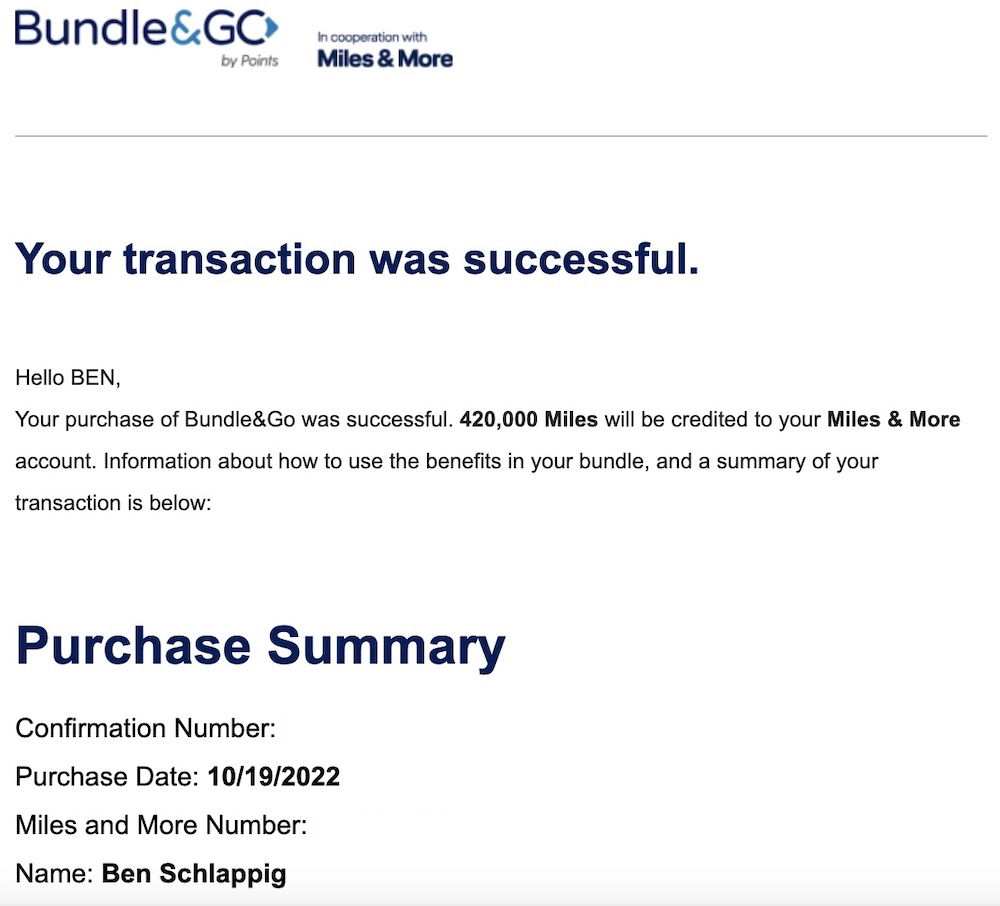 There was only one small problem — I didn't have any transactions that would earn me Miles & More miles, and the Miles & More number listed wasn't my actual Miles & More number. For that matter, based on Googling "Bundle&Go," it doesn't seem like that's a thing yet? Maybe it's something still in the design phase?
I then became curious. This didn't seem like your typical phishing email, since there was no call to action, no suspicious link to click, no threat of my social security number being deactivated, no request to buy a gift card or go to Western Union, etc.. Everything about the email seemed legitimate, except it simply wasn't accurate.
So, what's going on here?
Long story short, it would appear that that these emails are related to some sort of other activity with points.com in recent weeks. So if you used points.com to buy or transfer points with IHG One Rewards, Marriott Bonvoy, Radisson Rewards, etc., you may have received this email.
For example, on October 19 I transferred 420,000 Radisson Rewards points to Radisson Rewards Americas, and those programs use points.com to facilitate this. The date matches, the number of points matches, and the loyalty program number listed is actually my Radisson Rewards Americas account number.
I don't know what caused these emails to be sent out, but they're obviously a glitch, and should match up with some other points.com activity you've had. I imagine a correction email will be sent out soon.
Update: Below you can find the follow-up email that has been sent out regarding this.
Earlier today, we mistakenly sent you an email that was intended as a test and included details from a prior transaction you made with Points.

We apologize for any confusion this may have caused and want to assure you that there were no charges made to your account and your information was not shared with anyone else.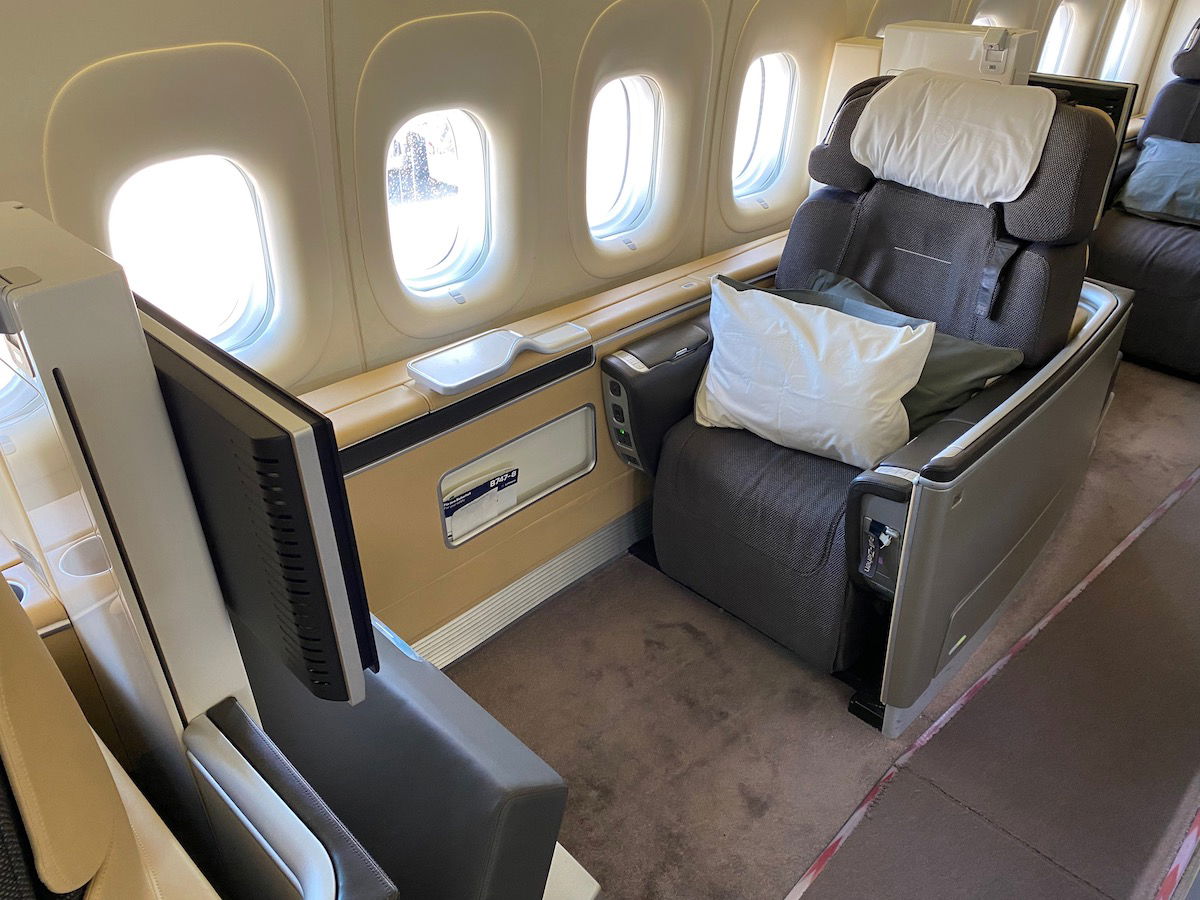 Bottom line
Unfortunately many of us haven't just stumbled upon an accidental fortunate of Miles & More miles. Rather points.com seems to have accidentally sent out an incorrect Miles & More transaction confirmation, when really it reflects activity with another program.
Did you receive this strange email, and if so, does my theory hold?