The luxury points property that I'm most looking forward to has not only started accepting reservations, but it's also now bookable with points! I wanted to provide an update, as I know I'm not the only one who is excited about this property.
Waldorf Astoria Platte Island Seychelles basics
In early 2021, Waldorf Astoria announced plans to open a private island resort in the Seychelles. If you're looking for a fun adventure with your Hilton Honors points in 2024 and beyond, definitely consider this property.
The Waldorf Astoria Seychelles will be located on Platte Island, a private island in the Indian Ocean, around 130 kilometers south of Mahe. The island has its own airstrip, so guests will be able to fly there directly from the country's international airport.
The resort will feature 50 accommodations, most of which are seafront villas with private pools. The Waldorf Astoria will have six restaurants and bars, a spa (with six treatment rooms plus a beauty salon and a hammam), a club for kids, an outdoor observatory, tennis courts, and a marine conservatory discovery center.
The six restaurants and bars will include Carnival (an Afro-Latin fusion restaurant and bar), Glasshouse (a garden to table restaurant), La Perle, Peacock Alley (a coffee shop with light meals and snacks), Sunset Wave (an oyster and champagne sunset bar), and TORTI (a restaurant with Creole inspired tapas, seafood, and sushi).
Platte Island is covered with palm forests and surrounded by a coral reef and lagoon, so it sounds incredible. It's cool to read more about the island — it's about a quarter of a square mile.
Elias Pertoft has been appointed general manager of the Waldorf Astoria Seychelles, and he has worked at a countless number of private island resorts, from Virgin's Necker Island, to Soneva Maldives. Here's how he describes the resort:
"In the two decades I have called remote tropical islands a home, I have never witnessed an island as pristine as Platte Island, nor one so teaming with wildlife, where it is possible to glimpse endangered Hawksbill turtles laying eggs, eagle rays and reef sharks ribboning along the lagoon."

"This combined with the elegant Waldorf Astoria service and personalised guest experiences is a winning combination that will redefine luxury in the Seychelles. I look forward to welcoming guests to this landmark destination."
While the hotel anticipates opening in February 2024, currently reservations are only being accepted for stays as of April 30, 2024. Presumably that timeline could move forward as there's more certainty around the opening date.
Below you can find some pictures of the island.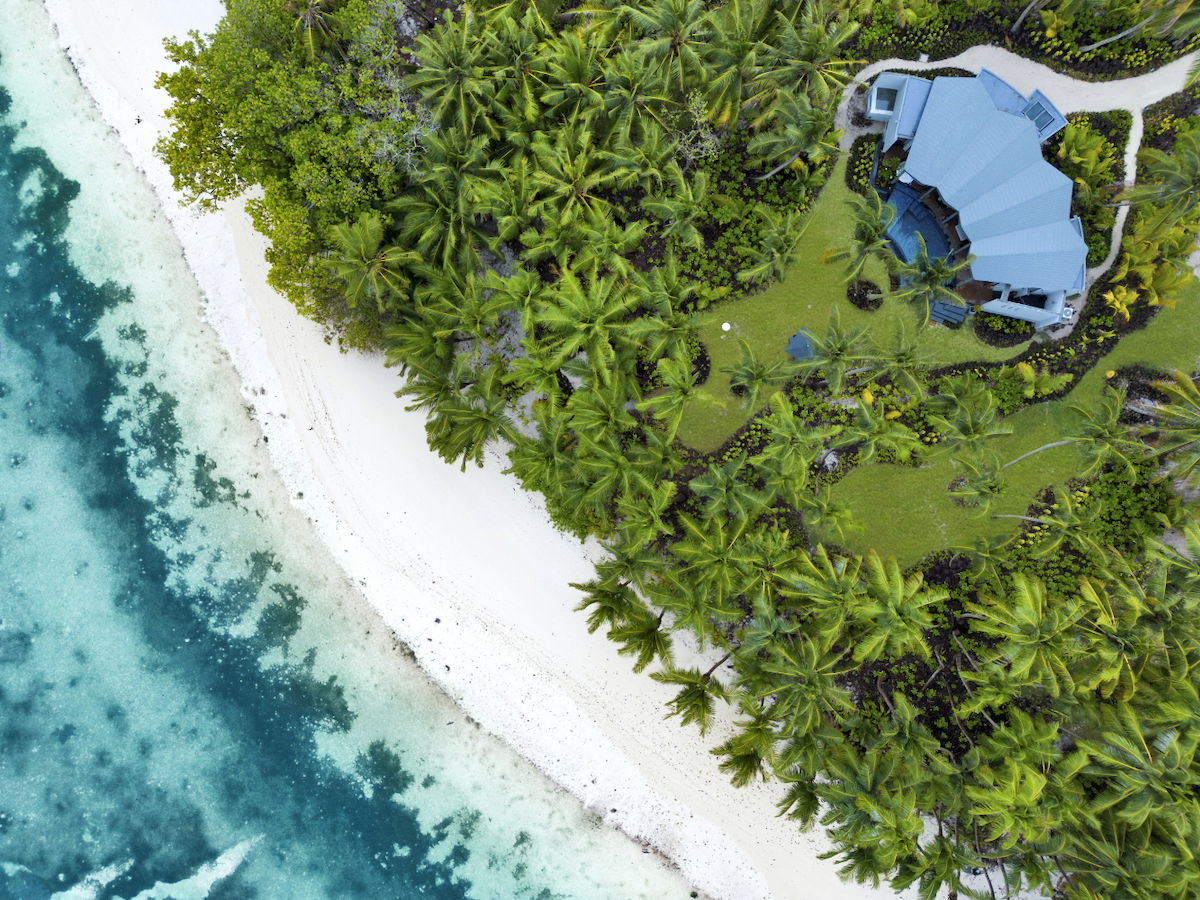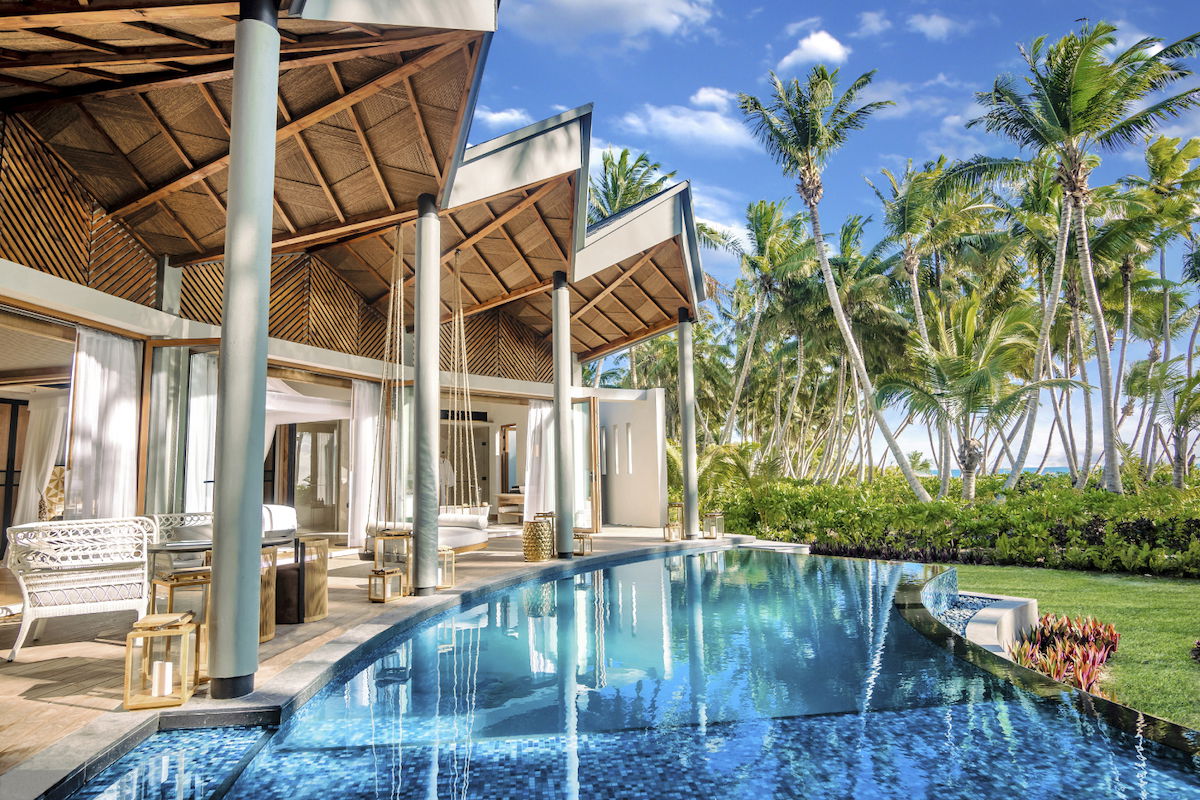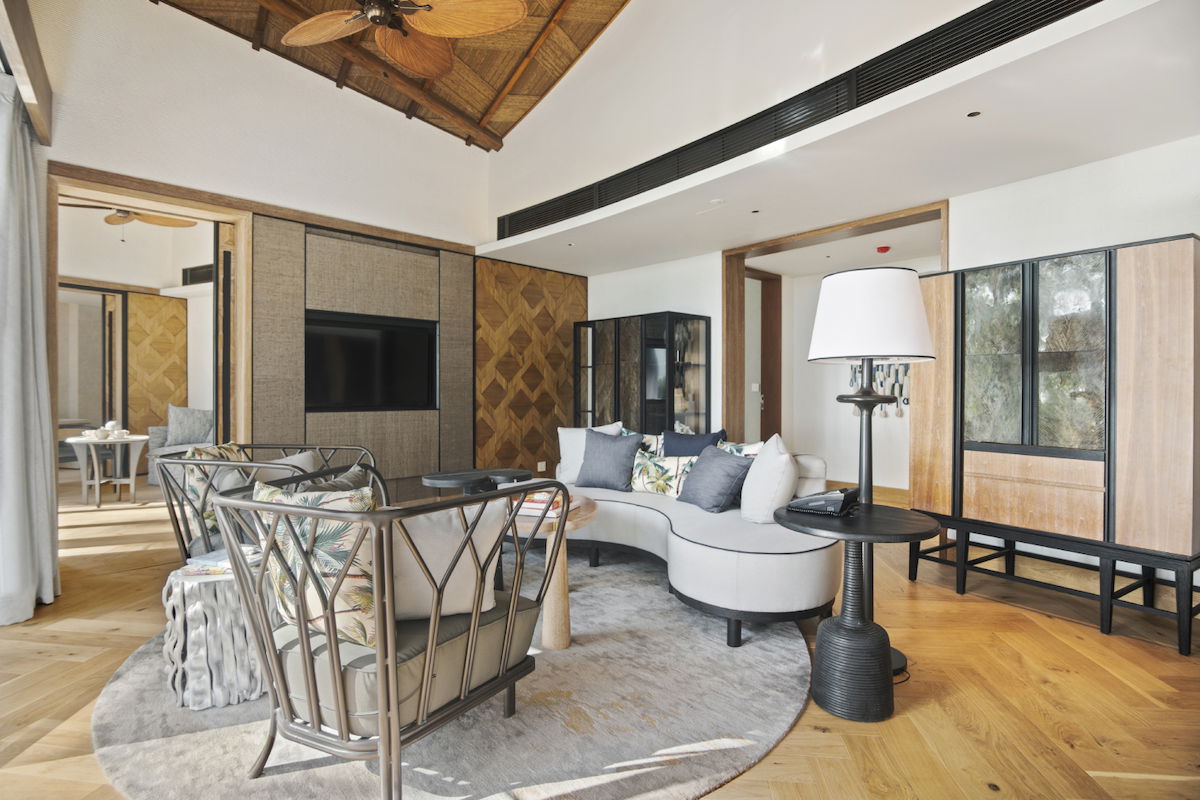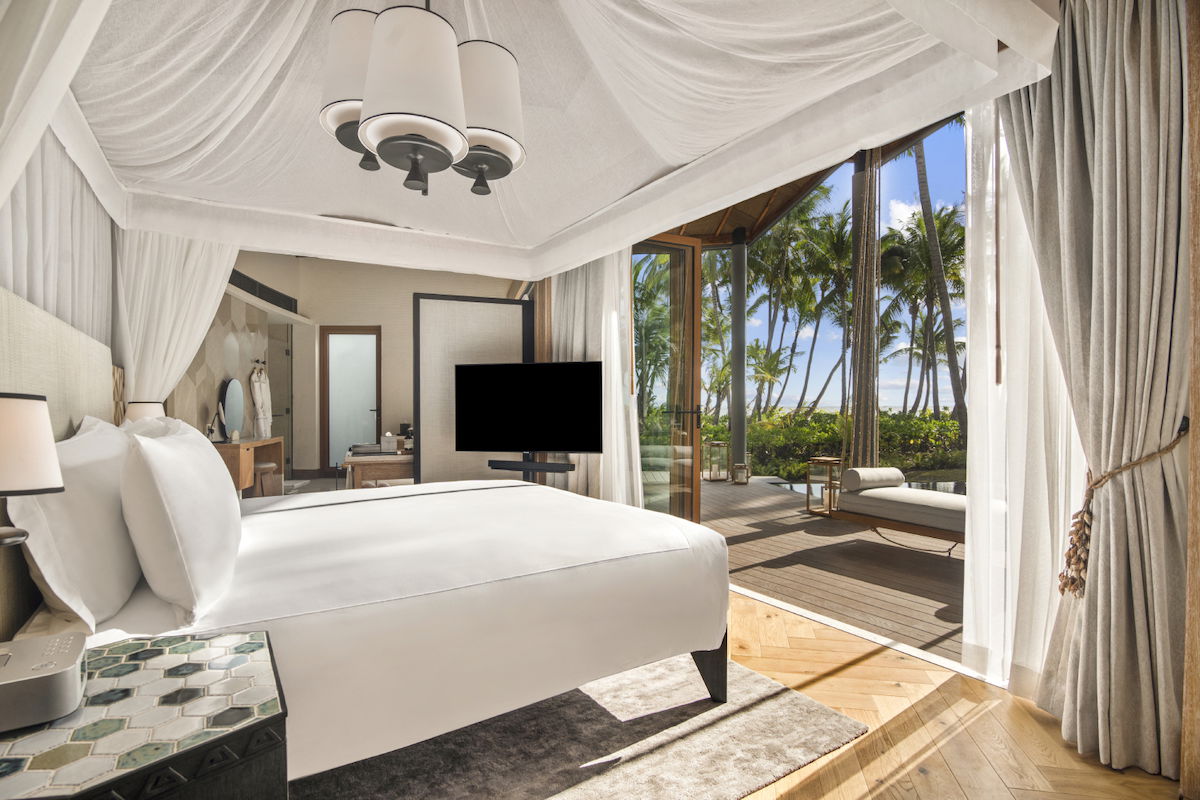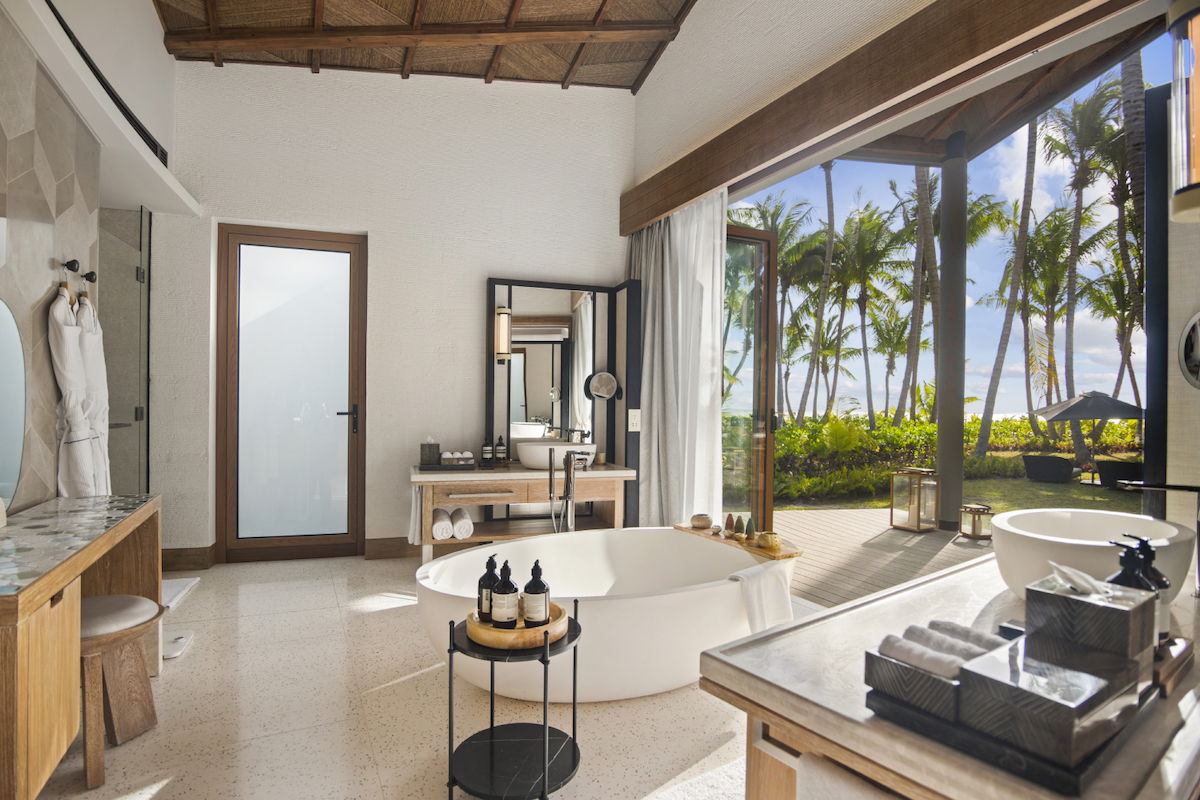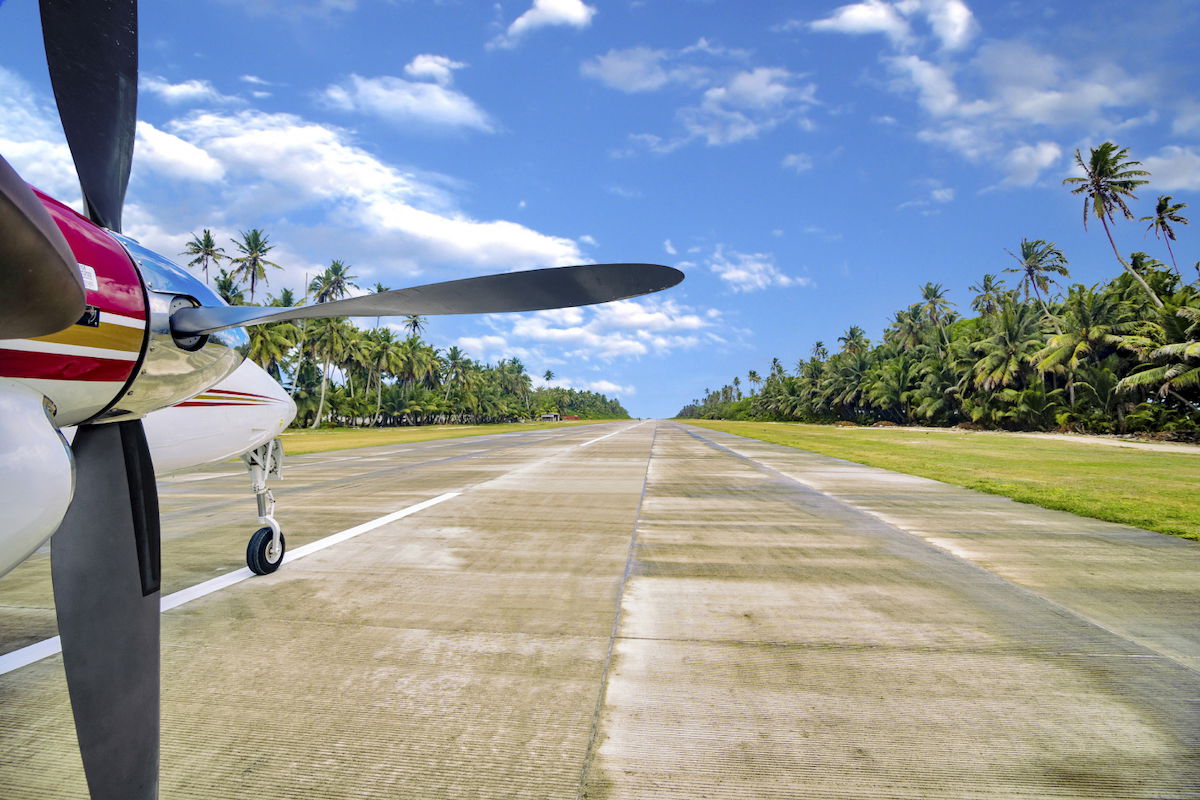 Waldorf Astoria Platte Island Seychelles pricing
As mentioned above, the Waldorf Astoria Seychelles is now accepting reservations for stays as of April 30, 2024. So, what are rates like? They start at over €2,000 per night, though I imagine they'll change over time, and that we'll see some more attractive rates in the future.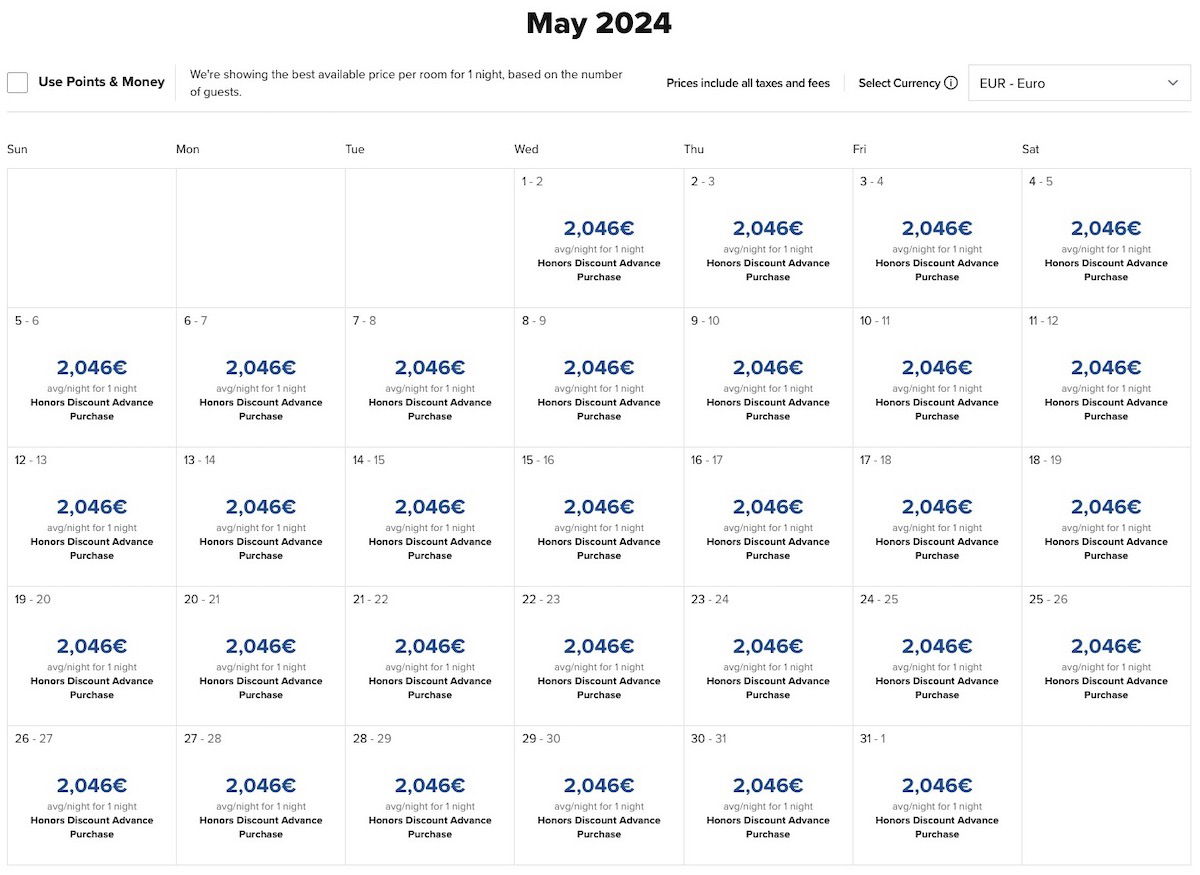 Currently there are five kinds of villas that are bookable, with the most premium villa costing over €13,000 per night.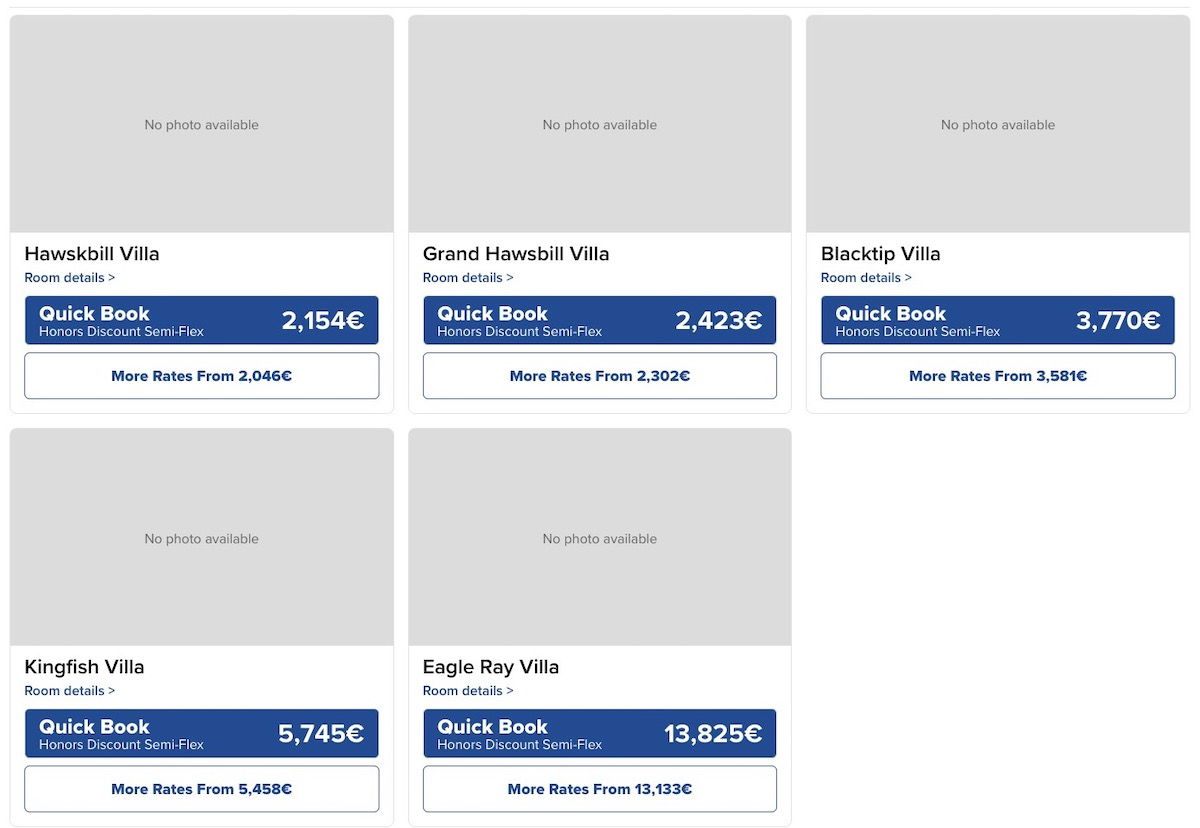 Honestly, this pricing seems very optimistic. This isn't the first private island resort of its kind in the Seychelles. Several years ago I stayed at the Four Seasons Desroches Island, which has a similar setup. It's an all-villa property on a private island with its own airstrip.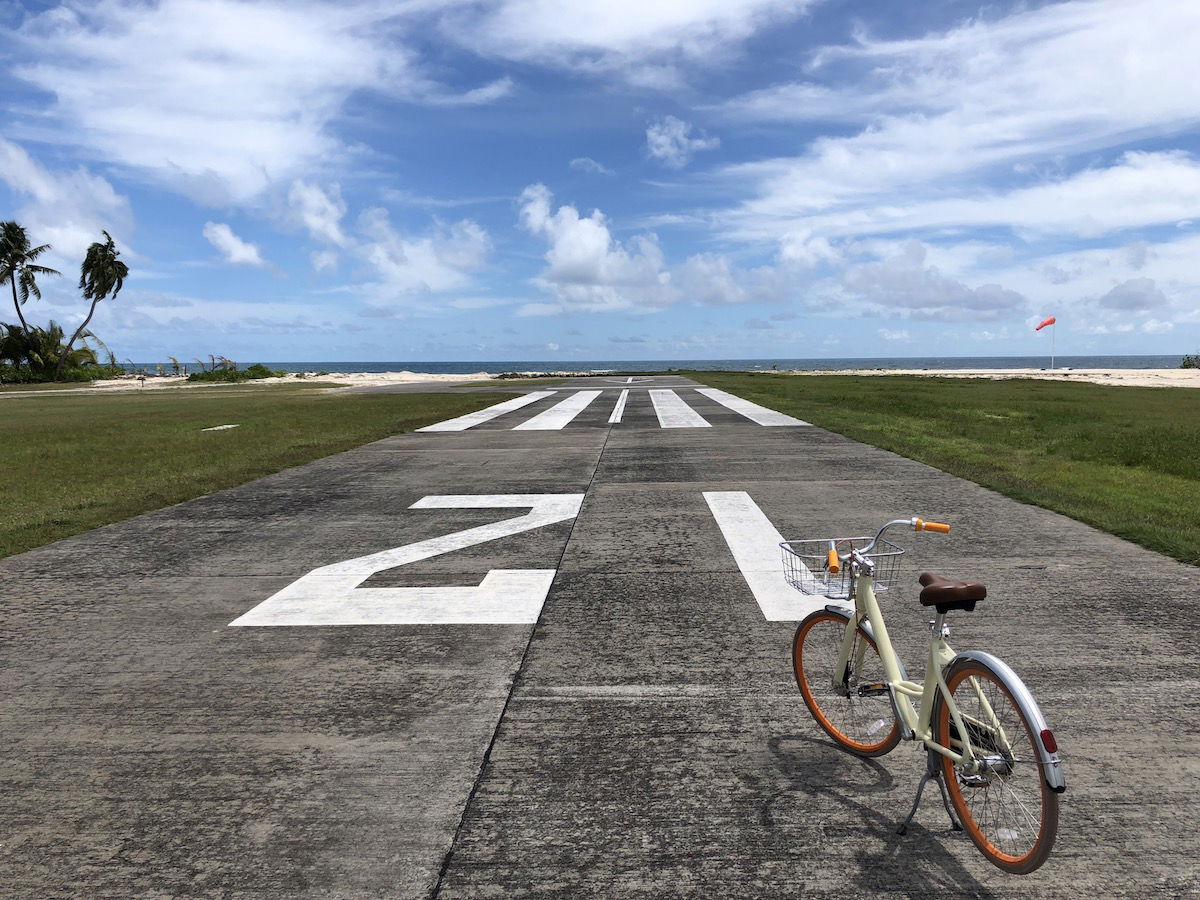 Interestingly the rates at the Four Seasons never got as high as you might assume. Seasonally the hotel charges well under €700 per night, so it's cheaper than comparable properties in the Maldives, for example.
Book the Waldorf Astoria Platte Island Seychelles with points
There's an exciting update, as the Waldorf Astoria Seychelles is finally bookable with points. There's good news and bad news.
The good news is that you can redeem Hilton Honors points at this property for 130,000 points per night, assuming there's a standard room available. If you have Hilton Honors elite status, you can receive a fifth night free, bringing down the average cost per night to 104,000 points per night.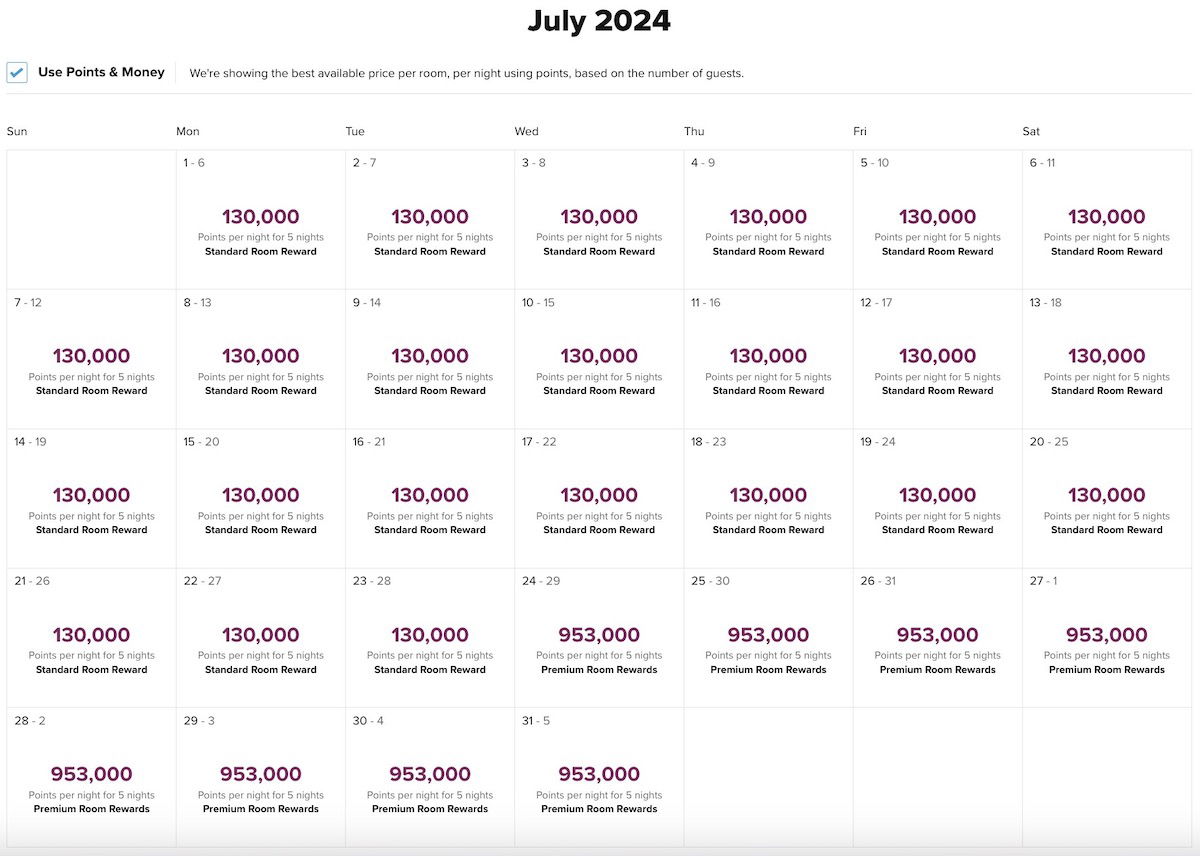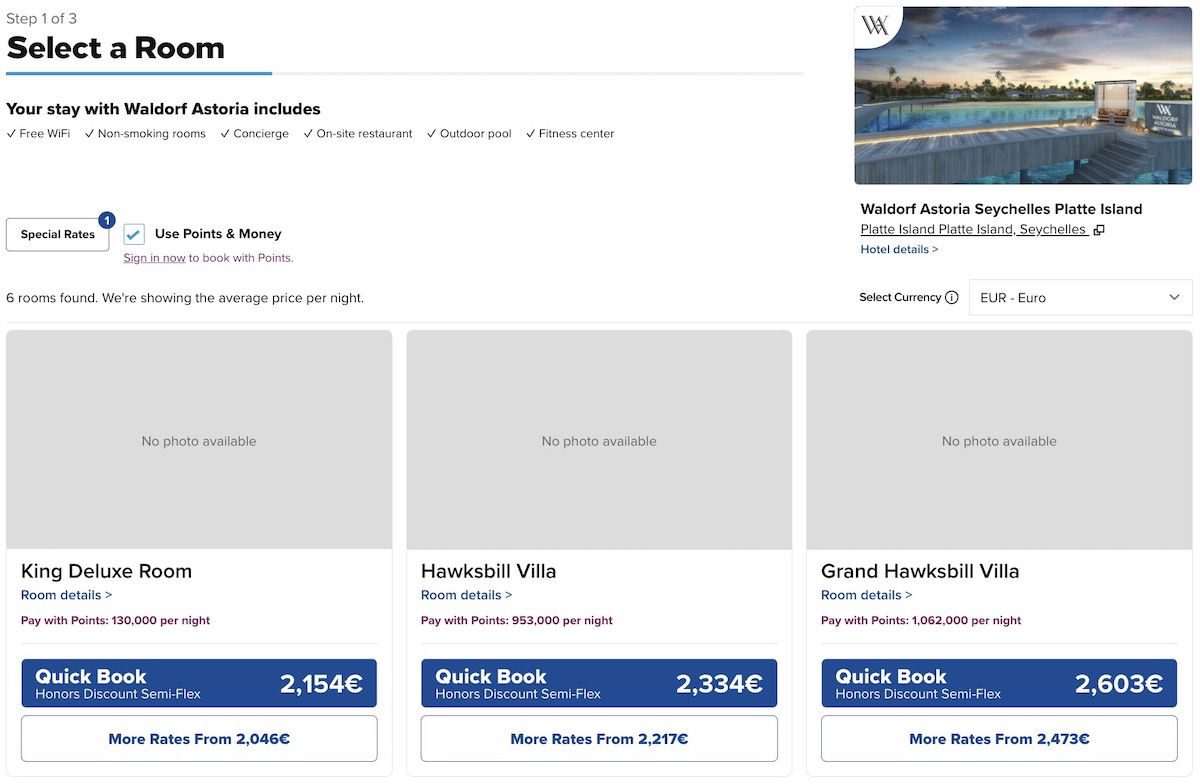 Now let's get to the bad news. When this hotel was first announced, it was marketed as an all-villa property. Well, the resort has backtracked on that. The property has created the "King Deluxe Room" category, which is 850 square feet (79 square meters), and features an outdoor terrace. This doesn't have a private pool, unfortunately.
It would appear that the hotel intentionally created this category in order to be able to exclusively allocate points bookings to this room. So while this is a great deal on points compared to the cash cost, it's disappointing that this will be the only accommodation not to offer a private pool.
We really are seeing a quiet devaluation to hotel points with properties increasingly shrinking the size of their "standard" room pool. The whole "no blackout dates" thing is only so valuable if you're competing for (what I believe is) a single room.
Hilton's impressive portfolio in the Seychelles
Hilton Honors' portfolio in the Seychelles sure is impressive, as Hilton will soon have six properties in the Seychelles. As a point of comparison:
Marriott has two properties in the Seychelles, including a Tribute Portfolio hotel, and North Island, which is out of budget for a vast majority of people
IHG has one property in the Seychelles, which is a Six Senses
Hyatt has no properties in the Seychelles, other than a partner hotel through Small Luxury Hotels of the World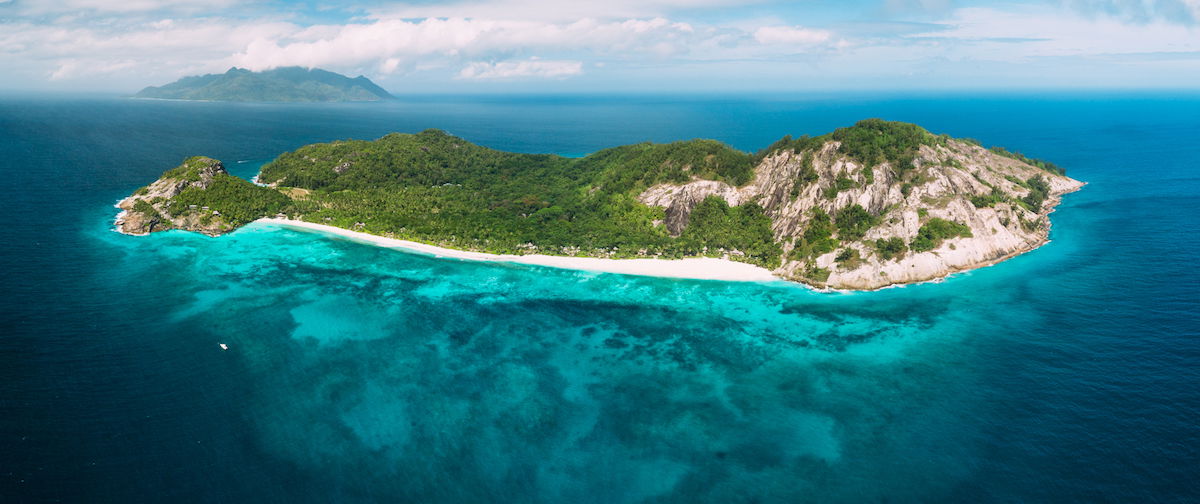 As a point of comparison, Hilton has the following five properties in addition to the upcoming Waldorf Astoria:
Mango House Seychelles is a Hilton LXR property, and is otherwise the most luxurious Hilton property
Hilton Seychelles Northolme Resort & Spa is a well regarded hotel, and is nicer than you'd typically expect from just a "standard" Hilton
DoubleTree by Hilton Seychelles Allamanda Resort and Spa is another option, and is generally the most affordable Hilton property in the Seychelles
Hilton Seychelles Labriz Resort & Spa is a very cool property, as it's the only resort on Silhouette Island, which is 93% a national park
Canopy by Hilton Seychelles is also expected to open later this year, and will be located on Anse à la Mouche beach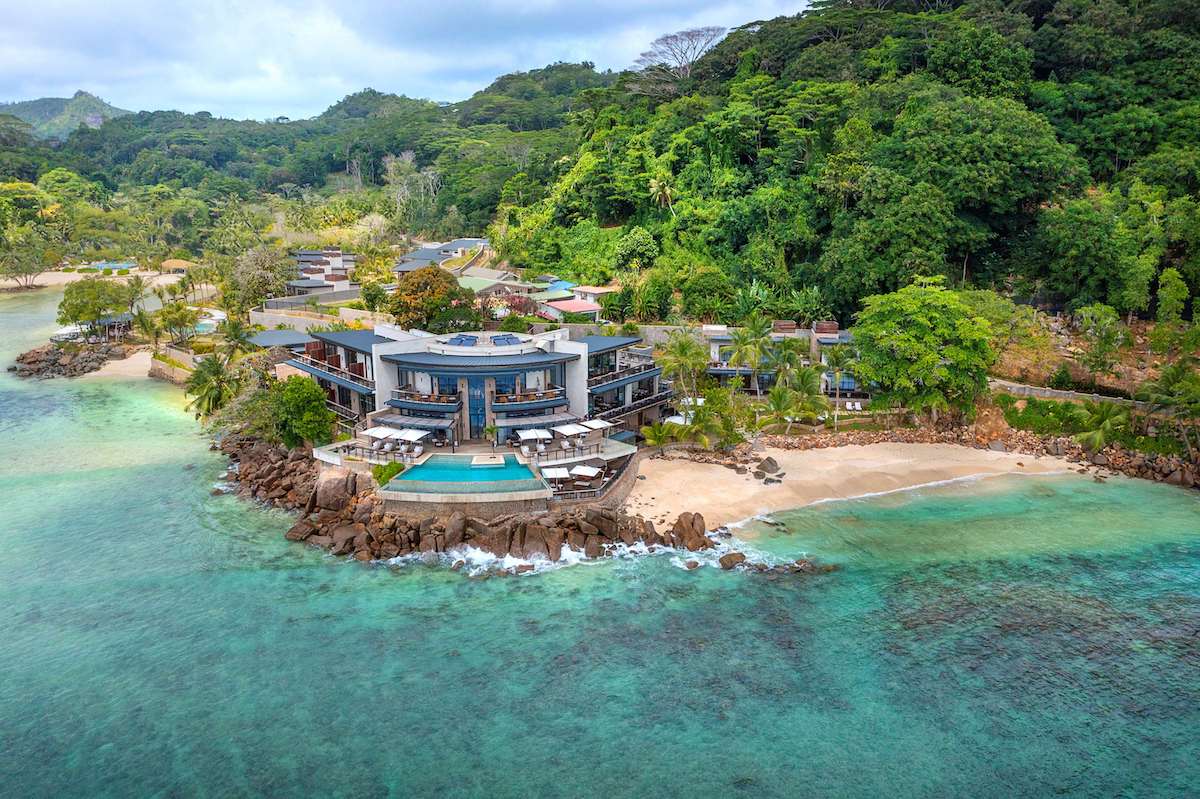 Bottom line
The Waldorf Astoria Seychelles is expected to open in early 2024 — while the hotel is aiming for a February opening, it's currently accepting reservations for stays as of late April. The hotel is now bookable with points, at the rate of 130,000 Honors points per night.
The hotel will be located on Platte Island, a private island that can be reached by plane from Mahe. This should be an incredible resort, as it'll feature just 50 accommodations.
It's interesting to me how well Hilton seems to be doing in the Seychelles with signing new hotels, as the company will have six properties. You'd think that hotel owners would be looking to diversify their brands a bit, but I guess Hilton is delivering.
What do you make of the Waldorf Astoria Seychelles Platte Island?