Starting today, eligible T-Mobile customers can enjoy free Wi-Fi on United Airlines flights.
T-Mobile customers get free Wi-Fi on United
As of today (September 23, 2022), eligible T-Mobile customers can get free inflight Wi-Fi and streaming on United Airlines:
This is available on domestic and short haul international United flights, including 737s, and select 757-300s and A319s supported by Viasat and Thales InFlyt Experience, with more Wi-Fi partners and flights to be added soon
This is part of T-Mobile's "Coverage Beyond" program, offering free Wi-Fi on select flights with Alaska Airlines, American Airlines, and Delta Air Lines
Customers can text, email, search, and stream, all flight long where available; this applies only to a customer's mobile device, so you can't use this on a laptop
As mentioned above, this complements T-Mobile offering free inflight Wi-Fi on select Gogo-equipped aircraft, including on Alaska Airlines, American Airlines, and Delta Air Lines. The value of that has decreased over time, as both American and Delta have increasingly switched to Viasat, where T-Mobile customers don't get free Wi-Fi.
However, this agreement with United seems to span multiple Wi-Fi providers. United uses four different Wi-Fi providers, including Gogo, Panasonic, Thales, and Viasat. This is the first time that we'll see T-Mobile customers get access to free Wi-Fi on multiple providers.
United Airlines offers all customers free messaging, including through iMessage and WhatsApp, on select flights.
United has a ways to go when it comes to Wi-Fi
As it stands, United is a very distant third among the "big three" US airlines when it comes to the reliability and speed of its inflight Wi-Fi offering. Of course free Wi-Fi is nice, so for some customers this development might take some of the sting out of the reality of United's Wi-Fi situation.
That being said, I think it's important to acknowledge that Delta is reportedly close to offering free Wi-Fi to all passengers, as that's something the airline has been working on for years. While I wouldn't say it's a sure bet, it's also believed that American will match Delta eventually, as the airline has the Wi-Fi bandwidth to do so. Then there's JetBlue, which has been offering free Wi-Fi for eons…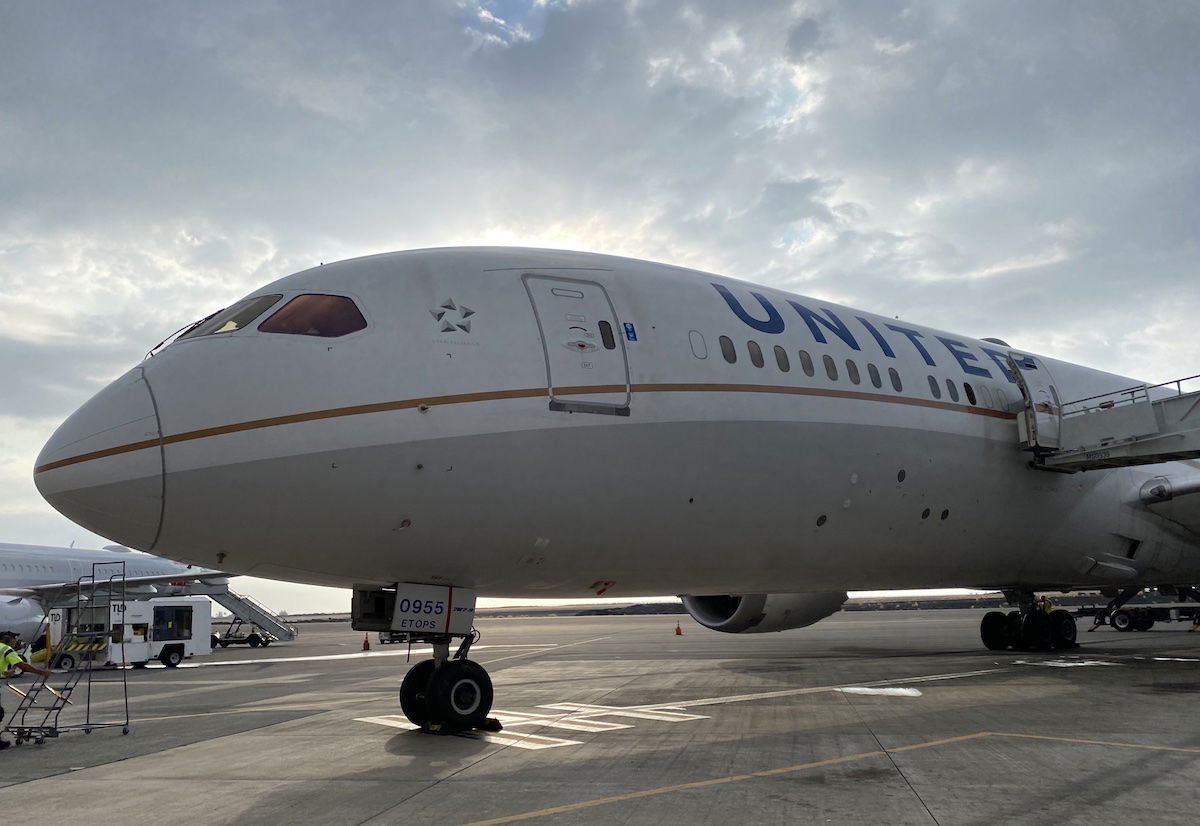 Bottom line
United Airlines is now offering free Wi-Fi to T-Mobile customers on domestic and short haul international flights. This is an exciting development, as T-Mobile now has some Wi-Fi benefit on four different US airlines. I wouldn't be surprised to see Delta roll out free Wi-Fi to all passengers in the coming months, so this should get interesting.
What do you make of United adding free Wi-Fi for T-Mobile customers?