United Airlines has today opened a new lounge concept, which I think many frequent flyers will appreciate, especially those with short connections.
"United Club Fly" opens in Denver
Denver International Airport (DEN) is a major hub for United Airlines, and the airport is expanding Concourse B. As part of this, United has just opened a completely new lounge concept, known as United Club Fly. This has officially opened its doors to guests as of today (Saturday, November 5, 2022).
What should guests expect from United Club Fly Denver?
The lounge is located between gates B61 and B63
The lounge is 1,563 square feet
The lounge has very limited capacity, with room for just 16 guests to sit, and room for eight guests to stand at a bar
United Club Fly is open to anyone who has United Club access, but you can't bring guests with you; you scan yourself into the lounge using your eligible boarding pass
In terms of food, the lounge features grab & go sandwiches, wraps, salads, yogurt, fruit cups, cereal, chips, sweet treats, etc., all of which are complimentary
In terms of drinks, the lounge features self-serve coffee, barista made coffee, cold brew, iced tea, soft drinks, juice, and water, all of which are complimentary
The lounge doesn't have any bathrooms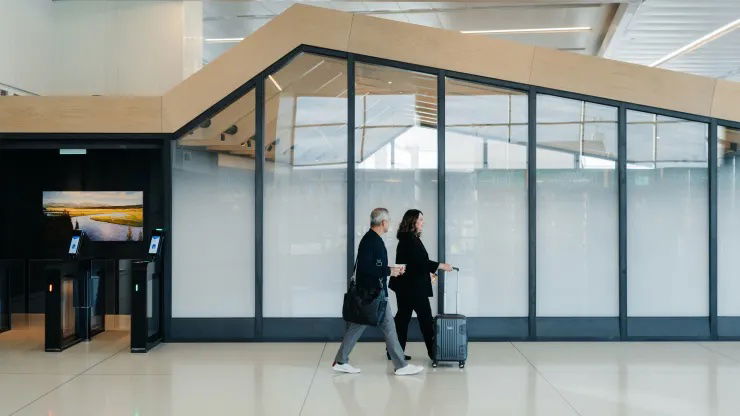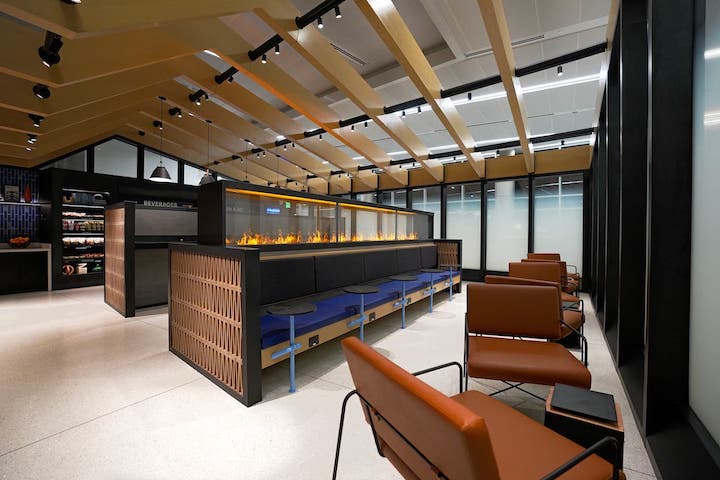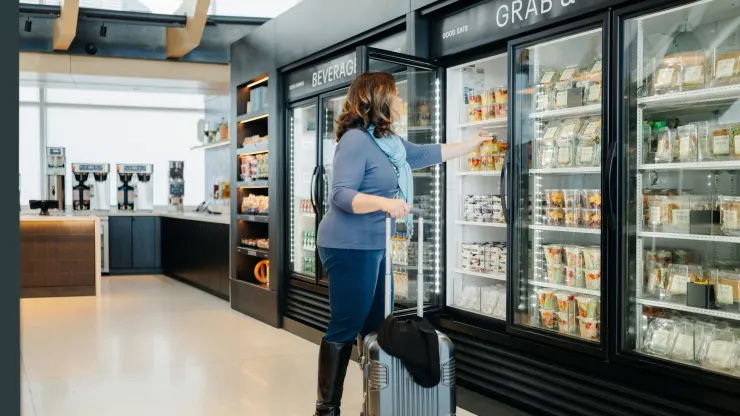 This is an awesome concept
United Airlines is the first US airline to offer a grab & go food concept in a lounge, though it's not the first time we've seen this concept in North America:
In 2019 we saw the introduction of the Air Canada Cafe in Toronto, which is the same idea; it's a small lounge with a selection of food & drinks that you can take to-go
More recently in the United States we saw the opening of the Capital One Lounge Dallas, which also offers a grab & go selection, including complimentary food & drinks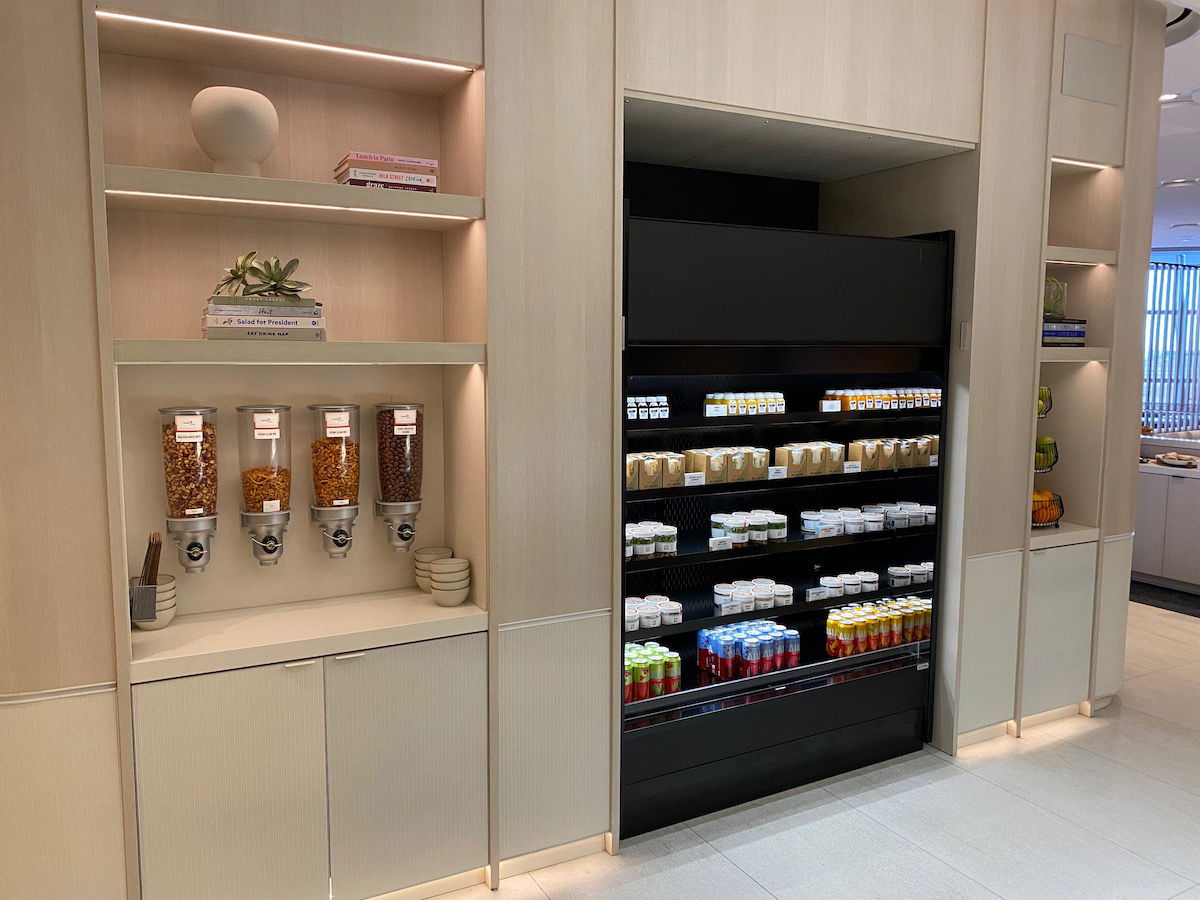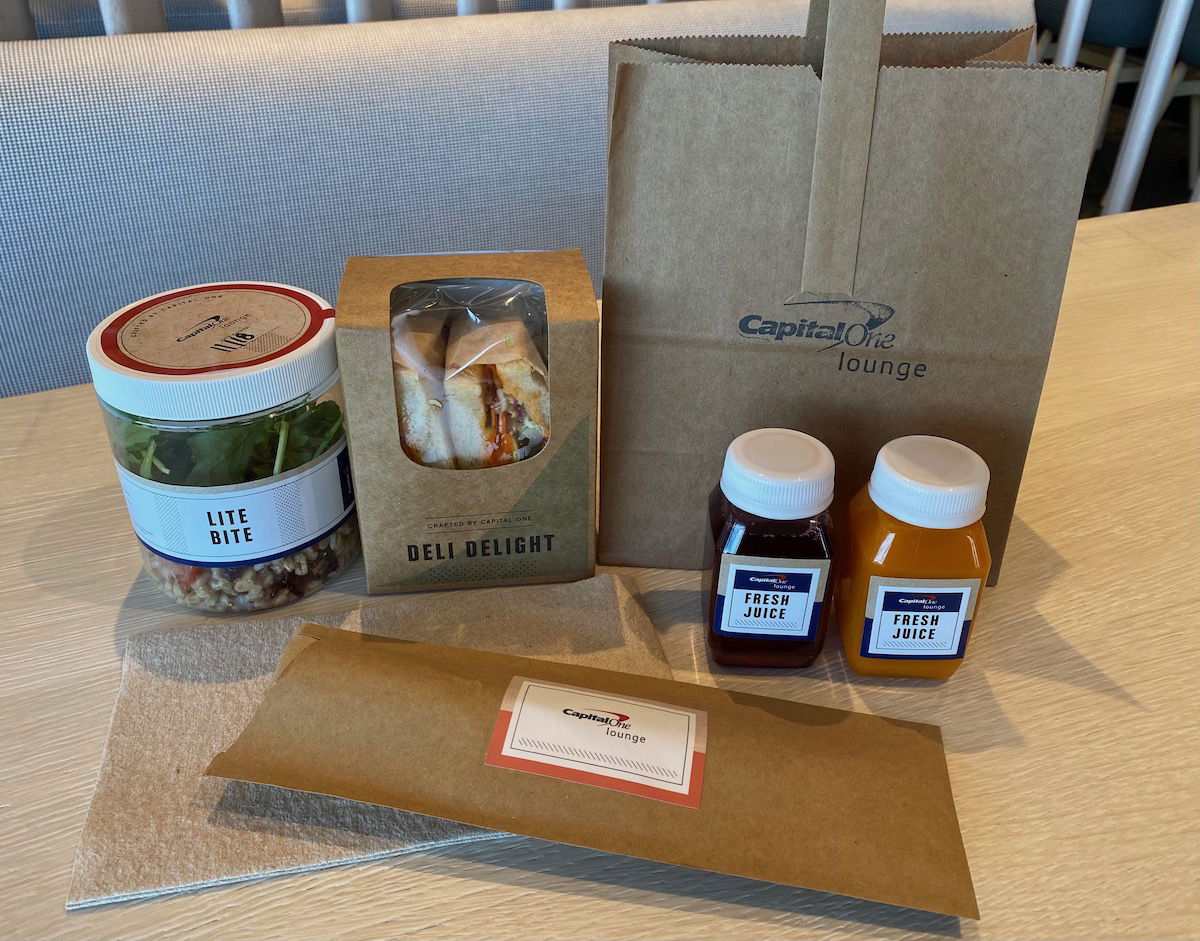 This is such a great idea, especially for an airport that's a heavily banked hub, where passengers may often only have a connection of under an hour. That's not really enough time to enjoy a meal at a restaurant or eat a whole lot in a lounge, so being able to grab something for your connecting flight is useful. This should also help alleviate crowding in some other United Clubs.
The one challenge with the grab & go concept is that some people lack self restraint, and they view a grab & go selection as an invitation to cater their pantry for the next month. I mean, I've seen people bring Ziploc bags in order to empty out those stale snack towers, so I can only imagine what some people might do if they had access to something better than that. I suspect all of these grab & go concepts will eventually come with some sort of an official limit on how much you can take, with staff members monitoring.
Bottom line
The United Club Fly concept has debuted at Denver Airport. United now has a roughly 1,600 square foot lounge for those who have United Club access, offering grab & go items. From salads, to sandwiches, to cold brew, to barista-made cappuccinos, this lounge seems to have an impressive complimentary selection.
United is the first major US airline to offer this, though it won't be the first lounge in the US to have something like this, as the Capital One Lounge DFW also has a grab & go selection. Furthermore, the Air Canada Cafe in Toronto was the first lounge in North America to feature this concept.
I'm curious to check out this concept for myself sometime, and hope to see it expand to more airports.
What do you make of the new United Club Fly concept?