In early March, United Airlines will start offering a new aircraft type on some regional flights, and it has the highest proportion of extra legroom economy seats we've ever seen…
Mesa will fly CRJ-900s for United Express
The "big three" US carriers each outsource their flying of regional jets to other airlines. In some cases these airlines are wholly owned subsidiaries, while in other cases this flying is just contracted out.
We're currently seeing a bit of musical chairs when it comes to regional partners in the United States:
As of April 2023, American is contracting some flights to Air Wisconsin, which will be operating CRJ-200s on behalf of the airline; these previously operated flights on behalf of United
American and Mesa have had a pretty rough breakup, so Mesa will completely stop flying for American, and as of March 2023 will instead start operating CRJ-900s on behalf of United
In other words, American and United have swapped Air Wisconsin and Mesa Airlines. I'd say that from a passenger experience standpoint, objectively United wins here, as United is getting CRJ-900s with first class and extra legroom economy, while American's CRJ-200s are in a one class configuration.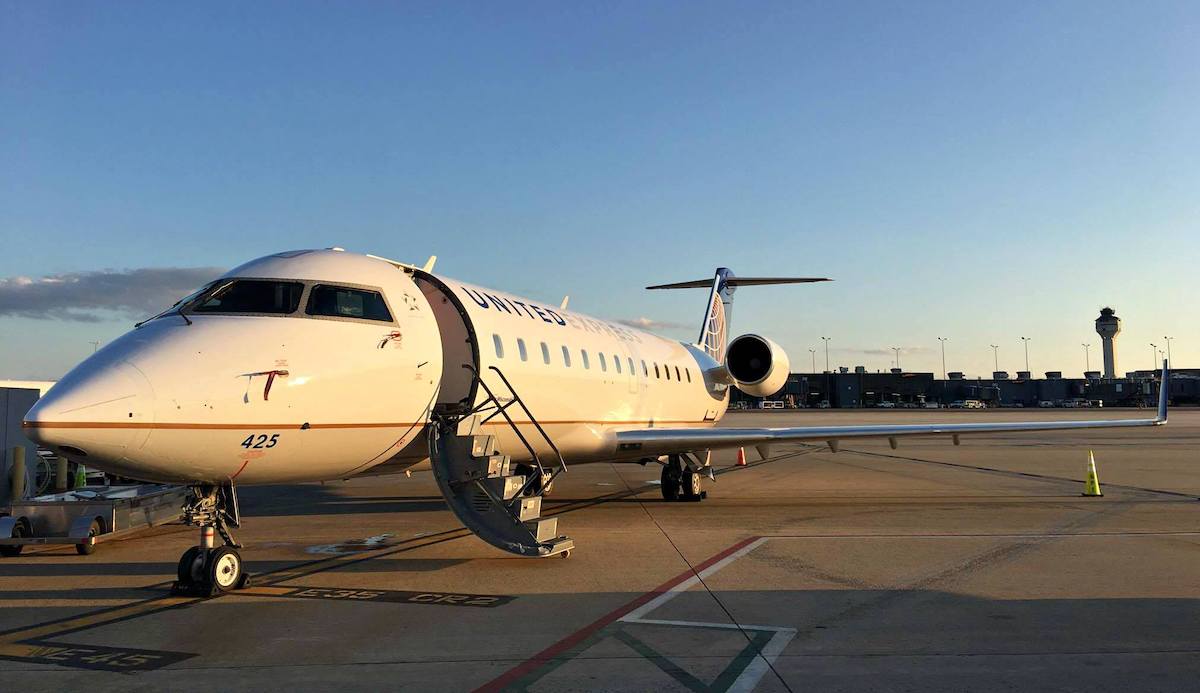 United's CRJ-900s are in a premium configuration
As reported by @IshrionA, Mesa will start operating flights on behalf of United as of March 4, 2023. The planes will initially serve destinations out of United's Houston hub, and then as of June 2023 will start serving destinations out of United's Denver hub.
What's especially interesting to me is how these Mesa CRJ-900s are being configured when they fly United. They'll feature a total of 76 seats, including:
Nine first class seats
39 extra legroom economy seats
28 economy seats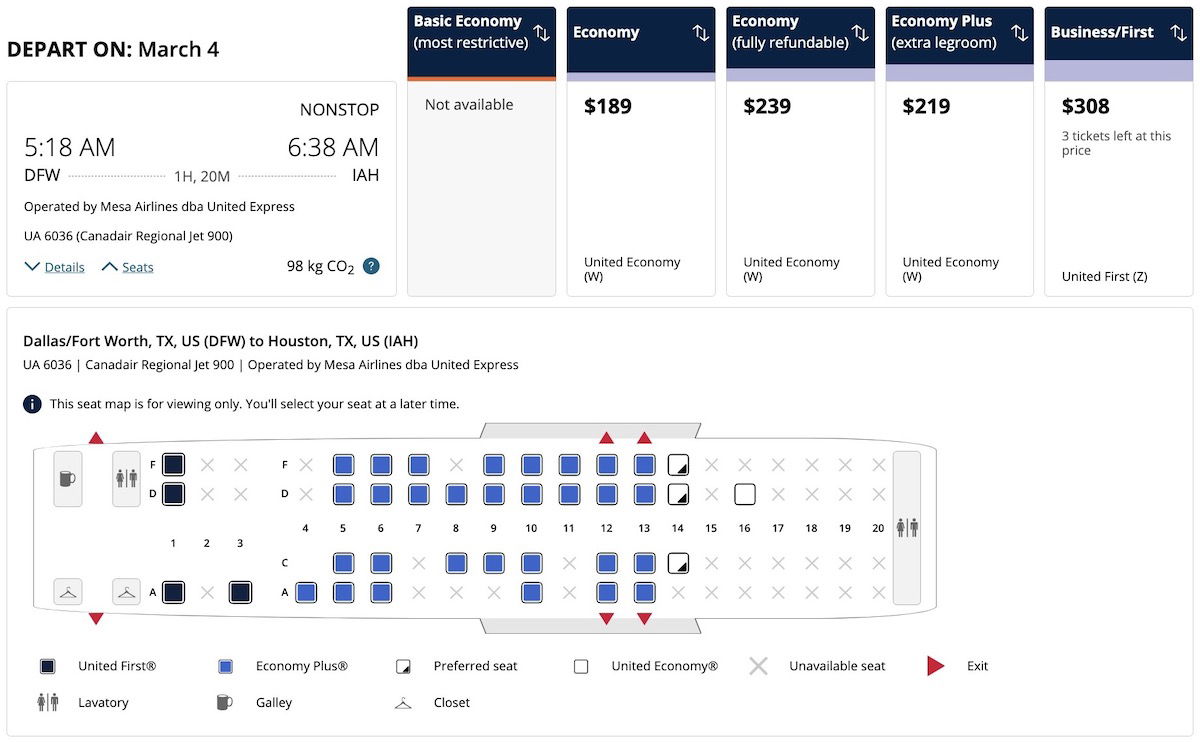 Obviously that's an incredibly spacious layout, as it's not often you see more extra legroom economy seats than standard economy seats. What's the logic for this? Well, United's contract with pilots contains a scope clause, restricting the type of flying that can be outsourced.
United is only able to outsource flying for planes that have up to 76 seats. Even though the CRJ-900 ordinarily has a higher capacity than that, the plane is being reconfigured so it doesn't exceed that limit.
This isn't the first time that United has done something like this. The scope clause also has limits on how many planes can be operated by partners with more than 50 seats. So the airline has added some CRJ-700s to its fleet, which ordinarily seat 70+ passengers.
However, the plane has been rebranded as the CRJ-550, and instead features just 50 seats. This includes 10 first class seats, 20 extra legroom economy seats, and 20 standard economy seats.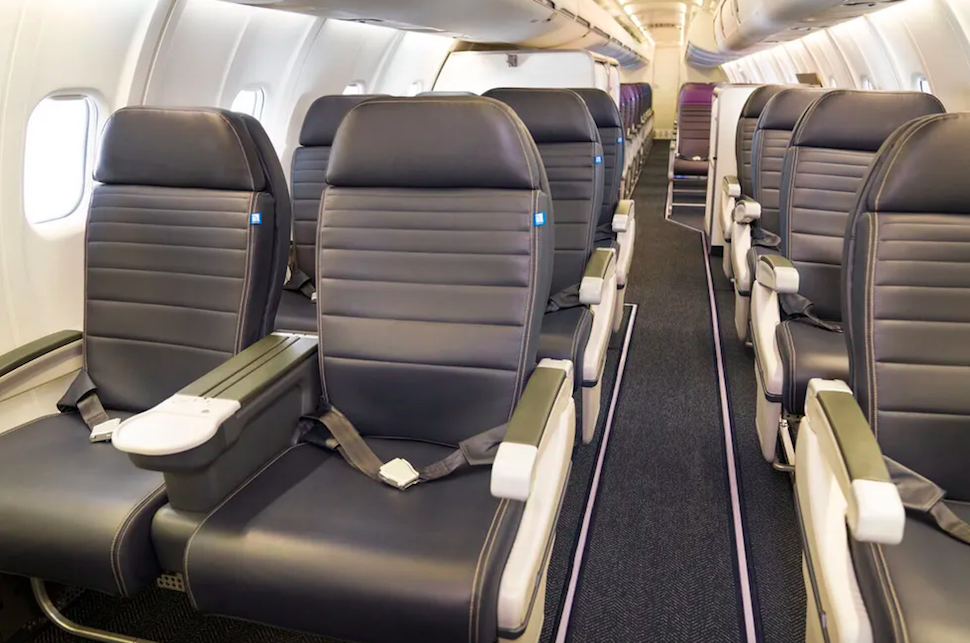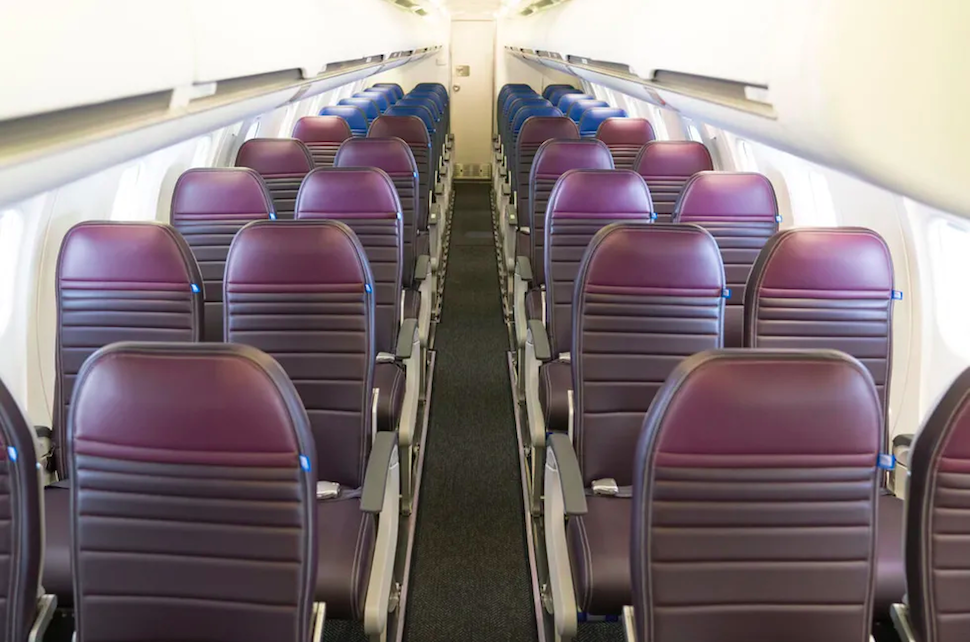 Bottom line
As of March 2023, Mesa Airlines will start operating flights on behalf of United Airlines. Specifically, Mesa will operate some CRJ-900s on behalf of United Express, and they'll feature just 76 seats. The plane will have 39 extra legroom economy seats and just 28 regular economy seats, which must be some sort of a record in terms of the ratio.
With this latest regional airline partner swap, customers on United's CRJ-900s will certainly be more comfortable than customers on American's CRJ-200s…
What do you make of United's new CRJ-900s?