Here in the United States we have several regional airlines, which operate flights on behalf of the major carriers. These airlines have been especially harshly impacted by the current pilot shortage, and this has caused them in many cases to not be able to reliably operate their schedules.
Well, there are some major changes coming to the operations of regional carrier Mesa Airlines, as the airline will stop flying on behalf of American Airlines, and will instead focus its operations exclusively on United Airlines.
Mesa Airlines will stop flying for American Airlines
As of April 3, 2023, Mesa will completely stop operating flights on behalf of American. Mesa's flights on behalf of American are currently primarily out of Dallas (DFW) and Phoenix (PHX) using CRJ-900 aircraft.
American describes ending its agreement with Mesa Airlines as a "strategic decision to set up the operation for success." American claims that Mesa has experienced various financial and operational difficulties, which have impacted the carrier's ability to be a reliable partner for American going forward.
Even with cutting Mesa, American will still have up to six regional partners, including Envoy, Piedmont, PSA, Republic, and SkyWest. Air Wisconsin will also start flying on behalf of American as of early 2023. For what it's worth, Envoy, Piedmont, and PSA, are wholly owned subsidiaries of American, unlike the other regional carriers, which are independent.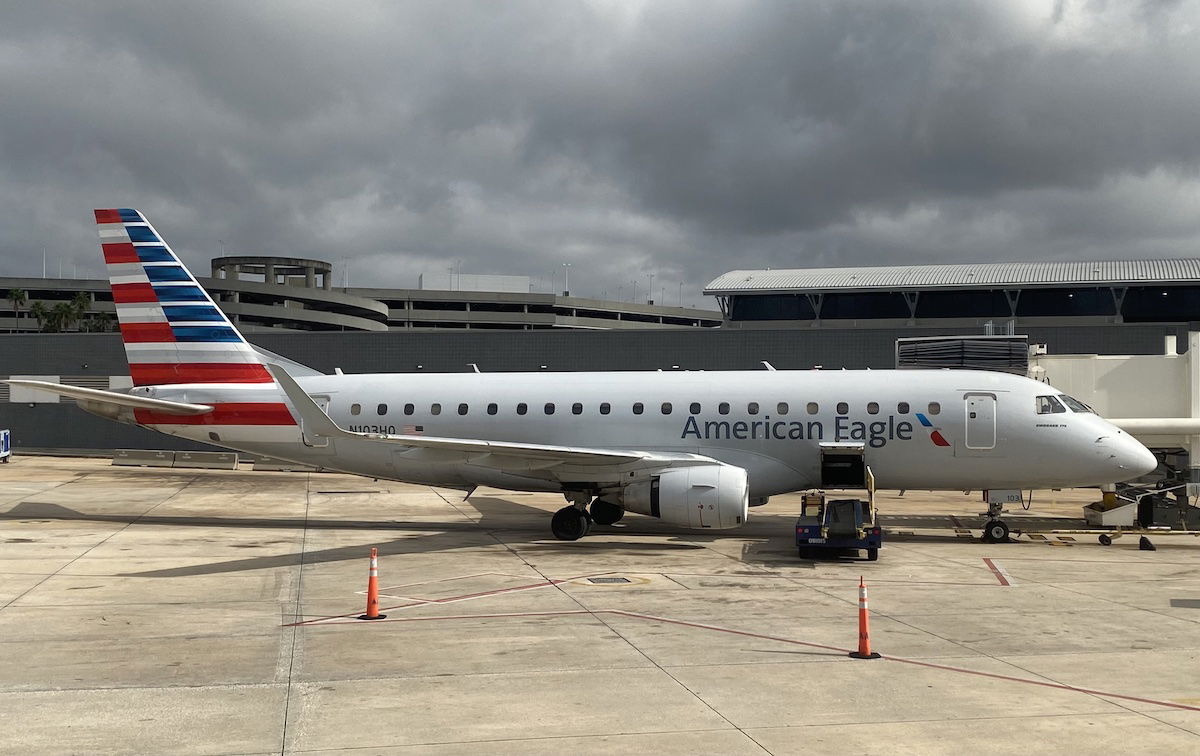 Mesa Airlines will start flying exclusively for United Airlines
Mesa has a different version of events than American. If you look at American's version of what happened, you'd think that American was the one to break up with Mesa, and that Mesa is now totally screwed.
Well, there's quite a bit more to the story. Not only will Mesa start flying on behalf of United, but Mesa positions this as an entirely positive move. In a memo to Mesa employees, the company says to "forget what you have heard," and that this is "one of the most exciting and positive developments in our company's 40 year history." Just as American is concerned about Mesa's ability to be a reliable partner, Mesa is also concerned about American's ability to be a reliable partner.
Mesa's CRJ-900 flying will transition fully from American to United, leaving United as Mesa's only partner. These planes will be based in Denver (DEN) and Houston (IAH). The airline makes some pretty shocking claims regarding this transition. Long story short, Mesa claims it has been losing $5 million per month flying for American.
The reason?
American significantly raised regional pilot wages for their wholly owned subsidiaries to deter pilots from going to national carriers and attract pilots from the ever-shrinking pool of qualified pilot applicants. Unfortunately, as a result of their claim of "limited resources," American chose not to fund the higher pilot rates for their non-affiliated carriers. At the same time, we were being penalized for not producing the required block hours under our pre-Covid contract with American. These two actions were costing us approximately $5 million losses per month.
Mesa states that dropping American and flying with United instead "will prove to be one of the most advantageous transactions in the history of regional aviation."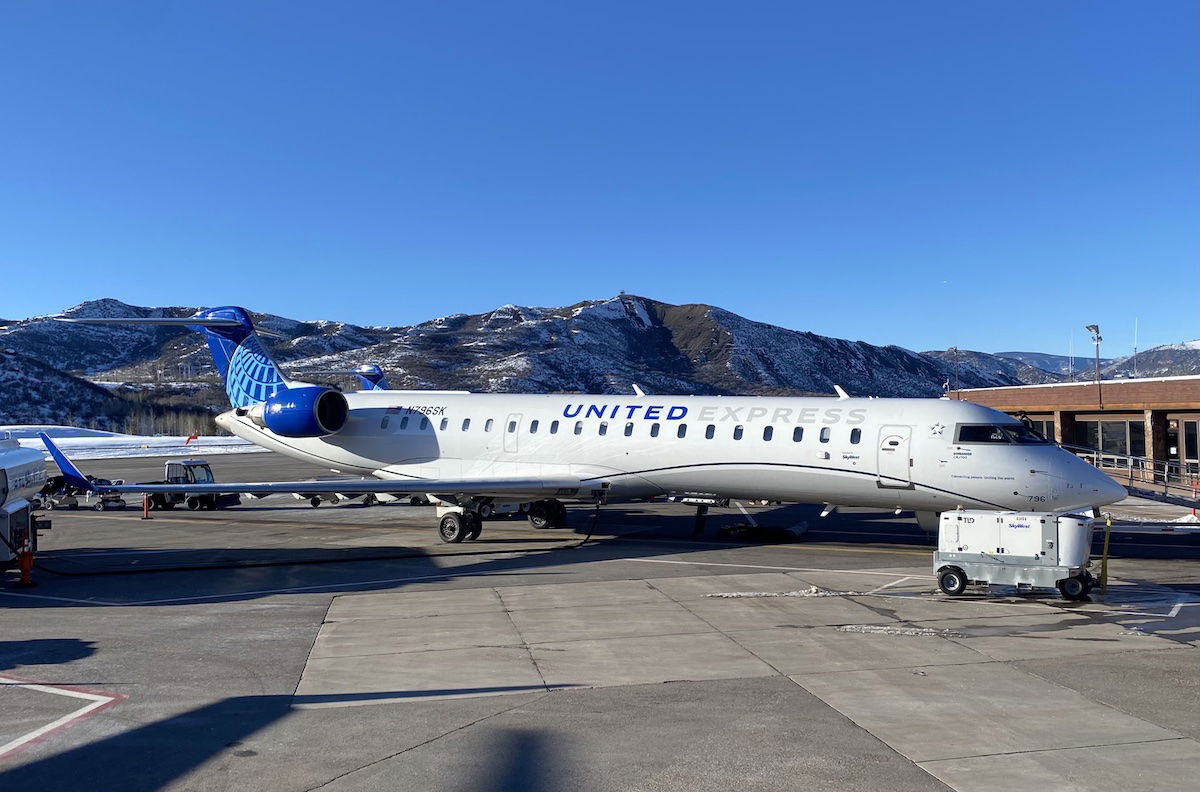 My take on this regional airline musical chairs
First of all, this is kind of one of the more dramatic airline breakups we've seen. American and Mesa are both claiming to their employees that they initiated the breakup. "You're not a good partner, I'm breaking up with you." "No, you're not a good partner, I'm breaking up with you, and you cost me $5 million per month."
As far as the change in flying as such goes:
Recently Air Wisconsin announced it would transition its flying fully from United Airlines to American Airlines, so in a way we're seeing Air Wisconsin traded for Mesa Airlines; that's probably a net loss for American, since the airline is losing CRJ-900s (mostly with first class), and gaining CRJ-200s (without first class).
Legacy airlines have been greatly struggling with regional jet capacity, so regional airlines definitely have a bit more leverage than they had before, assuming they can keep staffing levels sufficient, and operate reliably
The issue for Mesa now is that it has all of its eggs in one basket; United is the last legacy airline it's partnering with, so if United drops Mesa, then the airline is really in trouble
I'm intrigued by Mesa's claim that it basically achieved the most advantageous contract in regional airline history; is the company just trying to make American jealous, or what exactly did the carrier negotiate?
Bottom line
As of early 2023, Mesa Airlines will stop flying on behalf of American Airlines and will instead consolidate its operations with United Airlines. How exactly this came about depends on who you ask. If you ask American, Mesa is the worst thing since sliced bread, and it couldn't dump the regional airline fast enough. If you ask Mesa, American is the worst thing since sliced bread, and it couldn't dump the legacy airline fast enough.
Mesa claims it was losing $5 million per month flying with American, and claims to have basically achieved the best contract ever with United. I suspect the truth here is somewhere in the middle.
What do you make of this Mesa Airlines service change?