Turkish Airlines has just put its newest route to the United States on sale. It's great to see more long haul non-SkyTeam service to this airport…
Turkish Airlines adds Istanbul to Detroit route
As of November 15, 2023, Turkish Airlines will be launching 3-4x weekly flights between Istanbul (IST) and Detroit (DTW). The flight will initially operate on Mondays, Wednesdays, and Fridays, and in early 2024, service will be added on Saturdays. The schedule will be as follows:
TK205 Istanbul to Detroit departing 3:45PM arriving 6:50PM
TK206 Detroit to Istanbul departing 9:35PM arriving 3:35PM (+1 day)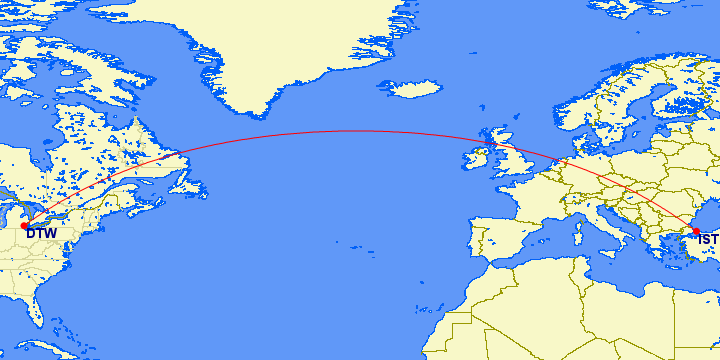 The flight will cover a distance of 5,298 miles in each direction, and is blocked at 11hr5min westbound and 10hr eastbound. Turkish Airlines will use a Boeing 787-9 for the route, featuring 300 seats. This includes 30 business class seats and 270 economy class seats.
We first learned about plans for this route in November 2021, when the airline revealed it would add flights to both Detroit and Seattle. The Seattle flight launched in May 2022, and now the Detroit flight is finally on sale.
Turkish Airlines flies to more countries than any other airline in the world. As far as destinations in the United States go, the airline otherwise flies to Atlanta, Boston, Chicago, Dallas, Houston, Los Angeles, Miami, New York, Newark, San Francisco, Seattle, and Washington. The airline had also announced plans to launch flights to Denver, but those flights aren't on sale yet.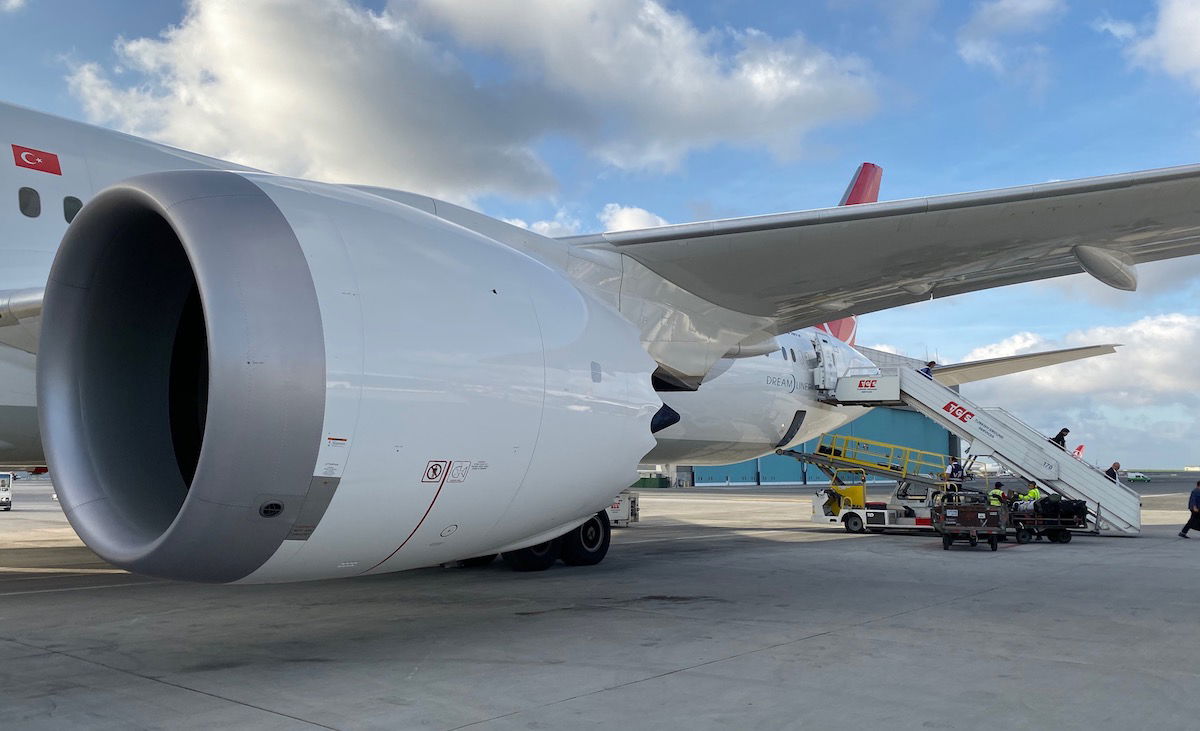 My take on Turkish Airlines adding Detroit flights
It's always awesome to see airlines add new routes, especially when we're talking about an airline as global as Turkish Airlines. Given how many places Turkish Airlines already flies to in the United States, I'd say Detroit is logically among the next cities you'd expect from the airline. A few thoughts on Turkish Airlines adding Detroit flights:
Detroit is a Delta hub, and the airport has fairly limited service from non-SkyTeam carriers
Detroit has a large metropolitan area, with lots of people with ties to countries that are well served by Turkish Airlines
I'd say the only somewhat comparable service to Detroit right now is on Royal Jordanian, which flies to Amman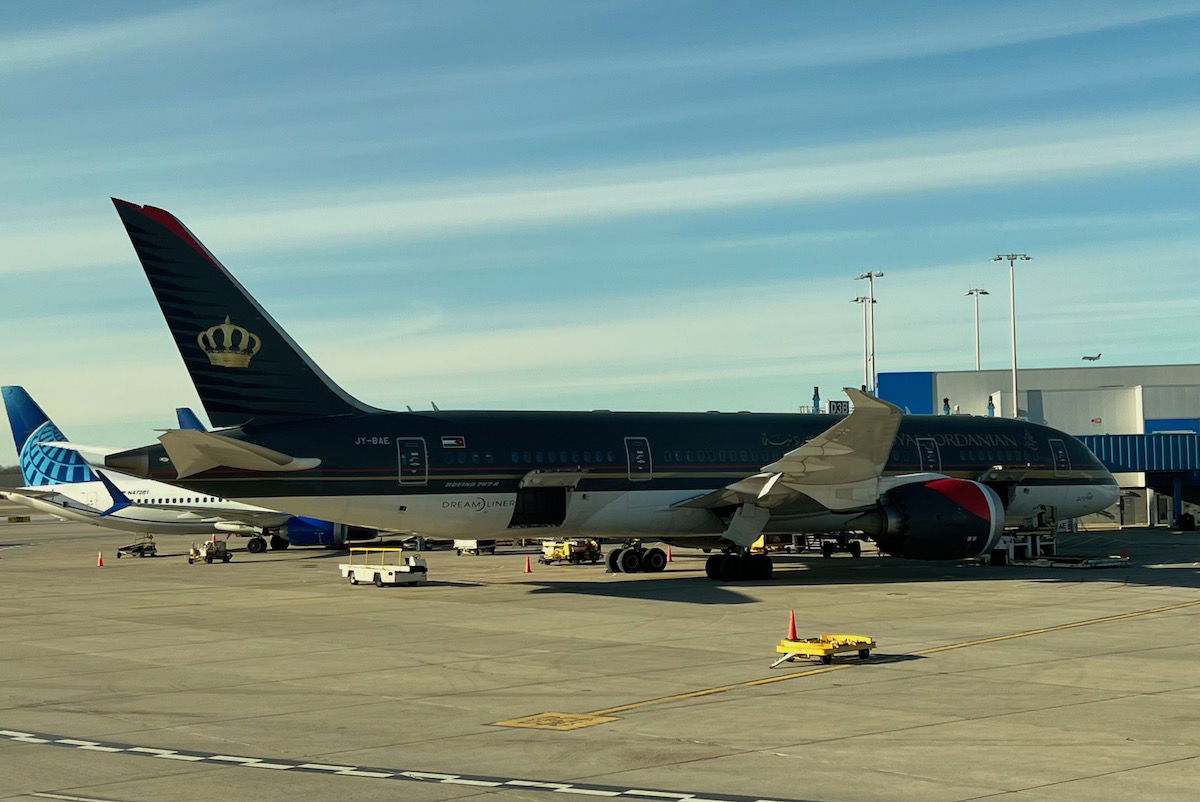 There are some business class award seats
While I wouldn't say that award availability is wide open, there are quite a few dates with two business class award seats available per flight. This is a great option for flying to Istanbul, or for traveling with one stop to just about anywhere in the world.

The best program to redeem miles through depends on your final destination, but in general Air Canada Aeroplan and Avianca LifeMiles are going to be your best bets. Both partner with major transferable points currencies, and have reasonable award pricing.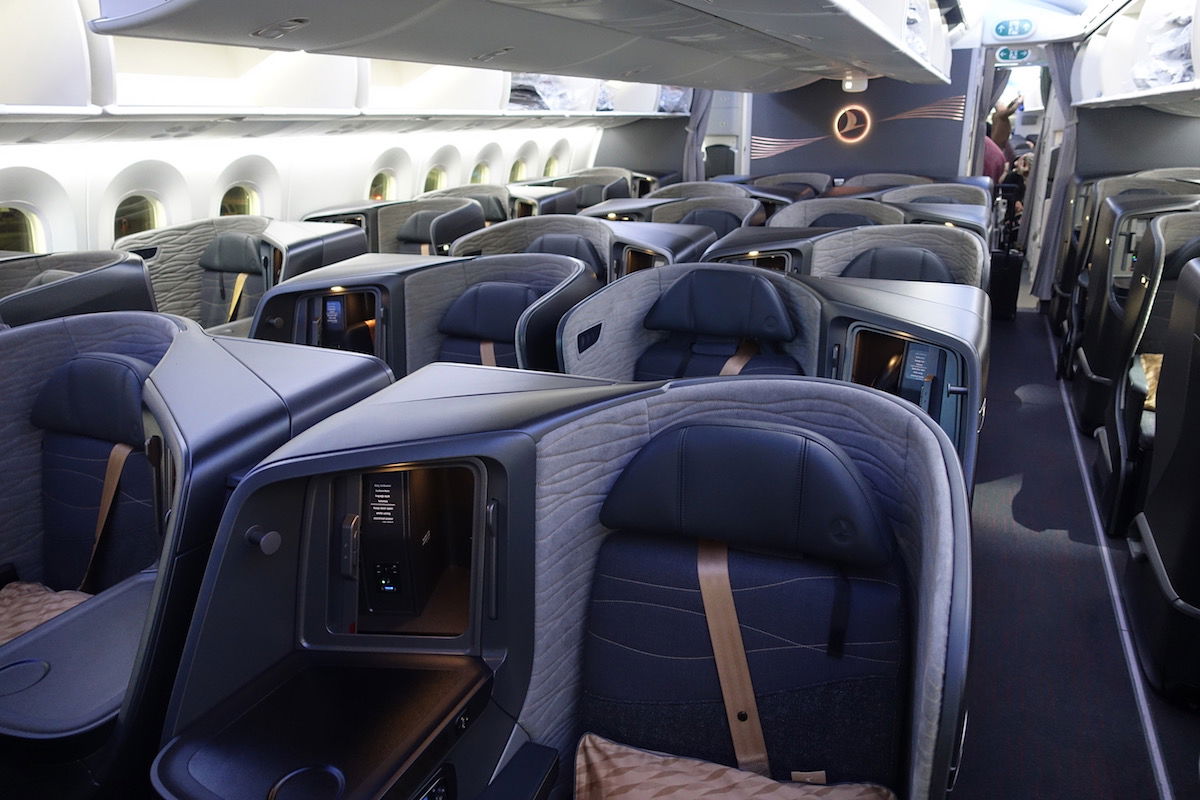 Bottom line
Turkish Airlines will be launching flights to Detroit as of November 2023. The airline will fly from Istanbul 3-4x weekly with a Boeing 787-9. This is an exciting new flight option for those in the Detroit area, given all of the places that passengers can connect to beyond Istanbul.
What do you make of Turkish Airlines' new Detroit route?