Suffice it to say that airlines waste a lot of food. When airlines have buy on board menus, they can never accurately predict exactly how much people will order on a particular flight. For drinks and packaged snacks this isn't an issue, since those can be resold in the future. However, it creates a real problem for fresh food items, which could be wasted.
SWISS is bringing back a creative concept that the airline first trialed in mid-2021, which seems like a smart way to address this.
SWISS selling leftover food at a discount
As of April 20, 2022, SWISS will be launching the "SWISS Saveurs To Go" concept. With this, the airline will sell unsold food items at reduced prices, with the goal of reducing the amount of fresh food that's wasted.
SWISS has a buy on board menu on short and medium haul flights, and the airline caters food based on historical sales data, to predict passenger demand as accurately as possible. However, there are often leftovers, so the airline is now trying to reduce waste associated with that.
On the last flight of the day from Geneva and Zurich, SWISS is selling unsold food at reduced prices:
At the end of the flight, an announcement is made informing passengers that some extra food is available for sale
Customers can purchase a bag containing one or two fresh food items, at a significantly reduced cost
The bag's contents aren't revealed in advance, and remain a surprise to the purchaser
SWISS first trialed this concept in August and September of 2021, to see what interest was like from passengers. It seems that it was a success, as it has not only been brought back, but has been expanded.
I love the idea behind what SWISS is doing here. If food is going to be wasted anyway, it's mutually beneficial if the airline can give the food to someone who wants it at a reduced cost, so that it hopefully gets consumed. This is also structured in a way that should minimize the extent to which SWISS cannibalizes its own inflight sales — it's only sold at the end of the flight, and passengers don't know what they're buying.
My only concern here would be around dietary restrictions. For example, I don't eat pork, and I could totally see myself ending up with a bag that has two prosciutto sandwiches in it. But hey, I guess that's part of the risk, and in the grand scheme of things waste is still being reduced here.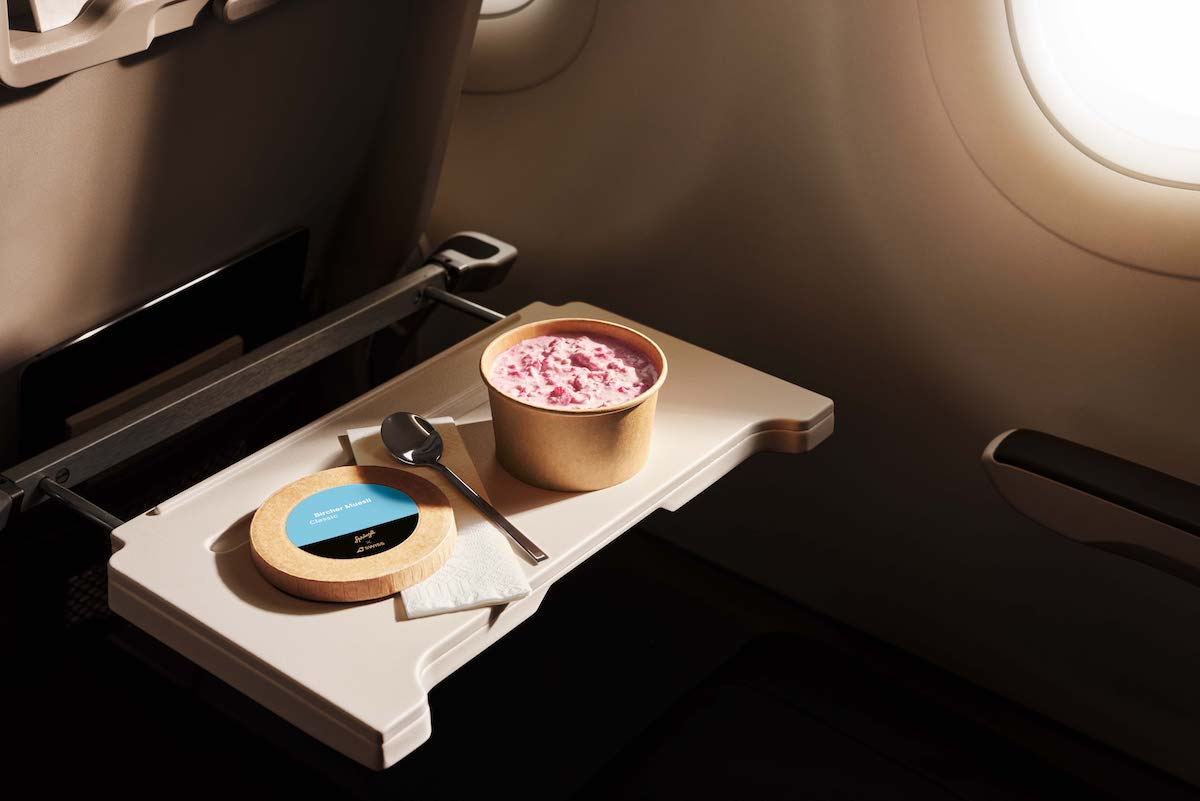 SWISS introducing food pre-ordering
Not only is SWISS selling leftover food at the end of the last flight of the night, but the airline is also introducing "SWISS Saveurs Pre-Order." With this, customers can individually order any of the freshly prepared items on the inflight menu in advance of their flight:
This is available for economy class guests on short and medium haul services
All freshly prepared items can be pre-ordered, including salads, sweet bakery items, sandwiches, and more
Items can be ordered up to 36 hours before departure via this link
Customers will only have to pay for their pre-ordered items when served by the cabin crew, and there will even be a discount for pre-ordering
A pre-ordering feature seems like such a win-win, so it's great to see this rolled out. It's nice when customers can be assured that they're getting the option they want, and it also helps the airline more accurately cater the flight based on preferences.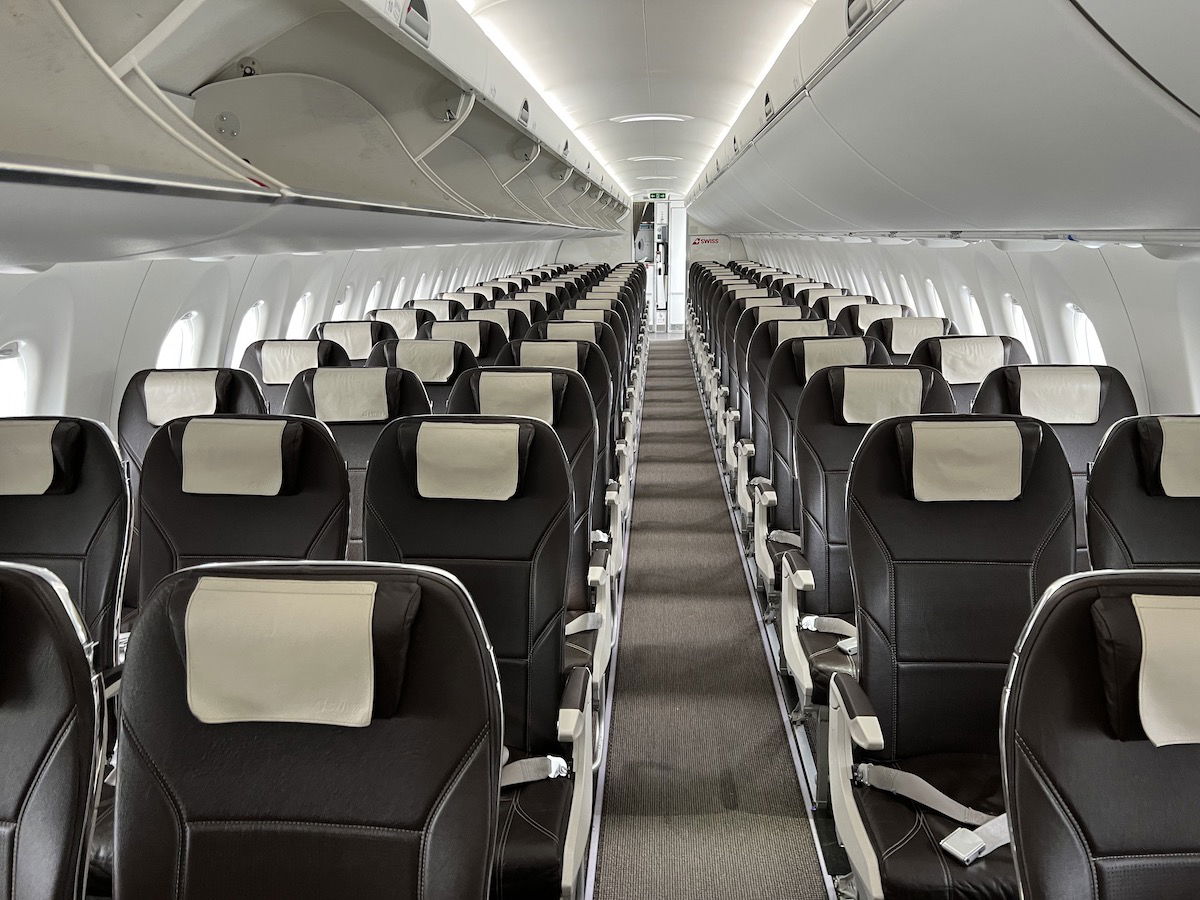 Bottom line
SWISS is undertaking two initiatives to reduce food waste on short and medium haul flights, both of which make sense.
The first initiative is that the airline is letting passengers pre-order buy on board meals in advance, so that the airline can be sure people get what they want, and better predict what they should cater.
The other initiative is perhaps more interesting, as the airline will sell "mystery meals" on the last flight of the night with leftover food. Assuming there are leftovers, customers can buy one or two items at greatly reduced prices. The catch is that they won't know what they're buying, as that will remain a mystery until after the purchase is complete.
Now, if airlines could start doing this with their leftover first class champagne and caviar… 😉
What do you make of this SWISS' efforts to reduce waste? Could you see yourself buying a mystery meal if the price is right?