While a lot of airline employees seem to enjoy sharing their lifestyle on social media, a SWISS crew recently took that a step too far, and the airline isn't happy about it (thanks to Klaus for flagging this).
SWISS crew dances on Boeing 777 wing in Buenos Aires
20 Minuten, a newspaper in Switzerland, has the details of something that's causing quite the controversy at national carrier SWISS. The Star Alliance airline operates a flight from Zurich (ZRH) to Sao Paulo (GRU) to Buenos Aires (EZE) and back.
The crew operates this service over three shifts, with one crew flying from Zurich to Sao Paulo, another crew flying from Sao Paulo to Buenos Aires to Sao Paulo, and another crew flying from Sao Paulo to Zurich. This incident involves the Buenos Aires to Sao Paulo flight a few days ago, where the crew had a bit of extra time on the ground, between when arriving passengers deplaned and departing passengers boarded.
For whatever reason, the crew opened the 777-300ER's third door on the right, located over the wing. Why would they do this? Well, it seems that they wanted to do a photo shoot. You can see three different crew members stepping out onto the wing and then dancing and posing for pictures.
Two seem to be "standard" flight attendants, while one seems to be one of the two chief flight attendants, based on having multiple stripes.
As you'd expect, this kind of behavior is in violation of SWISS' policies. The wing is almost 16 feet off the ground, and falling from the wing could obviously lead to a major injury or even death.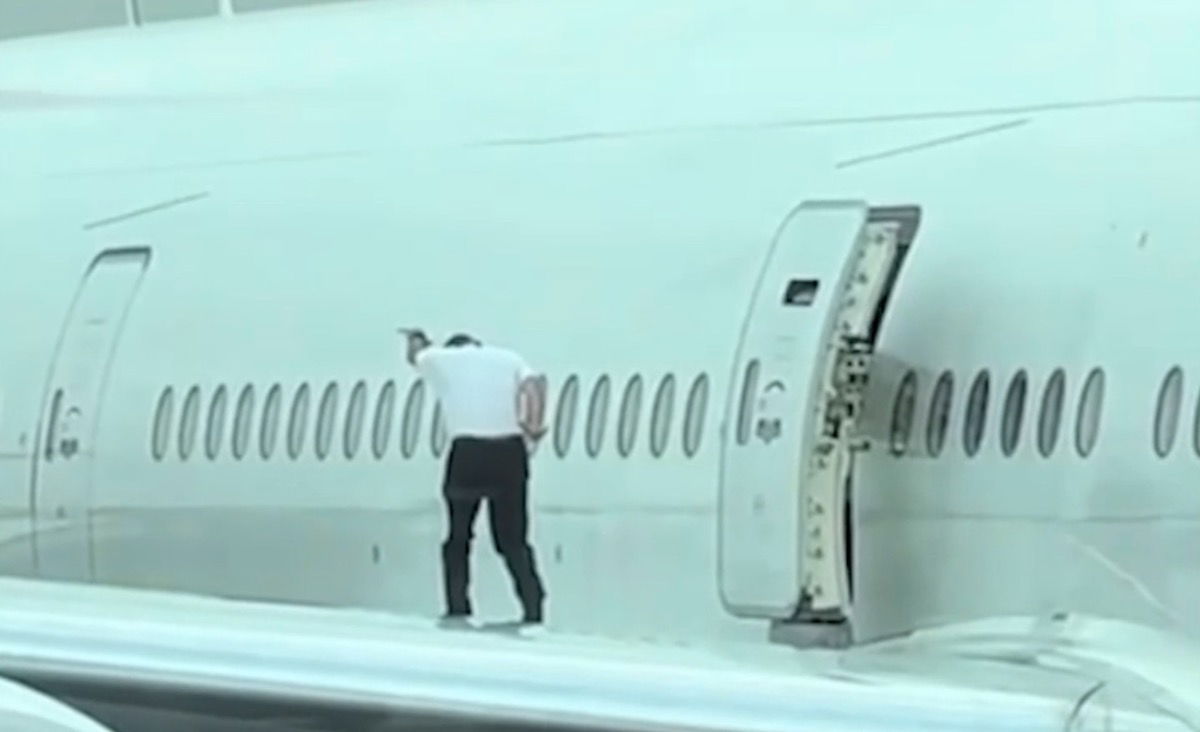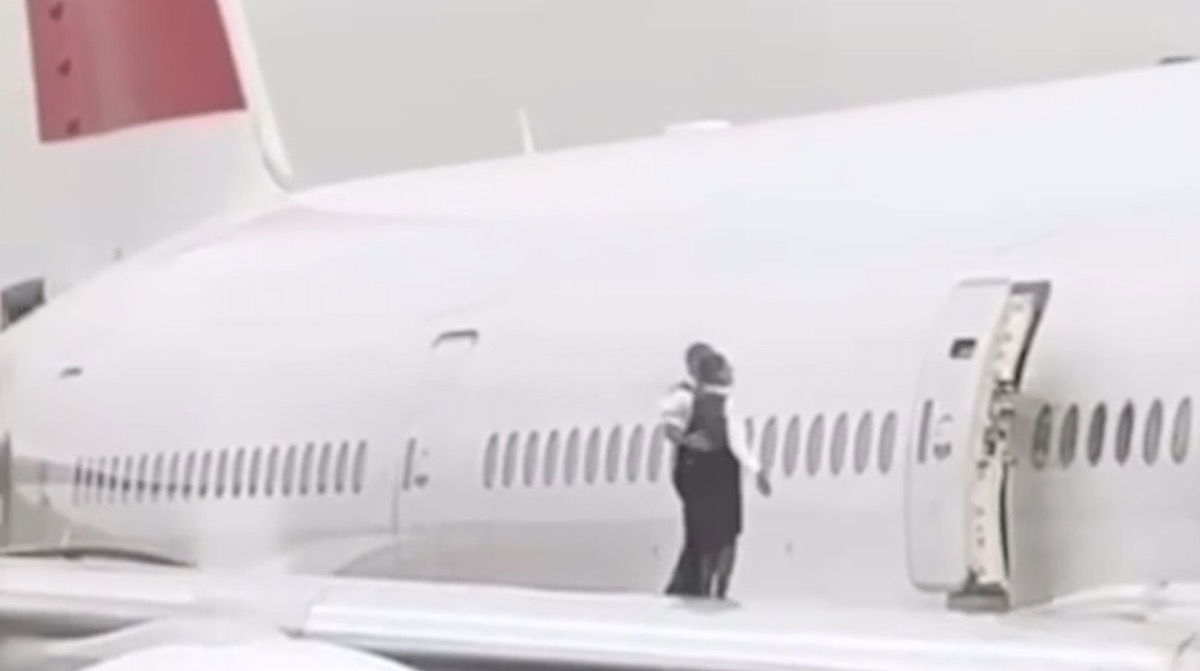 SWISS warns employees it won't tolerate this behavior
Once this behavior was brought to the attention of the company, the airline took action, with the company's head of cabin crew even sharing a video message with all employees.
Here's what Michael Pelzer, a SWISS spokesperson, had to say about this behavior:
"What looks like fun in the video is life-threatening. The wings of the Boeing 777 are about five meters high. A fall from that height onto the hard surface can be devastating. This behavior will not be tolerated."

"The behavior of the employees in the video neither corresponds to our security requirements nor does it reflect the high level of professionalism of our employees. In this case, individual crew members failed to act as role models. We cannot approve of this."
Here's what Martin Knuchel, SWISS' head of cabin crew, had to say about this, in a message to employees:
"Hey guys, I'll be honest. I'm angry and disappointed. What if the passengers no longer trust us when they see this video? This has to stop, there must be no more videos. But to counteract the first rumours, we won't just fire someone."
I'm happy to hear that the airline is using this as a teaching moment, without firing the crew involved. One has to wonder what the crew was thinking:
Did they not realize that it's unsafe and not allowed to walk on the wing? I can't imagine that's the case, since this is something they should know…
If they realized this wasn't allowed and they did it anyway, why? Did they think posting pictures on social media doing something that violates rules is a smart idea?
Why did no other crew members intervene? Did the chief cabin manager and/or pilots not know what was going on? Why did no one else raise a concern?
We often hear how flight attendants are flight safety professionals and are there for our safety, so it's disappointing to see this kind of disregard for safety from a crew. It's even more disappointing to see that no one seemingly tried to intervene.
Bottom line
Three SWISS flight attendants on a recent flight from Buenos Aires decided to have a quick photo shoot on one of the plane's wings, while in complete view of the terminal. Not only is this incredibly unprofessional, but it's also unsafe, given the risk of falling.
The airline has used this opportunity to send a message to all employees warning of the consequences of acting like this, though the staff in question won't be fired.
What do you make of this SWISS Boeing 777 wing situation?