SWISS has announced some updates to its premium inflight catering as of September, and there's one change that I'd consider to be particularly substantial.
SWISS' new dine on demand concept
SWISS is launching a new service concept in long haul business class, which includes the introduction of a new dine on demand option for both meals.
For the first meal, business class passengers can choose to dine in one of two ways:
They can enjoy the traditional "restaurant-style" service, in which meals are served one course at a time, typically at the beginning of the flight
They can enjoy a new "casual dining" option, whereby they can receive a starter, main course, and dessert, together at the time of their choosing
Previously the airline only served the main meal shortly after takeoff, with the choice of enjoying a full meal one course at a time, or an express meal, with everything served at once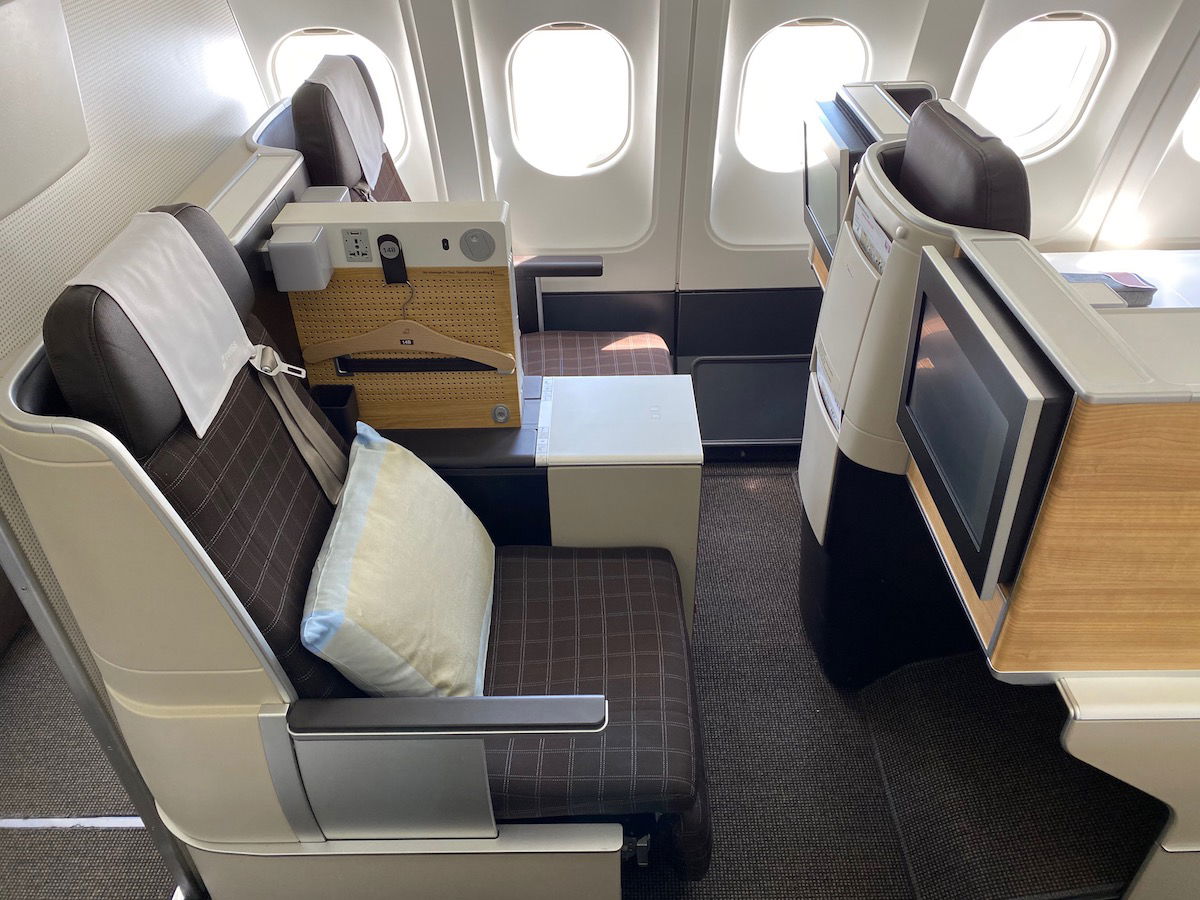 SWISS has also reimagined the second meal in business class (historically served pre-arrival), with the introduction of the new "SWISS Bistro" concept:
There will be a menu with a variety of options, including hot items, cold items, and light snacks
Guests can order these any time after the first meal, so it doesn't just have to be before landing
As a point of comparison, previously the airline had a simple pre-landing snack, with no flexibility on when it was served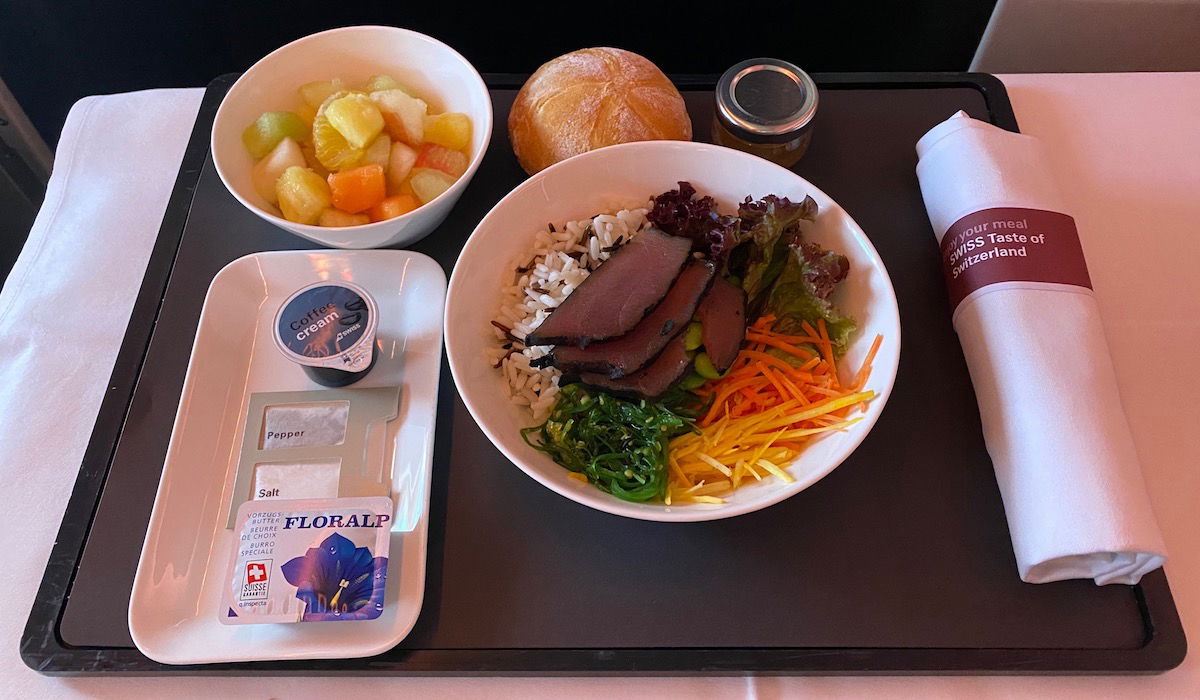 These changes are intended to better enable guests to tailor their inflight experience to their wishes and needs. This is an awesome step in the right direction for SWISS.
I'd say that this is kind of a dine on demand concept. However, it's not quite to the level of the likes of Qatar Airways, where you can choose to have a course-by-course meal at any point in your flight, and there are no pre-determined times to serve meals.
SWISS is the first Lufthansa Group airline to introduce a dine on demand service in business class.
SWISS' "Taste of Switzerland" menu
In addition to the new dine on demand option, SWISS is also rolling out a new "SWISS Taste of Switzerland" menu in long haul business class and first class. This is available on flights departing Switzerland for a period of six months, starting in September.
In SWISS first class, passengers can expect dishes like the following:
A starter of marinated lobster with pecorino cheese and cauliflower panna cotta
A main course of veal tenderloin with black truffle sauce, or sautéed cod with seafood nage and potato and fennel brandade
A dessert of blueberry slice with chocolate crumble and Appenzeller beer ice cream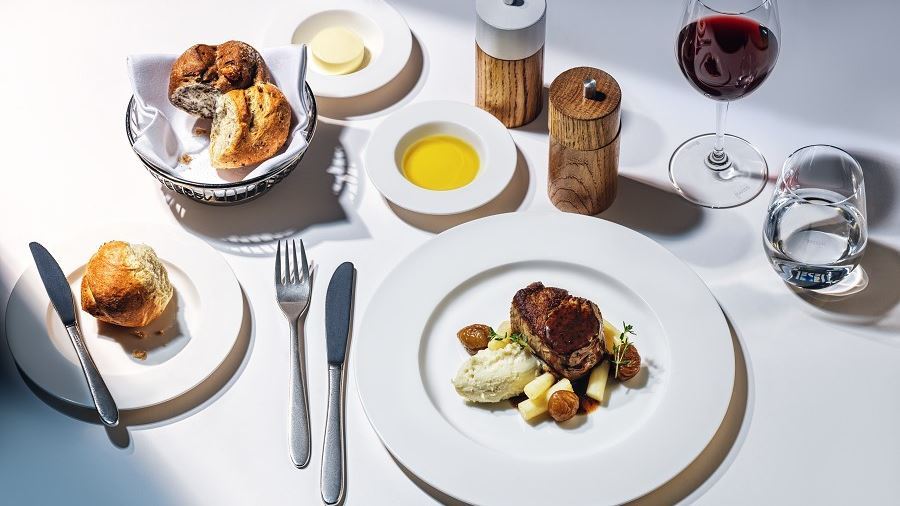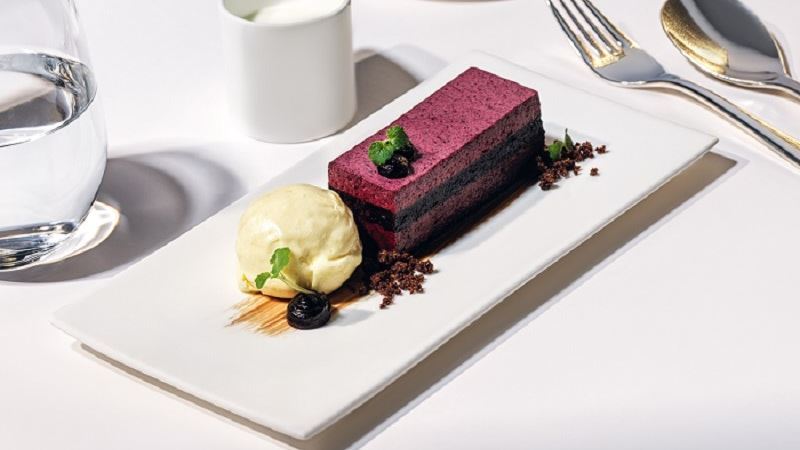 In SWISS business class, passengers can expect dishes like the following:
A starter of beetroot tabbouleh with green pea guacamole, or a Balik salmon sashimi with avocado, cucumber and wasabi vinaigrette
A main course of "Meat Love" meatloaf with morel sauce
A dessert of cheesecake with chocolate sponge and citrus fruits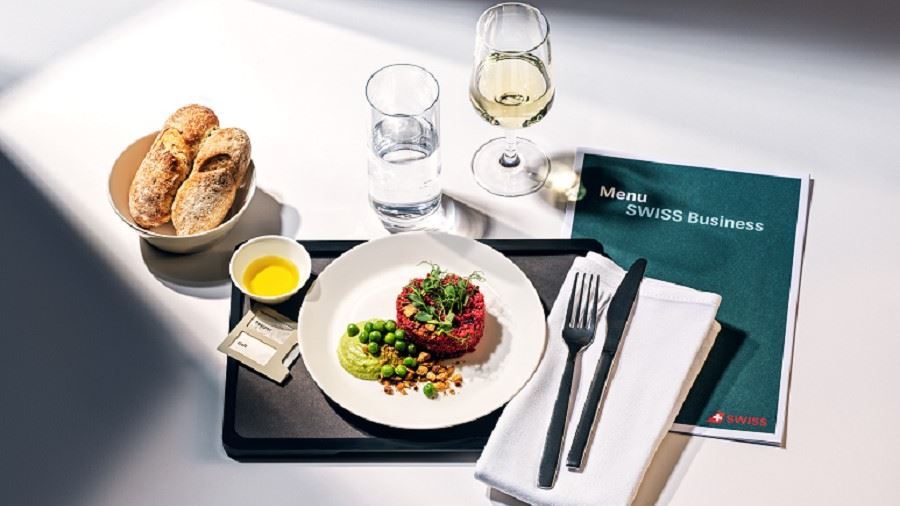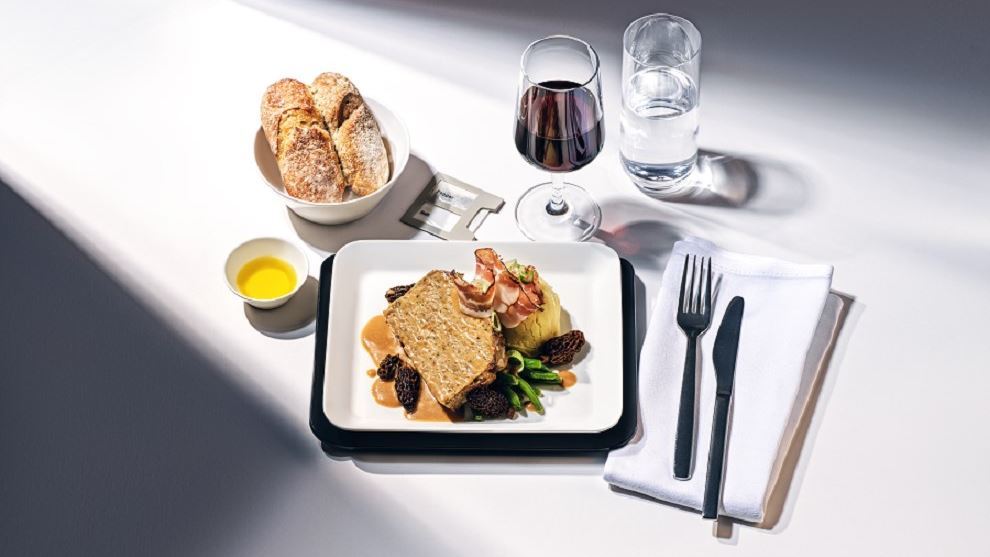 Bottom line
SWISS is making some positive updates to its long haul dining concept. In addition to introducing a new "Taste of Switzerland" menu, the airline is also introducing a dine on demand concept in business class.
You can have your main meal served on a single tray at any point in the flight. Furthermore, rather than there being a specific pre-arrival meal, you can instead order from a "bistro" menu anytime after your main meal, giving you a lot more flexibility.
Well done, SWISS — here's to hoping that other Lufthansa Group airlines match this change.
What do you make of these SWISS catering changes?