As someone who drinks a lot of coffee, I've long said that I wish more airlines would serve iced coffee or cold brew. Well, Southwest is the latest airline to introduce this…
Southwest's new Espresso + Cream iced coffee
Southwest Airlines has just added Community Coffee's Espresso + Cream iced coffee to its inflight buy on board menu. Specifically, this iced coffee will be available for purchase at the cost of $4. Community Coffee has been Southwest's inflight coffee supplier since 2016, though this is the first time we'll see Southwest sell iced coffee. The company is the largest family-owned retail coffee brand in the United States.
The iced coffee will be served in 8.5 ounce bottles and with a cup of ice. Each serving contains 120mg of natural caffeine, and has 150 calories and 20 grams of sugar. This beverage will be served on 4,000 flights per day, spanning over 100 destinations in 42 states, as well as Puerto Rico, Mexico, Central America, and the Caribbean.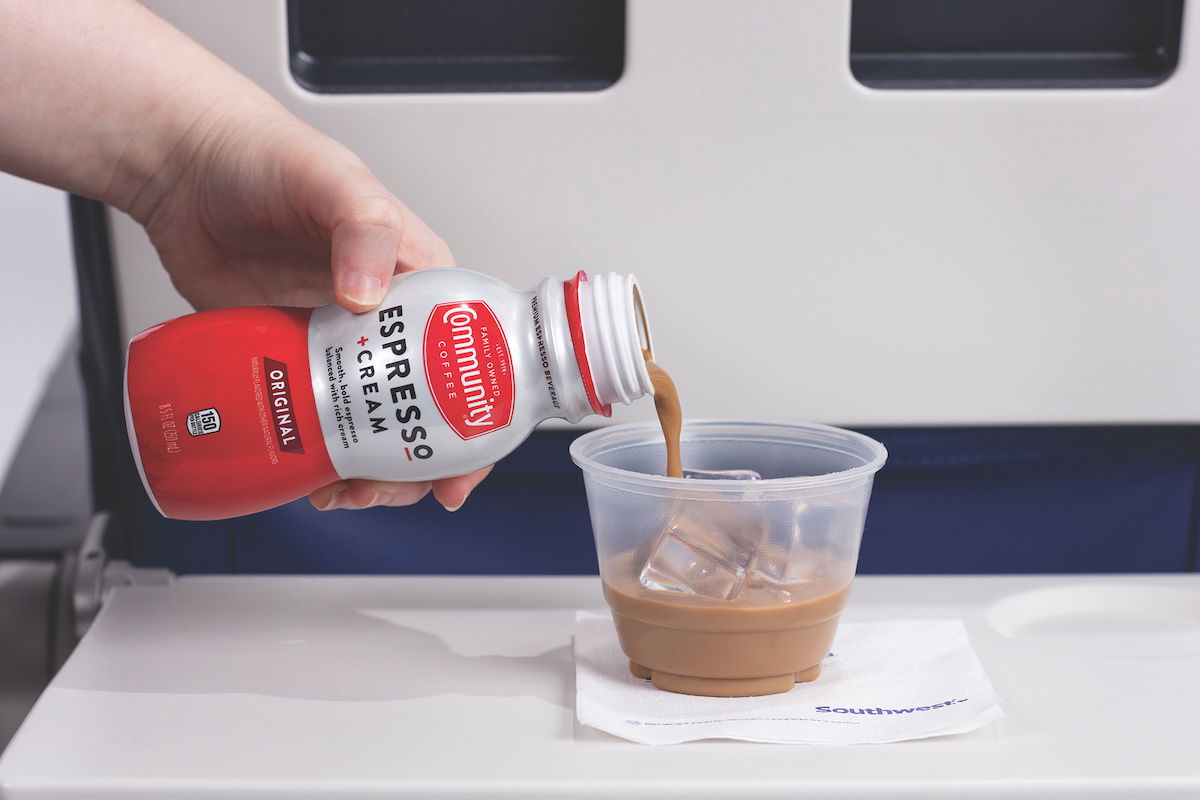 I wish the execution were a bit different here
I like all kinds of coffee, from pure espresso, to a delicious cappuccino. So while I'm delighted that Southwest is starting to sell iced coffee, unfortunately the execution here leaves a lot to be desired, at least based on my preferences.
Personally I'd rather my iced coffee not be sweet and have 150 calories per 8.5 ounces. Oddly Southwest refers to this as a "great low-calorie option." I'm not sure how a beverage with nearly 50% more calories than regular Coke would be considered low-calorie. How many more calories could an 8.5 ounce beverage possibly have?!
In June 2022, Delta added Explorer Cold Brew to its inflight drink lineup on select routes. I far prefer that, since it's pure cold brew, and then you can always add milk or sweetener if you'd like.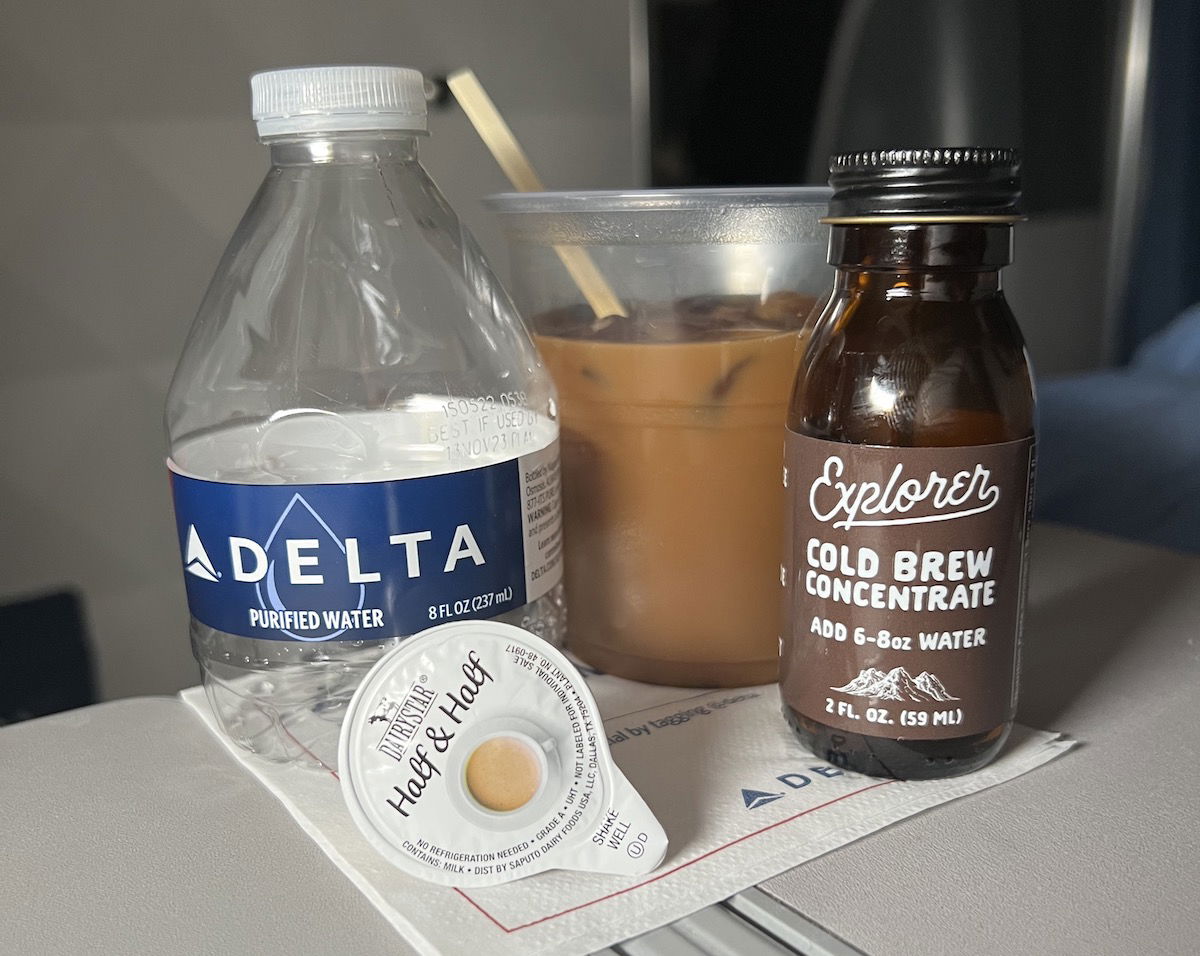 So even if Southwest's offering here isn't in line with what I prefer to drink, I'm happy to see the general trend of more iced coffee available on planes. Not only is iced coffee a great alternative to hot coffee in general, but I especially appreciate this in the sky.
The airplane water tanks used to brew coffee inflight are pretty gross, while a canned iced coffee or cold brew concentrate lets you enjoy coffee without water from the plane's tanks.
Bottom line
Southwest Airlines is the latest airline to add iced coffee to its inflight menu. You can now purchase Community Coffee's Espresso + Cream iced coffee for $4 on all Southwest flights. While I'm happy to see another airline add iced coffee to the menu, this is really more of a sweet treat than a coffee, with 150 calories in the eight ounce bottle.
What do you make of Southwest's new iced coffee?