Ryanair has just taken delivery of what might be one of the world's least comfortable jets…
Ryanair takes delivery of world's first Boeing 737 MAX
European low cost carrier Ryanair's fleet consists primarily of Boeing 737s. In terms of fleet renewal, the airline has 210 Boeing 737 MAXs on order. The airline was first supposed to take delivery of these planes a couple of years ago, though that timeline was delayed due to the 737 MAX being grounded globally.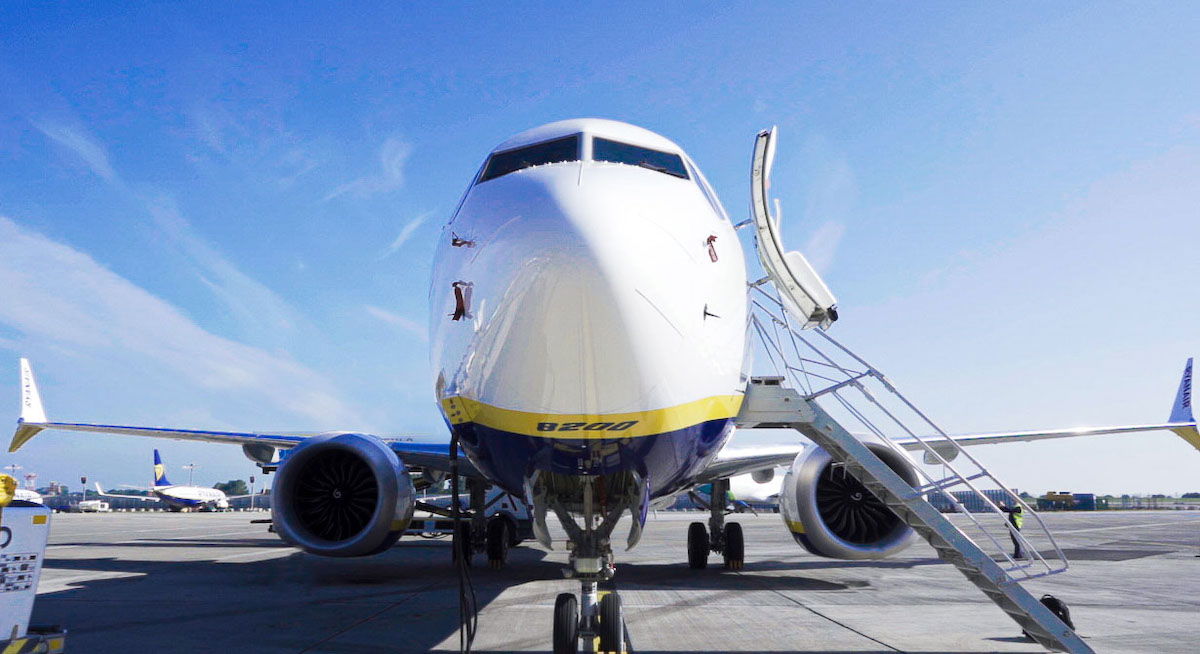 This week Ryanair has taken delivery of its first Boeing 737 MAX, which is being called a "game changer" for the airline. The airline will be taking delivery of these planes gradually — Ryanair Group will take delivery of 12 737 MAXs during the summer of 2021 (with six going to Ryanair and six going to Malta Air), and an additional 50 of these planes before the summer of 2022.
The efficiency of this plane is no doubt impressive compared to the previous generation 737-800 (which is the same size):
The 737 MAX carries 197 passengers, which is 4% more than the 189-seat 737-800
Per passenger fuel consumption is being reduced by 16% compared to the 737-800
Noise emissions and CO2 emissions will be reduced by roughly 40% compared to the 737-800
As Ryanair Group CEO Michael O'Leary describes the new plane:
We are delighted to take delivery of our first new technology Gamechanger aircraft. These new Boeing 737 aircraft will help Ryanair lower costs, cut fuel consumption and lower noise and CO2 emissions as we invest heavily in new technology to deepen our environmental commitment as Europe's greenest, cleanest major airline. Each B737 aircraft offers 197 seats (compared to our 189-seat current 737 fleet). However, our customers will enjoy more leg room, new Boeing "Sky Interiors" and lower fares, while reducing their environmental footprint by switching to these new aircraft.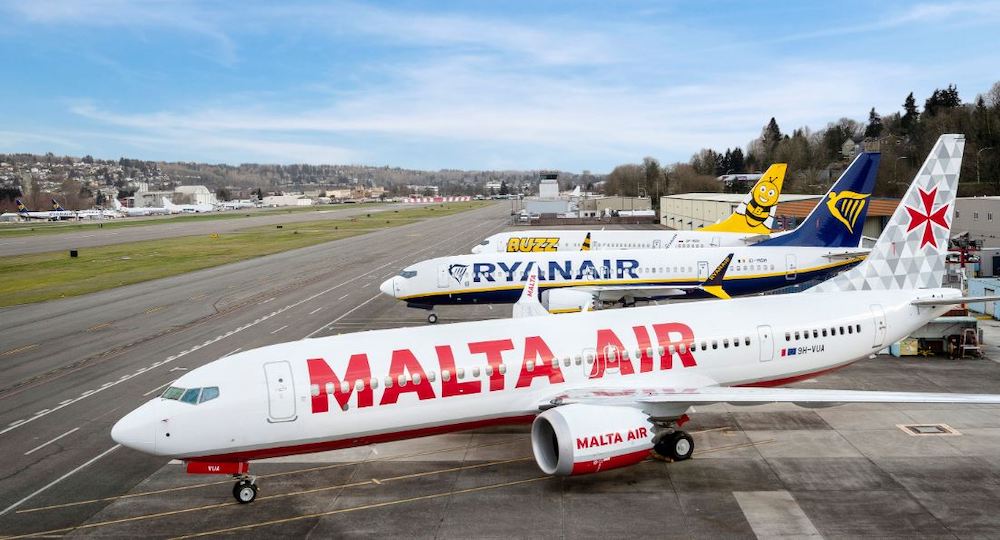 Ryanair is the launch customer for the 737 MAX 8-200
Ryanair is far from the first airline to take delivery of the 737 MAX, though there is something that makes Ryanair's 737 MAX order unique. Ryanair is the launch customer for the Boeing 737 MAX 8-200.
The 737 MAX 8-200 is a higher capacity version of the 737 MAX 8. No, the plane isn't actually bigger, but rather there are more seats crammed into it.
Why is there a separate aircraft designation for these higher configuration planes? After all, typically an airline choosing to configure a plane with more seats has nothing to do with the aircraft manufacturer, and doesn't warrant a different aircraft designation.
The reason is because the 737 MAX 8-200 has an extra set of emergency exits, which are required due to the number of seats. As you can see below, there are four sets of emergency exits — the forward and rear doors, the over wing exits, and another set of exits between the wings and the back of the plane (with that exit in the middle rear of the plane being new).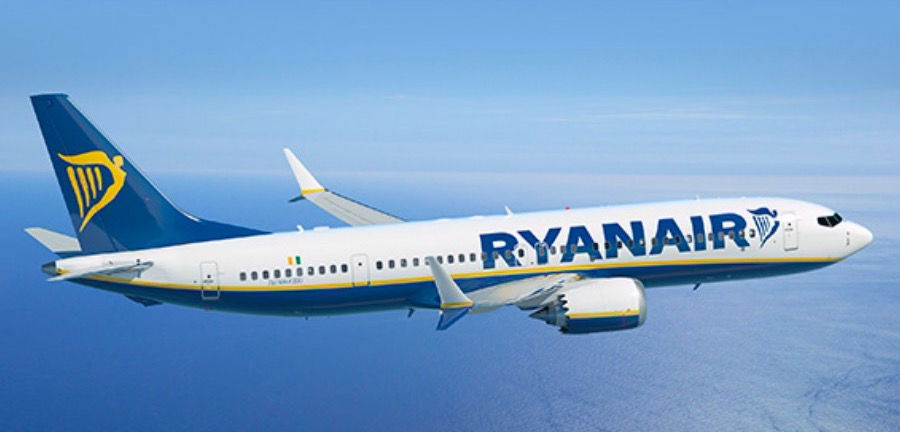 Ryanair will have 28″ of pitch, and… more leg room?!?
Ryanair's new 737 MAX 8-200s will feature 28″ of seat pitch, which is in line with what you'll find on Spirit Airlines and Frontier Airlines. Frankly I'm surprised it took Ryanair this long to decrease pitch to 28″.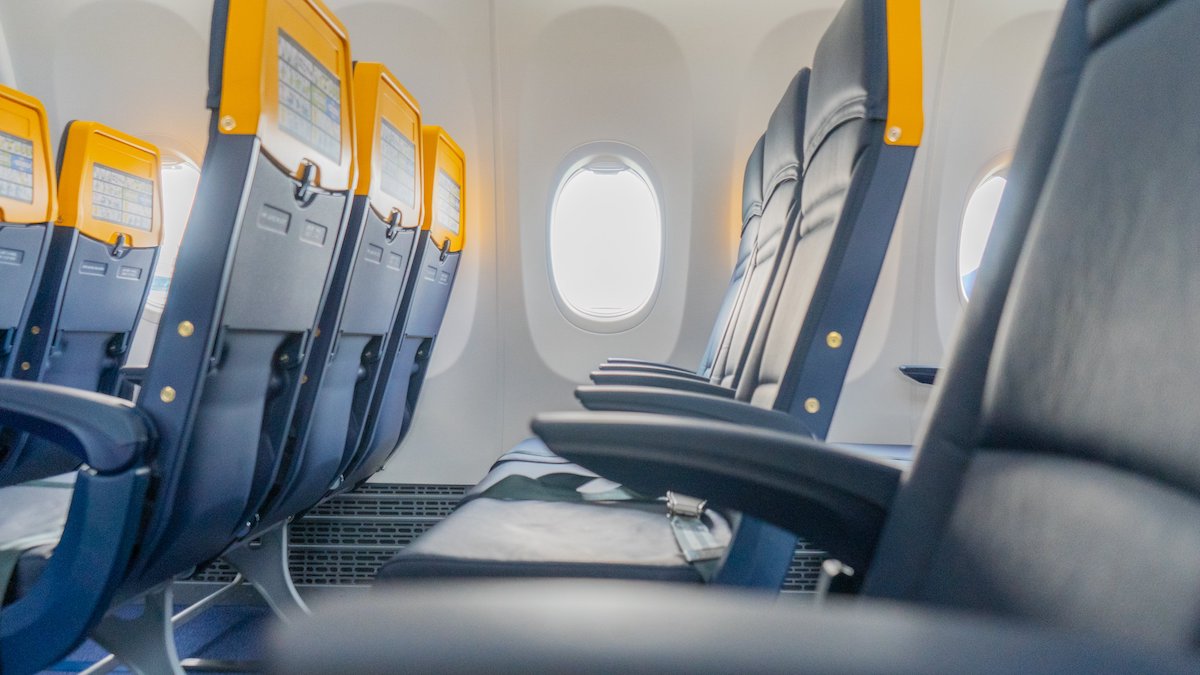 It's funny that Ryanair is reducing seat pitch to 28″ all while claiming that these new planes offer "more leg room." Admitted leg room and seat pitch aren't the same thing — seat pitch is the amount of space each seat takes up (measuring one point on a seat to the same point on a seat a row in front), while leg room is the actual amount of leg room you have.
But if you reduce seat pitch to 28″ all while increasing leg room, I can't even imagine how thin these seats are. They must make a piece of paper look thick by comparison. In fairness, a lot of the additional space here comes from galley space being reduced significantly.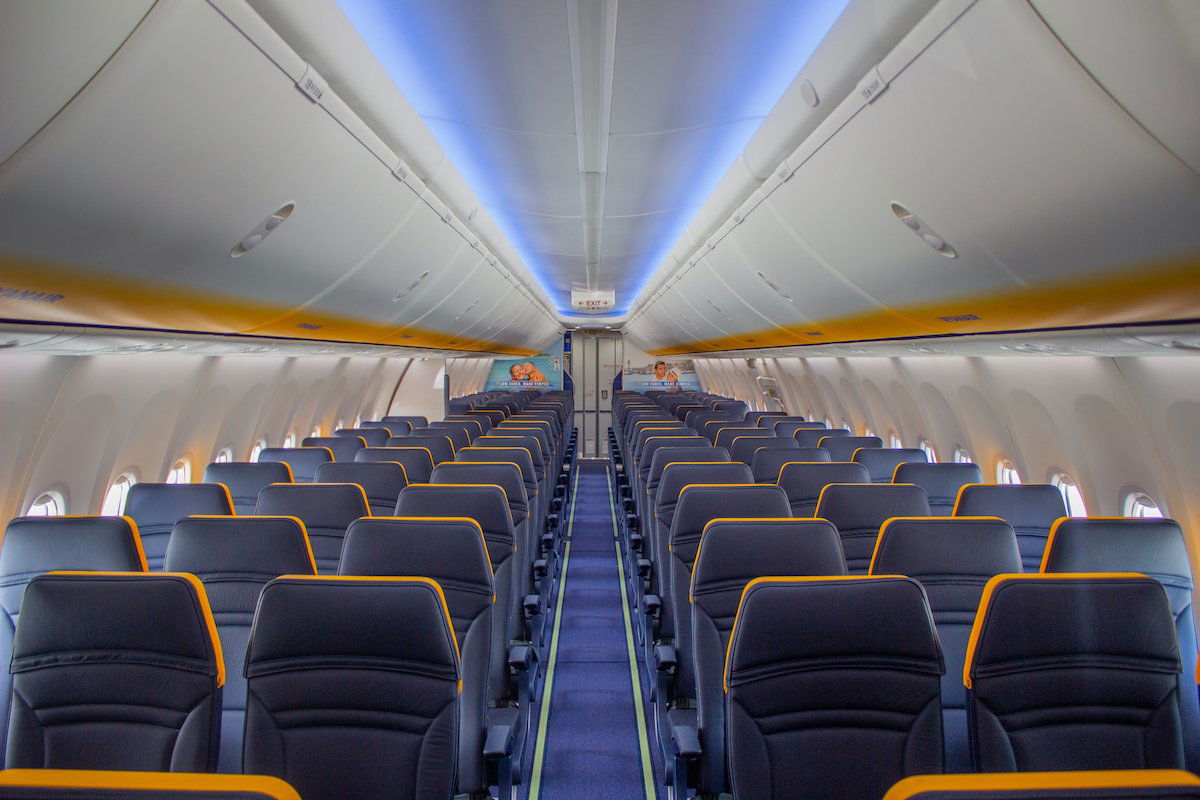 Bottom line
Ryanair has taken delivery of its first of 210 Boeing 737 MAXs. The planes are so dense that they need extra emergency exits due to the number of seats. With just 28″ of pitch, Ryanair is ushering in a new era of 737 MAX discomfort.
I would be curious to see what the interiors of these planes actually look like, given the 28″ of pitch and alleged improved leg room.
What do you make of Ryanair's 737 MAX 8-200s?