I recently wrote about the opening of Qatar Airways' new business class lounge at Doha Airport, known as the Al Mourjan Lounge at The Garden. This is part of a significant expansion at the airport, and it's an exciting development for passengers. Not only does this add much needed lounge capacity at the airport, but this lounge also has some special amenities.
New Qatar Airways lounge has mystery features
As I wrote about back in mid-February, Head for Points got a pre-opening tour of the new lounge, and provided hints about two special amenities we can expect in the lounge, without giving anything away. Here are the clues that were provided:
"Two of the biggest brands in the world will be opening brand extensions" in the lounge, and they'll apparently be very high-end brands
This won't just be the first time we've seen something like this in an airport lounge, but the first time something like this has been done anywhere
"Some people will rearrange their travel plans purely to travel through Hamad in order to visit one or both of these facilities," and Head for Points notes that non-readers would be more likely to reroute their travels for this (in other words, it won't just have appeal among avgeeks)
Neither of these will be free, but rather "deep pockets will be required," and it will be for those in "shopping mode"
Interestingly when Qatar Airways announced the opening of the lounge on April 20, there was no mention of either of these collaborations that were hinted at. Well, while these features aren't yet open, we now know what they are.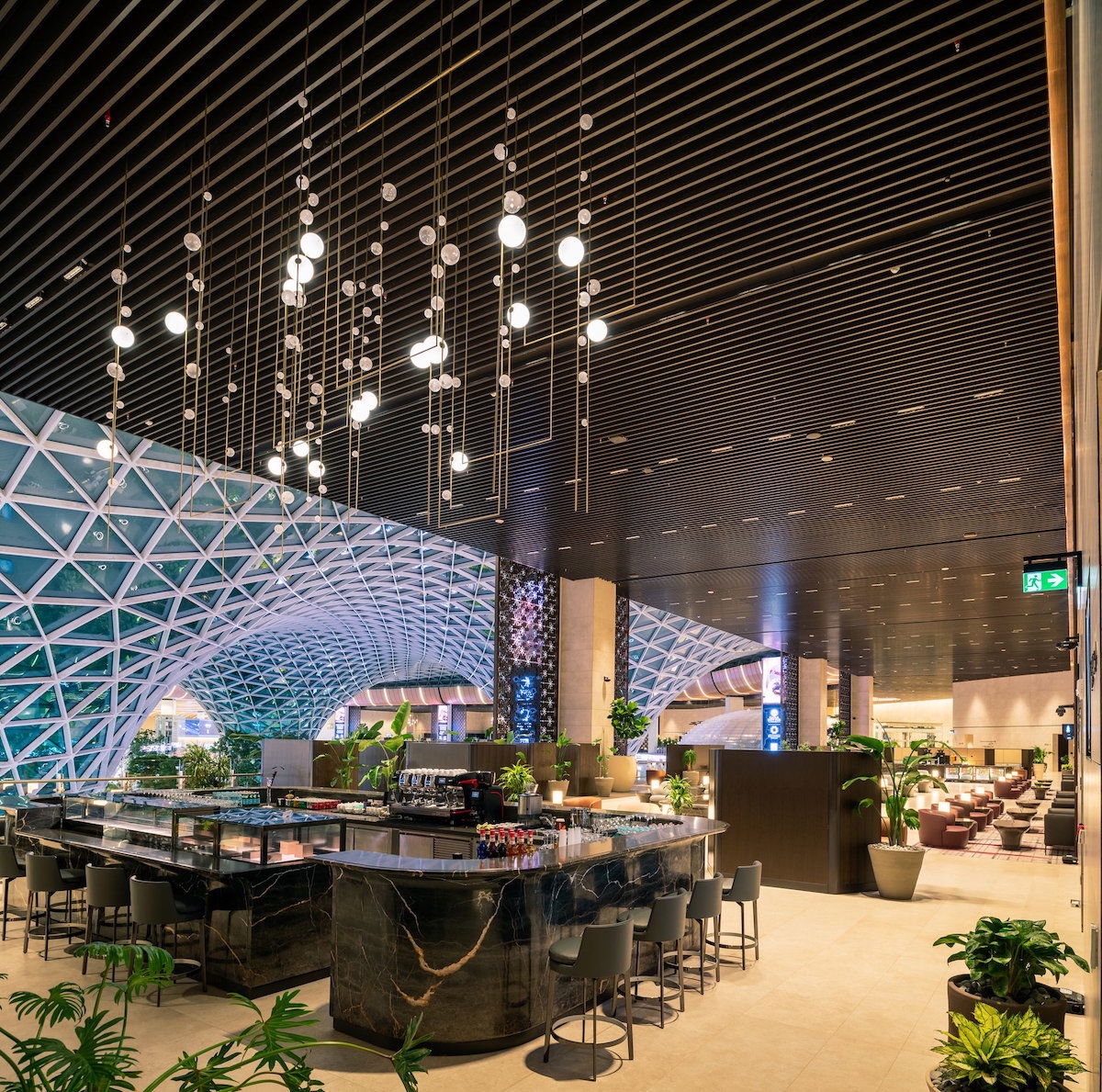 Qatar Airways collaborates with Dior & Louis Vuitton
The new Qatar Airways Al Mourjan Lounge Doha will have both a Dior Spa and a Louis Vuitton Cafe:
A FlyerTalk member shared how the lounge has signage for a "Louis Vuitton Lounge," and there's also a door with "Dior" written above it
Neither new amenity seems to be open yet, and there are pictures of the chairs in the Dior Cafe being covered in plastic, so maybe it's not too far off from opening
While it's anyone's guess if this is true or not, the same FlyerTalk member reports being told by staff that you'll be able to enter the lounge directly from the Dior and Louis Vuitton stores in that area of the terminal
It hasn't yet been announced when these two amenities will open, and exactly what will be offered. However, we know that these will be paid features, so they won't be complimentary for lounge guests.
For some context on both of these features:
There are several Dior Spas around the globe, mostly in iconic luxury hotels, ranging from Cheval Blanc Paris to Hotel Du Cap-Eden-Roc
The first Louis Vuitton Cafe (known as Le Cafe V) opened in Osaka in late 2022, and it has coffee, sweets, sandwiches, and more; I wouldn't be surprised if this is a modified version of it, given that it's marketed as the "Louis Vuitton Lounge"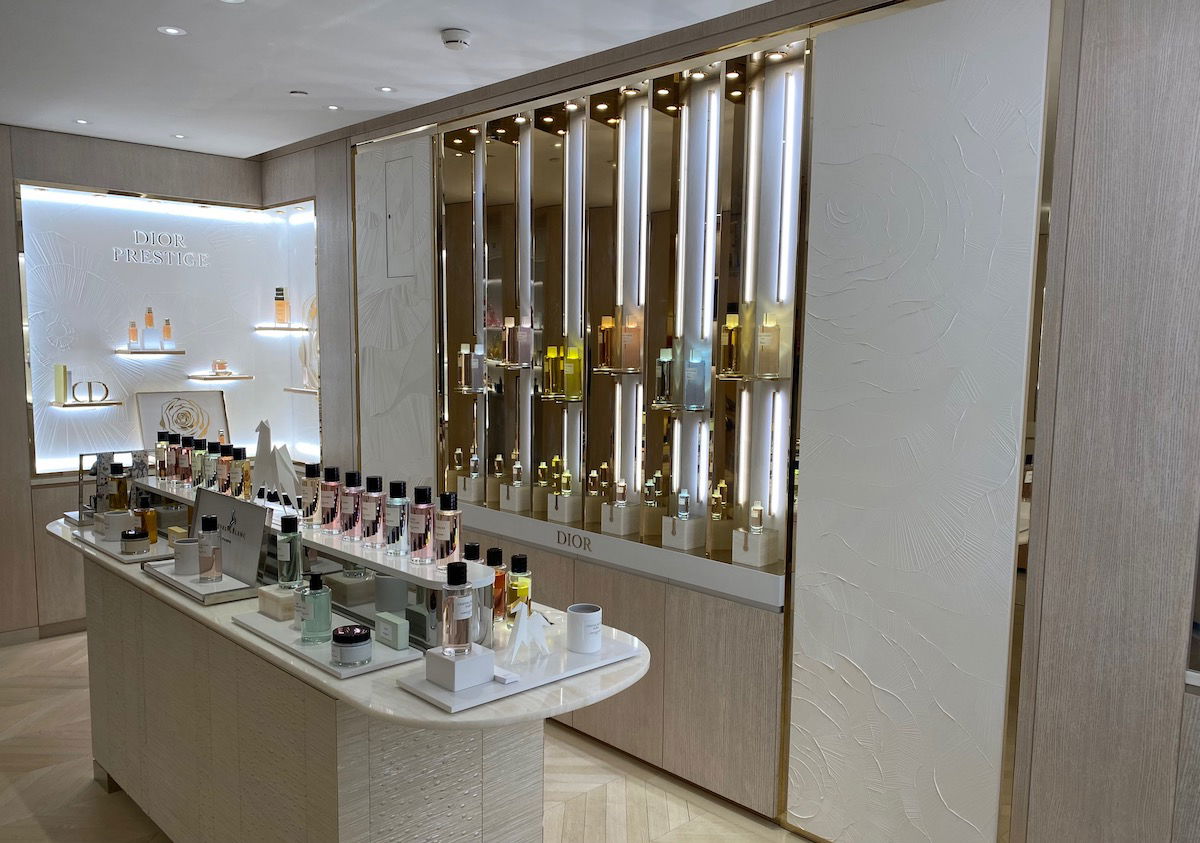 My take on Qatar Airways' unique amenities
It goes without saying that these two amenities won't be for everyone. Most people visit lounges not expecting to spend a dime, while in this case you'll have to shell out cash (or maybe even Avios) for these experiences. Furthermore, with Doha Hamad Airport being such an efficient connecting hub, most people just have a one to two hour connection at the airport, and won't have time to enjoy these amenities.
That being said, I think this is kind of brilliant for some segment of the market. Airport duty free is huge business. That's especially true in Qatar, where the same organization owns the airline, the airport, and for that matter, has stakes in many international luxury brands.
The catch is that the most lucrative potential customers for these shops have lounge access, and therefore may be less likely to spend time browsing the terminal. By bringing high-end luxury brands into the lounge, there's a lot more opportunity to market to those people. I'm curious to learn to what extent retail is integrated into all of this, as I imagine there will be some cross-selling opportunities.
So while this probably won't be of interest to most avgeeks, it's cool to see Qatar Airways trying something new.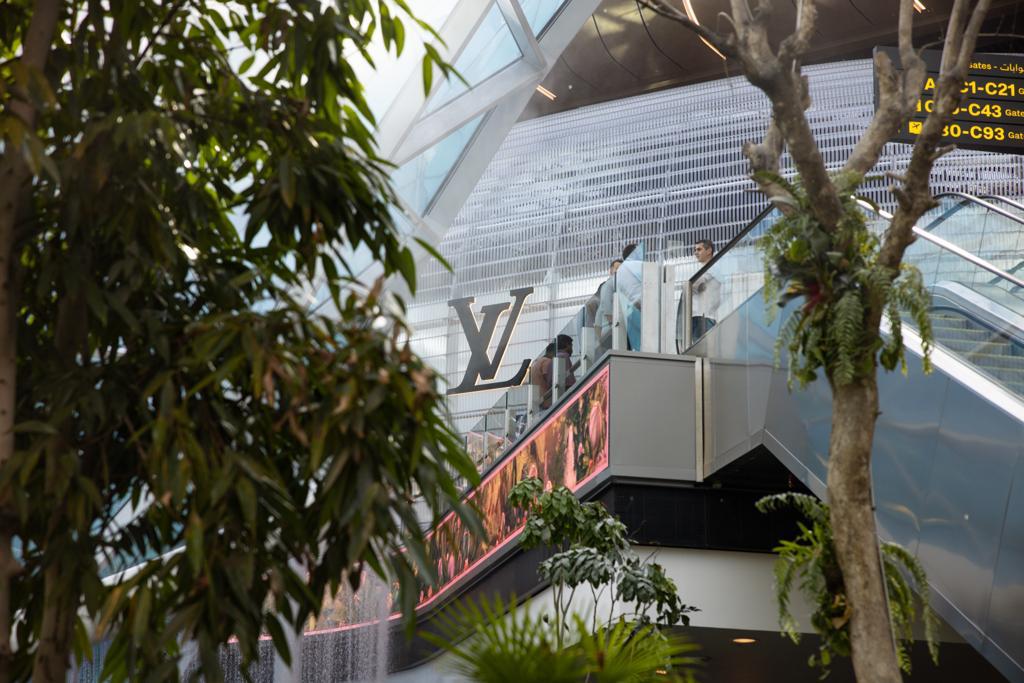 Bottom line
Qatar Airways opened a spectacular new Al Mourjan Lounge at The Garden. Not only does the lounge look beautiful, but it also contains two unique partnerships, which we've never seen before. Specifically, the lounge will have a Dior Spa and a Louis Vuitton Cafe. It remains to be seen when these two products will open, and I'm curious to learn more details.
What do you make of Qatar Airways' collaboration with Dior and Louis Vuitton?