Park Hyatt's next major Asian city hotel will be opening in a couple of months.
220-room Park Hyatt Jakarta opening summer 2022
The Park Hyatt Jakarta is now accepting reservations for stays as of August 15, 2022. If nothing else, I think this is noteworthy simply because of how long this hotel has been under construction — the initial plan was for it to open in 2017, so it's only about five years behind schedule.
The Park Hyatt Jakarta will feature 220 guest rooms, including 36 suites. Rooms here are very generously sized — standard rooms are over 600 square feet, while standard suites are over 935 square feet. The hotel takes up the top 17 floors of the 37 floor MNC Land Tower, so it'll be in a mixed-use building.
The Park Hyatt Jakarta will have five food & beverage outlets, including an all-day Italian and Indonesian restaurant on the 22nd floor, a lobby lounge on the 23rd floor, a bar on the 23rd floor, a modern Japanese restaurant on the 37th floor, and a bar with outdoor space on the 37th floor. On top of that, the hotel will have an outdoor pool, a 24-hour fitness center, and a spa.
Below are some renderings of the new Park Hyatt Jakarta.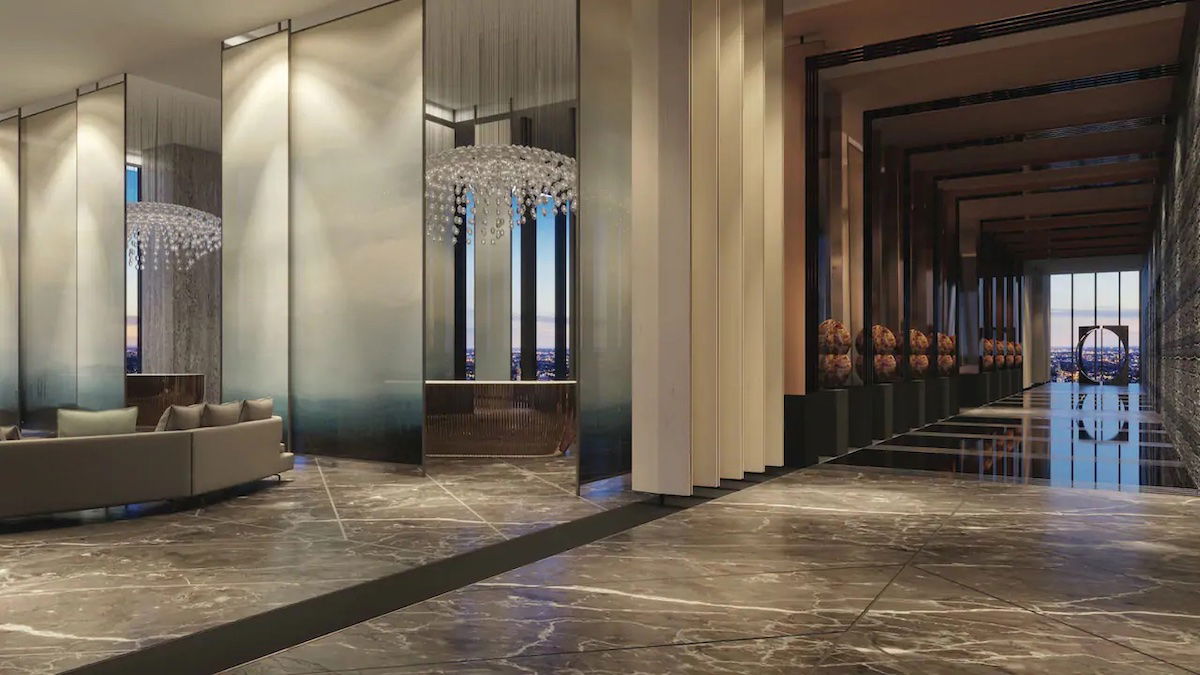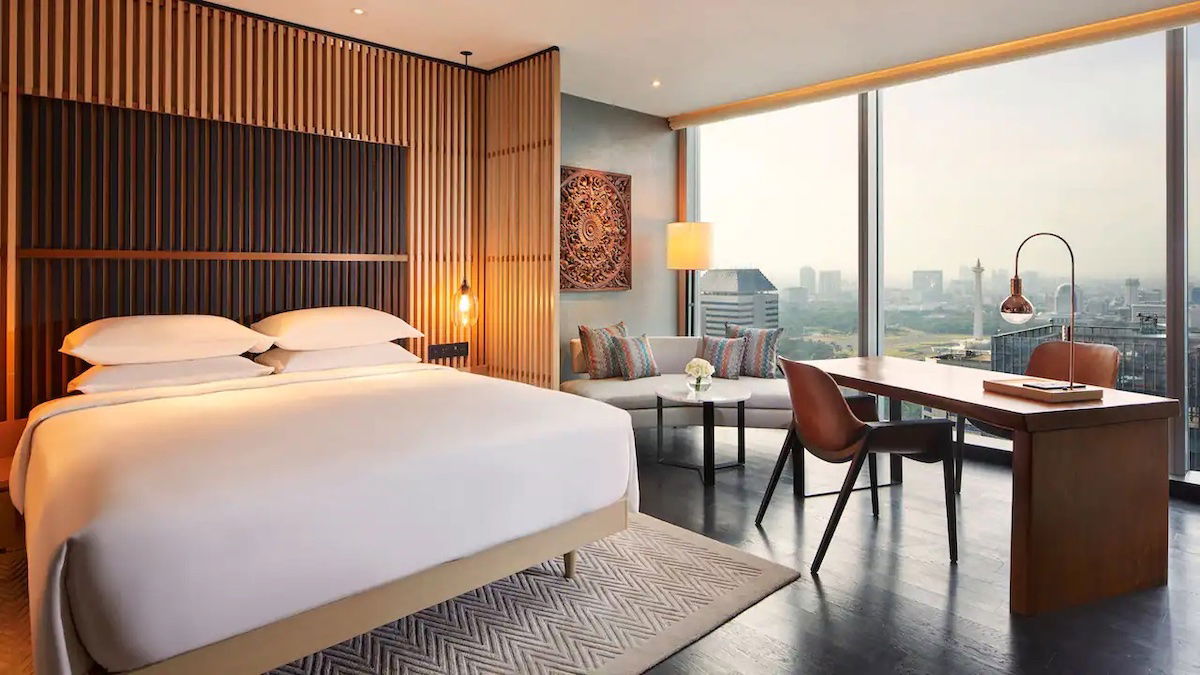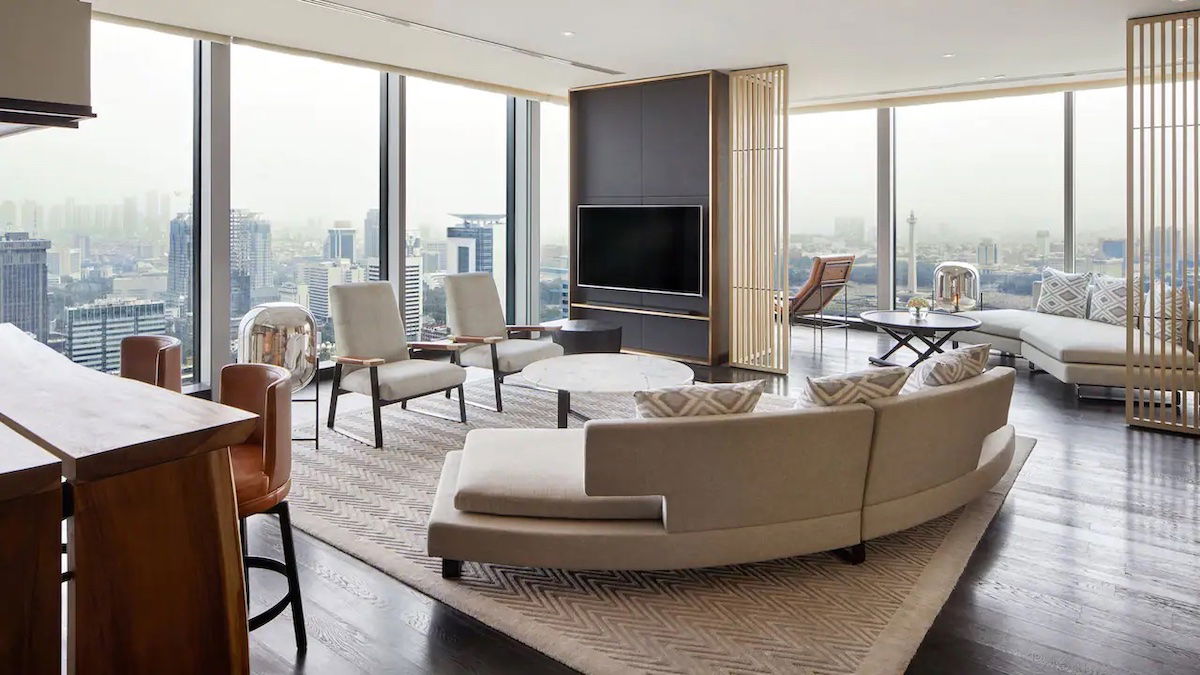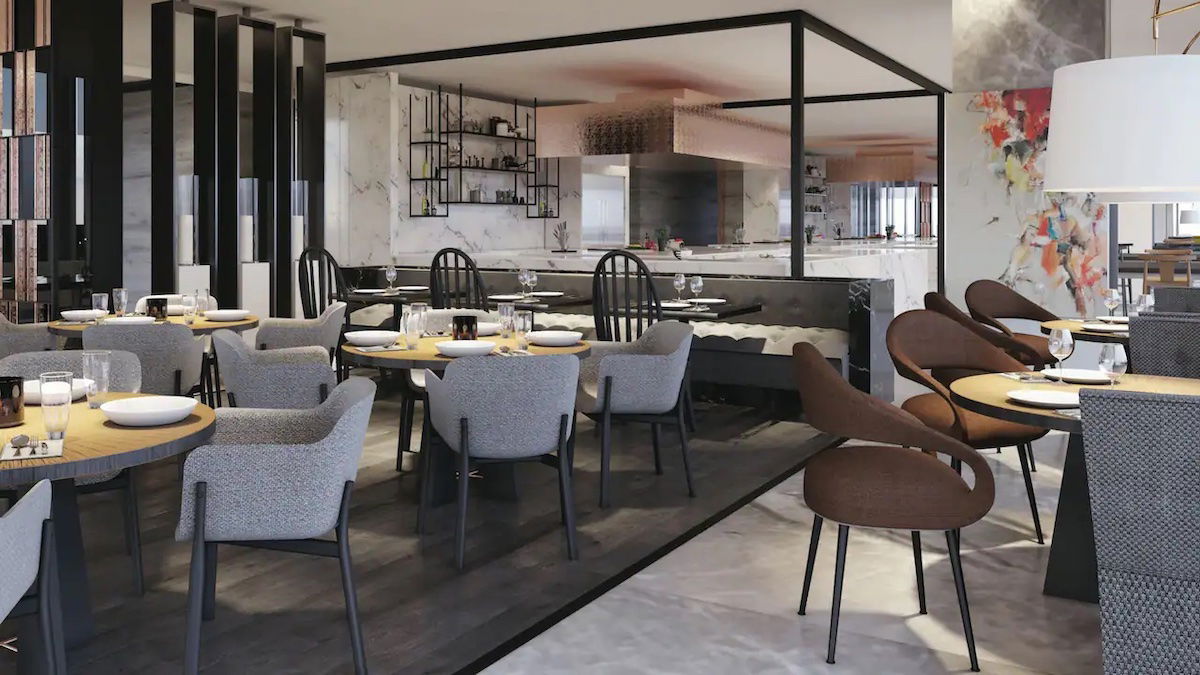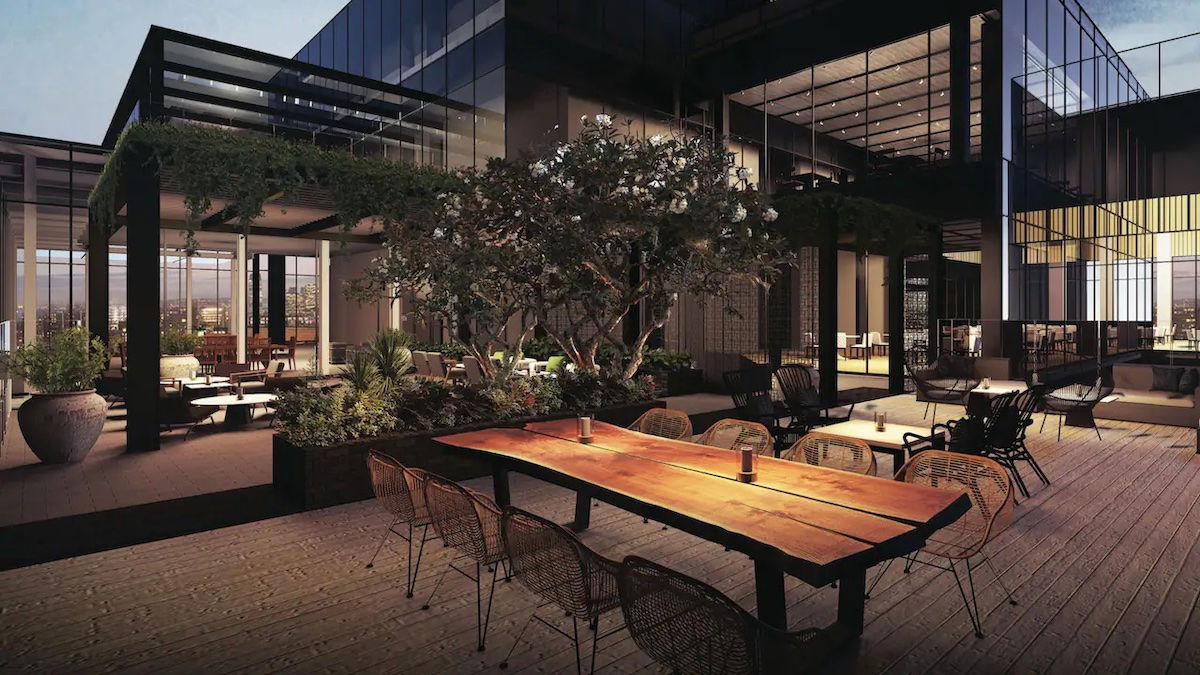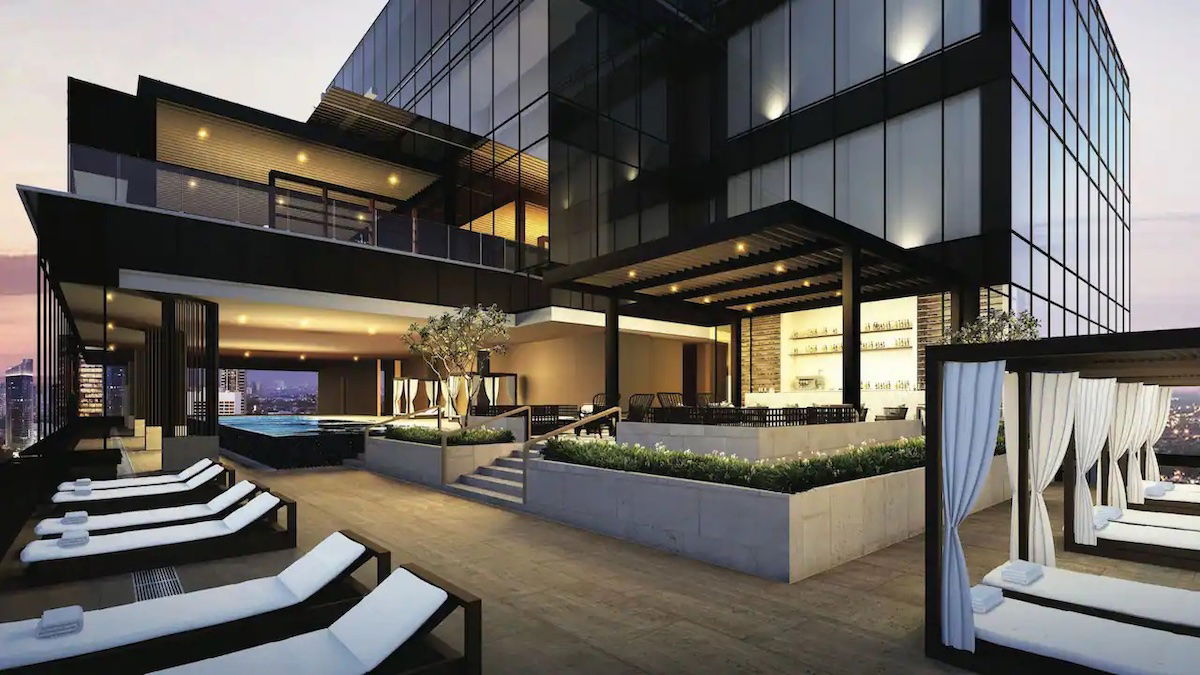 Park Hyatt Jakarta rates & points requirements
Jakarta is a fantastic luxury hotel market, in terms of the quality of hotels that you can get for the price (much like Bangkok and Kuala Lumpur). For example, even the Four Seasons Jakarta charges just ~$200 per night.
The Park Hyatt Jakarta will be a Category 4 World of Hyatt property, making this among the lowest category Park Hyatt properties in the world. This means a free night redemption will cost you the following number of points:
12,000-18,000 points per night for a standard room
18,000-24,000 points per night for a standard suite
21,000-27,000 points per night for a premium suite
Best of all, since this is a Category 4 property, you'll be able to redeem a Category 1-4 World of Hyatt free night certificate here.
As far as paid rates go, they seem to start at somewhere around $200 per night, which is roughly what I'd expect, given the competition. While the hotel doesn't participate yet, eventually it should be bookable through the Hyatt Privé program, which offers extra perks like room upgrades, complimentary breakfast, and a hotel credit.
Of course World of Hyatt Globalist members can look forward to the typical elite perks, including the ability to use suite upgrade awards here.
Bottom line
After a significant delay, the Park Hyatt Jakarta will be opening as of August 2022. The 220-room hotel will be a great option for World of Hyatt loyalists traveling to Indonesia's capital. I hope to check out this hotel at some point down the road.
Anyone looking forward to staying at the Park Hyatt Jakarta?