Northern Pacific Airways, the United States' strangest airline startup, has a new idea for launching operations. While the company's long-term plan is to launch transpacific flights out of Anchorage, the airline might now commence operations out of Saipan instead. Hmmm…
The basics of Northern Pacific Airways
For some background, plans for Northern Pacific Airways were first revealed in mid-2021. Here are some key details about the company:
The people behind this airline are the same people behind Ravn, a regional airline in Alaska
Northern Pacific plans to use Anchorage as a hub to connect various points in the United States with various points in Asia; think of it like the Pacific equivalent of Icelandair
Northern Pacific plans to use Boeing 757s for this service, and several have already been acquired; the airline has some pretty lofty growth plans, and claims to want 50 planes by 2026
Northern Pacific has been looking for investments from the public, with a completely absurd valuation; for example, in May 2022 the airline let anyone invest with a $280 million valuation, claiming this represented a 20% discount over the company's $350 million valuation
Northern Pacific has been planning to launch operations in 2022, though the timeline keeps slipping
Northern Pacific has been struggling to launch transpacific flights, between Russian airspace issues, plus issues with getting ETOPS certification for its planes; recently the airline pivoted, and claimed it would start flying to Mexico instead, as that's where the demand is
Personally I find Northern Pacific's business model to be very odd. I'm sure the fixed cost structure is great (these 757s were probably acquired for next to nothing), but these planes have high operating costs, and economy airfare between the United States and Asia is already extremely low, so I'm not sure where the margins are for Northern Pacific, or where the demand is supposed to come from.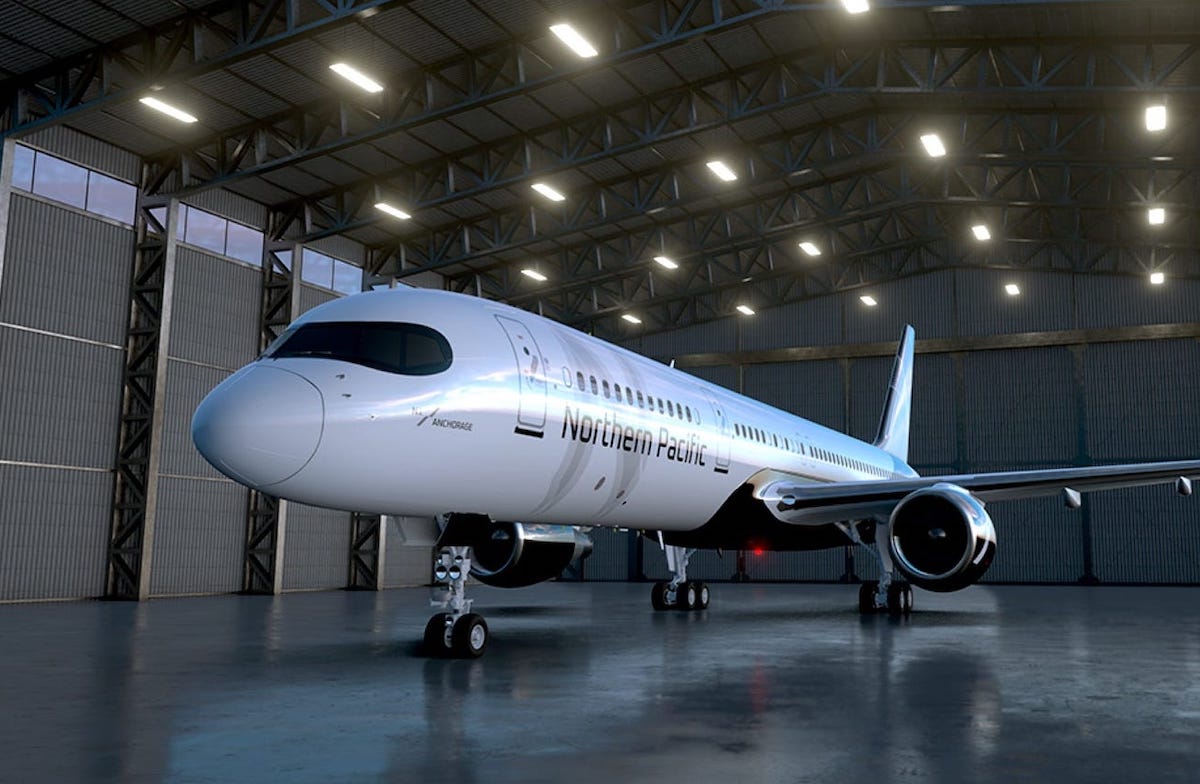 Northern Pacific Airways' plans to operate out of Saipan
Northern Pacific Airways seems to realize that its goal of launching Anchorage-based operations anytime soon isn't realistic, so the airline is now taking a 757 on a bit of a tour, in hopes of figuring out lucrative flying opportunities.
Well, last week a Northern Pacific Boeing 757 flew to Saipan, in the Northern Mariana Islands (SPN). This wasn't just a random stop, but rather there's a plan here — the intent is that Northern Pacific could use a Boeing 757 to launch flights from Saipan to destinations like Australia, Japan, and Korea. The plan would be to first launch 5x weekly flights to Brisbane and Sydney, and then expand to other markets.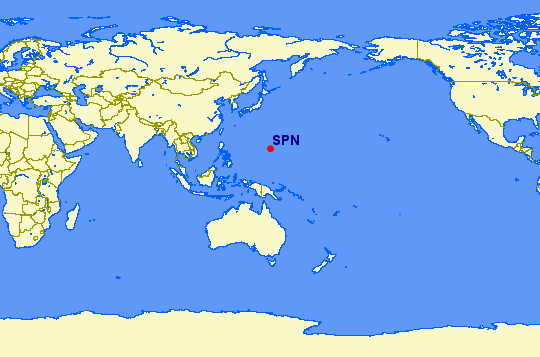 For what it's worth, Saipan International Airport currently has pretty limited air service. Seoul and Guam are the two biggest markets already served from the airport, though clearly authorities think there's potential for more inbound tourism if there are nonstop flights.
Ralph Torres, the Governor of the Northern Mariana Islands, said the following about this potential partnership:
"Yesterday was a monumental day for the Marianas. We have the Northern Marianas Airway. 757, close to 200 passengers on the plane. Guys, we have a flagship airline. We need to give them 100% support in any and every way. Whether it is tax exemption, CPA, whatever that they can give, I know they are regulated to certain things, but whatever that they can give incentive, we should help these folks."
It would appear that the plan would be for Northern Pacific Airways to partner with Marianas Southern Airways. Northern Pacific Airways would operate the flights, while Marianas Southern Airways would presumably largely market the flights. This service could launch as soon as 2023.
There's one major issue — Northern Pacific Airways still doesn't have ETOPS certification, and that's a must for any flights out of Saipan. The airline hasn't really pursued that aggressively, so that seems like a pretty basic hurdle that needs to be overcome.
Northern Pacific Airways emphasizes it wants a controlling stake in the operation, though, and the company is willing to commit up to $100 million in resources to making this happen (which, I'm guessing the company is taking some liberties with the definition of "resources").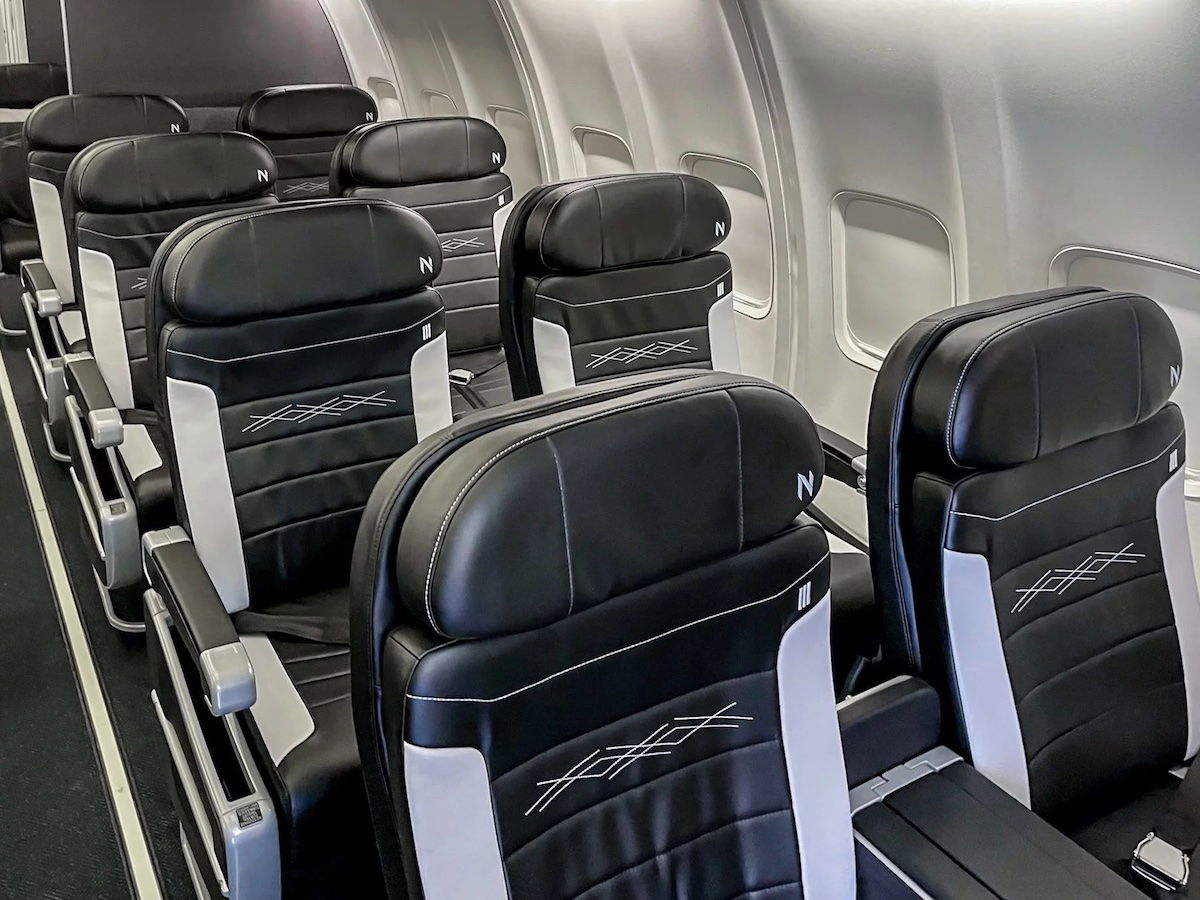 Bottom line
My goodness, Northern Pacific Airways is an unusual airline. Generally speaking, airline startups identify a gap in the market, and then plan their fleet and business around that. Northern Pacific did the opposite — the company acquired cheap Boeing 757s, but seemingly doesn't really know what to do with them.
Northern Pacific was supposed to launch flights from Anchorage across the Pacific, though that's on hold now. Then the airline was going to launch flights from Mexico. Now Northern Pacific might set up operations in Saipan. I don't understand Northern Pacific's lack of focus on getting ETOPS certification for planes, because without that, a lot of missions are much tougher than they need to be.
Frankly at this point it seems to me like Northern Pacific might just be best off trying to be a wet lease operator for other airlines, to fill in gaps in demand. That's a pretty stable business model, compared to what Northern Pacific is considering.
What do you make of Northern Pacific Airways' Saipan plans?