As an avgeek, I love when small airlines take delivery of big planes. If you ask me, Iraqi Airways taking delivery of its first Boeing 787 is a little more exciting than American Airlines taking delivery of its 60th Boeing 787.
Along those lines, I wanted to provide an exciting update about the newest Boeing 787 customer. For quite some time, we've known that MIAT Mongolian plans to acquire Boeing 787s. The airline has now taken delivery of its first of two of these jets!
MIAT Mongolian takes delivery of Boeing 787
MIAT Mongolian has just welcomed its first Boeing 787 Dreamliner to the fleet. In May 2023, the airline entered into a long-term lease agreement with AerCap for operating two Boeing 787-9s, and just three months later, the first of those touched down in Mongolia.
The plane has the registration code EI-MGL, and it just flew from Haikou, China (HAK), to Ulaanbaatar, Mongolia (UBN).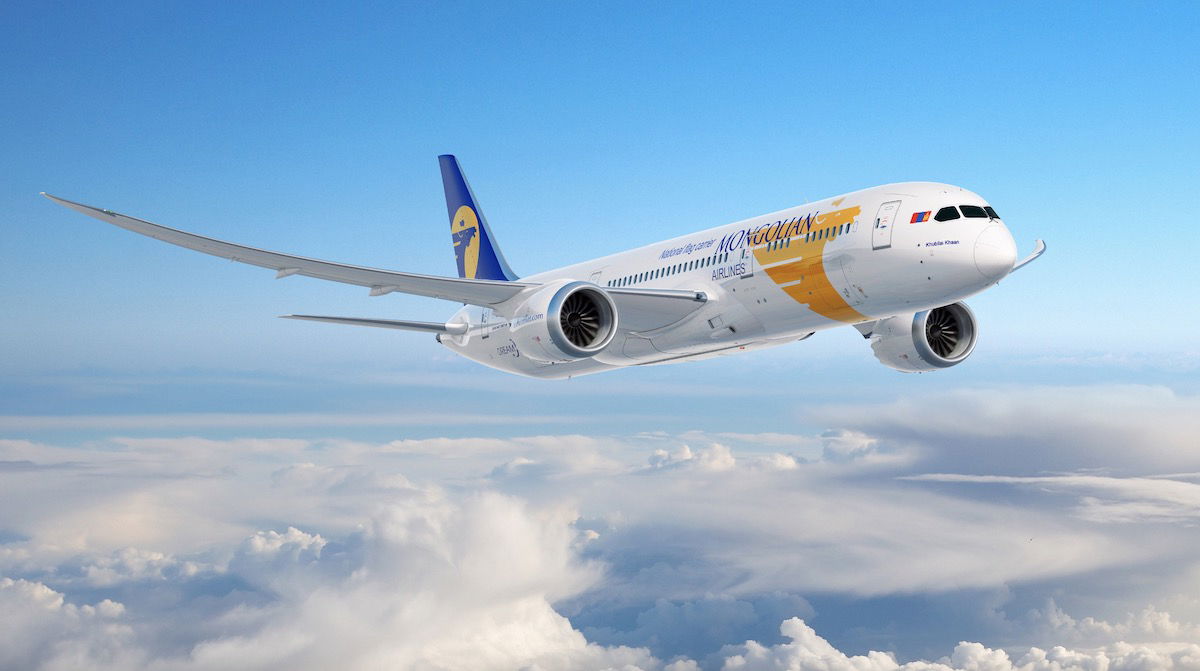 While the first aircraft has just joined MIAT Mongolian's fleet, the second plane is expected to be delivered in the first quarter of 2024. The Boeing 787-9 features 292 seats, including 30 business class seats, 262 economy class seats (36 of which feature extra legroom).
These Boeing 787-9s are both used. They used to operate for China's Suparna Airlines, part of struggling Hainan Group. The airline had exactly two Boeing 787-9s, but they've stopped flying, and will now join MIAT Mongolian's fleet. The first aircraft was delivered to Suparna Airlines in July 2019, so it's roughly four years old.
You can expect business class to be in a 1-2-1 reverse herringbone configuration, with fully flat beds. This is a massive upgrade over the carrier's current Boeing 767 business class product.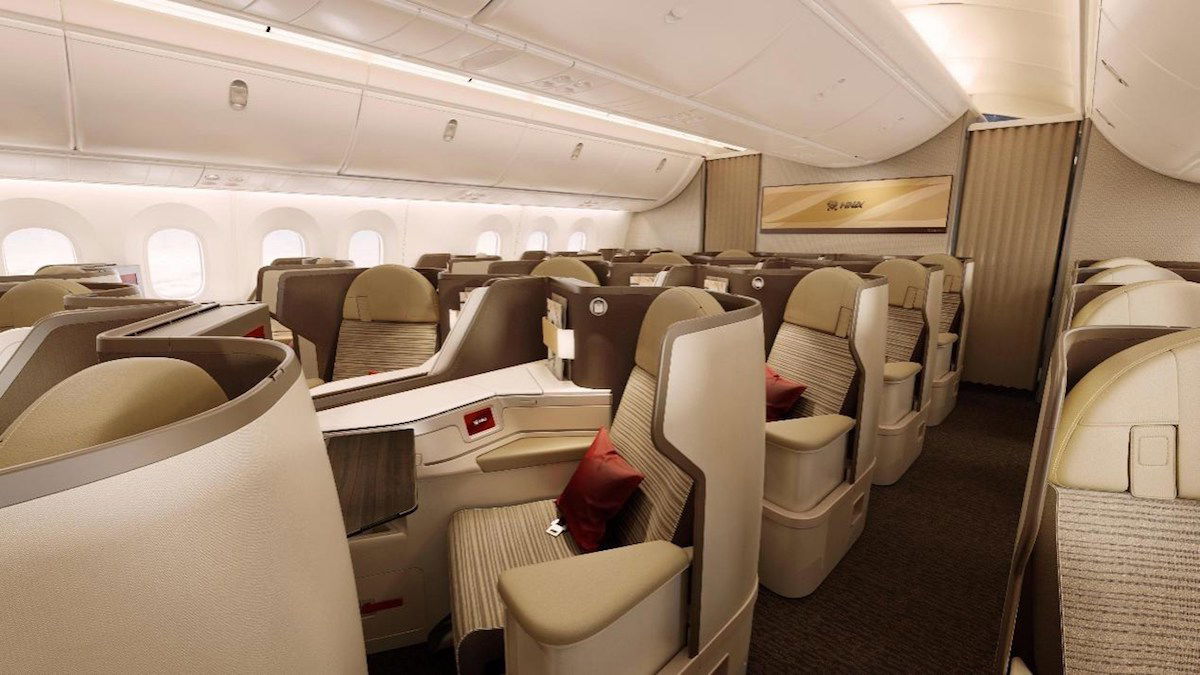 MIAT Mongolian is hoping to use these planes to expand after the COVID-19 pandemic. MIAT Mongolian intends to operate the Boeing 787s from its hub in Ulaanbaatar (UBN) to Frankfurt (FRA), Istanbul (IST), and Seoul Incheon (ICN), before eventually adding service to the United States.
For context, MIAT Mongolian previously had a fleet of five aircraft, including one Boeing 767-300ER, three Boeing 737-800s, and one Boeing 737 MAX 8. The 767 was MIAT Mongolian's only long haul aircraft, and you can read my review of this business class product between Ulaanbaatar and Frankfurt.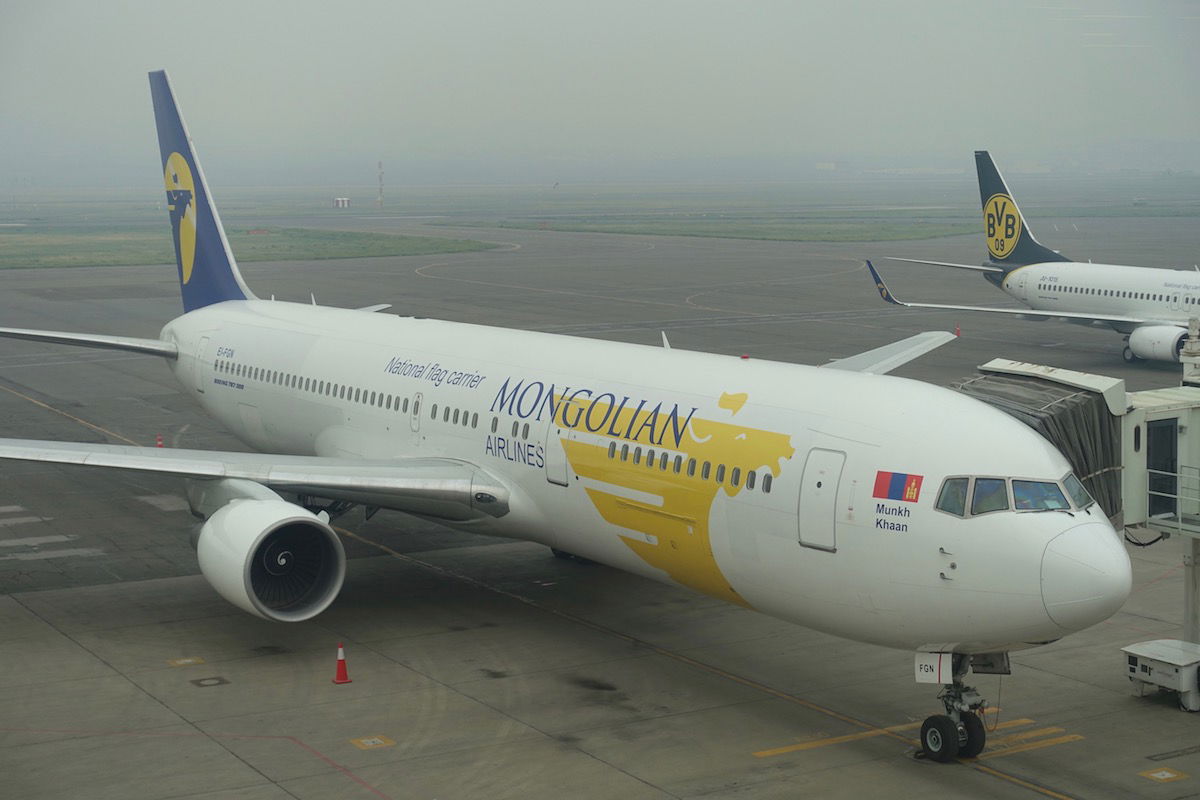 The plane has angled business class seats in a 2-1-2 configuration, which is quite an unusual configuration nowadays.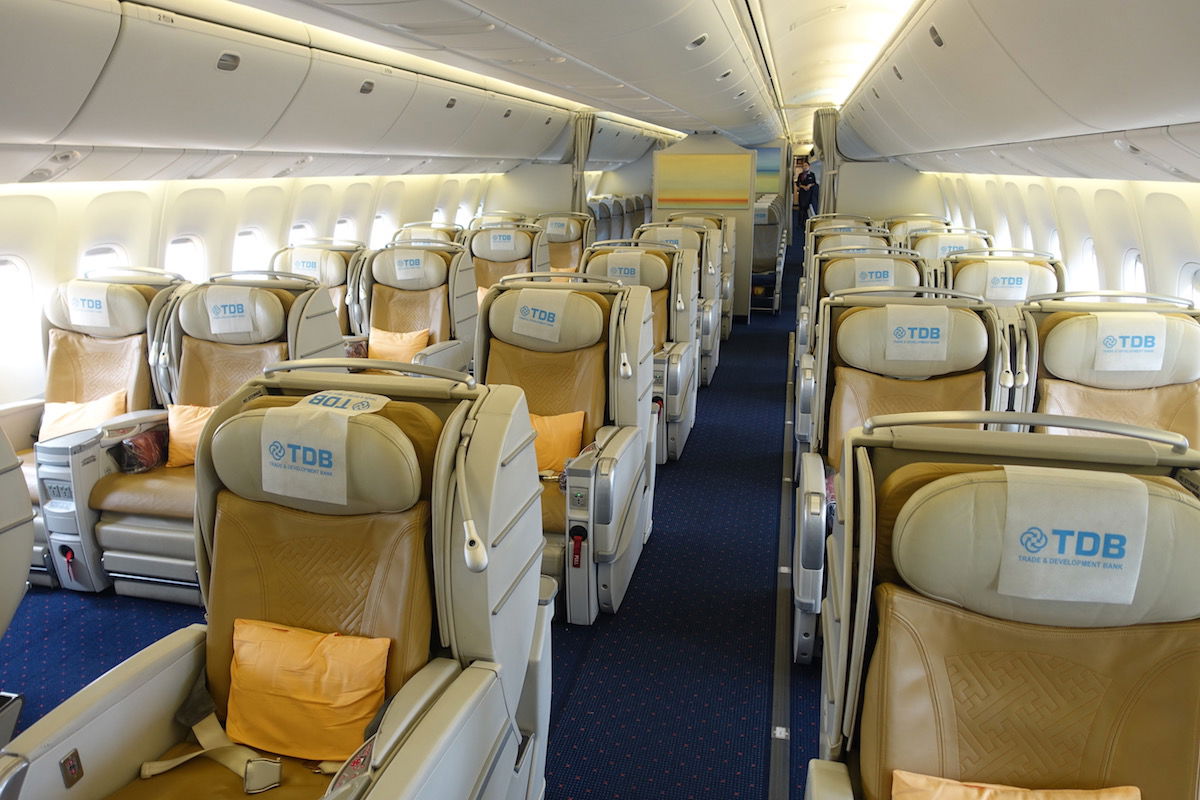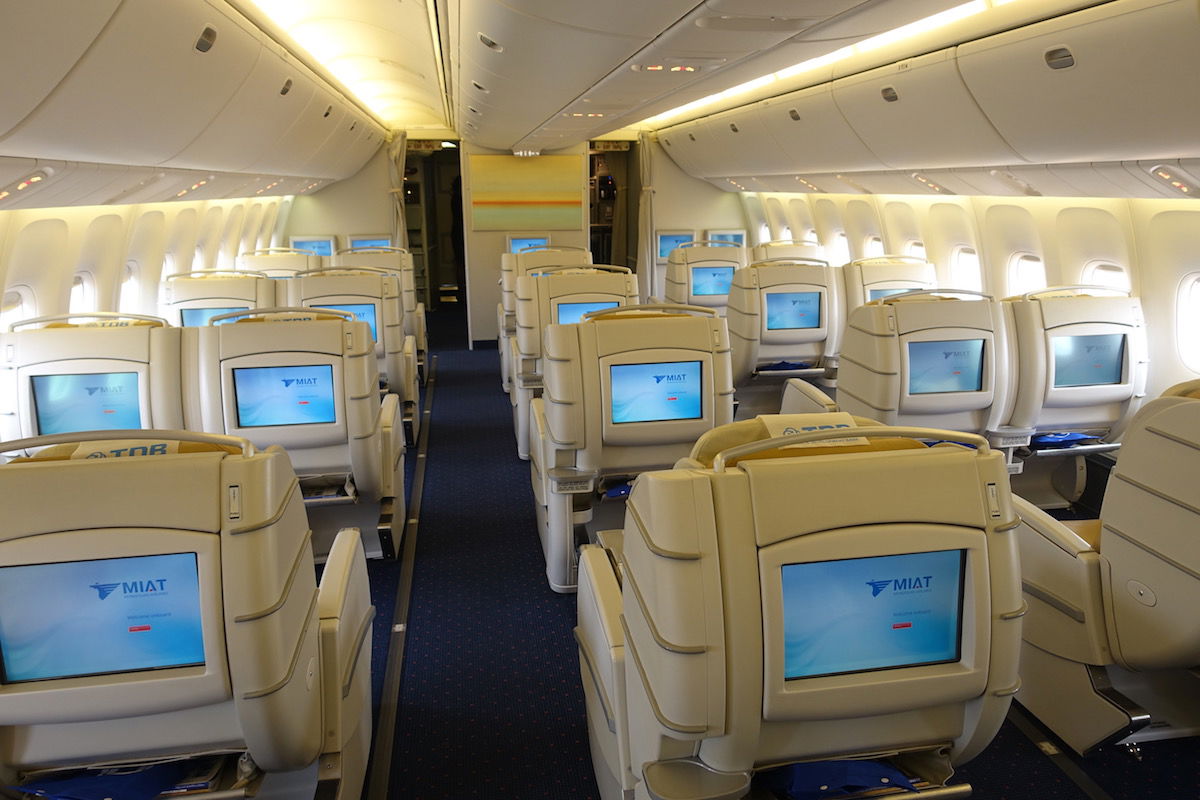 Why MIAT Mongolian's first Boeing 787 order was canceled
As you can see, MIAT Mongolian ordered the above two Boeing 787s from AerCap in May 2023. Yet in 2019, MIAT Mongolian and Air Lease Corporation had entered into a long-term lease agreement for Boeing 787s.
At the time, the first plane was scheduled to be delivered in the spring of 2021, though between the pandemic and Boeing 787 production issues, that timeline has been pushed back considerably. Interestingly up until recently, there was a Boeing 787 that was fully painted in the MIAT Mongolian livery for over a year, performing test flights.
That jet was repainted in the Riyadh Air livery. Yes, that Boeing 787 that Riyadh Air was showing off at the Paris Air Show is actually the plane that was supposed to be delivered to MIAT Mongolian. Now, that 787 will never join Riyadh Air's fleet, but rather the airline just wanted to be able to show off a plane in its own livery, representing the aircraft that the airline will have in the future.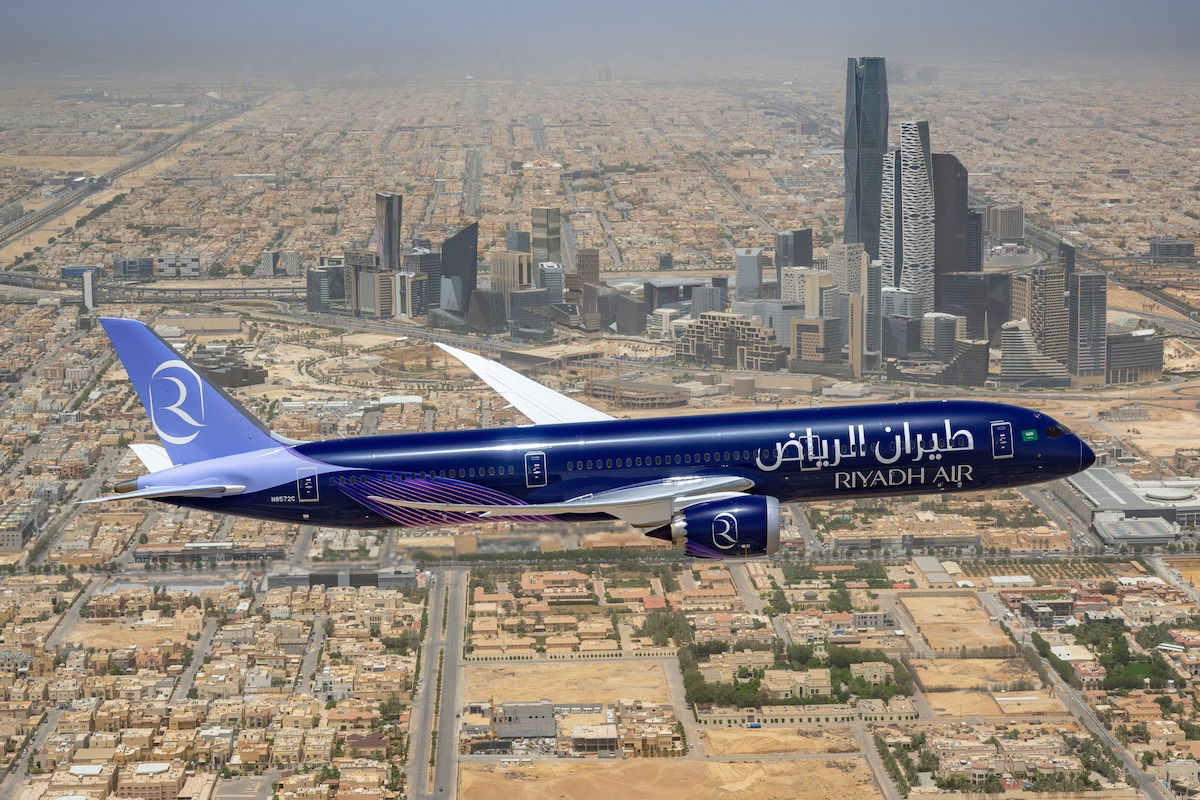 So, what exactly happened here? An OMAAT reader recently provided me with some insights on this. As it turns out, the order with Air Lease Corporation had been canceled back in 2022, as MIAT Mongolian was in a position to do that contractually because the delivery was delayed by over a year (due to Boeing's production issues).
The airline was able to get a better deal from AerCap by picking up used jets. That's a smart decision on MIAT Mongolian's part!
MIAT Mongolian wants to fly to the United States
MIAT Mongolian has ambitious plans for its Boeing 787s, as the airline intends to use the Dreamliner to fly nonstop to the United States. MIAT Mongolian has already filed with the US Department of Transportation, requesting permission to fly between Ulaanbaatar (UBN) and San Francisco (SFO), which is a 5,818-mile journey.
It's interesting how MIAT Mongolian intends to first fly these planes to Frankfurt, Istanbul, and Seoul Incheon, so I'm curious with what kind of a timeline service to the United States might actually happen.
The airline faces one other major challenge with this kind of service. Currently, Mongolia doesn't have Category 1 status with the US Federal Aviation Administration, which is required for an airline to add service to the United States. This is something that needs to be done on a government level, and it will require some effort on Mongolia's part.
As much as I'd love to see a nonstop flight between Mongolia and the United States, I don't really see how the service could be sustainable in the long-term.
Bottom line
MIAT Mongolian has two Boeing 787-9s on order, which the airline intends to use to grow significantly, including eventually adding service to the United States.
While the airline ordered two Boeing 787s back in 2019, that order ended up getting canceled. The airline is now leasing two Boeing 787s from AerCap, with the first plane having just been delivered, and the second plane expected to be delivered in early 2024. This represents an exciting new chapter for MIAT Mongolian, with hugely updated aircraft interiors.
I'm fascinated to see how this all plays out…
What do you make of MIAT Mongolian's Boeing 787 order?