Boeing has just delivered a Boeing 787 to a new customer, and I'm kind of desperate to fly this plane.
Iraqi Airways has ordered 10 Boeing 787s
Iraq is investing quite a bit of money into modernizing the fleet of its national carrier, Iraqi Airways. The airline has had 10 Boeing 787 on order for around a decade now, including nine 787-8s and one 787-9. The first aircraft has just been delivered to the airline.
The aircraft with the registration code YI-ATC has just been handed over, flying the roughly 13 hour flight from Charleston (CHS) to Baghdad (BGW). The airline used the callsign IAW7878 for the flight, with the numbers presumably representing that this is a 787-8 delivery. Very cool!
Iraqi Airways' Boeing 787-8s feature 266 seats, including 24 business class seats and 242 economy class seats. Business class consists of reverse herringbone seats, in a 1-2-1 configuration.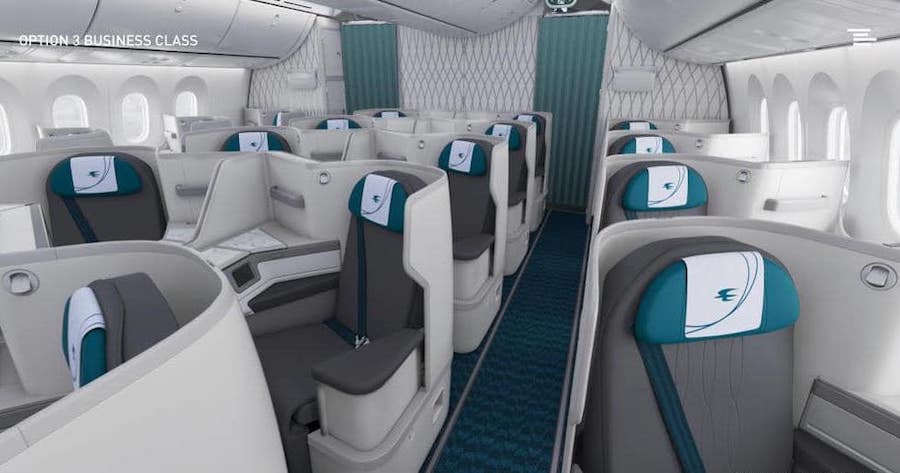 Meanwhile economy is in a pretty standard 3-3-3 configuration.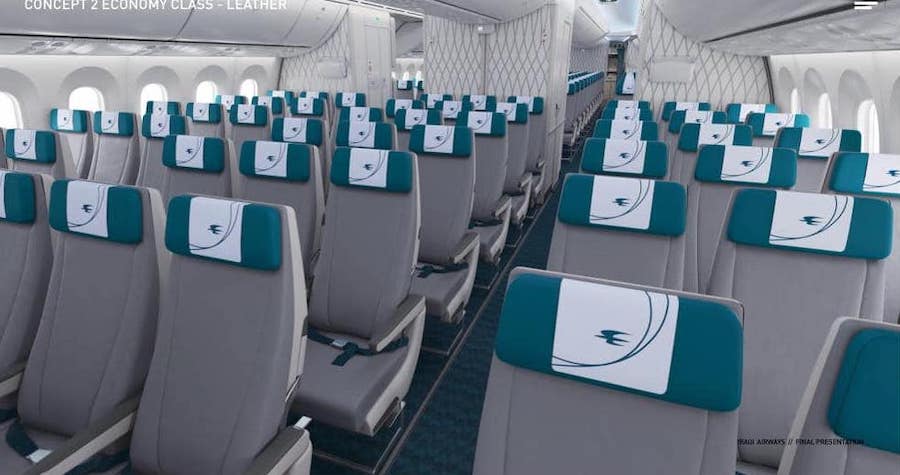 Iraqi Airways' impressive fleet modernization
It's pretty amazing to see how much money Iraq is investing into its airline. In addition to ordering 10 Boeing 787s:
The airline has also ordered five Airbus A220-300s, four of which have already been delivered
The airline has ordered 17 Boeing 737 MAXs (including the MAX 8 and MAX 10), with four of the 737 MAX 8s having already been delivered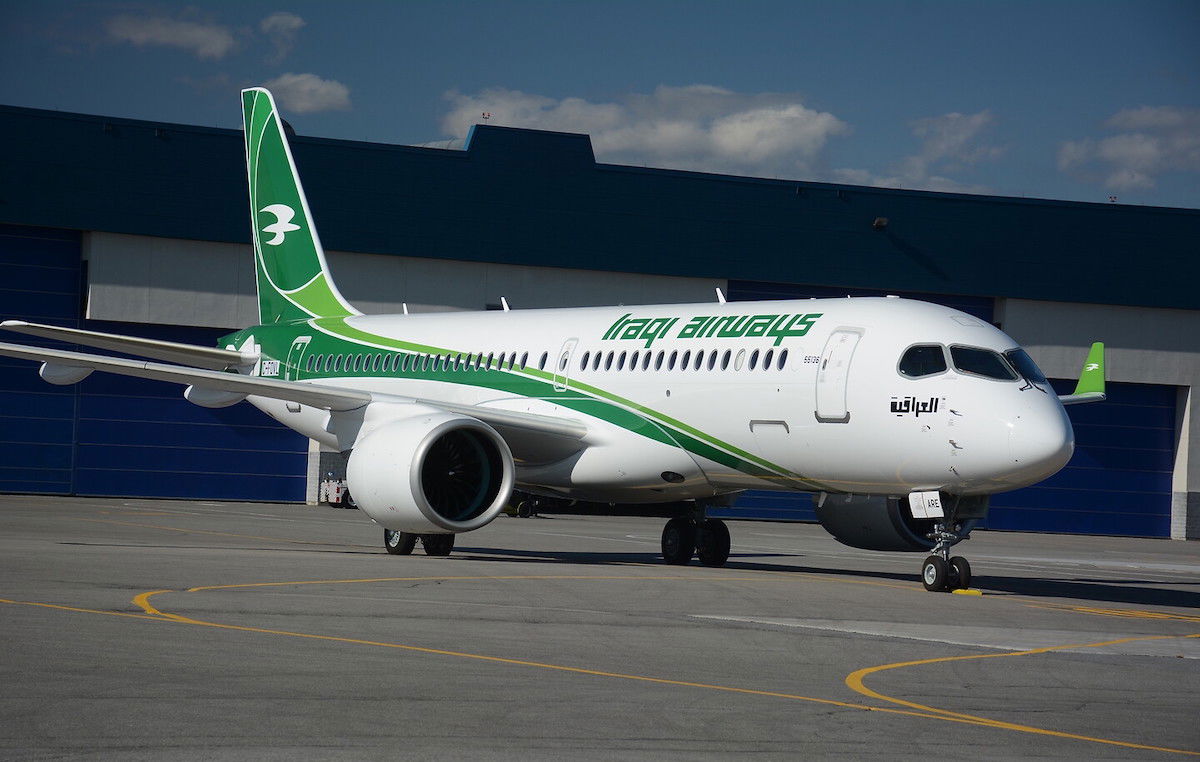 Beyond those newly delivered aircraft, Iraqi Airways' fleet otherwise consists of:
Three Airbus A320s
Two Airbus A321s
One Airbus A330-200
13 Boeing 737-800s
One Boeing 777-200LR
Six Bombardier CRJ-900s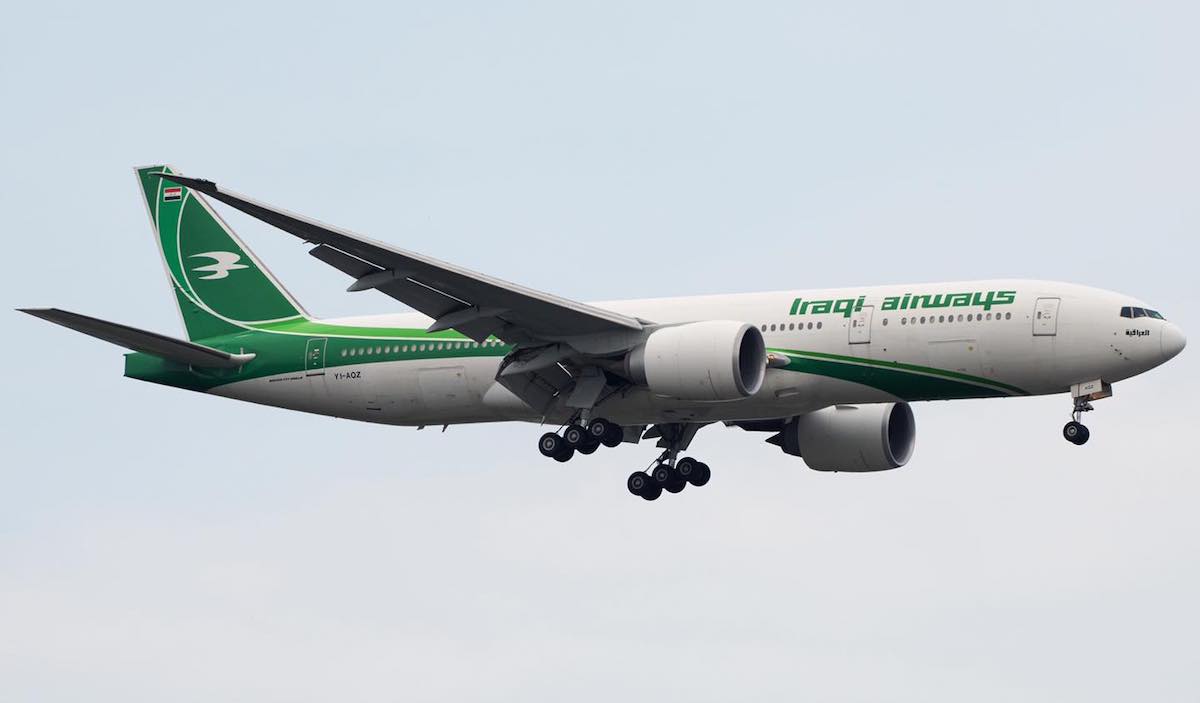 Iraqi Airways also has two Boeing 747-400s, though those planes haven't flown in the past year. They have fascinating interiors, as one of those planes used to fly for Japan Airlines, while the other used to fly for Malaysia Airlines.
What's interesting is that with the exception of the 747s, most of these planes were purchased new. That's in contrast to neighbor Iran, which is known for having to buy very outdated planes, given the embargoes in place from Airbus and Boeing.
As an avgeek, I'd sure love to eventually fly Iraqi Airways and connect in Baghdad, flying an itinerary that includes both the Boeing 787 and Airbus A220. How cool would that be?! Heck, I'd like to actually visit Erbil, Iraq, so I guess maybe this could all be tied in together.
The major problem for Iraqi Airways is that the airline is banned from much of Europe for the time being over safety concerns. I know the airline is trying to fix that, but any sort of significant expansion seems tough until that's addressed.
Bottom line
Iraqi Airways has just taken delivery of its first Boeing 787. This order was placed a long time ago, so I was curious if this would actually come to fruition. Well, it has indeed, and Iraqi Airways is very nicely refreshing its fleet, with Boeing 787s, Boeing 737 MAXs, and Airbus A220s.
What do you make of Iraqi Airways' Boeing 787s?