In the United States, it's not unusual to see flight attendants with 40+ years seniority at a given airline. However, this has to be some sort of a record for a regional carrier.
Flight attendant retires from regional airline after 42 years
Air Wisconsin is a regional airline that has been around for decades, and which has operated feeder flights on behalf of several major US airlines, most notably American Airlines and United Airlines. Generally speaking, both pilots and flight attendants at regional airlines don't stick around for all that long.
Pilots work at regional airlines to build up experience until they can land a job at their "forever" airline (ideally one of the "big three" US carriers). Meanwhile flight attendants at regional airlines often try to eventually get a job at a major airline, or perhaps change careers, realizing how exhausting it is to be a flight attendant.
That's why a retirement that Air Wisconsin is celebrating is so remarkable. The airline has taken to social media to celebrate flight attendant Carol Brennan, who has been a flight attendant at the airline for 42 years. The airline had a celebration for her at her base of Chicago O'Hare (ORD) to celebrate her retirement.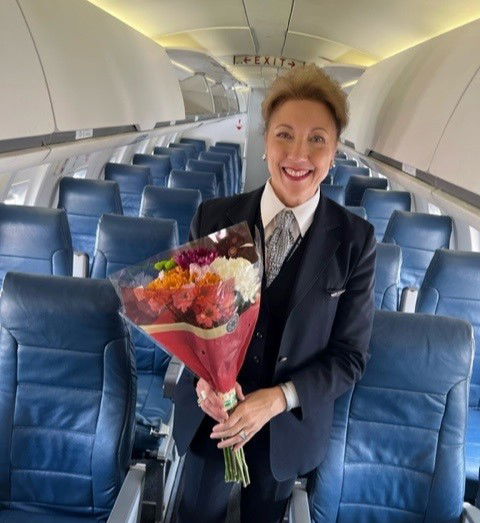 What an incredible career!
If you take a long haul flight on a US airline, it's not unusual to find that most of the crew members have 30+ years seniority, and there might even be some crew members with 50+ years seniority (American has an 86-year-old flight attendant who has been at the airline for over 65 years). At the major airlines, there's a big incentive to stick around for a long time, since scheduling is all seniority based.
So while at first you might be on reserve a lot and operating undesirable domestic trips, when you're senior you can basically bid for whatever you'd like, which is kind of great. Not only does this allow you to visit some fun places, but you can also minimize the number of days you work. Rather than constantly criss-crossing the country, you might just be working a few trips to Singapore per month.
That's what makes it so noteworthy to stick around a regional airline for so long:
For one, Air Wisconsin operates CRJ-200s with just one flight attendant, so Carol spent most of her career working alone in the cabin
Given the number of takeoffs and landings that regional jet flight attendants have on the average day, Carol might just have set some sort of a record in terms of the number of segments flown as a flight attendant, the number of safety demonstrations performed, etc.
Being senior at a regional airline has benefits in terms of being able to pick your days off, but it's not like there are all that many desirable overnight layovers you necessarily want to plan around, or that you can minimize the days you have to work by operating ultra long haul flights
Huge kudos to Carol, because spending 42 years working as a regional jet flight attendant sounds exhausting to me!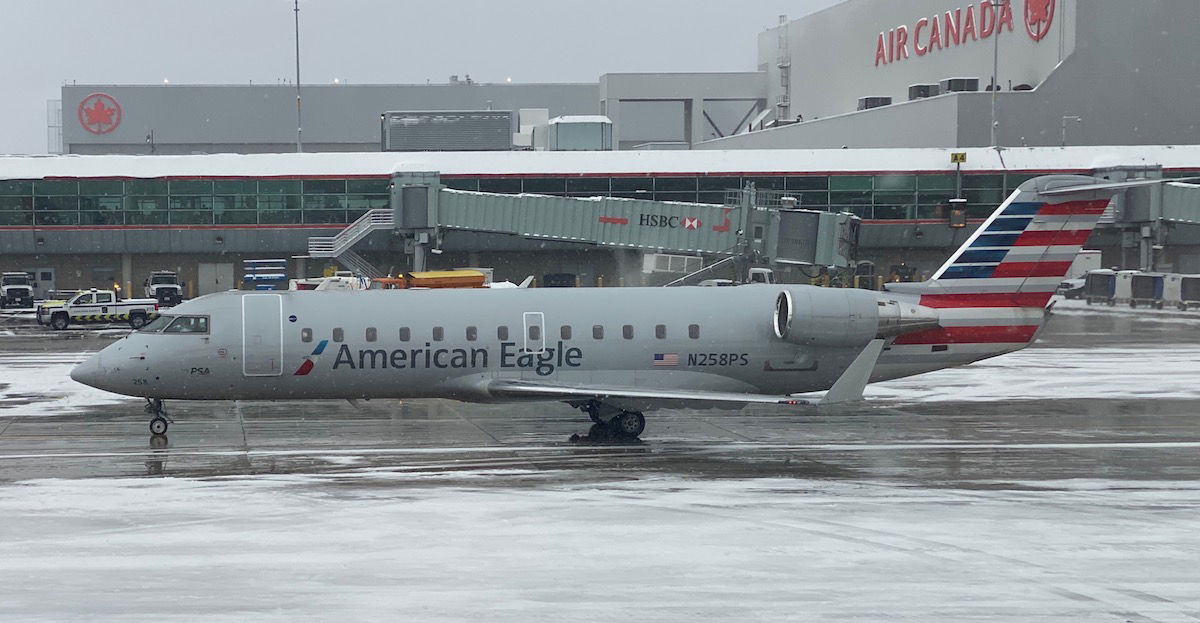 Bottom line
An Air Wisconsin flight attendant is retiring after 42 years at the airline. While we have a lot of very senior flight attendants at US airlines, I had no clue that anyone stuck around at regional airlines for 40+ years. Congratulations to Carol on an amazing career, and a well deserved retirement. I imagine that you have to love what you do to stick around for that long.
Anyone else impressed by this flight attendant spending 42 years at Air Wisconsin?