During the pandemic we've seen hotels largely cut back service to minimize contact and save money. Most limited service hotel brands have historically offered a complimentary hot breakfast for all guests, though during the pandemic that has largely been scaled back. Well, it looks like this will soon be changing at four Marriott brands… hopefully these changes are as good as they sound.
Marriott brands getting free full breakfast back
Marriott has unveiled that it will be rolling out a new complimentary hot breakfast program across four brands:
Residence Inn by Marriott
SpringHill Suites by Marriott
Fairfield by Marriott
TownePlace Suites by Marriott
Starting in October 2021, a limited number of hotels will feature this new breakfast offering. Then over the course of the winter, this will be widely rolled out across nearly 3,000 hotels in the United States.
As Diane Mayer, VP & Global Brand Manager for Classic Select Brands, describes this:
"Breakfast has long been a celebrated experience during a hotel stay – a moment to gather before exploring a destination or a reliable grab-and-go kickstart to the day. Through extensive consumer insights, we recognize that our guests want to wake up to a nutritious and energizing breakfast made with quality ingredients. We are pleased to introduce our new complimentary breakfast that offers mouthwatering, customizable options with an eye towards sustainability."
What kind of breakfast should we expect?
The new complimentary breakfast at these four Marriott brands is described as offering a menu that "caters to consumers' tastes for highly customizable breakfast items." Marriott emphasizes that the new food offerings will feature quality ingredients and customization options.
Potential menu items include the following:
Breakfast sandwiches
Spinach and cheese crustless quiche
Sausage, egg, and cheese on a whole wheat bagel
Jalapeño cheddar baked soufflé
Fresh fruit
Build-your-own breakfast bowls with a base of yogurt, oatmeal, or cereal, and options to layer that with granola, pumpkin seeds, coconut flakes, and more
Customizable hot sandwiches with a variety of toppings and sauces, from relish and salsa to Sriracha and Cholula
Below are some pictures that Marriott has provided of the new breakfast menu items.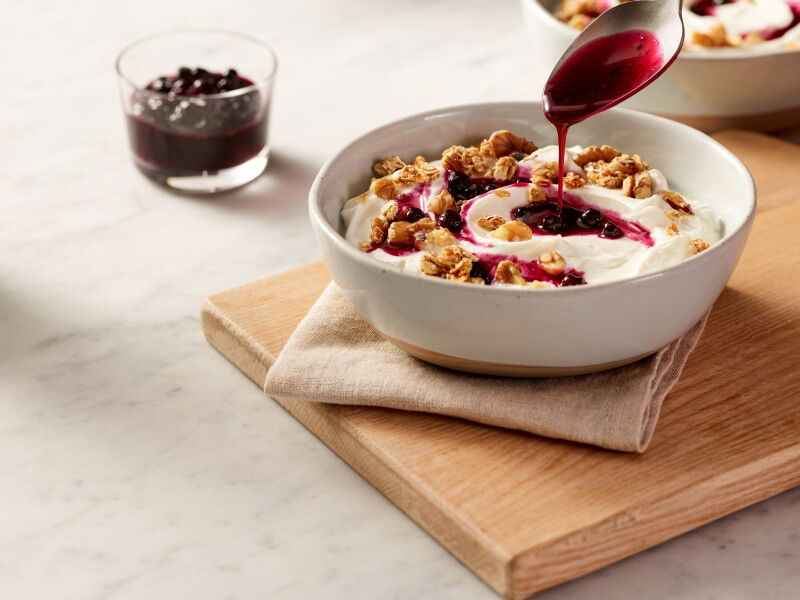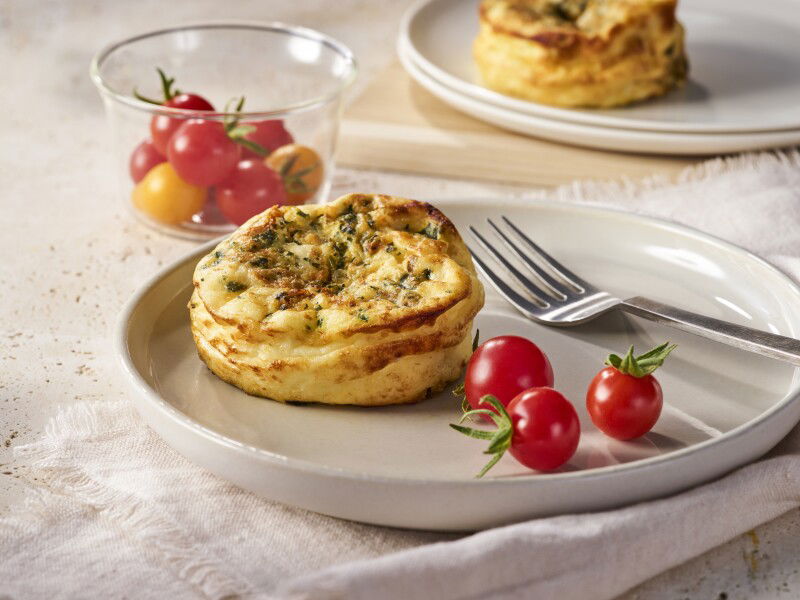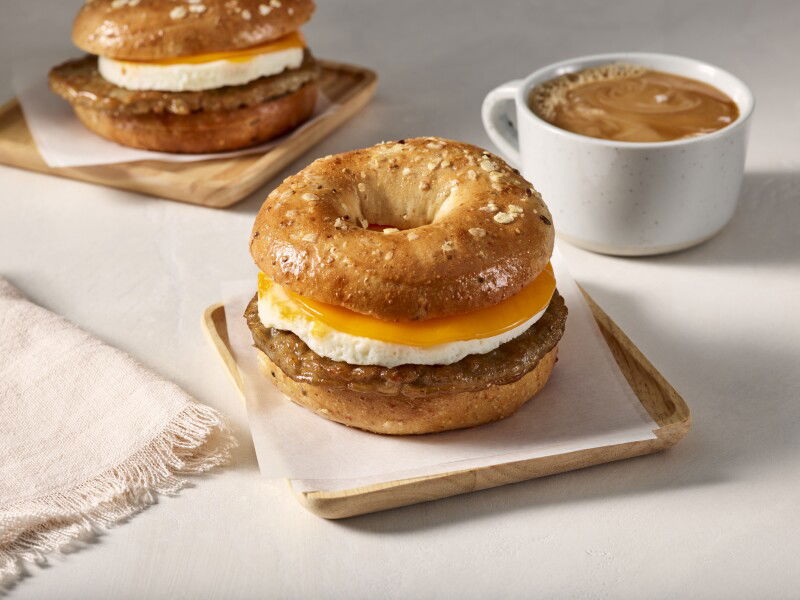 Bottom line
Marriott will be bringing back a full, hot complimentary breakfast buffet at four limited service brands. This will start to be rolled out in October, and in the winter we should see this expanded on a widespread basis at properties throughout the United States.
With hotels increasingly using the pandemic to justify permanent cost cutting, it's nice to see that a full breakfast will once again be returning to these hotels. While I doubt the food will actually look as good as in the above pictures, I'd consider this to be a very positive development.
What do you make of Marriott restoring hot breakfast buffets at four brands?