The hotel industry has a real problem when it comes to pricing transparency. While airlines have to display all-in pricing throughout the booking process, that hasn't historically been the case with hotels.
Many hotels have gotten in the bad habit of "drip pricing," whereby the rate seems low when you start the booking process, only for mandatory fees (like resort and destination fees) to be added later.
We recently learned about a positive update on that front from Marriott, as the hotel group will no longer hide resort fees. It looks to me like that change is now live, so I wanted to take a closer look at how Marriott is now displaying its pricing.
Marriott displaying hotel pricing more transparently
As initially reported by View from the Wing, Marriott is now displaying pricing that includes all mandatory fees through both its website and English language mobile app. While Marriott had until May 15, 2023, to implement this change, this has gone live as of the past day, as far as I can tell. This means that the initial price you see through Marriott booking channels is inclusive of all destination and resort fees, so the only additional cost are taxes and any government fees.
Furthermore, during the booking process, hotels are required to explain exactly what's included with mandatory fees, so there is more transparency surrounding what's included with these fees.
Marriott claims to be "the first hospitality company to change its display, leading the industry on this important issue." However, when Marriott refers to this as an "important issue," keep in mind that the company isn't doing this voluntarily. This is required due to a 2021 settlement with the Attorney General of Pennsylvania, as Marriott was facing lawsuits over its practice of not properly disclosing extra fees.
Just to be clear, hotels can absolutely continue to charge destination and resort fees, but rather this change just requires hotels to be more transparent. However, not as many hotels may feel the need to charge these fees if they have to display these as part of the initial cost shown. There might still be some other benefits to having these fees, like tax benefits, lower commissions for travel agents, and more.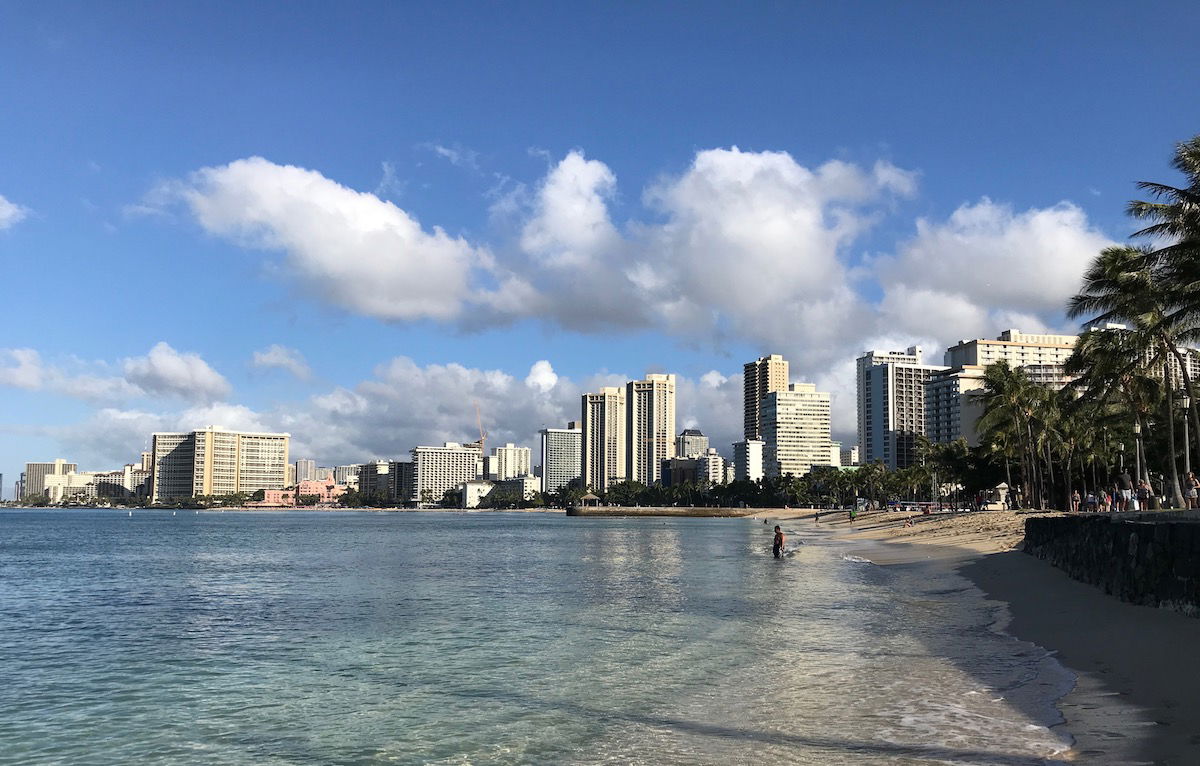 Marriott's more transparent website pricing
Now that the changes are live, what does this look like in practice? When you go to Marriott's website and look up rates for a particular hotel, you'll now see that on the initial search page the cost per night will show any resort fee, if applicable. For example, looking at the Ritz-Carlton Maui, you'll see that it states that the $872 rate "Includes 40 USD Resort Fee."

You can even click on the small "i" next to the resort fee, and then you'll see exactly what it includes. Hey, this is actually super handy!

If you want to instead see the rate displayed inclusive of all mandatory taxes and fees, you can check the "Show rates with taxes and all fees" box at the top, and then you'll get the total cost.

Marriott's more transparent app pricing
The app works similarly to the website, though there are a couple of key differences. First of all, the app defaults to showing the rate inclusive of all taxes and fees.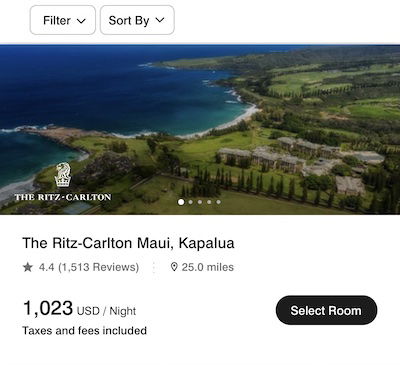 You can change that setting, and instead choose to see rates that don't include taxes and fees, if you'd like.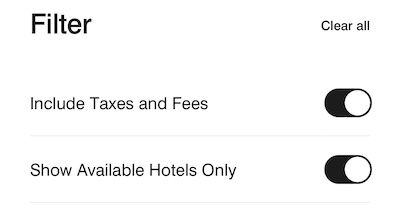 When you choose to search pricing that way, you'll see the cost of the resort fee displayed in exactly the same way during the booking process.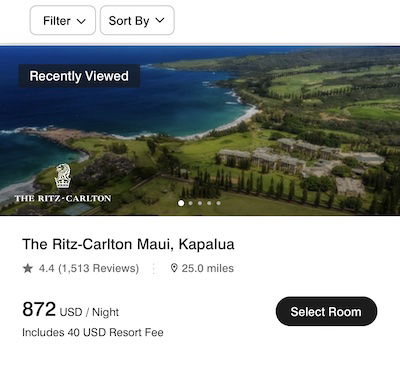 The only thing I'm noticing that's different with the app vs. the website is that I don't see the resort fee inclusions listed just yet. Presumably that will still be updated before the May 15 implementation deadline.
Will the industry follow Marriott's lead?
Marriott is only updating its pricing in this way because it has to, so now the big question is whether other hotel groups will change their practices as well.
President Biden has committed to banning surprise resort and destination fees, requiring hotels to display all-in pricing earlier in the booking process. However, I imagine there's quite a long road to that getting implemented. After all, Marriott's settlement with Pennsylvania dates back over 18 months, but is only being implemented now.
I do think that sooner or later we'll see other major hotel groups follow Marriott's lead here. It's simply the decent thing to do, and the practice of trying to hide fees until the final step of the booking process just seems downright unethical.
I think one interesting consideration here is what this means for online travel agencies. For example, with this change, Marriott has to display pricing inclusive of fees, though third party websites (like online travel agencies) won't.
Major global hotel groups have spent the past several years trying to encourage people to book direct, given the high commissions that online travel agencies get. If online travel agencies can show lower initial prices for Marriott properties, I can see people being fooled by that, and an increasing number of people booking through third parties.
That might actually be the biggest motivation for hotels to eliminate these fees, since it would negate most of the benefits of having these fees to begin with.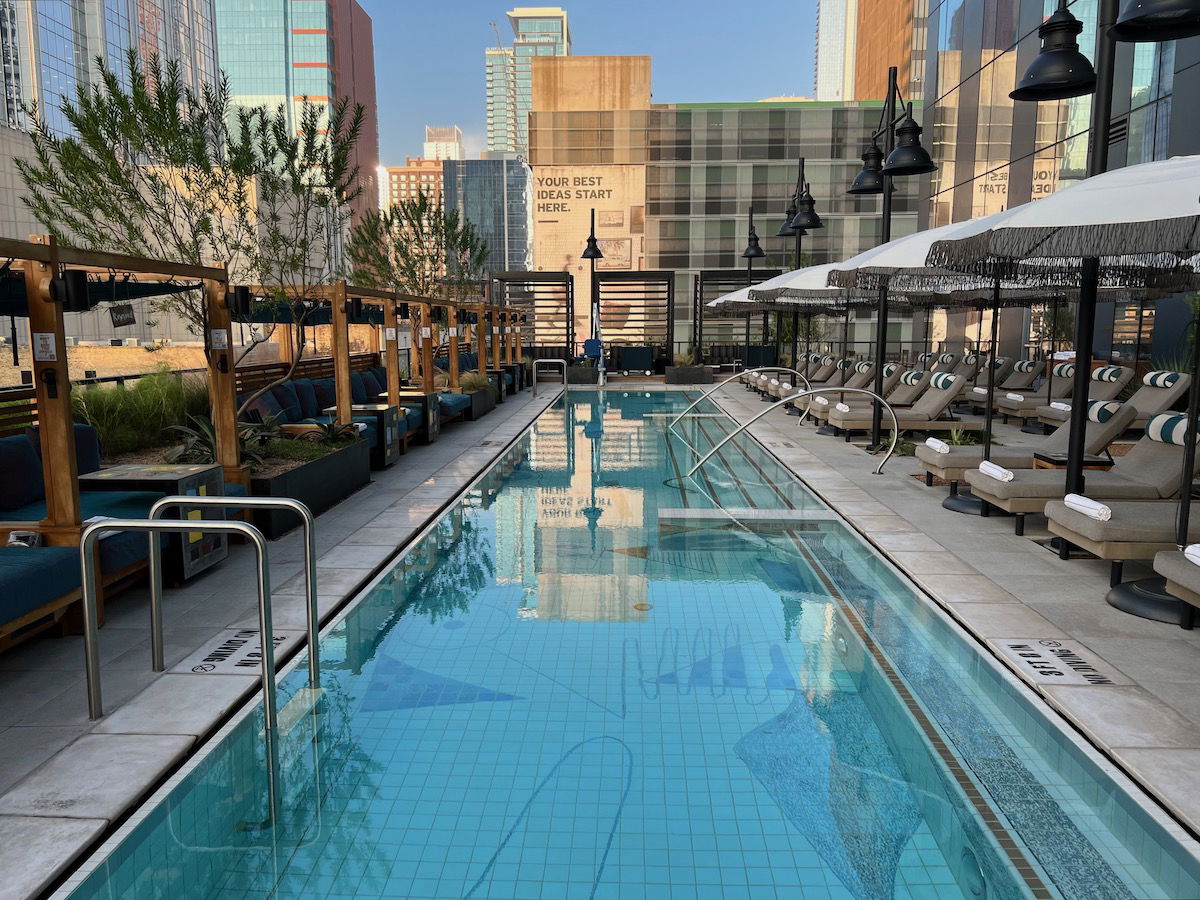 Bottom line
Marriott has started displaying pricing that includes all mandatory fees during the booking process. The first price shown now includes destination and resort fees, and Marriott also clearly discloses what's included with these fees during the booking process. I'm impressed by Marriott's implementation of this, and it's great news for consumers.
While this doesn't spell the end of these mandatory fees (at least not yet), this is a huge step in the right direction when it comes to transparency. With online travel agencies not having to include these fees when marketing Marriott properties, I wouldn't be surprised if this leads to more people booking through third parties, and maybe that will be what kills these fees in the end.
Here's to hoping that other hotel brands follow Marriott's lead, whether voluntarily or involuntarily.
What do you make of Marriott's new, more transaparent pricing?