The hotel industry has a real problem when it comes to pricing transparency. While airlines have to display all-in pricing throughout the booking process, that hasn't historically been the case with hotels. Many hotels have gotten in the bad habit of "drip pricing," whereby the rate seems low when you start the booking process, only for mandatory fees (like resort and destination fees) to be added later.
Fortunately the major hotel groups have been facing government scrutiny over this, and we're seeing some positive changes. Several months back, Marriott started displaying pricing inclusive of all mandatory fees from the start of the booking process, and now Hyatt has followed Marriott's lead.
Displayed Hyatt rates now include all mandatory fees
As reported by Skift, Hyatt has recently made a positive change when it comes to its pricing transparency for properties in the Americas. Now when you book a property through hyatt.com or the World of Hyatt app, the rate you see throughout the booking process will include resort and destination fees, if applicable. The only thing not included will be government taxes and fees.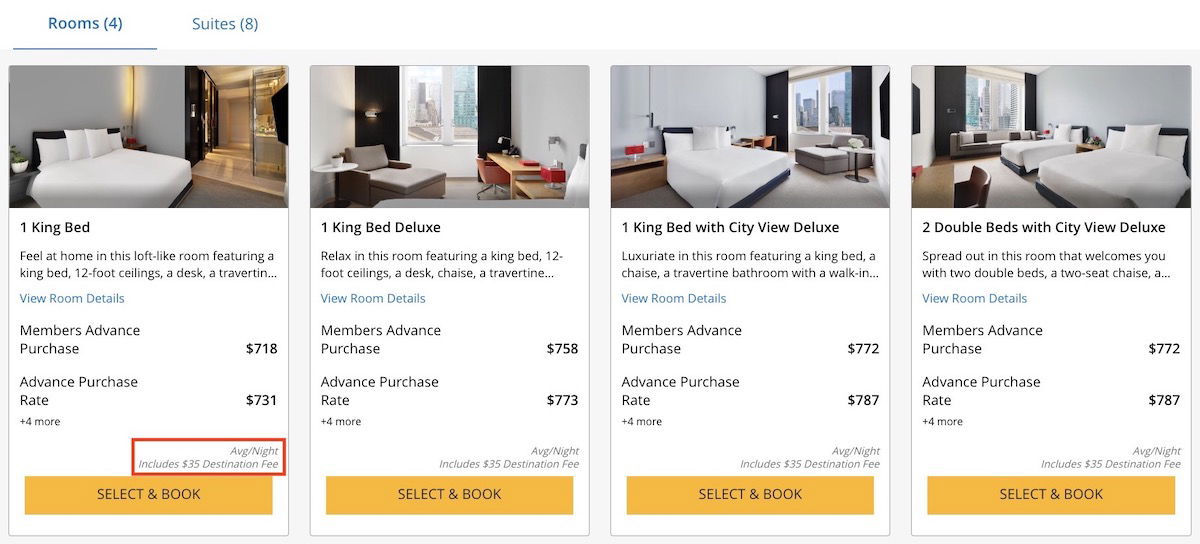 Do keep in mind if you're a World of Hyatt Globalist member, you don't have to pay resort fees or destination fees. So the rate you'll end up paying will potentially be lower than what's actually listed.
Here's how Hyatt describes this change:
"After careful consideration, we made the decision to move to what we call an all-in rate display for hotels in the Americas. As of July, the most prominent rate shown throughout the booking process on Hyatt channels for properties in the Americas now includes both the room rate and any resort or destination fees. This rate does not include taxes. We did this in an effort to further enhance disclosures to our guests, in line with Hyatt's purpose of care."
I've gotta say, I find that to be a pretty disingenuous explanation. Hyatt claims that it "did this in an effort to further enhance disclosures to our guests, in line with Hyatt's purpose of care." If this change is being done because of Hyatt's purpose of caring for guests, what exactly has changed in the past decade? Why is this only being done now?
Let's be honest, Hyatt is doing this because of government pressure and the lawsuits that it's facing over lack of pricing transparency. That's it.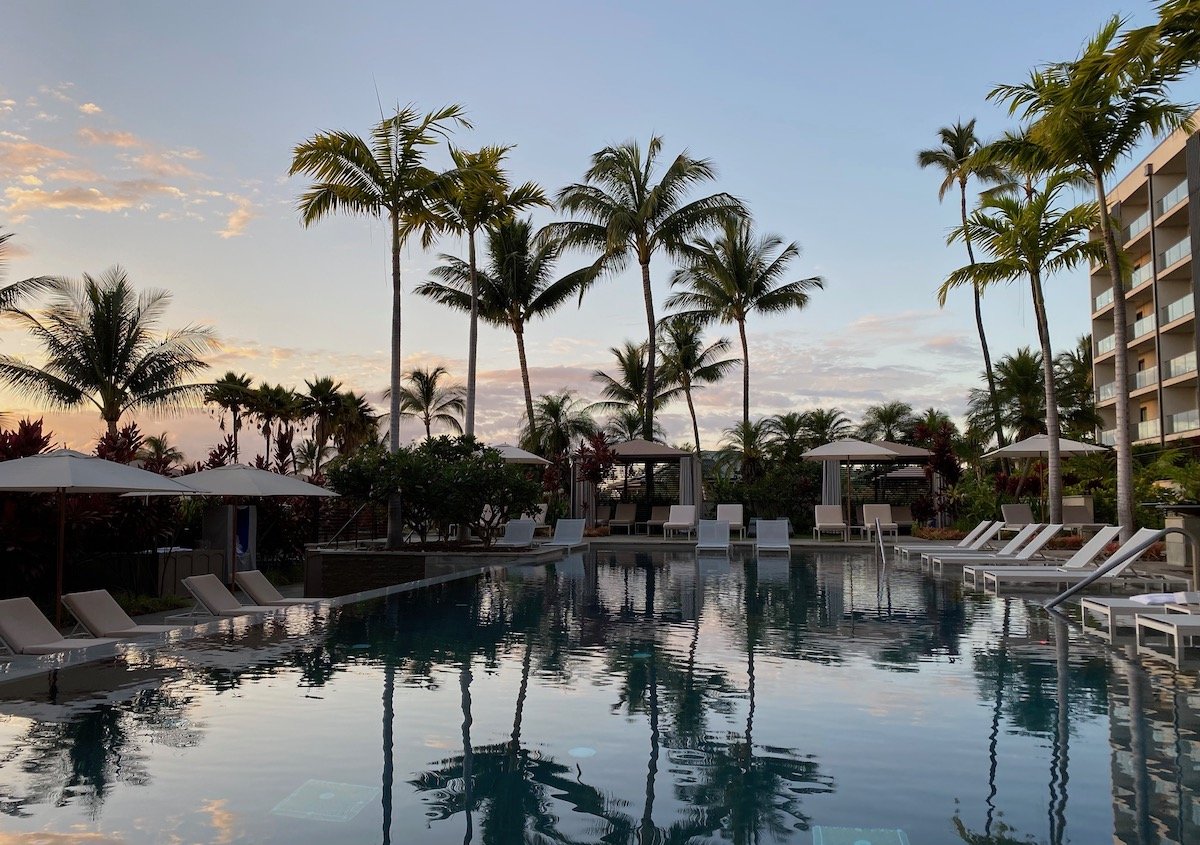 While this doesn't kill resort fees, it's good news
I'm happy to see that both Marriott and Hyatt have started displaying rates inclusive of all resort and destination fees, and I suspect at this point we'll see all major hotel groups match.
To be clear, this doesn't mark the end of resort and destination fees, and it doesn't change pricing. What this does mean, though, is that there's a lot more transparency when it comes to what consumers will pay. It's simply the decent thing to do, and the practice of trying to hide fees until the final step of the booking process just seems downright unethical.
I think one interesting consideration here is what this means for online travel agencies. For example, with this change, Hyatt and Marriott are displaying pricing inclusive of fees, though third party websites (like online travel agencies) don't have to.
Major global hotel groups have spent the past several years trying to encourage people to book direct, given the high commissions that online travel agencies get. If online travel agencies can show lower initial prices for properties, I can see people being fooled by that, and an increasing number of people booking through third parties.
That might actually be the biggest motivation for hotels to eliminate these fees, since it would negate most of the benefits of having these fees to begin with.
Bottom line
Hyatt has started displaying rates inclusive of all resort and destination fees for properties in the Americas, which is a positive development when it comes to transparency. Ultimately this is thanks to pressure from the government to ban junk fees.
While this doesn't mean rates will necessarily change, it's a great step in terms of consumers being able to transparently compare prices between properties.
What do you make of this update to how Hyatt displays pricing?