Marriott Bonvoy has launched a fun new "Lifetime Journey" website for those with lifetime elite status. To me this is a bit more interesting than the recent "Share Your Achievements" initiative.
Marriott highlights travel for lifetime elite members
Those with Marriott Bonvoy Platinum or Titanium lifetime elite status should have received an email from Marriott with the subject line "[name], Experience Your Lifetime Journey Like Never Before." This email promises a special message from Marriott's CEO, a complimentary gift, and personal Marriott Bonvoy highlights:
Ben, take a look back at your member journey like never before with a special message from Marriott International CEO Anthony Capuano. Then claim your complimentary Lifetime Elite gift to celebrate everywhere your travels take you. View your personal Marriott Bonvoy highlights and get inspired by the Lifetime Platinum Elite community you are part of.
If you're eligible, you can log into the website with your Marriott Bonvoy credentials.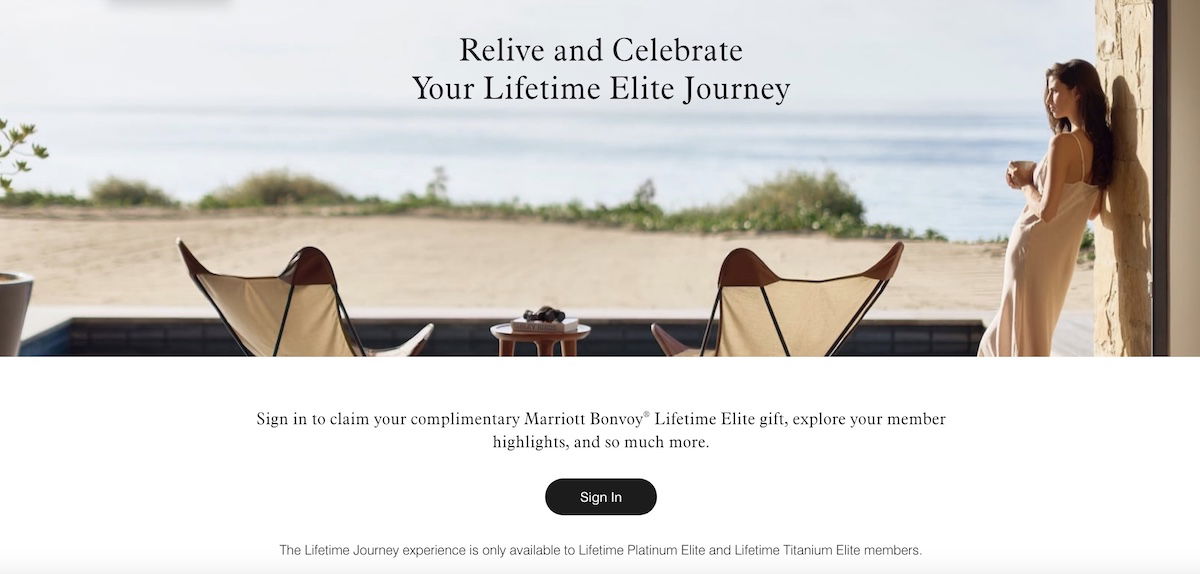 The website has several tabs, the most interesting of which shows how many points you've earned and redeemed, how many nights you've stayed, how many brands you've stayed at, the brands you've stayed at most, and the cities you've visited most.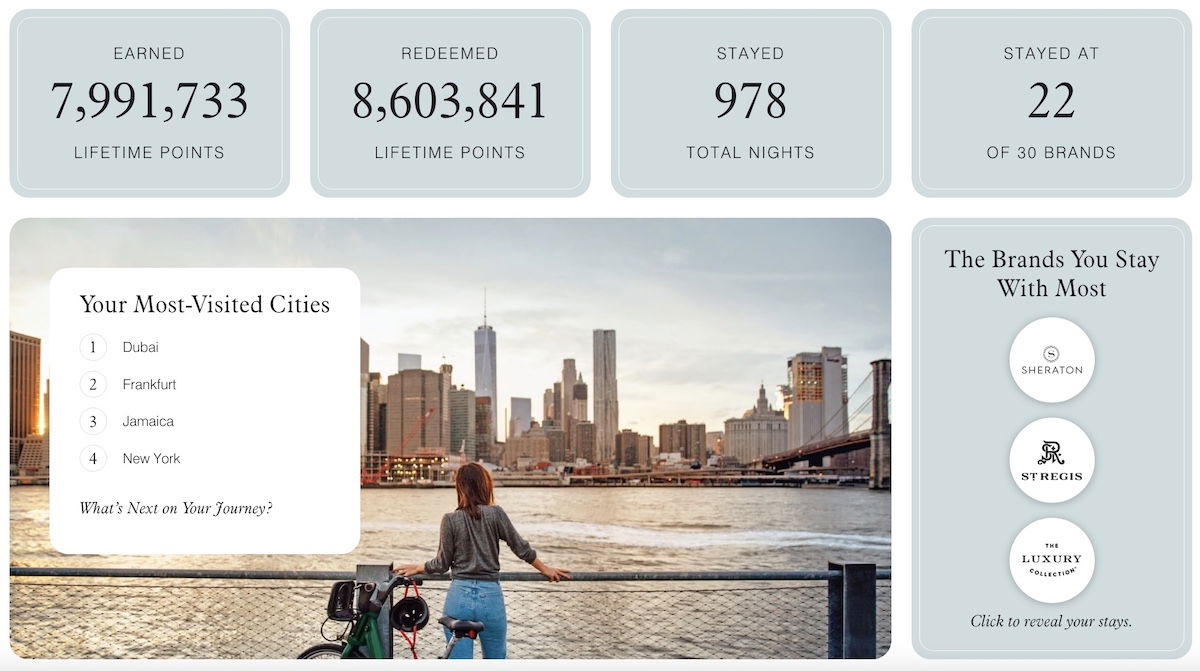 There's also a tab showing the top cities that other lifetime Marriott Bonvoy members redeem Bonvoy points at.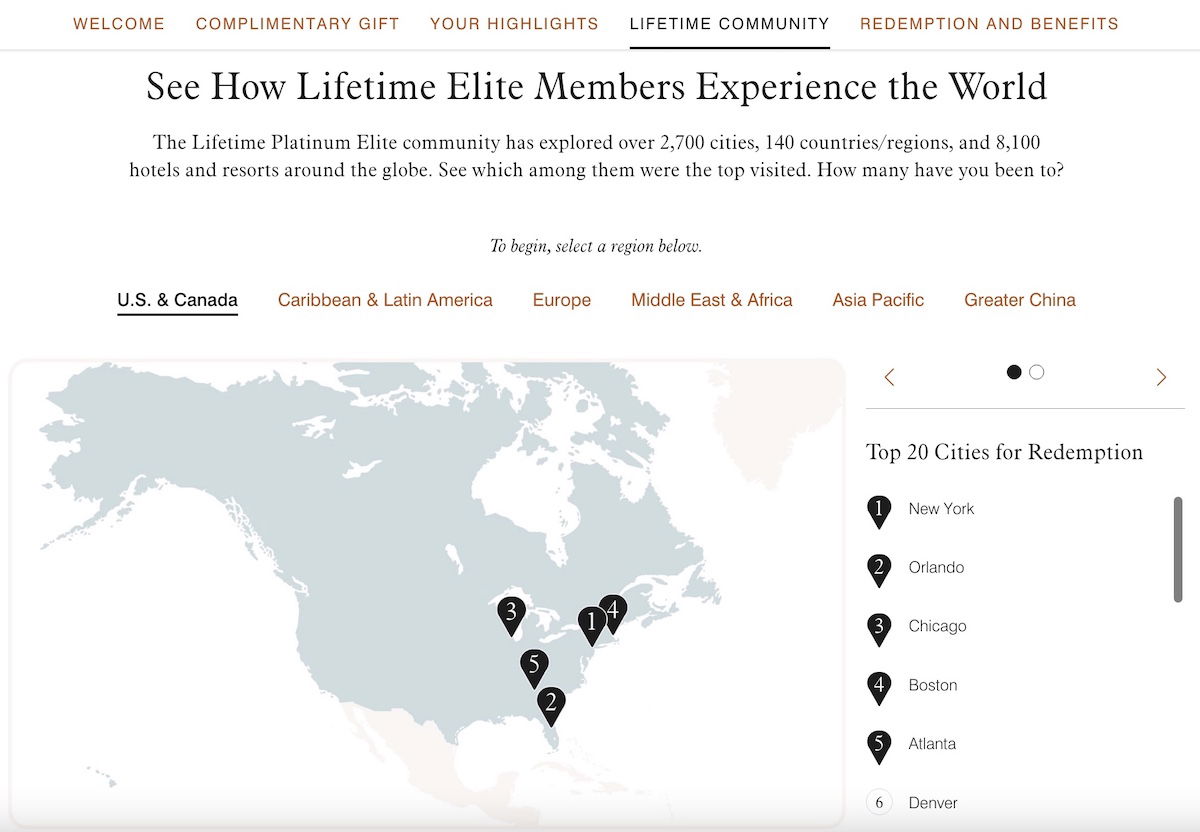 Then the gift that's mentioned is a "complimentary luggage tag set to highlight your status and show that you're part of the Lifetime Platinum Elite community."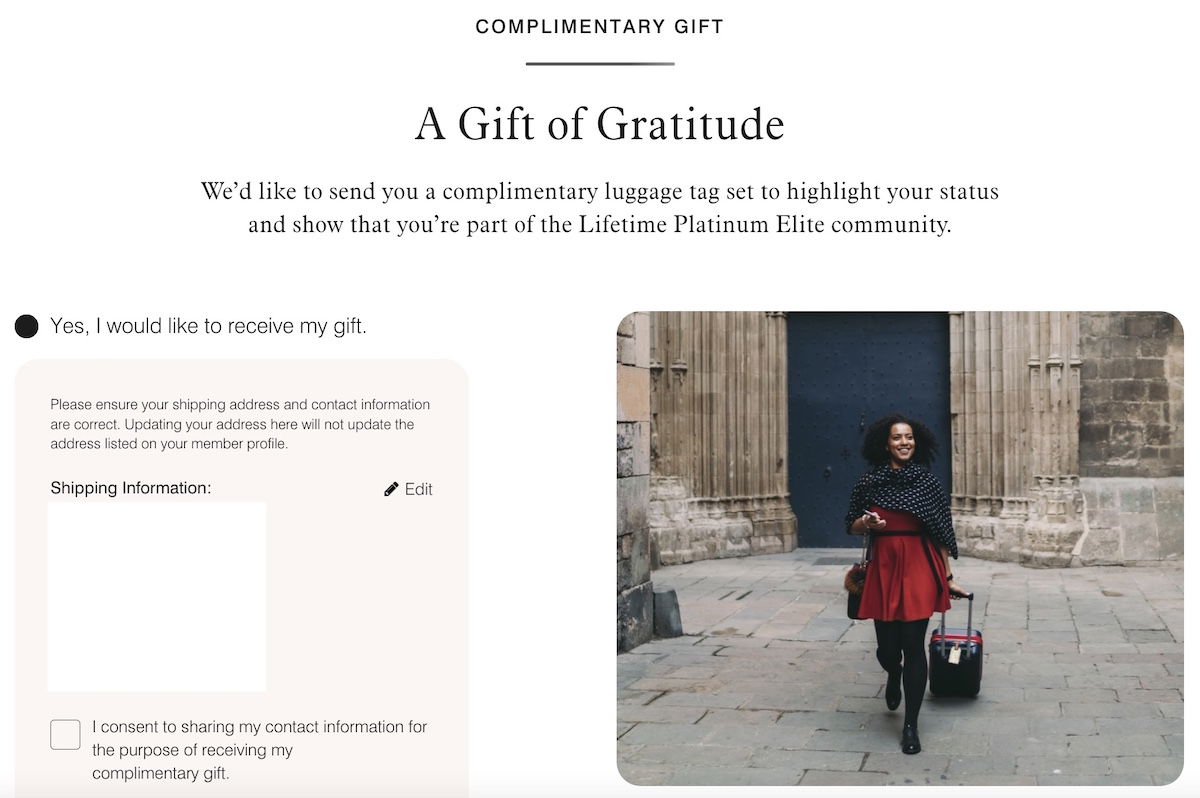 Then there's a roughly one minute video from Marriott's CEO, which also briefly features the head of Marriott Bonvoy, as well as a bunch of Marriott employees thanking Bonvoy members for their loyalty in a variety of languages.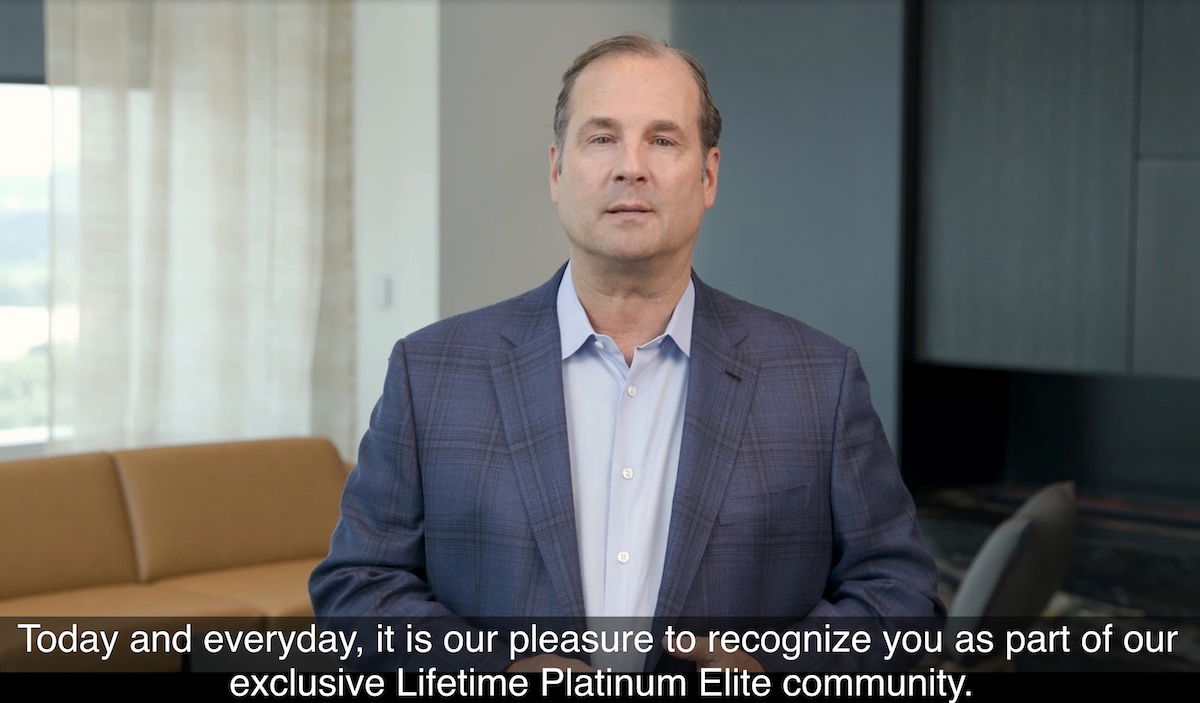 My take on Marriott's Lifetime Journey website
In general I like when loyalty programs consolidate statistics about member activity over the years. It's cool to see not only where I've stayed, but also where others have stayed. That being said, I'm a little confused by some of the statistics.
For one, how have I allegedly redeemed more points than I've earned — am I in Marriott Bonvoy debt?!? I assume this goes back to the Starwood Preferred Guest (SPG) days, so I'm a bit confused.
Next, I'm a bit surprised by my most visited cities. Jamaica is number three?! I mean, I've stayed at the Sheraton JFK several times before it became a homeless shelter, but I'm surprised that this makes Jamaica my third most visited city.
When I think about it, I realize that I have fairly few Marriott properties I repeat. I guess it comes down to me only generally picking Marriotts as a backup (with my preference being Hyatt), and as a result, I don't often stay at the same property or in the same city at Marriotts multiple times.
Bottom line
Marriott has launched a new website for select lifetime elite members, highlighting lifetime stay activity, and offering a free luggage tag. The website has some cool stats that I enjoyed seeing, though I question just how accurate it is, or how much it factors in activity from back in the day, when the SPG program existed.
To fellow Marriott lifetime elite members, what do you make of this website?