Like many other Marriott Bonvoy lifetime elite members, I just received some luggage tags in the mail. I figured I'd take a look at them in this post, since the whole packaging and presentation is a bit nicer than I was expecting.
Marriott Bonvoy's leather luggage tags
Several weeks ago, Marriott Bonvoy emailed lifetime elite members, and invited them to visit the "Lifetime Journey" website. This website contained all kinds of interesting stats about your Marriott activity, including how many points you've earned and redeemed, how many nights you've stayed, how many brands you've stayed at, etc.
Those who visited the website could request a gift, described as a "complimentary luggage tag set to highlight your status and show that you're part of the Lifetime Platinum Elite community."
I did indeed receive that in the mail recently. The tags came in a nondescript black box, and at first I didn't know what was in there. But when I opened the kit, I could immediately see the Marriott Bonvoy branding.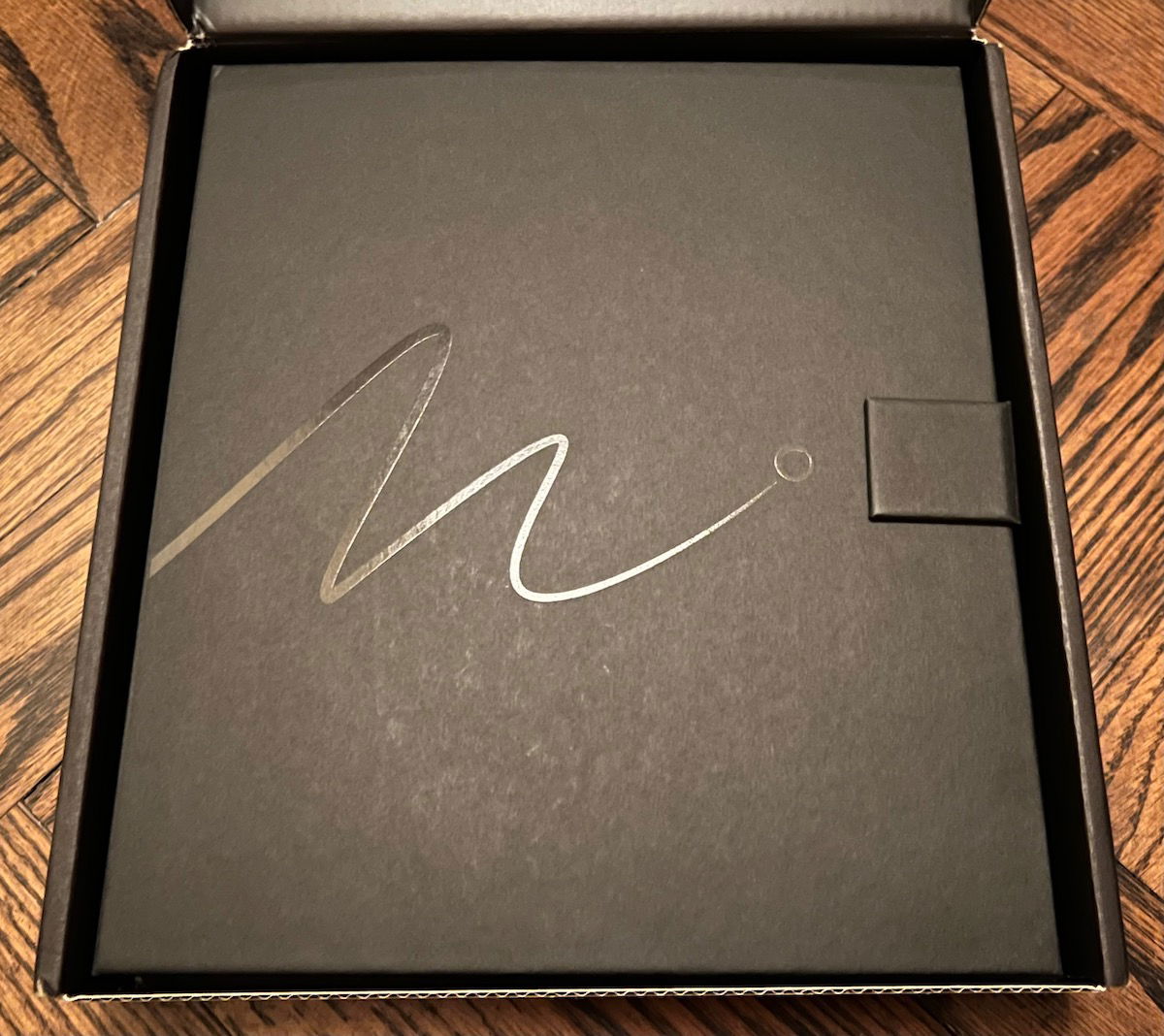 The box had a panel on each side that could be flipped over — the left panel had a "congratulations" for being a lifetime elite member, while the right panel described the luggage tags.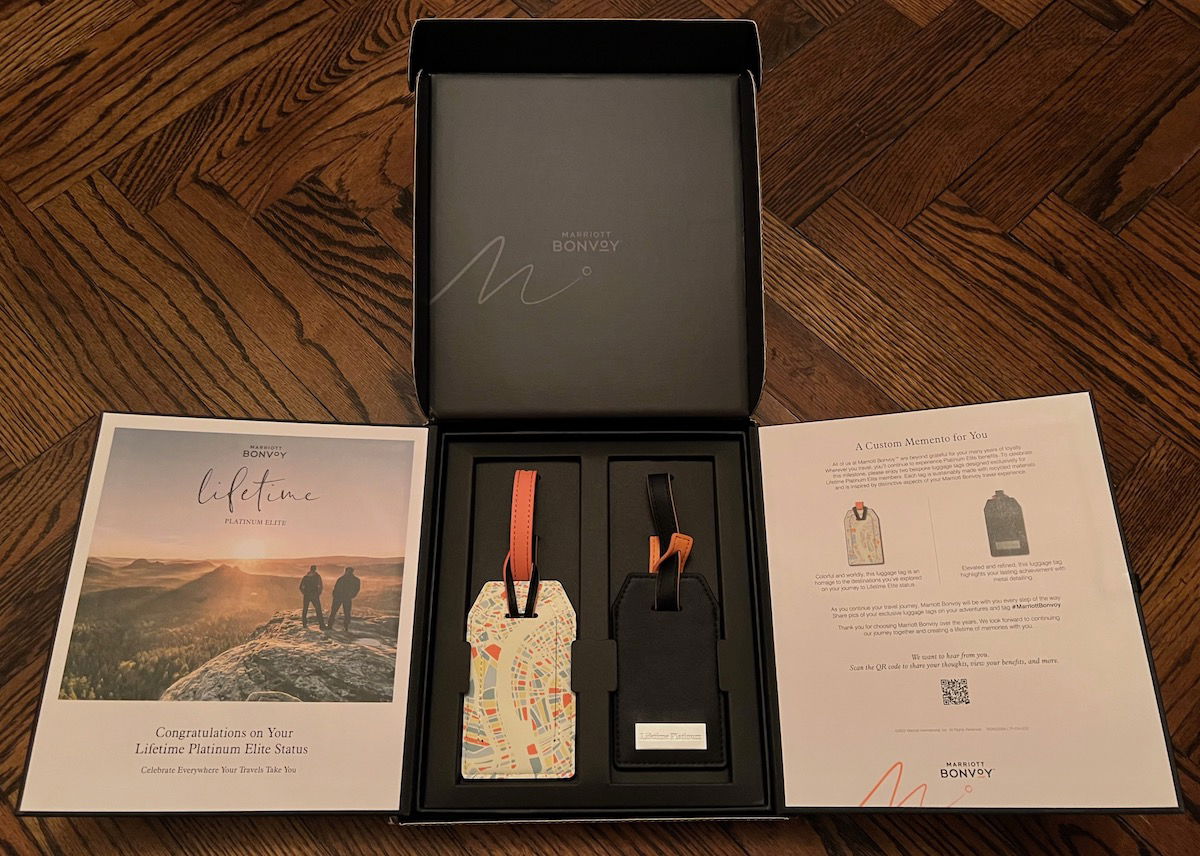 There were two different luggage tags, and you can find front and back pictures of them below.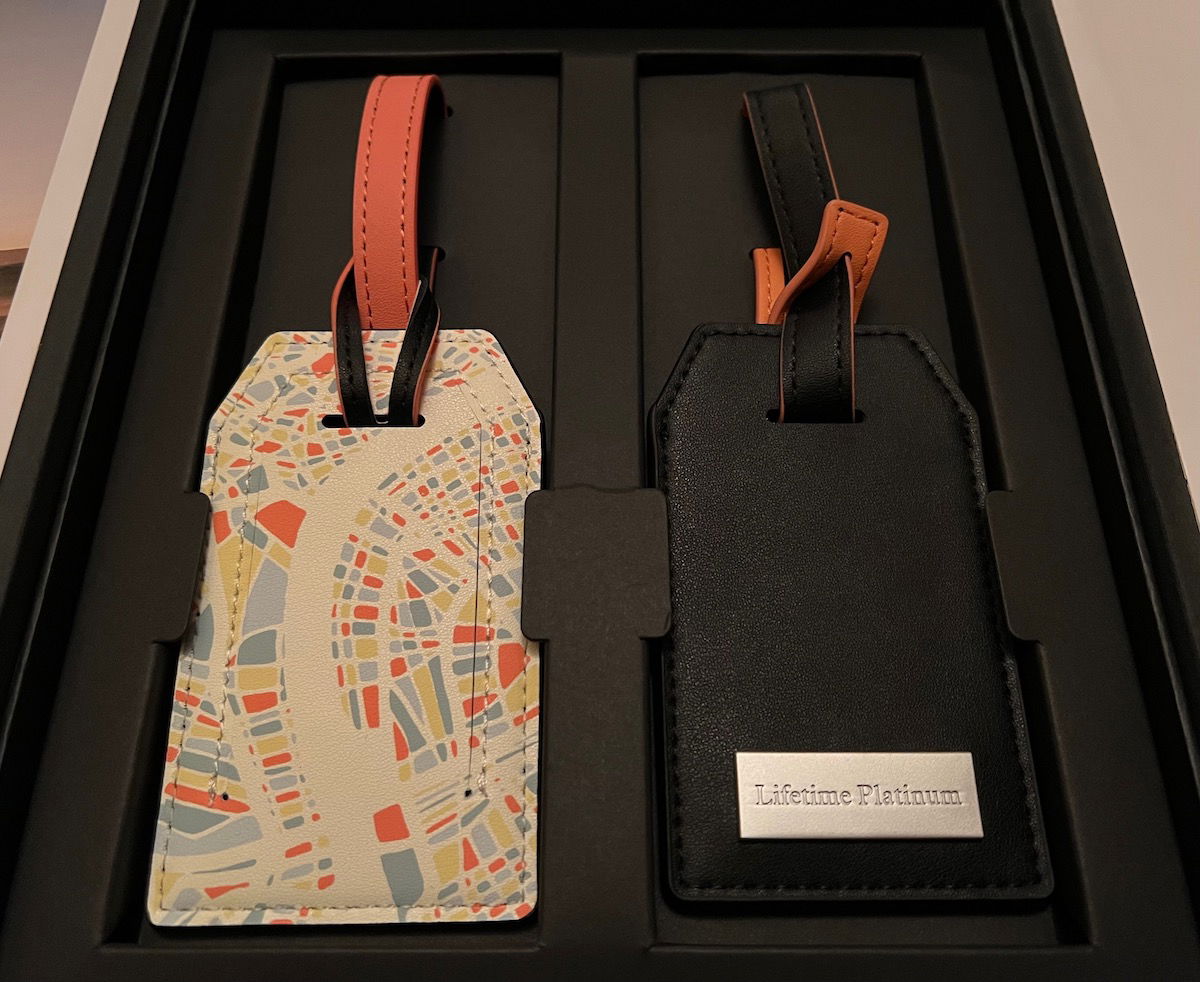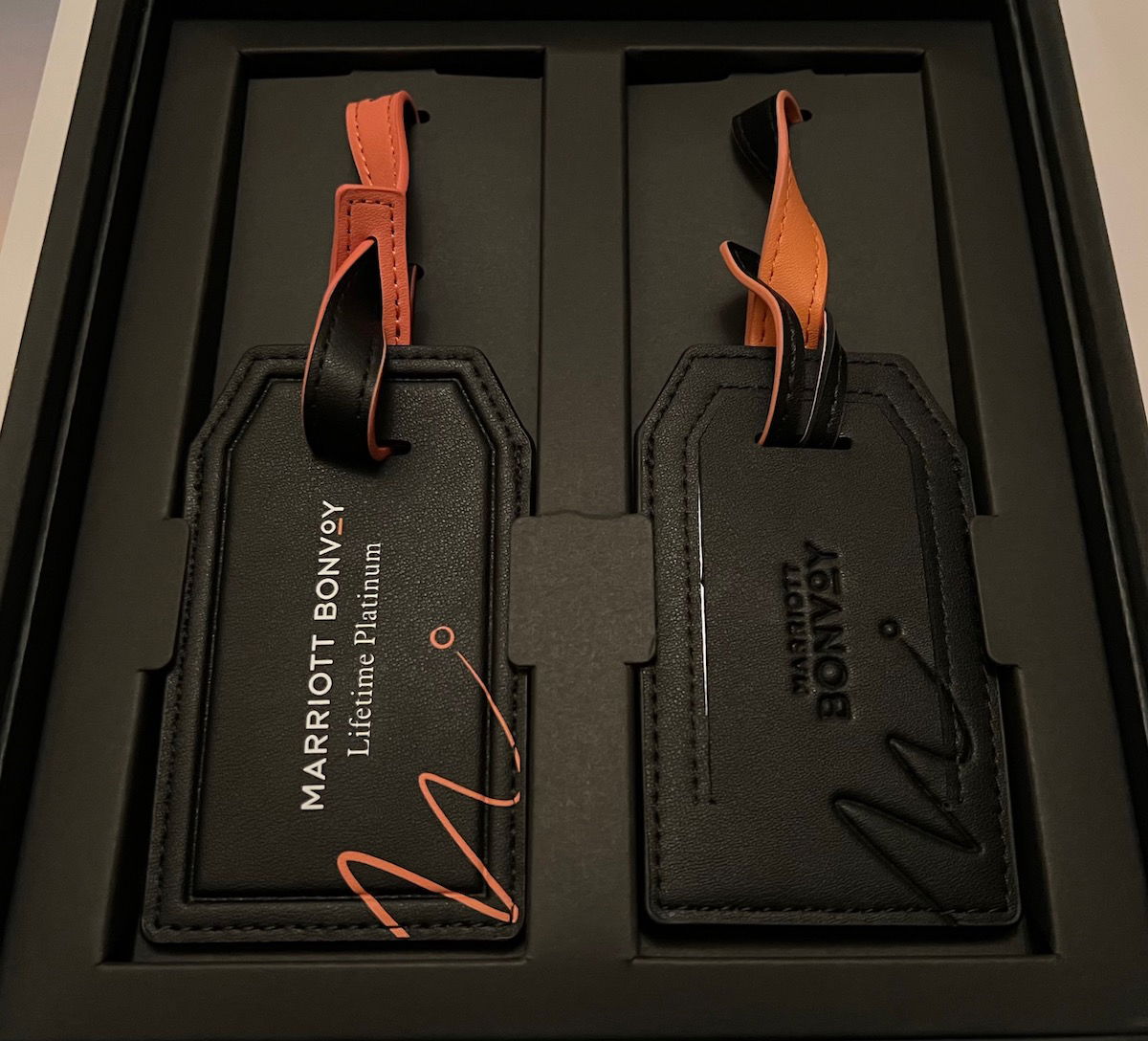 Here's how the tags were described:
The one on the left — "colorful and worldly, this luggage tag is an homage to the destinations you've explored on your journey to Lifetime Elite status"
The one on the right — "elevated and refined, this luggage tag highlights your lasting achievement with metal detailing"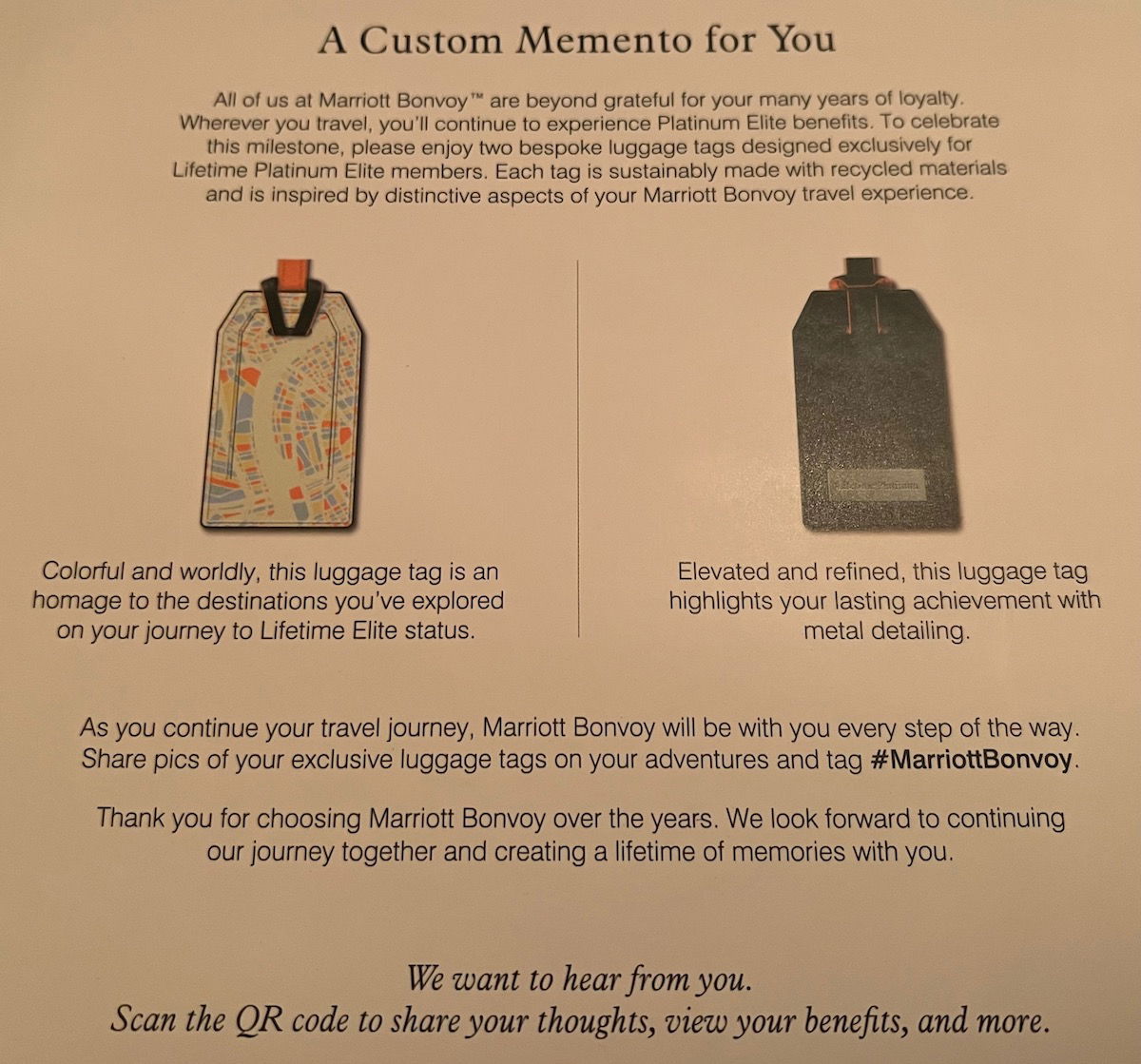 My take on Marriott's luggage tags
When Marriott said that the special gift for lifetime elite members was luggage tags, I had pretty low expectations. I was expecting Marriott would send one or two plastic luggage tags in an envelope. In that sense, both the overall box presentation and the quality of the tags exceeded my expectations.
Now, will I actually put these tags on my bags? No. Back in the day I used to love putting elite luggage tags on my bags, because I thought they were kind of cool, or something. My feelings have changed on that in the past 15+ years, and nowadays I have exactly zero elite tags on any of my bags. I just don't see the point, and I'm not looking to "brag."
Bottom line
Marriott Bonvoy has sent a gift of luggage tags to lifetime elite members who requested them. The luggage tags are nicely presented and seem to be pretty high quality, so Marriott did better here than I was expecting.
If you've received these Marriott luggage tags, what do you make of them?