Note: See this post for an update, as LOT Polish Airlines will be making the reader whole, and reimbursing him for his Korean Air ticket.
An OMAAT reader shared with me a frustrating situation he's currently dealing with, and has asked for help. I feel like in my nearly 20 years of being obsessed with miles & points, I've seen just about everything, and don't have to think much about what advice to give. However, this one is a little more complicated.
LOT Polish denying boarding to passengers in Beijing
A reader booked a business class award ticket for travel on March 29, 2023, from Beijing to Warsaw to Frankfurt to New York, with the first two flights on LOT Polish. He booked this using his own Air Canada Aeroplan points, which he transfered from his own Capital One mileage account (for what it's worth, he shared screenshots with me proving the miles came out of his Capital One account, and that the ticket was booked out of his Aeroplan account).
When he got to Beijing Airport he was involuntarily denied boarding by the local ground crew. According to the reader:
First they claimed that the flight was booked illegally, as one can't use credit card points for these flights
Later they claimed that only Miles & More miles can be used for LOT Polish flights, and not miles belonging to partner programs
He tried to calmly explain that this wasn't accurate, but they refused to listen and intimidated him by threatening to call the police
He called LOT Polish customer service in Poland, and the representative agreed that his booking was valid; the phone representative called the office in Beijing, but they refused to change their stance
The passenger needed to get back to New York, and LOT Polish refused to offer any alternatives. As a result, he booked a Korean Air business class ticket, which cost over $5,800. Following all of this, he reached out to LOT Polish, but hasn't heard back in months.
Some people might say "well it seems risky to buy a $5,800 ticket." That's totally true, though keep in mind that business class airfare out of China continues to be really, really expensive, given the huge capacity constraints. That was probably the cheapest business class option back to the United States at that point, and often there's not any last minute award availability out of Beijing.
For what it's worth, the reader also shared his experience on FlyerTalk, and there are several other reports of people specifically being denied boarding on LOT Polish flights out of Beijing when booked with Air Canada Aeroplan points and Avianca LifeMiles.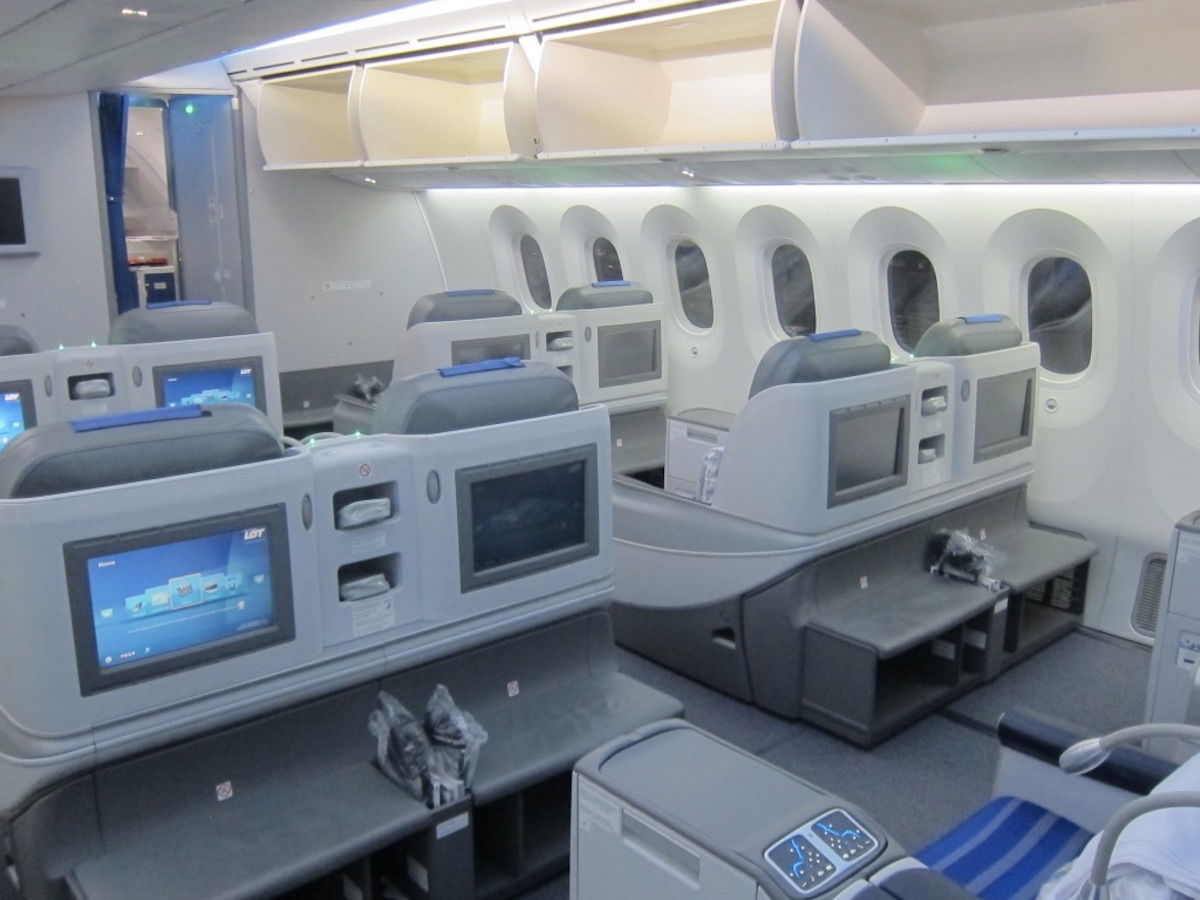 Why is LOT Polish denying boarding to passengers?
This is speculation on my part, but here's my best guess as to what's going on. As I've written about before, there's a lot of fraud when it comes to frequent flyer programs. There are mileage brokers who will sell people tickets that they book using miles. The three biggest markets for this kind of behavior are China, India, and the United States.
Currently international capacity out of mainland China is incredibly limited, and as a result, fares are expensive. LOT Polish has released a lot of award availability on its route between Warsaw and Beijing. So this has not only proven popular with those looking to redeem their own miles, but has also proven to be a lucrative opportunity for mileage brokers.
Specific to this exact situation, I was recently shown some screenshots of how flights on this exact route were being sold on a Chinese forum for cheap premium tickets. Obviously someone at LOT Polish figured this out — I'm not sure if this was someone in the Beijing office, or what. And it seems that their solution to combat fraud has been to just cancel Air Canada Aeroplan and Avianca LifeMiles tickets originating in Beijing.
Now, obviously this poses a major issue, and is completely unreasonable:
Not everyone who books an award ticket originating in Beijing is committing fraud
While airlines can punish people they suspect of fraud by closing their frequent flyer accounts, they can't just baselessly and unilaterally cancel a confirmed ticket, without any proof of wrongdoing
Even worse is that the airline isn't providing any advance notice of a ticket being canceled, and is just letting people show up at the airport
As far as I can tell, Air Canada Aeroplan has no fault here, as the ticket was correctly issued. It's not even clear at what level the decisions are being made here at LOT Polish — was this a management decision, or is the LOT Polish Beijing station manager just going rogue and taking the initiative to cancel tickets?
What recourse does the passenger have?
It seems pretty clear to me that someone at LOT Polish has just been overzealous with denying boarding in Beijing. I'm doing what I can to help the reader, though full disclosure, I don't have any contacts at LOT Polish. So I'll do what I can, and I think part of that is amplifying this story.
How would I otherwise reasonably handle this situation? My first thought is that EU261 covers air passenger rights for European Union travel. Unfortunately in 2022, an Austrian court ruled that EU261 doesn't apply when you're simply connecting in the European Union between other regions.
If the reader isn't getting a response from LOT Polish customer relations, what options are left? It seems to me that he would have to pursue legal action. Unfortunately the best way to pursue legal action is beyond my area of expertise.
As an American, how do you go after a Polish airline that denied you boarding in China, for a ticket issued by a Canadian airline? This obviously isn't simple, and I'm sure there are OMAAT readers that are much more knowledgable than I am.
If you ask me, LOT Polish should be on the hook for reimbursing this traveler for his Korean Air ticket, which he had to purchase due to incorrectly being denied boarding. How one actually gets that resolution, though, is something I don't know. But there are a lot of really smart OMAAT readers, so I hope y'all can chime in with your thoughts.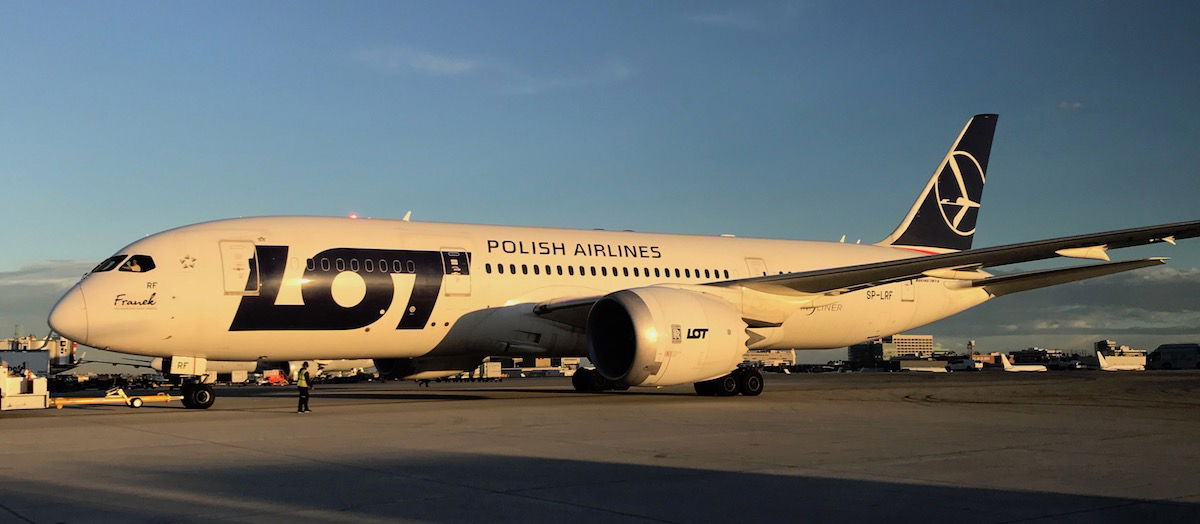 Bottom line
LOT Polish is denying some passengers boarding when booked on partner award tickets out of Beijing. There does seem to be quite a bit of fraud with award tickets originating on this flight out of Beijing, though obviously not all tickets are fraudulent.
Suffice it to say that this is completely unacceptable. Award ticket fraud is a serious issue, but you can't just baselessly assume that everyone with an award ticket issued through a partner program is committing fraud. LOT Polish needs to be held accountable here… I'm just not exactly sure what that should look like.
How would you handle this LOT Polish denied boarding situation?