My gosh, what is going on with the number of close calls we're seeing lately?!
Close call on runway at Boston Logan Airport
The US Federal Aviation Administration (FAA) is investigating a close call that happened on the evening of Monday, February 27, 2023, at Boston Logan Airport (BOS). This incident involves a JetBlue Embraer E190 and a Learjet 60 operating for Hop-A-Jet, a private jet charter company.
Shortly before 7PM last night, JetBlue flight B6206 was approaching Boston after a roughly two hour flight from Nashville. Air traffic controllers cleared the JetBlue aircraft to land on runway 4R.
At the same time, air traffic controllers cleared the Learjet to line up and wait on runway 9 (meaning they could taxi onto the runway, but couldn't yet take off). The runway on which the Learjet was lining up and the runway on which the JetBlue aircraft was landing intersect. The Learjet pilots correctly read back those instructions.
However, rather than following the instructions they read back, the Learjet pilots instead started their takeoff roll. Flight tracking shows that the two aircraft were incredibly close to one another. At the very last second, the air traffic controllers told the JetBlue pilots go around.
Flightradar24 suggests that the JetBlue aircraft was at zero feet during the go around (so it may have touched down and then taken off again, or at a minimum was very close), while traveling at 130 knots.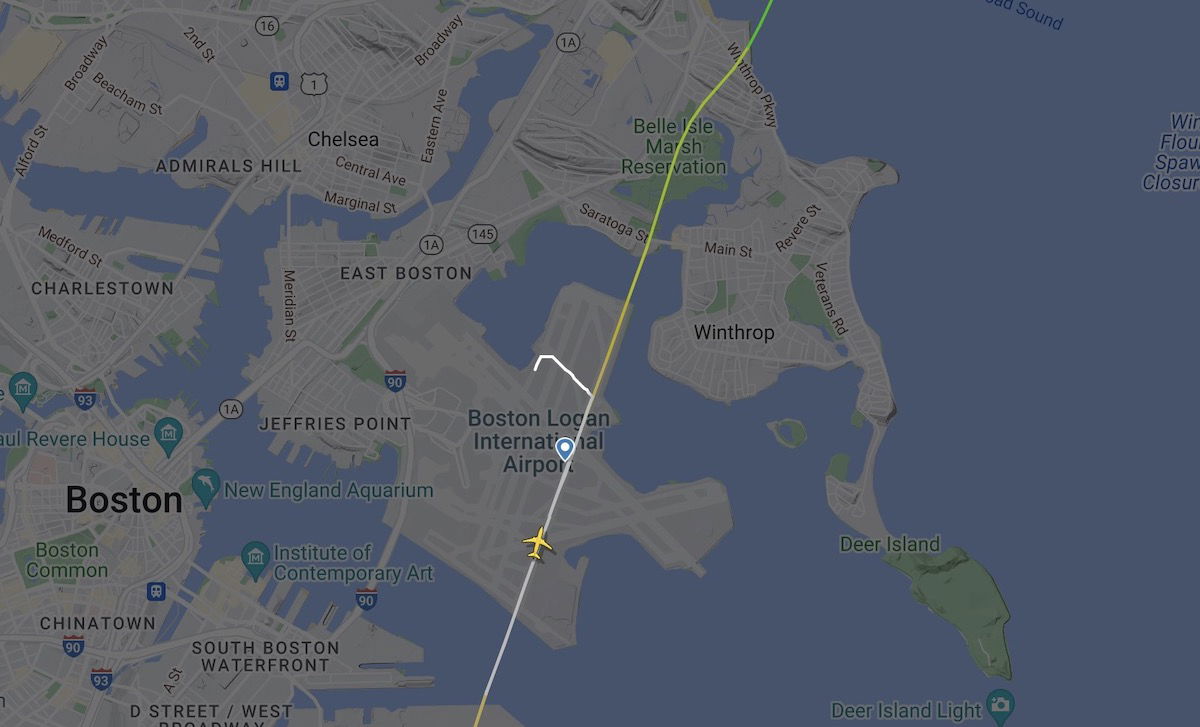 Below is a simulation showing just how close the two aircraft got to one another.
The FAA is now investing this incident, including determining just how close the proximity was between the two aircraft. The JetBlue aircraft ended up landing safely around 12 minutes after its initial go around.
What's going on with aviation safety lately?
Lately we've seen an incredible number of terrifying aviation incidents, ranging from a Qatar Airways 787 being put into a dive, to a United 777 being within 775 feet of plunging into the Pacific, to an American 777 and Delta 737 nearly colliding at JFK, to a Southwest 737 and FedEx 767 nearly colliding at AUS.
On the surface it sure seems like something is going on here. I think most people assume that this has something to do with pilots either being less experienced or rustier than in the past. We've seen a huge pilot shortage, and the reality is that the average pilot on a jet right now has a lot less experience than five years ago. It's largely a similar story among air traffic controllers.
But I also can't help but wonder if the data actually supports a huge increase in near misses. Could it also be that the popularity of flight tracking software and social media is causing more of these kinds of incidents to be noticed and reported?
I imagine the truth is probably somewhere in the middle, though the number of close calls we're seeing lately is cause for concern.
Bottom line
Last night, a JetBlue Embraer E190 and a Learjet 60 had a close call at Boston Logan Airport. The JetBlue aircraft had been cleared to land, while the Learjet took off without permission.
I'm curious to see what the FAA investigation into this incident determines. Why on earth did the Learjet pilots take off without permission, after reading back instructions confirming that they were supposed to line up and wait?
What do you make of this incident, and the overall increase in the number of aviation safety incidents being reported?