An Eastern European airline has plans to fly to the United States, though as of now there are more questions than answers.
HiSky requests permission to fly to the United States
Moldovan-Romanian low cost airline HiSky has filed with the United States Department of Transportation (DOT) to request permission to operate flights to the United States. Per the filing, the airline is requesting permission to operate scheduled and/or charter flights to the United States from any points in the European Union to any points in the United States.
The filing doesn't specify which route(s) the airline intends to fly, though the fact that the request is for flights from the European Union suggests that it's more likely that flights would be from Romania than Moldova (since the former is in the European Union, while the latter isn't).
For some background, HiSky is a fairly new airline that was founded in 2019, and has only really ramped up operations in the past couple of years, given the pandemic. The airline currently has a fleet of seven aircraft, including one Airbus A319, four Airbus A320s, and two Airbus A321LRs.
Presumably the A321LRs would be used for this transatlantic service — these are brand new planes, as the airline has taken delivery of these in recent weeks. They feature 201 seats, including eight business class seats and 193 economy class seats.
While I haven't flown with HiSky, the things that I have heard about the airline have been positive, and it seems to be pretty well regarded, and to offer good value and a solid experience.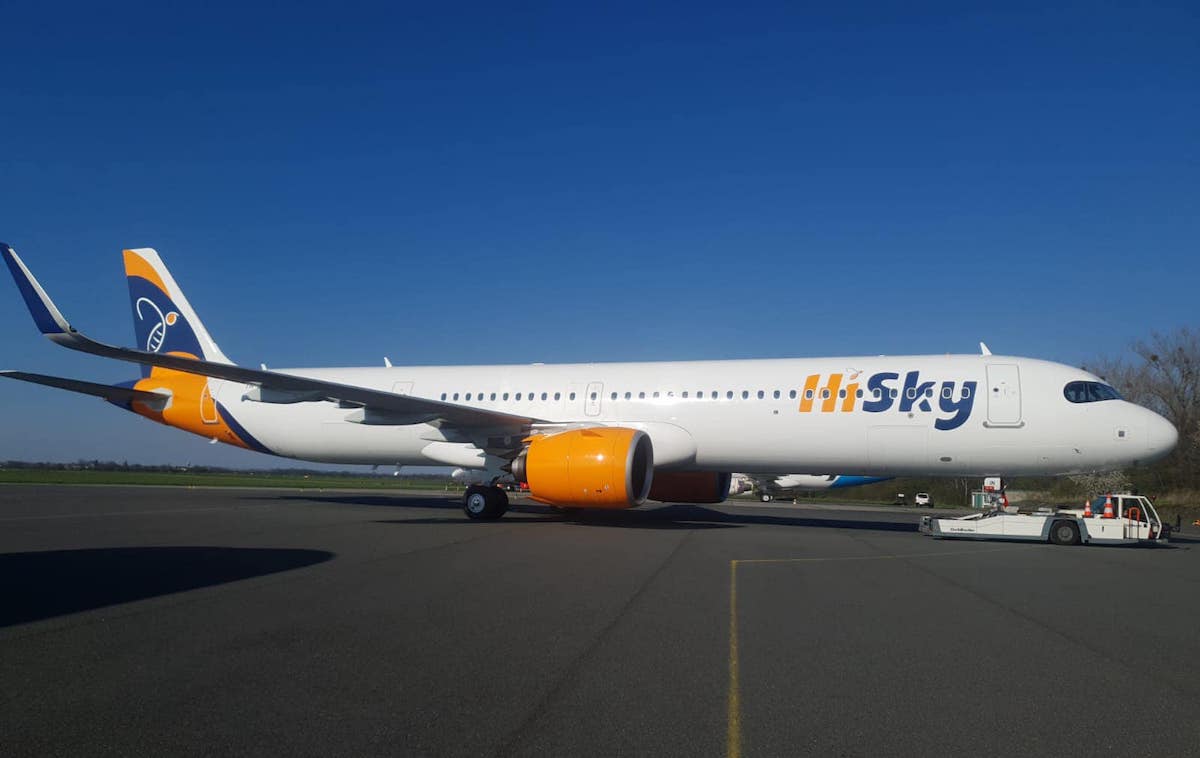 Could we see flights from Romania to the United States?
Requesting permission to operate a route is one thing, but actually launching this kind of service is a whole different thing. There are two major questions about service like this launching — is it even feasible, and could it be profitable?
Let's first talk about the practicality of service like this. A flight from Bucharest to New York would cover a distance of around 4,130 nautical miles, while a flight from Cluj to New York would cover a distance of around 3,970 nautical miles. In an all-economy configuration, the A321LR has a range of right around 4,000 nautical miles, though it can be a few hundred nautical miles longer than that with a less dense configuration.
So it seems highly unlikely that this kind of service could sustainably be operated in the westbound direction, unless conditions are absolutely ideal, or there's a payload restriction put on the flight, or there's a refueling stop.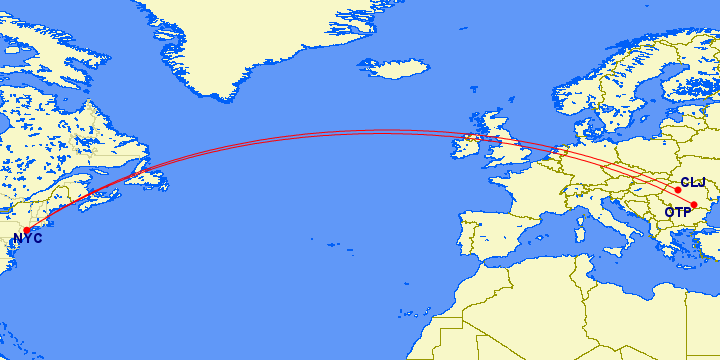 Of course the other possibility is that this service is operated out of another airport in the European Union. There's nothing preventing the airline from operating a Paris to New York flight, or something along those lines. Then again, the airline doesn't exactly have name recognition in the United States or other countries, so that could be challenging, and transatlantic low cost airlines don't exactly have a good track record when it comes to succeeding.
Then there's the question of economics. Could service like this actually be operated profitably? Just about any airline can make money operating across the Atlantic in summer, so I suppose a seasonal service could work. The airline smartly operates many routes seasonally, reflecting leisure demand.
Bottom line
Europe's HiSky has requested permission to operate flights between the European Union and the United States using its Airbus A321LR aircraft, which were recently acquired. The Moldovan-Romanian low cost carrier would presumably operate out of Romania or another airport in the European Union.
The challenge is that Romania is pushing the range for the A321LR on the westbound sector, so I wonder if this service might be operated out of another country instead. I'm curious to see how this plays out…
What do you make of HiSky potentially flying to the United States?