File this one under "huh?!?"
A320neo tries to land at 230 knots without flaps
The Aviation Herald reports on an incident that happened on February 13, 2023. This incident involves Scandinavian Airlines flight SK681 flying from Copenhagen (CPH) to Rome (FCO). The flight was operated by a roughly five year old Airbus A320neo with the registration code EI-SIC.
The 955-mile flight was totally routine, until it was descending for its approach toward runway 16L at Rome's Fiumicino Airport. The plane descended down to 200 feet above ground level with its gear extended, flaps and slats still retracted, at a speed of 230 knots.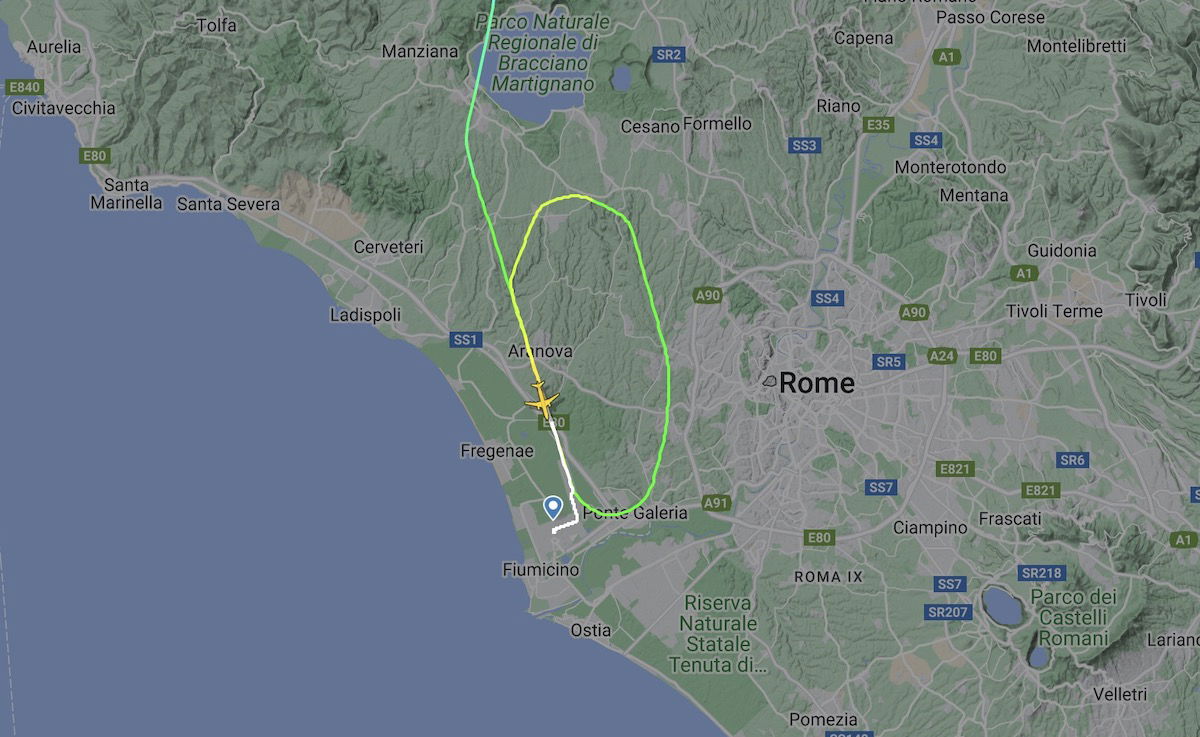 Just to be clear, an A320neo's typical landing speed is 130-140 knots, so the plane was going around 100 knots too fast.
The plane reached an altitude as low as 150 feet before performing a go around. At that point the aircraft climbed to 3,000 feet, and positioned for another approach. Around 10 minutes later, the aircraft landed safely on runway 16L with the flaps, slats, and gear extended
According to the METAR, weather at the time of the approach was quite good. There were no clouds, winds were only five knots, and there was six miles visibility. Furthermore, the pilots didn't report any issues with the aircraft to air traffic controllers.
Can anyone make sense of this?
We've seen a lot of concerning aviation safety incidents lately. However, this one is unique for how darn strange it is:
Why would the pilots continue the approach if they're around 100 knots above the typical landing speed, since that's not a speed at which you'd attempt to land (short of ditching in a life or death emergency)?
How could the pilots forget the flaps? Presumably the Mode 4B "too low, flaps" alarm started going off right around the time the go around was being initiated?
Does anyone want to take a stab at how something like this could even happen? I can kind of see how a lot of the recent incidents could happen, as they may have involved being disoriented, or poor split second decisions. But flight data shows that the entire final approach was being performed way too fast, so why would neither pilot call a go around higher up than a couple of hundred feet?
Bottom line
Continuing the strange series of aviation incidents we've seen, an SAS A320neo was within a couple hundred feet of landing in Rome while flying at 230 knots without flaps extended. The aircraft ended up performing a last second go around, and landed safety after a second attempt several minutes later.
Anyone want to take a stab at explaining this situation?