When your flight arrives at the gate and the seatbelt sign is turned off, should you immediately stand up no matter what, or should you remain seated? This is a surprisingly contentious topic…
Pros and cons of getting up when plane arrives at gate
View from the Wing writes a post about three reasons you should stand up as soon as the plane lands (and by that I assume he means when the plane arrives at the gate, because there are some countries where people commonly get up as soon as the plane lands, and it's not pretty). 😉
Gary argues that you absolutely should get up as soon as the plane arrives, because it benefits you and your fellow passenger. His argument comes down to three points:
Getting ready to deplane, including getting things out of the overhead bin, speeds up the process
It's polite to the middle seat passenger who's been stuck in place for hours
You've been stuck in an uncomfortable seat for hours, why not stand as soon as you can?
While those points are fair, there are also some downsides to cramming into the aisle, which aren't addressed:
Aisles are tiny, and there's simply not enough room for both aisle passengers to stand up at once throughout the plane; a 737 aisle is roughly 18″ wide, and if you assume 30″ of seat pitch, that means you have under four square feet for two people to stand, not even accounting for their luggage
While you should absolutely gather your belongings before it's your turn to deplane, there's no benefit to doing this 10 minutes before you'll be able to move, which is the case if you're seated in the back of a large plane
I can't count how many people I've seen hit by large bags because there's not enough room in the aisle due to everyone crowding it
While some people in middle and window seats may prefer to have a bit of extra room for a few minutes, personally I just find the whole deplaning process to be smelly; people with bad breath are breathing down your neck, people are just sweaty and gross when standing up after sitting for so long, etc.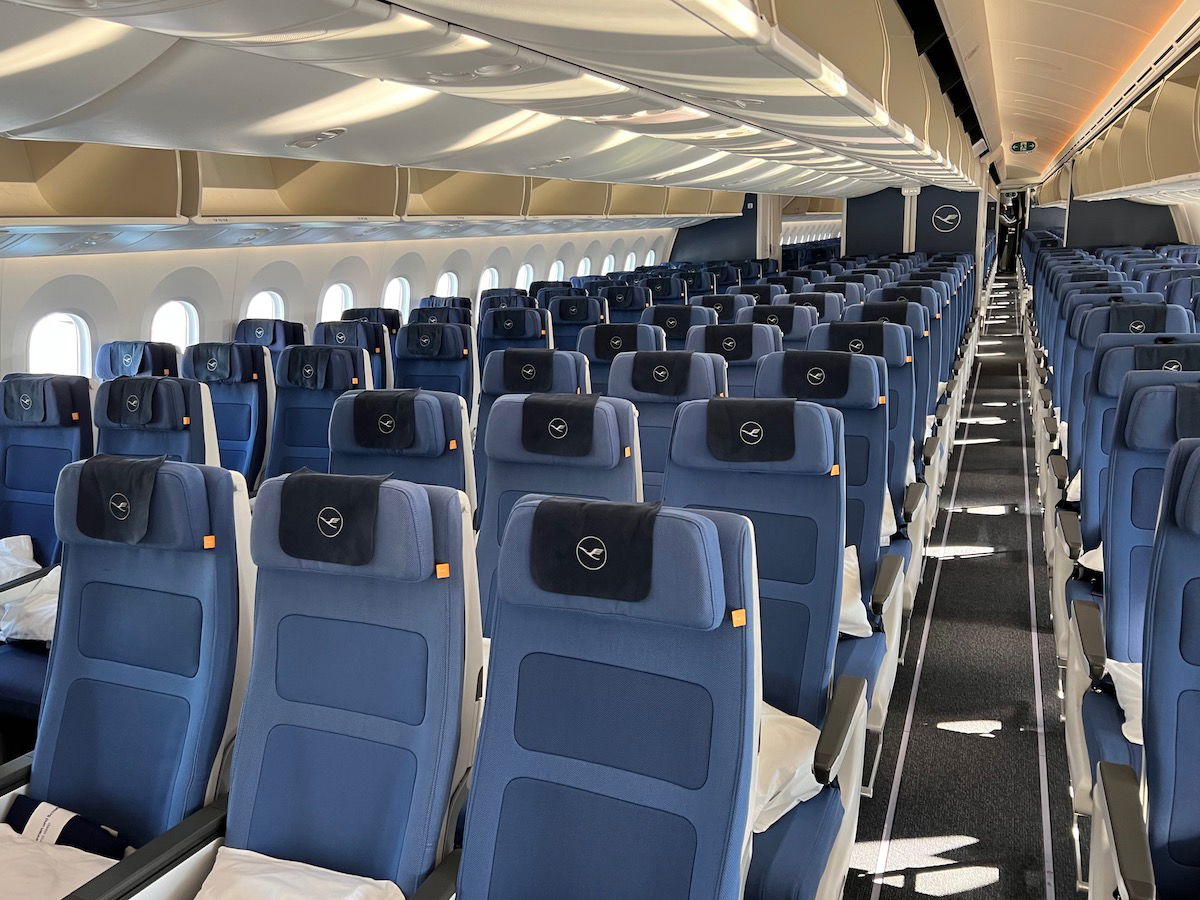 My approach to standing when the plane arrives
Admittedly I usually prefer a window seat to an aisle seat, so typically standing up right away isn't an option for me. However, my personal approach is to remain seated for as long as possible, so as to not crowd the aisle.
I respect both perspectives, though. It's probably good that some people want to stand up right away while others don't, since not everyone would fit in the aisle if everyone chose to stand.
In an ideal world (which we don't live in), I think people would get up when those several rows ahead are deplaning, and not earlier. This would leave the most space in the aisle to maneuver, so everyone could get on their way in a safe and timely manner.
As far as I'm concerned, it doesn't matter what you do, as long as you're courteous to your fellow passengers. To me that comes down to two basic rules:
Make sure you gather all your belongings shortly before it's your turn to deplane, so that you're not holding up other passengers; personally I think it's fine to do this when people a few rows ahead of you are deplaning
Respect that passengers should be allowed to deplane row-by-row; just because you get up before someone else doesn't mean you should expect to deplane before them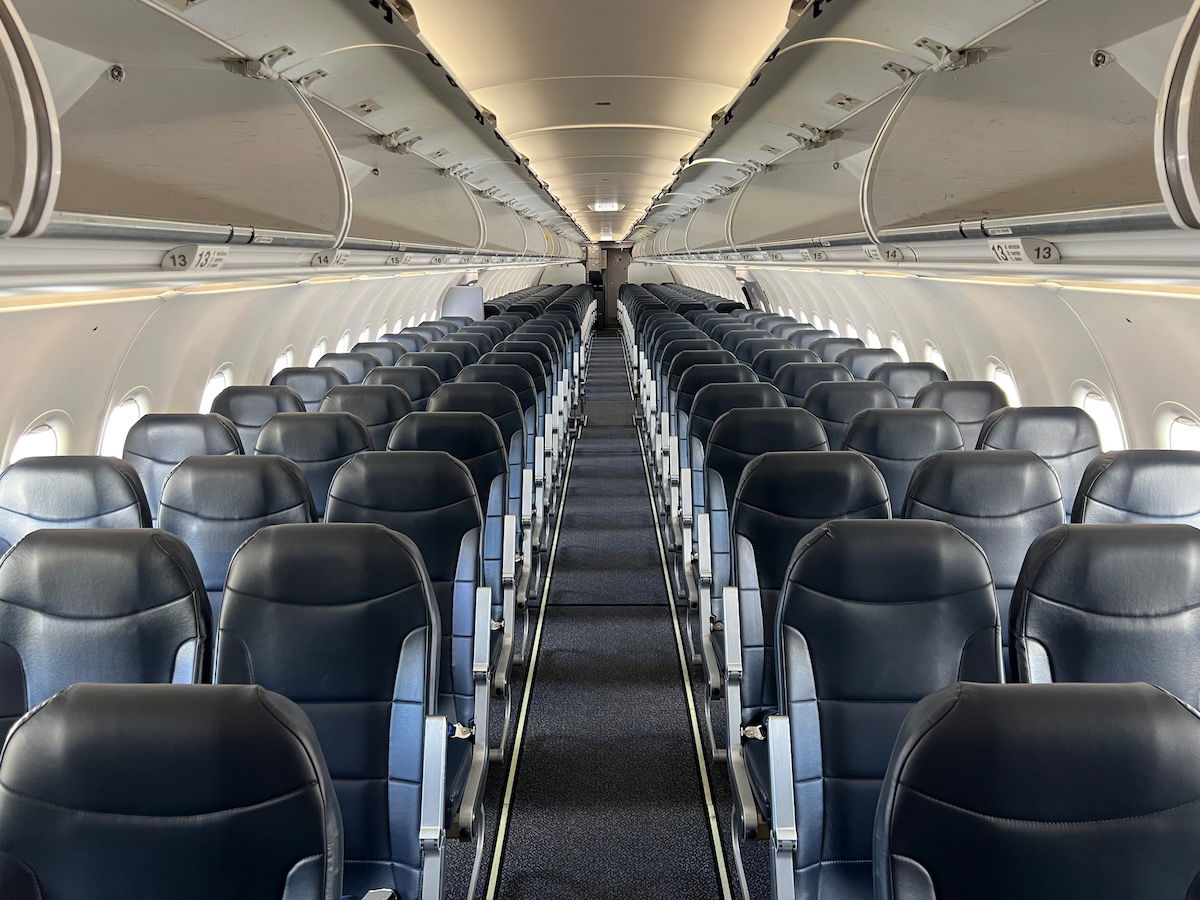 Bottom line
People have conflicting viewpoints as to how quickly you should stand up when a plane arrives at the gate. It's a polarizing topic, and people seem to be either staunchly for or against it. Personally I'm somewhere in the middle.
I think it's fine that some people stand up right away, though it's good that not everyone does, or else deplaning would be even more of a mess. I just think the key is to make sure you've gathered your belongings before it's your turn to deplane, and that you respect that passengers deplane row-by-row, regardless of when they get up.
Where do you stand (no pun intended) on aircraft deplaning etiquette?