This has to be one of the cooler upcoming Airbus A220 deliveries…
Iraqi Airways has five A220s on order
Baghdad-based Iraqi Airways has five Airbus A220-300s on order, with deliveries expected to start in the coming months (before the end of 2021). Ahead of the delivery, some pictures have emerged of the first A220 in Iraqi Airways' livery, and I've gotta say, it looks cool, and most definitely stands out.
Below are some pictures shared by the airline and Airbus (just to be clear, the engines won't actually be blue, but that's just tape that's currently on them).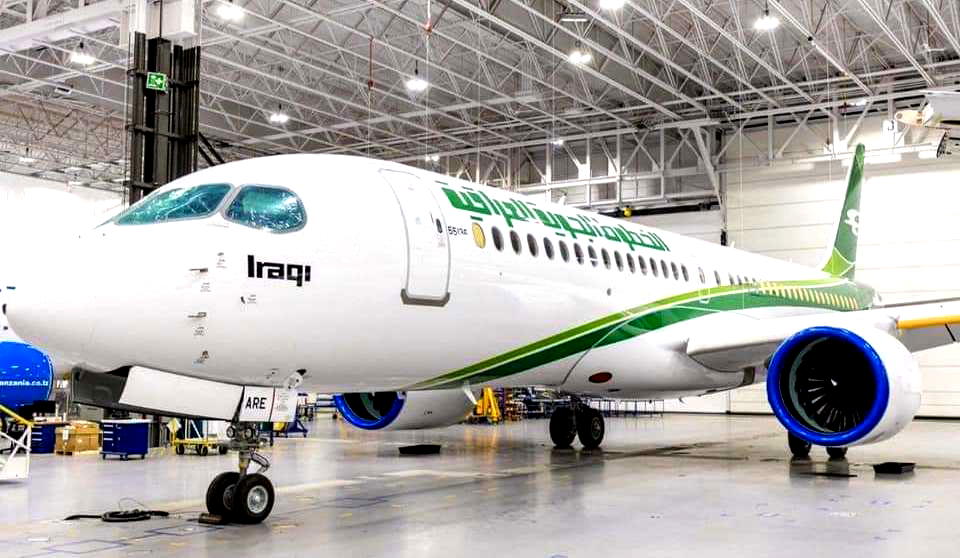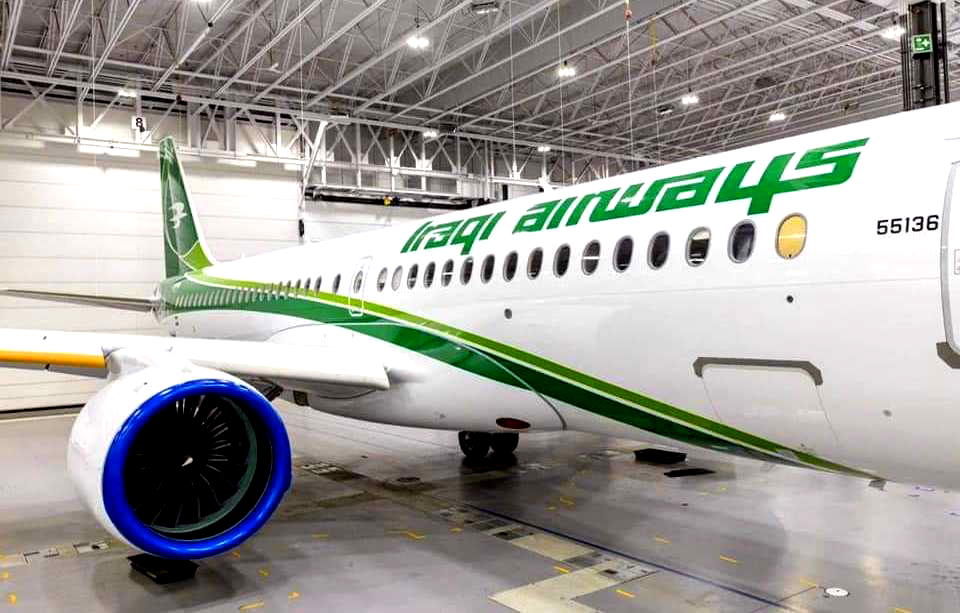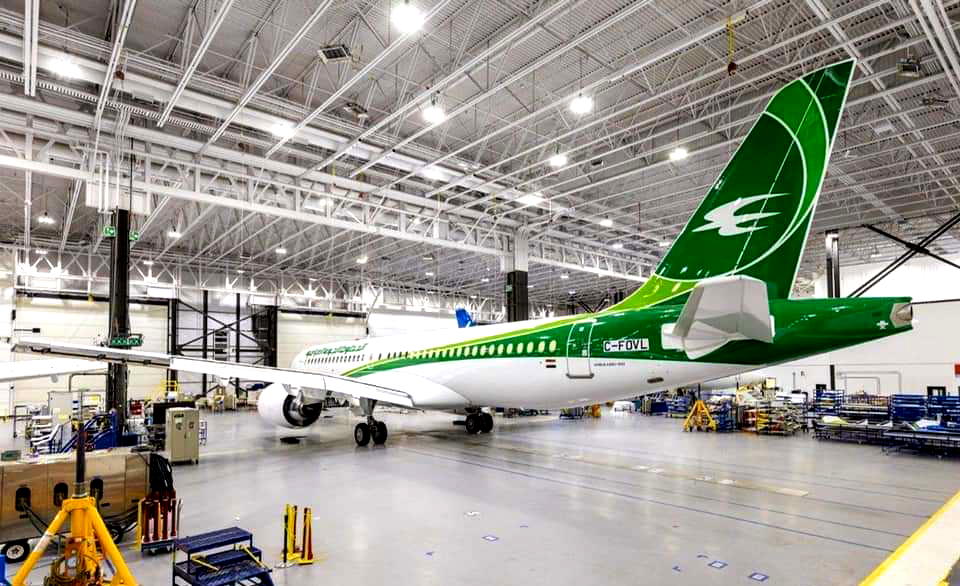 Iraqi Airways placed the order for these aircraft all the way back in 2013, when the plane was still known as the Bombardier CSeries CS300. In 2018, Airbus took a majority stake in the project, at which point it was rebranded as the Airbus A220-300. So after the planes have been on order for nearly a decade, we'll finally start to see some deliveries.
Iraqi Airways' A220-300s are expected to be configured with 152 seats, including 12 business class seats and 140 economy class seats.
Iraqi Airways has a pretty cool fleet
Iraqi Airways has just over two dozen planes in its fleet, and it's a surprisingly modern fleet, all things considered, with the average age of planes being under 10 years.
Iraqi Airways' narrow body fleet isn't terribly exciting, and includes:
Six CRJ-900s, in an all economy configuration
Three A320s, in an all economy configuration
Two A321s, in an all economy configuration
13 Boeing 737-800s, featuring both business class and economy
It's the wide body fleet that I find to be much more interesting. Iraqi Airways' wide body fleet includes:
One Airbus A330-200, featuring both business class and economy
One Boeing 777-200LR, featuring both business class and economy
Two Boeing 747-400s, featuring both business class and economy; one used to fly for Japan Airlines, while the other used to fly for Malaysia Airlines
What's interesting is that with the exception of the 747s, most of these planes were purchased new. That's in contrast to neighbor Iran, which is known for having to buy very outdated planes, given the embargos in place from Airbus and Boeing.
Boy, as an avgeek I'd sure love to eventually fly Iraqi Airways and connect in Baghdad, flying an itinerary that includes both an A220 as well as either the 777 or one of the 747s. How cool would that be?!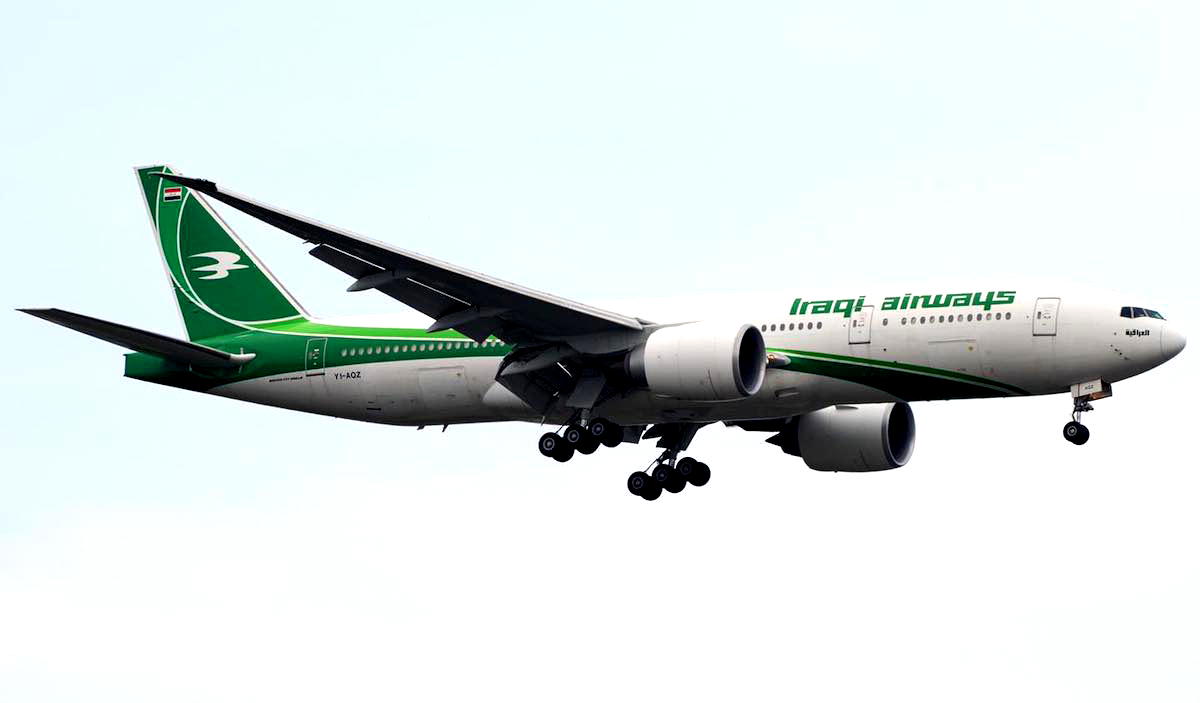 In theory Iraqi Airways also ordered 10 Boeing 787s over a decade ago, and while the order had been "finalized," I haven't heard much about that in recent years. So I'm not sure if that's still happening, or what exactly is going on there.
Bottom line
Iraqi Airways will soon take delivery of its first of five Airbus A220s. The Baghdad-based carrier is no doubt one of the more "exotic" A220 operators, and I can't wait to see this plane flying. Looking at Iraqi Airways' fleet overall, the avgeek in me sure is tempted to plan a trip sometime down the road when international travel gets a bit easier.
Has anyone flown with Iraqi Airways, or find the airline to be as interesting as I do?