In mid-August 2021, Hyatt announced a major acquisition. This is an update to note that this agreement has now been finalized, and we have more of a sense of when World of Hyatt members can expect to benefit from this. As I said at the time, this acquisition is likely to be quite polarizing, with some consumers being super excited, and others being totally indifferent.
Hyatt buying Apple Leisure Group for $2.7 billion
Hyatt has completed its acquisition of Apple Leisure Group (ALG), which is a resort-management services, travel, and hospitality group. ALG has now been purchased for $2.7 billion in cash from KKR and KSL Capital Partners.
For those not familiar with ALG, it's a company largely focused on selling package holidays, along with managing resorts in the Caribbean, Mexico, Europe, and beyond. ALG manages AMResorts, which includes Alua, Breathless, Dreams, Secrets, Sunscape, and more. ALG also has over a dozen subsidiaries, including Apple Vacations, CheapCaribbean.com, Southwest Vacations, United Vacations, Unlimited Vacation Club, and more.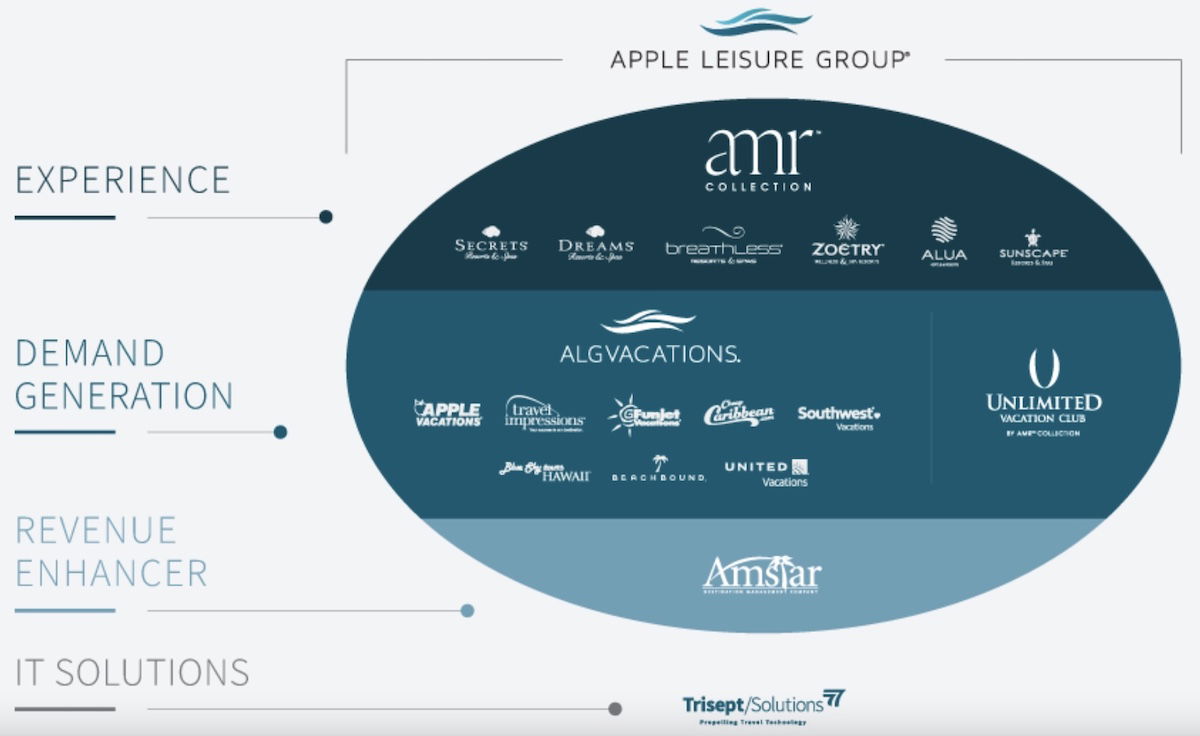 ALG's portfolio includes over 33,000 rooms operating in 10 countries. The portfolio has grown at a fast pace, from nine resorts in 2007 to approximately 100 resorts by the end of 2021, with 24 more executed deals in the pipeline.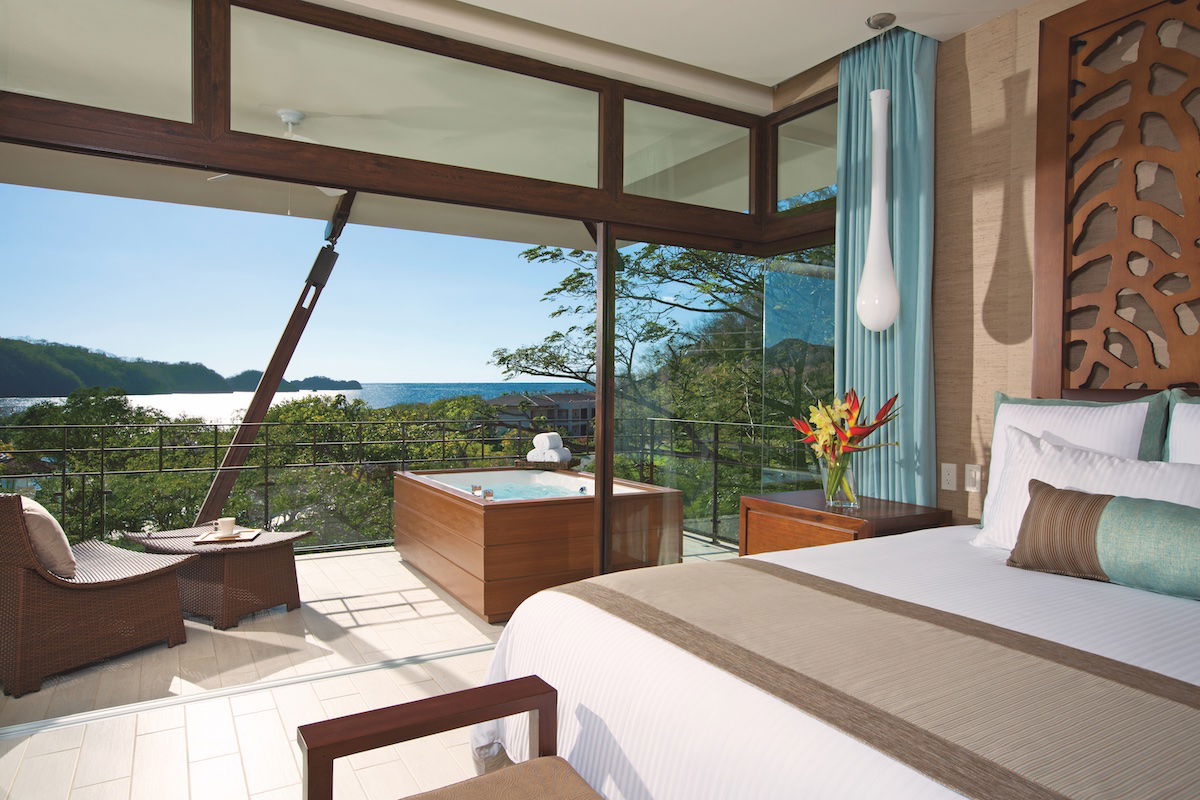 How Hyatt explains Apple Leisure Group acquisition
Hyatt has spent a huge amount of money on this acquisition. As a point of comparison, in 2018 Hyatt acquired Two Roads Hospitality (which brought us brands like Alila and Thompson) for $480 million. Now the company has spent more than five times as much on Apple Leisure Group.
So, what's the rationale? As it's described, here's what Hyatt is hoping to gain by acquiring ALG:
An expanded footprint in luxury and resort travel — this acquisition is expanding Hyatt's presence in luxury leisure travel, as it will double the number of resorts Hyatt manages, and will allow Hyatt to offer the largest portfolio of luxury all-inclusive resorts in the world
Major expansion in Europe — this will grow Hyatt's European footprint by 60%, and will allow the Hyatt brand to enter 11 new European markets
An expanded platform for growth — ALG's developer and owner base will expand Hyatt's relationships with committed partners in key complementary geographies
Hotel owners will benefit — owners of Apple Leisure Group resorts will have access to a much broader collection of brands (in other words, we could see some of these hotels rebranded under one of Hyatt's existing brands), along with the backing of Hyatt's global distribution, sales, and marketing
More options for World of Hyatt members — it's expected that these resorts will be integrated into World of Hyatt in 2022, allowing members to earn and redeem points, and take advantage of elite perks
This will expand Hyatt's end-to-end leisure travel offerings — ALG Vacations is one of the largest package tour providers and leisure travel distribution platforms in North America, so Hyatt could get more into the package holiday business
This allows Hyatt to grow its asset-light strategy — ALG is asset-light, and with Hyatt continuing to sell real estate assets, the company hopes to increase the percent of revenue generated from fees
Here's how Hyatt CEO Mark Hoplamazian described the acquisition when it was first announced:
"With the asset-light acquisition of Apple Leisure Group, we are thrilled to bring a highly desirable independent resort management platform into the Hyatt family. The addition of ALG's properties will immediately double Hyatt's global resorts footprint. ALG's portfolio of luxury brands, leadership in the all-inclusive segment and large pipeline of new resorts will extend our reach in existing and new markets, including in Europe, and further accelerate our industry-leading net rooms growth. Importantly, the combination of this value-creating acquisition and the $2 billion increase in our asset sale commitment will transform our earnings profile, and we expect Hyatt to reach 80% fee-based earnings by the end of 2024."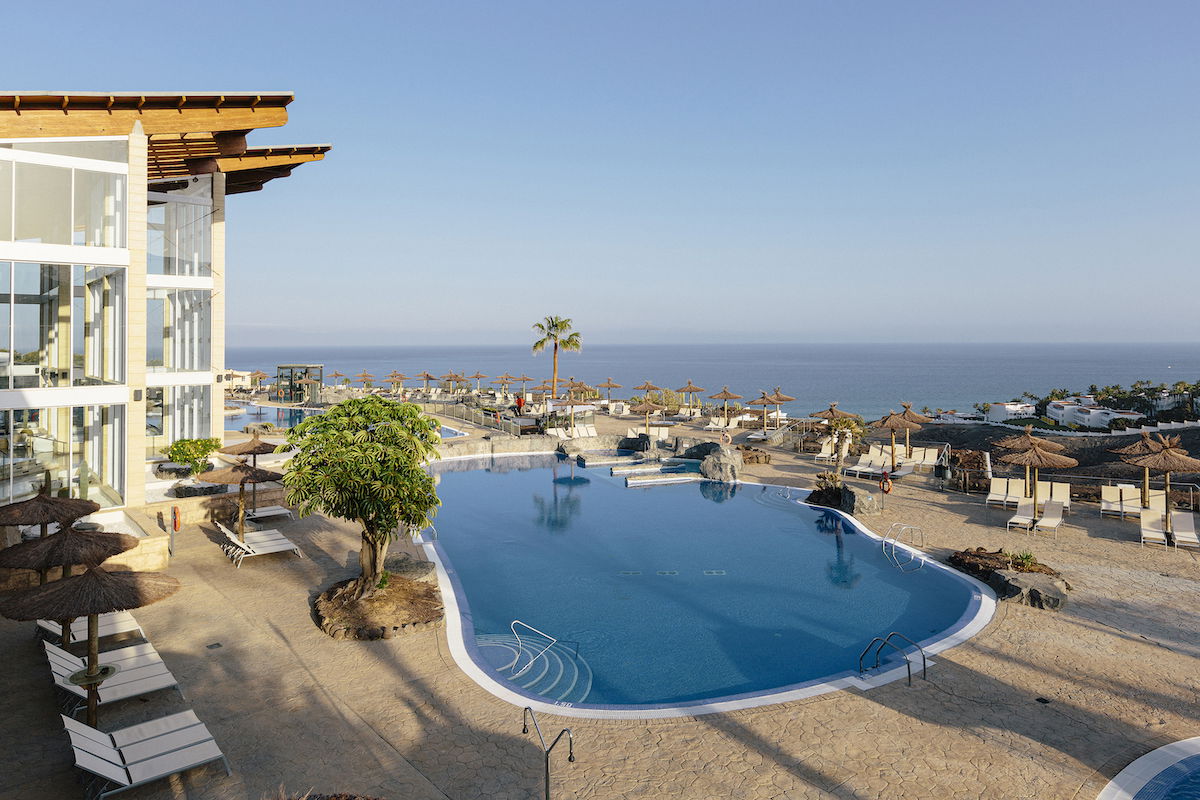 My take on Hyatt's acquisition
We knew for a while that Hyatt was looking to acquire a hotel brand in order to grow in Europe. I was excited about that concept, though personally I can't say I'm excited about the execution here. A few thoughts:
This reflects that Hyatt is looking to grow in the leisure market, which is logical at this point, given that it's anyone's guess when business travel will get back to 2019 levels
This is a huge purchase — Hyatt's market cap is $7.3 billion, and this is a $2.7 billion acquisition, so proportionally this is almost like when Marriott purchased Starwood
The heavy focus on all-inclusives is going to be polarizing — some people love all-inclusives (especially those with families and those who like hanging out at resorts), while others don't enjoy this type of vacation
I think it might be a stretch to suggest that all/most of these properties are "luxury resorts," as I'd say most of these properties are more mid-range
Assuming there's not a major rebranding of existing resorts, Hyatt is getting worse than Marriott here in terms of the number of hotel brands it will have
Browsing Apple Leisure Group's portfolio, there's not a single hotel that jumps out and me and makes me say "I can't wait to stay/redeem points here!" (which isn't to say I won't stay at one, but it's not like when Hyatt acquired Two Roads Hospitality, and I suddenly saw a dozen hotels I desperately wanted to stay at)
I really wish Hyatt's acquisitions were a bit more strategically focused for consumers in terms of growing on its core value proposition; while I'm not a huge IHG fan, I love how IHG wanted to grow in the luxury space, and then acquired Kimpton, Regent, and Six Senses, all of which are great brands (gosh, I would have loved if Hyatt acquired Six Senses instead!)
One can't help but wonder the long-term impact on World of Hyatt for acquisitions like these, especially since they're largely going after those who book package holidays; presumably these hotels have a lower fee structure and feel that they don't need to offer as many rewards, since that might not be what motivates people to book one of these properties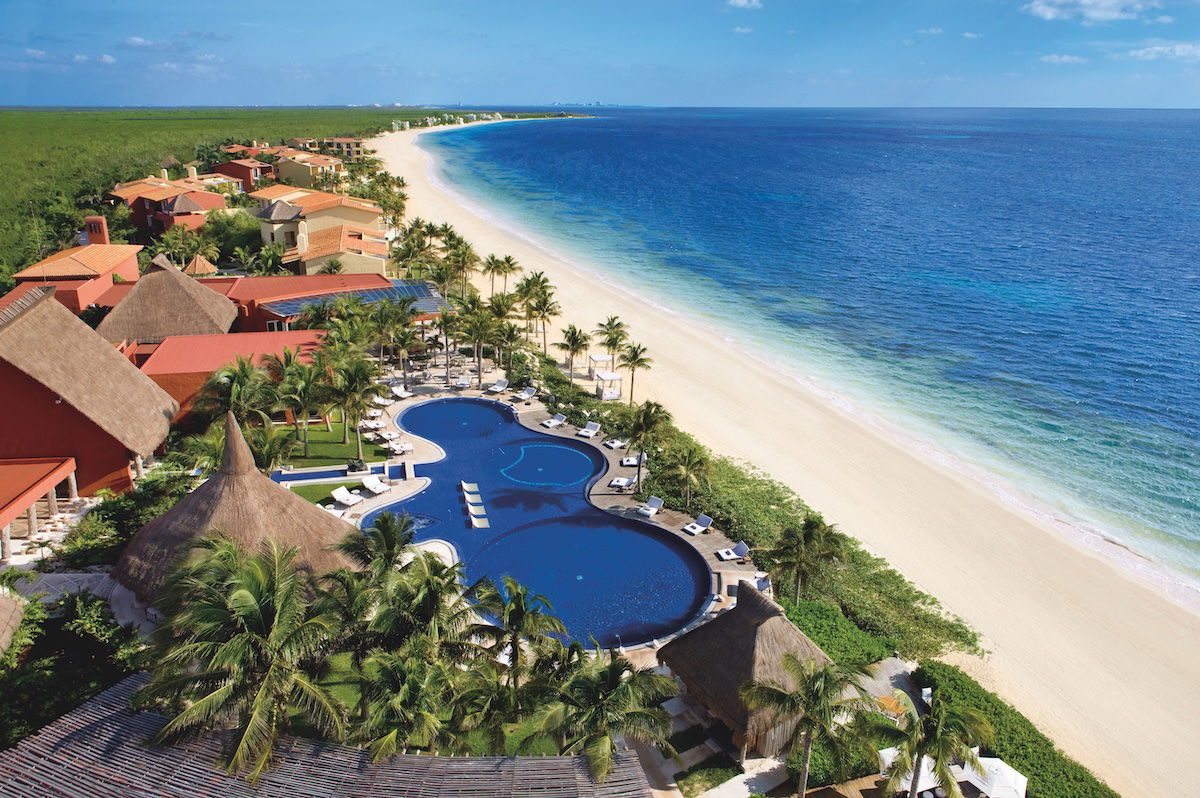 Bottom line
Hyatt has completed its acquisition of Apple Leisure Group, which is Hyatt's biggest acquisition yet. This will greatly expand Hyatt's footprint in the all-inclusive resort market, especially in the Caribbean, Mexico, and Europe. For consumers who like all-inclusive properties, this is great news. For others, it's probably quite a bit less exciting.
What do you make of Hyatt's acquisition of Apple Leisure Group?