Several weeks ago history was made at Southwest Airlines, when the first mother & daughter pilot duo flew together. The same has just happened at Hawaiian Airlines.
Hawaiian's mother & daughter pilot duo
On Thursday, September 1, 2022, Hawaiian Airlines captain Kamelia Zarka and her daughter, first officer Maria Zarka, operated a series of inter-island flights together on a Boeing 717. This marks the first time in Hawaiian Airlines' 93-year history that a mother and daughter duo flew together.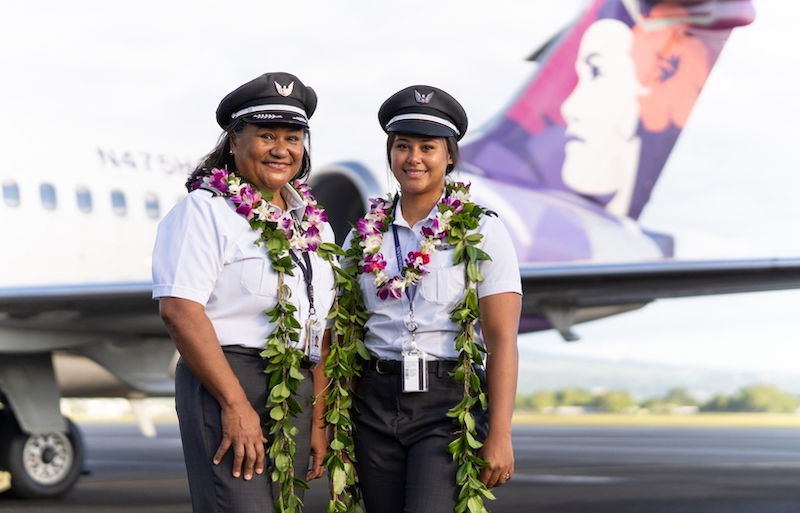 For context on how they both got into aviation:
Kamelia joined Hawaiian Airlines as a flight attendant in 1992, and then became a pilot in 1999, leading to her becoming the first Tongan female captain at a commercial airline
Maria joined Hawaiian Airlines in April 2022, and prior to that worked as a Newark-based Republic Airways first officer for two years
Here's how Kamelia described the experience of flying with her daughter:
"Flying for Hawaiian Airlines with my daughter, side-by-side in the cockpit, was a dream come true for me. I always knew Maria would be a fantastic pilot – she's always been brilliant and professional – but sitting next to her as she flew the plane with such skill and ease still blew me away."
Meanwhile here's how Maria described the experience of flying with her mom:
"Everybody always tells me how amazing it is to fly with my mom and today I got to experience that. She's an amazing pilot and learning from her is learning from one of the best. Now I call her 'Capt. Mom.'"

"I feel fortunate to have a mom who cares so much and has worked hard to pave the way for other females and me as the first Tongan female to captain a commercial airline. And now it's my turn. I'm looking forward to continuing my mom's legacy while making my own mark as a Hawaiian Airlines pilot."
Below you can see a video from their special day of flying together.
Given that Hawaiian Airlines has a pretty small Boeing 717 fleet ("just" 19 planes), I imagine they'll fly together in the future even if they don't intend to plan it that way. By the way, Boeing 717 pilots at Hawaiian Airlines sure do a lot of segments — they flew from Honolulu to Hilo to Honolulu to Lihue to Maui to Lihue to Honolulu together in one day.
The story of Hawaiian Airlines' first female Tongan captain
What's equally interesting to me is the backstory of how Kamelia Zarka became the first Tongan female captain at a commercial airline. How did Kamelia Zarka do it?
She grew up in Tonga, and didn't leave until after she finished high school, as she received a federally funded college scholarship to Sotra Videregaende Sko in Norway
She then became a youth coordinator with the Tonga Red Cross Society
She then met her husband back in Tonga, and she eventually moved to Hawaii with him, after he took a teaching fellowship at the University of Hawaii at Mānoa
Once in Hawaii, Kamelia sent out her resumes to all kinds of jobs, and in 1992 was hired as a flight attendant at Hawaiian Airlines
During a flight from Honolulu to Pago Pago, the captain said that any flight attendant who wanted to sit in the cockpit for landing could do so, and Kamelia took him up on that offer; she thought to herself "hey, I can do this," so when she got home she asked her husband what he thought of her becoming a pilot
Not long after that, Kamelia had her first flight lesson in a Cessna; she then went on to earn her private pilot license, before taking a leave of absence as a flight attendant to obtain her instrument, commercial, multi-engine, and flight instructor certificates, which she largely got with the support of a scholarship
Kamelia spent a total of seven years in her pilot training, including working at some regional airlines
On her 38th birthday, in 1999, she was hired by Hawaiian Airlines as a flight engineer on the DC-10
After that, she became a first officer on the Boeing 767 (which has since been retired by Hawaiian Airlines), and then in 2018 she became a Boeing 717 captain
Kamelia likes flying the Boeing 717, since she can be home with her family most nights, which isn't the case when you fly the long haul fleet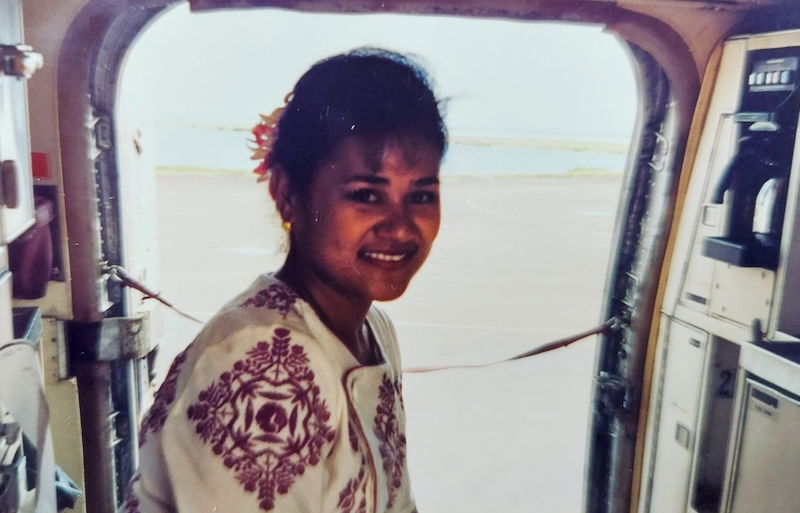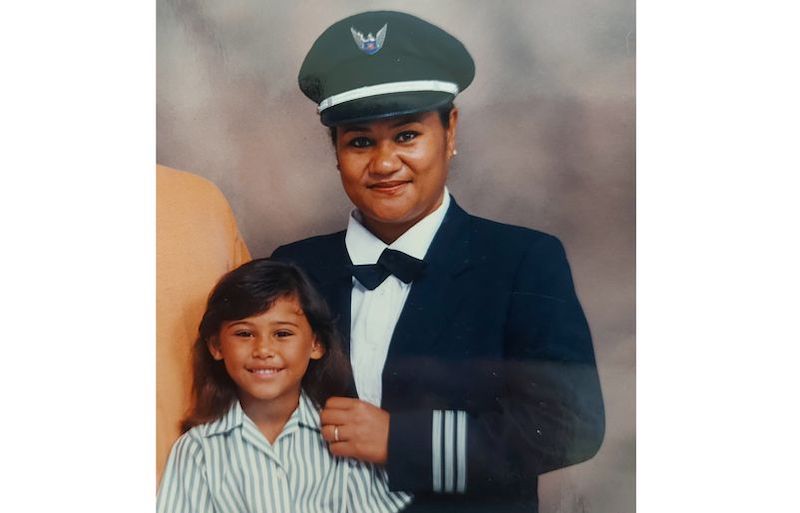 Bottom line
Not only was a Hawaiian Airlines Boeing 717 piloted by a mother and daughter team, but the mother was also the first female Tongan airline captain. What a fun and impressive story.
As a lifelong avgeek I of course love stories of people who knew they wanted to be a pilot from a very young age, and made that a reality. However, there's something equally inspiring about people who didn't have that in the plans, saw the opportunity one day, made it happen, and haven't looked back ever since.
Congrats to Kamelia and Maria on this very cool series of flights!