The Australian has the story of how a female Qantas pilot who pioneered gender equality at the airline is now suing her employer for sexual harassment and discrimination.
What a female pilot has allegedly put up with
Davida Forshaw has been a Qantas pilot for 23 years, though is currently on medical leave. She has been a mentor to other aspiring female pilots, and is the director of JEDI (justice, equality, diversity, and inclusion) of Piloting Mindset, a consulting company for airline pilots.
Forshaw is now suing her employer, and a lawsuit outlined the sexual discrimination she has faced at the airline over the years. Some of the accusations are simply awful, though sadly I can't say I'm surprised. Among other things, according to Forshaw:
She received sexual advances from a Qantas captain at a hotel in Bangkok, and he then wrote her a bad performance review; when she reported this, she was told "no, he is a Qantas captain, everyone will believe him and not you"
She was once told she "would do a lot better if she dyed her hair blonde and wore a push up bra"
On International Women's Day in 2018, two male pilots told her they could not wait for "this sh*t" to be over," referring to a day dedicated to women
During a trip to Rome in 2002, a captain told her "I thought your name was Davo, what f*cking use will you be to me on this trip, I bet you don't even drink beer"
On a trip in 2019, a captain told a sexually explicit joke, and then said "you're not going to be one of those 'O' women, are you?"; when she asked for clarification, he said "women who are O-ffended at everything"
During an engineering briefing, she was told to get coffee for her male colleagues
Forshaw also claims that this sexual discrimination has prevented her from becoming a captain. During her training to become a captain (which she hasn't been successful with):
During a training session, one of the pilots rolled his eyes at her when she asked a technical question, saying "why on earth would you think that is an important question?"; she claims the pilot was "derisive, combative, and hostile" toward her
During another training simulation, a pilot repeatedly rolled his eyes at her when she would ask questions, and was "rude and disrespectful"
During another training session, two pilots would cut her out of their conversations during important training sessions, deliberately choosing discussion points she could not contribute to"
With this lawsuit, Forshaw is demanding that she receive a monetary settlement for the harassment she has put up with, and she has also requested that Qantas establish a quota system to increase the percentage of female pilots it employs.
Below you can see a Qantas video Forshaw was featured in, on International Women's Day, no less.
Qantas' statement about these allegations
A Qantas spokesperson issued the following statement about the allegations:
"We took immediate action when Ms. Forshaw made her complaint after being unsuccessful in a module required to be promoted to a captain."

"The employees she accused of discrimination or misconduct were stood down from work while we investigated. The claims of discrimination were not substantiated."

"Ms. Forshaw has recently made additional allegations about other historical incidents. We were not previously aware of these incidents and have asked Ms. Forshaw for further information so we can investigate."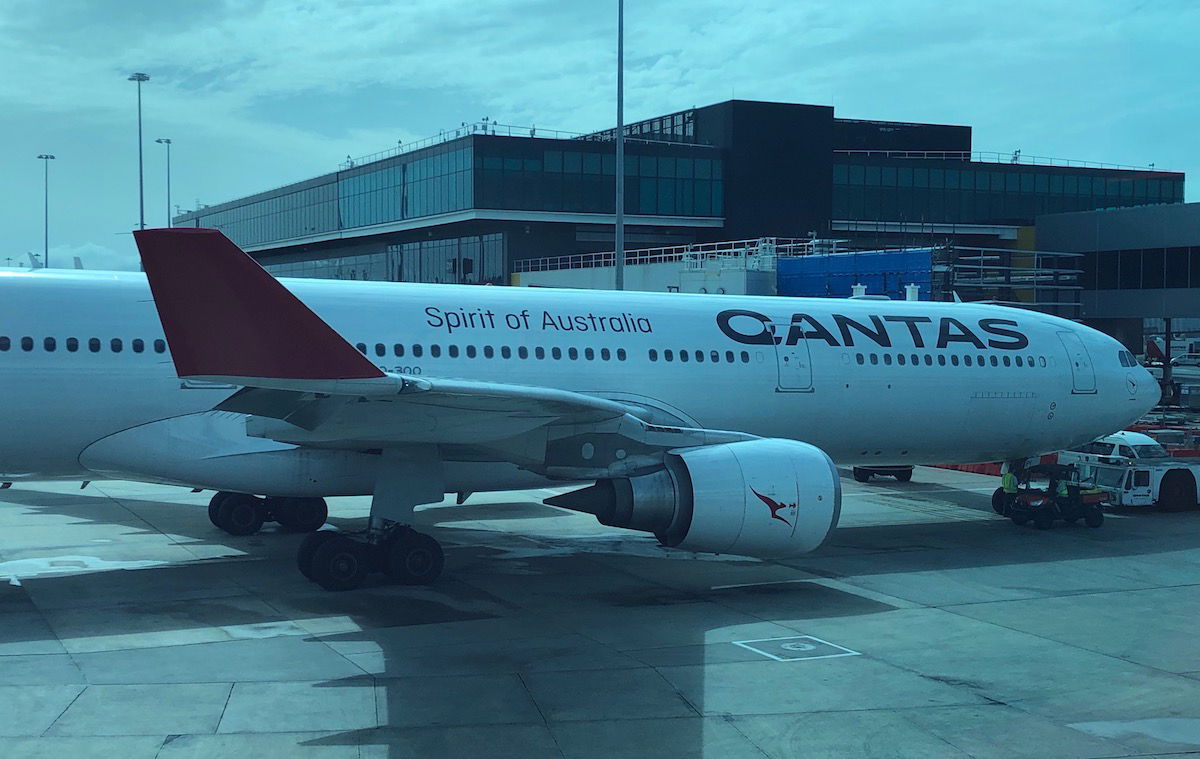 My take on this lawsuit
As it stands, just over 5% of airline pilots globally are female, and even worse, just over 1% of captains globally are female. Obviously that's an issue, and it's something that many airlines are working to improve. The numbers still differ significantly around the globe — in Saudi Arabia, 0% of airline pilots are female, while in India, 13% of airline pilots are female.
There's simply no denying that currently some gender discrimination exists among pilots, whether conscious or subconscious. Not too long ago I was sitting at a hotel bar near three male pilots for a major US airline, and the amount of sexism and homophobia I heard made my blood boil.
"Locker room talk" is still very much an accepted practice among many pilots, because there's no one to stop them. I won't talk about what I think the causes are for that, but I think we can all agree that one way to stop it is to make the cockpit more diverse. The more diverse a crowd, the more conscious people are of what they say, and that's a good thing.
I don't for a second doubt that virtually all female pilots have experienced sexual harassment at some point. A recent study found that female pilots were three times more likely to experience sexual harassment than male pilots (and frankly that still seems surprisingly low).
While the sexual harassment needs to be addressed, what I can't say with confidence is if that was the reason she wasn't promoted to captain. There are obviously lots of factors that could contribute to her not getting the upgrade, despite going through the training. Did she just not have the knowledge needed to be captain, and if so, was the lack of knowledge because the male instructors weren't treating her the same?
It's certainly possible…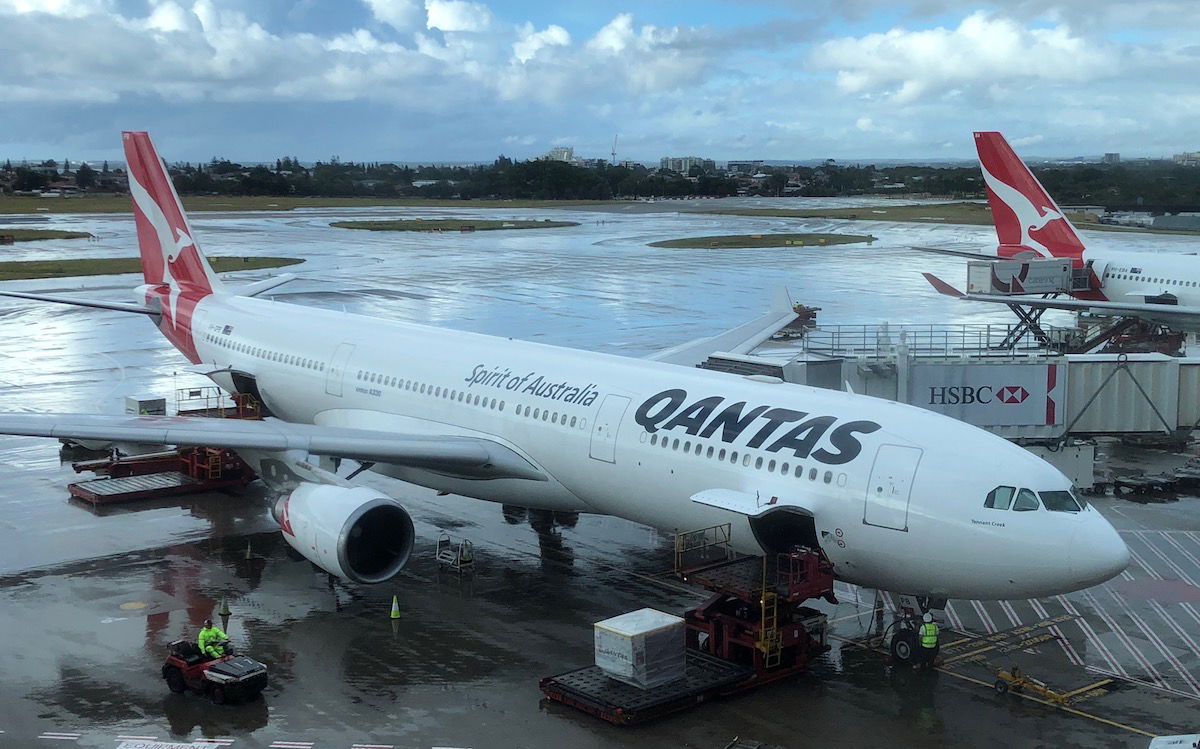 Bottom line
A female Qantas pilot has made some pretty awful accusations against the airline for sexual harassment and discrimination. In addition to all kinds of alleged incidents where male pilots spoke to her in an inappropriate way, she also claims she hasn't been upgraded to captain due to discrimination.
I'm curious to see how this plays out in court — hopefully Qantas takes these accusations seriously.
What do you make of this lawsuit against Qantas?