Ultra low cost carriers in the United States have had a really tough few months. While travel demand in general has been strong, that demand has overwhelmingly been for long haul travel and for premium products, neither of which ultra low carriers can really capitalize on.
Frontier Airlines CEO Barry Biffle is a bright guy, and he recently stated that "you've got fuel, capacity and demand all headed in the wrong direction, we're kind of the canary in the coal mine." Well that's certainly not something you want to hear an airline CEO say!
During Frontier Airlines' recent Q3 2023 earnings call, Biffle made some interesting comments about how the airline will transform, as flagged by The Airline Observer.
Frontier Airlines plans to become more modular airline
Frontier Airlines has plans to make significant changes to its business model, and become more like Ryanair and Wizz Air in Europe. Wait a second, isn't Frontier already kind of like that, in terms of cramming in tons of seats, and charging for just about everything? Yes, indeed.
The way that Frontier plans to evolve and become more like European ultra low cost carriers is in the way that it builds its network. Currently, Frontier largely operates like the "big three" US carriers, in terms of cycling planes throughout its schedule and route network. A plane might fly a complicated multi-day pattern, spending every night in a different city.
By the spring of 2024, Frontier plans to build a significantly more modular network. The idea is that Frontier will base aircraft at specific airports, and then 90%+ of the time, those planes will fly back to the same base each night. This is similar to what you'll find at most ultra low cost carriers in Europe. What's the advantage of this?
Frontier has had huge issues with operational reliability, and basing aircraft out of an airport helps with that; that's because when there are irregular operations, a plane will currently get out of sequence, and then the operation struggles to recover, due to the domino effect of that
By focusing more on having mini-hubs in many cities, Frontier hopes to get more market saturation, and get more people to apply for co-branded credit cards, and be loyal to the airline
By operating most planes to and from the same airport every day, presumably there will also be some savings in terms of crewing costs, as crews will have fewer layovers
By flying planes to the same bases every day, it will also help with maintenance costs, since maintenance can more reliably be performed overnight
Frontier has already been trying to build a more modular network, but the airline is saying that it hasn't done enough, and this is what has caused huge reliability issues. For example, due to air traffic control and other delays, over one-third of aircraft don't end up where they're supposed to every night, and obviously that causes massive reliability issues.
Biffle is a really bright guy, and I think this strategy makes a lot of sense. Frontier wants to be the airline with the lowest unit costs and highest aircraft utilization, but that can't come at the expense of operational reliability. Lack of operational reliability is one of the main reasons some people avoid Frontier. I think this is a big step in the right direction.
Frontier points out how Ryanair deals with major air traffic control issues in Europe, yet operates much more reliably.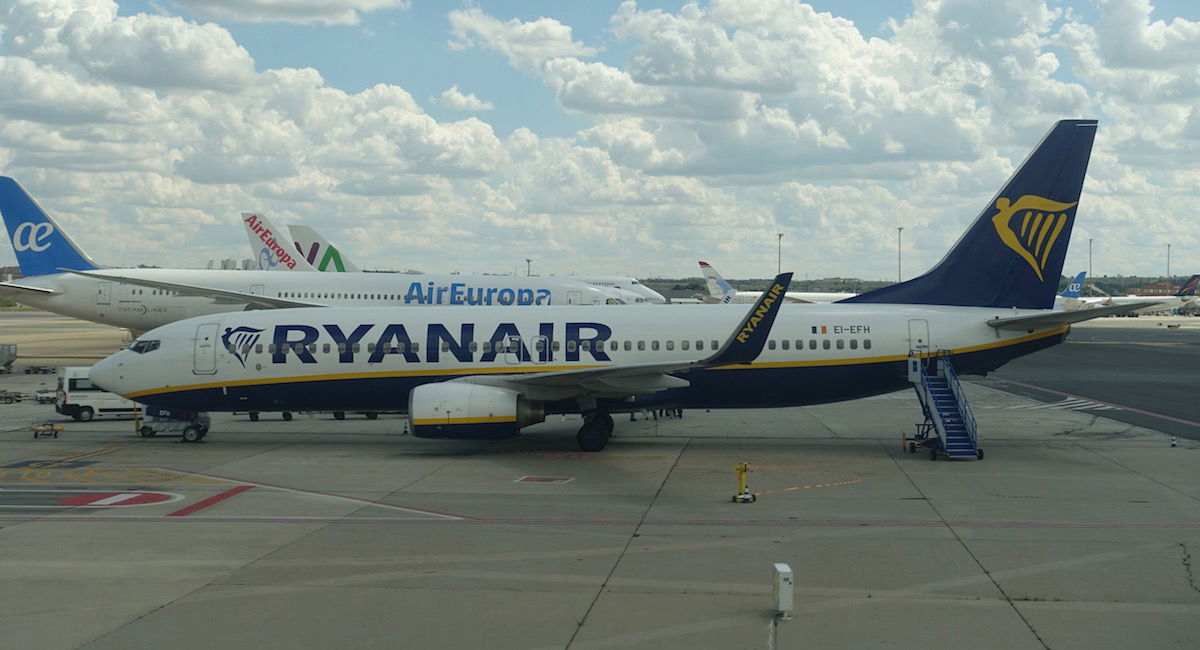 Biffle expects demand to rebalance in 2024
Recently, United Airlines CEO Scott Kirby predicted that ultra low cost carriers were in big trouble, because he felt that demand had shifted long term toward long haul travel and premium products, which ultra low cost carriers don't offer.
Biffle has a different take on the situation. Biffle predicts that in 2024, demand patterns will normalize and industry capacity growth will moderate and rebalance across geographies. Biffle is betting that having the lowest unit costs is the key to long term success, and he expects Frontier to have the lowest unit cost per seat in the United States for years to come.
Biffle also argues that operating a high utilization, highly reliable airline, will be important to the carrier's success. Of course that's an area where Frontier has to prove itself, because historically the airline hasn't been very operationally reliable.
Between Kirby and Biffle, who do I think is more in the right on this topic? A few thoughts:
There are a lot of macroeconomic factors that could impact demand, and nobody knows for sure how that's going to play out in the coming years
The CEOs of the "big three" carriers tend to make some pretty bizarre claims at times that are consistently proven wrong, like former American CEO Doug Parker claiming the airline would never lose money again, so I tend to approach these claims with a lot of skepticism
Kirby claims that the lowest margin airlines in the industry always end up having to make adjustments, and while that's true, those airlines are only the lowest margin right now because of demand patterns; a lower cost structure with lower fares isn't necessarily lower margin than a higher cost structure with higher fares
I tend to agree with Biffle that there's something to be said for having the lowest cost structure, and that over time, that leaves an airline well positioned
If we have any sort of a serious recession and/or a decrease in international demand (which I could see happening, given the current conflicts in the world), the legacies, and in particular United, will be the worst positioned in the industry, given how heavily reliant their revenue is on long haul flights
I tend to think that over time all demand patterns normalize, and I think the current level of international demand won't be there forever, and many people will go back to more domestic travel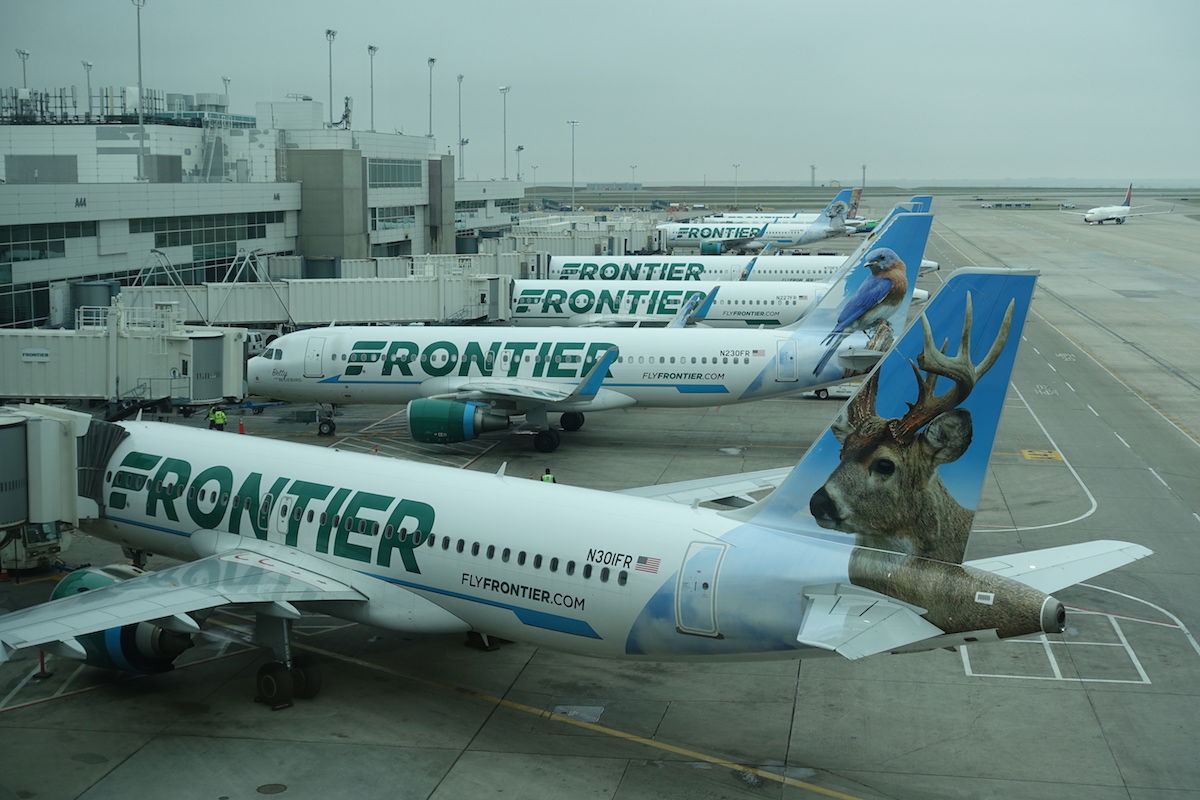 Bottom line
Some major changes are being planned for Frontier Airlines, given the rough position that ultra low cost carriers are in. By the spring of 2024, Frontier plans to become a more modular airline, with 90%+ of aircraft being based at a single airport. This should greatly help with operational reliability and controlling costs, both of which Frontier executives view as the key to the company's success.
While legacy airline executives like Kirby think that ultra low cost carriers are in big trouble in the long run, I tend to be more in Biffle's camp in thinking that demand will continue to evolve. Post-pandemic, we first saw huge demand for domestic travel, then for long haul international travel, and I think we'll see a healthier mix in the future.
What do you make of Frontier's plans to evolve?