It has been a fascinating few years for the airline industry. In early 2020, many wondered if the airline industry would ever look the same. Fortunately here in the United States, airlines saw a faster than expected recovery in demand, and have largely seen record revenue and record profits.
For a while, it seemed like airlines were unstoppable, with seemingly no limit to consumer demand. The tides seem to have turned in recent weeks, though, as air travel demand is finally softening, and in an uneven way.
I wanted to discuss that in a bit more detail…
Frontier Airlines CEO issues dire warning
The Wall Street Journal has a story about how "revenge travel" has fizzled for budget airlines in the United States. Frontier Airlines is one of the biggest ultra low cost carriers in the United States, and CEO Barry Biffle made some pretty alarming comments:
"You've got fuel, capacity and demand all headed in the wrong direction. We're kind of the canary in the coal mine."
For those not familiar with that phrase, it's defined as "an early indicator of potential danger or failure." The legacy airlines aren't seeing similar patterns, though. United Airlines CFO Mike Leskinen said "we have not seen any dramatic change in bookings," and also stated that "we're scratching our heads" regarding what's going on at ultra low cost carriers.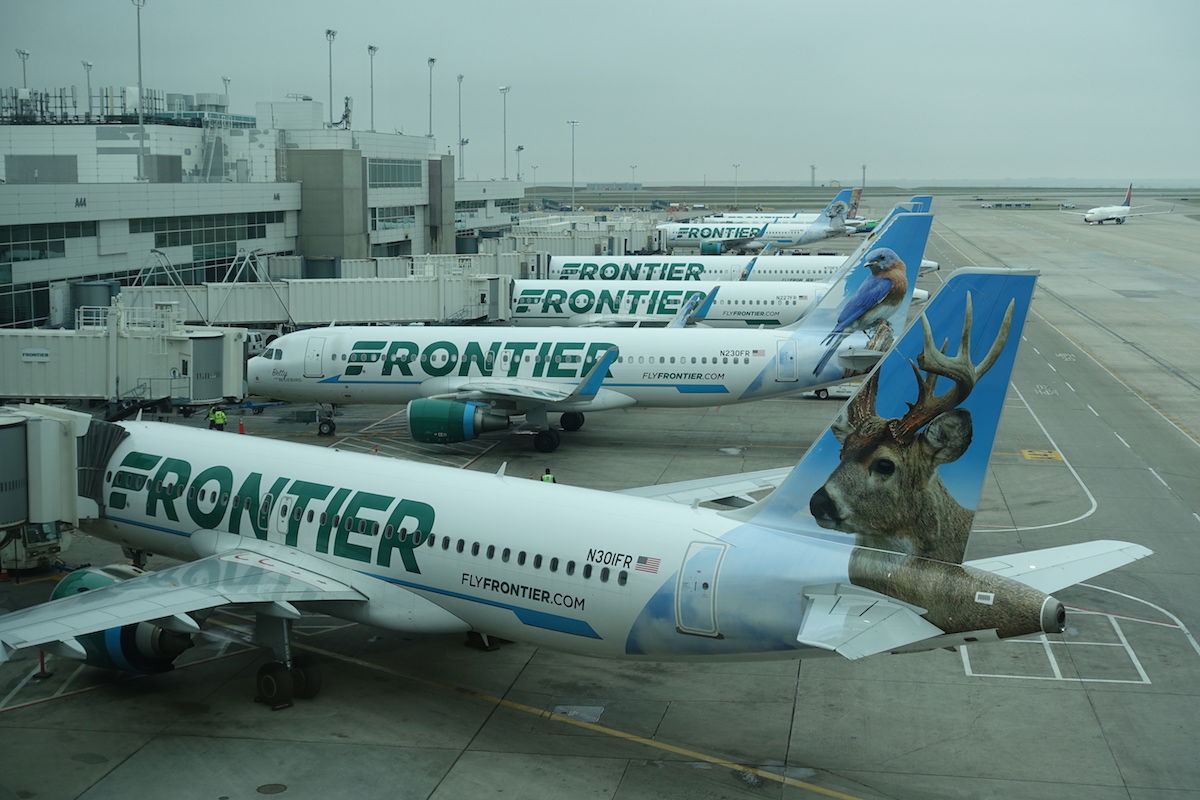 Why ultra low cost carriers are struggling so much
Why are ultra low cost carriers suddenly finding themselves in so much trouble? Well, it's a combination of factors:
While there has been a huge recovery in leisure travel demand, the biggest growth in summer demand has been for transatlantic flights, which is a market where ultra low cost carriers don't compete; summer is the busiest season for leisure travelers, yet domestic demand hasn't grown as much
While demand for domestic travel is finally exceeding pre-pandemic levels, capacity is also up considerably, as many airlines have continued to grow their fleets
As we've seen demand grow since the start of the pandemic, what's perhaps most noteworthy is how much demand has grown for premium seats, as that's where the major airlines are doing best
While there's not a single socioeconomic group that flies with ultra low cost carriers, many people who may usually fly with these airlines are feeling the impacts of inflation more than others, and might be choosing to travel less
As the increase in demand is slowing down, the "big three" US carriers are also lowering their airfares, which makes it hard for ultra low cost carriers to differentiate themselves
The ultra low cost carriers don't have nearly the revenue from their loyalty programs that the legacy airlines do, and that's one of the biggest profit centers for some airlines; people want to flex with Sky Club access, not with Frontier or Spirit elite status (as valuable as it can be!)
Honestly, it seems to me like ultra low cost carriers are in a really tough spot. They can't capitalize on premium demand or loyalty programs. They can't capitalize on transatlantic demand. And they're facing the reality of much higher labor costs, all while supply across the industry continues to increase, outpacing demand.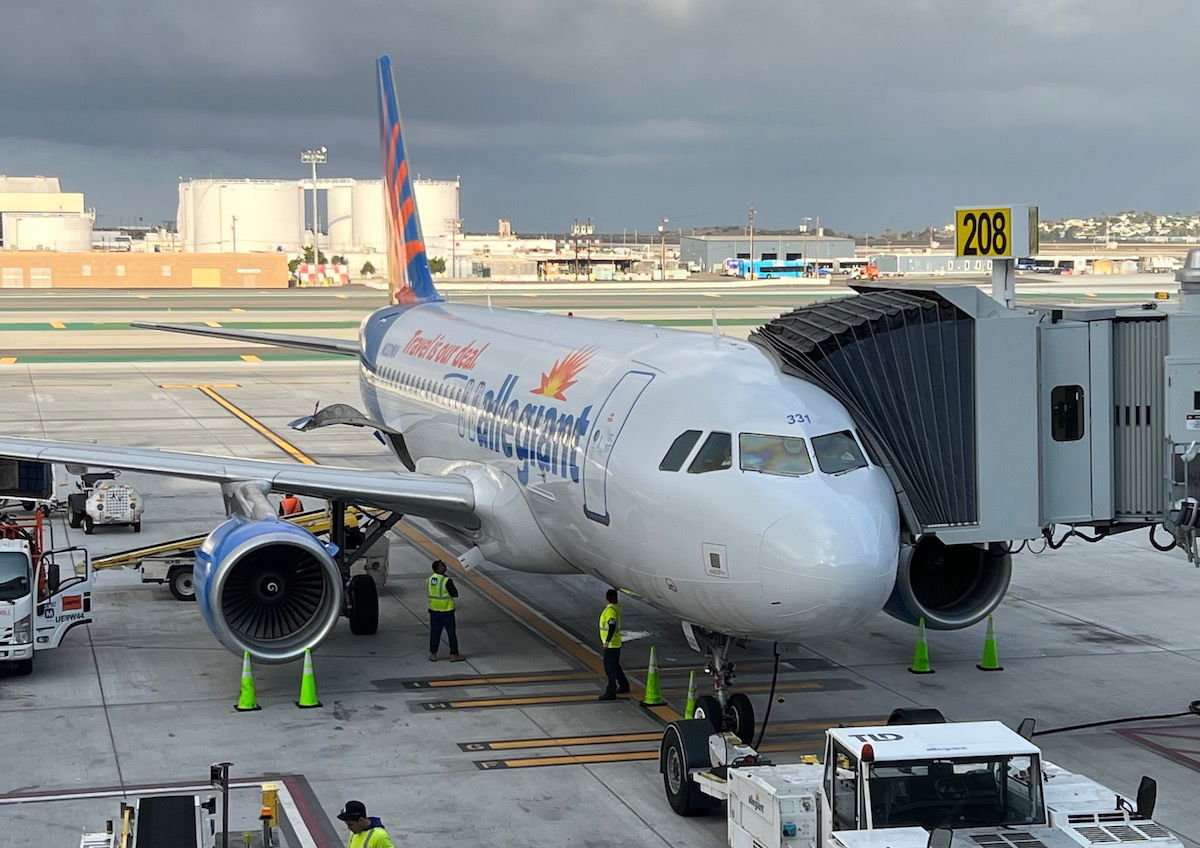 Is the JetBlue & Spirit merger really worth challenging?
As most of you probably know, JetBlue intends to acquire Spirit, but the Department of Justice is suing to block the merger, arguing it's bad for consumers. The trial for that actually starts next Monday, October 16, 2023. The concern is that it would eliminate an ultra low cost carrier competitor in the industry, as seats would be eliminated.
I can't help but wonder if the logic behind this objection shouldn't be rethought at this point, with how the industry has evolved? Consumers are speaking, and they don't seem to want to fly ultra low cost carriers. Frontier and Spirit are doing their best to sell seats, and they aren't able to do so profitably at the moment.
JetBlue's argument in favor of the takeover has been that it's more valuable to consumers to have a sizable fourth competitor to the "big three." As time goes on, I can't help but feel like that's actually true. The major carriers have increasingly competed with ultra low cost carriers on price, so it's not like we wouldn't have low airfare in many markets if Spirit weren't around. They also have a lot more revenue opportunities, though, by offering passengers a wide array of travel options.
Heck, many of the reasons that ultra low cost carriers appear cheap is because they charge you for everything individually, rather than including some things in the fare. The Biden Administration is simultaneously trying to tackle junk fees (which is awesome), while also trying to preserve airlines with fully unbundled fares.
Telling an airline "hey, your business model may no longer be profitable, but too bad, you've gotta keep doing it," just doesn't seem like a good argument at this point. And while I think there's a lot of room for innovation in the US airline industry, it's not like the US only has one or two airlines. Heck, we've seen two new ultra low cost carriers emerge since the start of the pandemic.
I'd argue that JetBlue has long been one of the best value carriers in the United States, with free Wi-Fi, seat back televisions, complimentary seat assignments, free snacks and drinks, and more. Now if only the airline could run an on-time operation…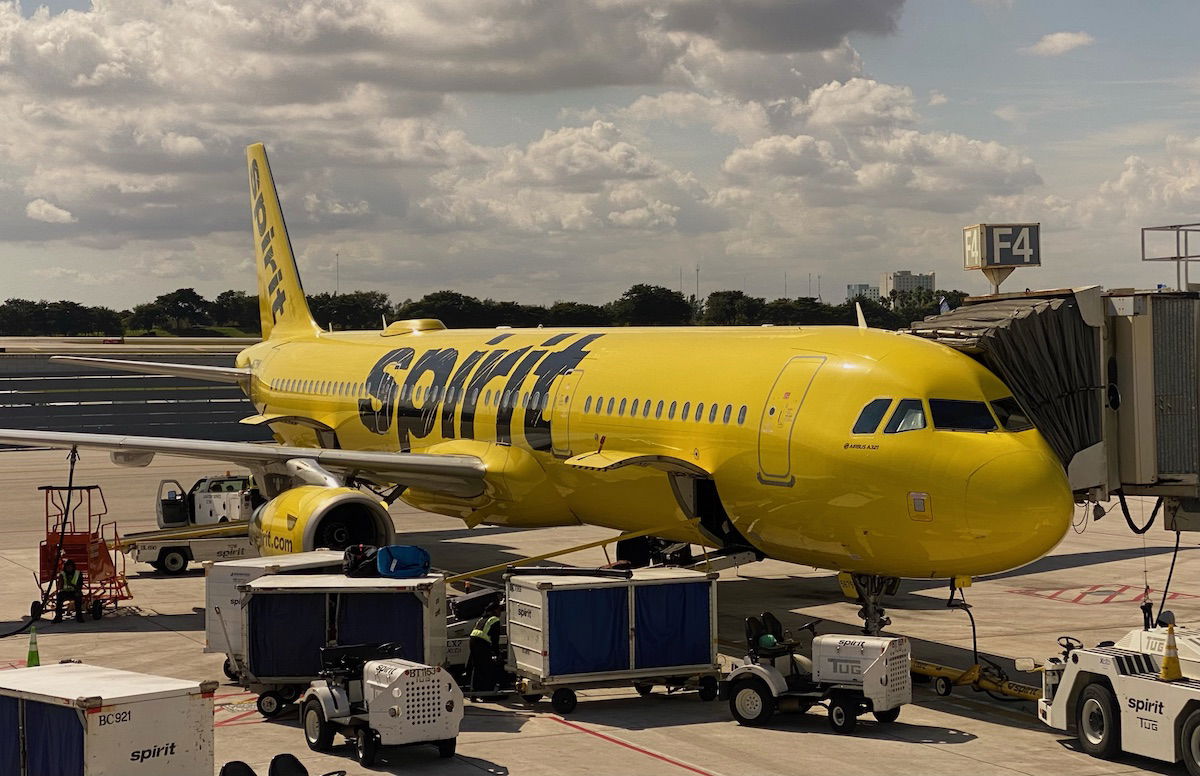 Bottom line
Ultra low cost carriers are in a tough spot, with Frontier Airlines' CEO saying that fuel, capacity, and demand, are all headed in the wrong direction (and that doesn't even address labor costs). The reality is that ultra low cost carriers are facing challenges that other carriers aren't, and I think many of these problems are unique to the United States.
One has to wonder what the future holds for ultra low cost carriers. With regards to JetBlue's takeover of Spirit, it seems to me like more than ever before, the government shouldn't be blocking this takeover. The ultra low cost carrier business model just isn't resonating with consumers in the United States. With capacity in the industry expected to significantly increase in the coming years, it'll only get worse.
What's your take on the ultra low cost carrier situation in the United States?