Update: Note that for requests submitted as of December 8, 2021, hotel status can only be matched up to Elite 50K status, rather than Elite 100K status. Everything else about the offer remains the same. You can find the original post from last week below.
Frontier Airlines has launched a status match promotion. This has the potential to be quite lucrative, especially as you can match based on both airline and hotel status.
Frontier Airlines status match basics
Frontier Airlines is offering a limited time status match promotion (find the full FAQs here):
You need to apply by December 31, 2021
If you apply and are successful, your matched status will be valid within 72 hours
Matched status is valid through December 31, 2022
To be eligible you need to be a Frontier Miles member (you can register for free), and complete the elite status validation form
There's a $49 application fee for a Frontier status match, intended to "verify and validate your application"
Those who took advantage of Frontier's 2020 status match campaign aren't eligible for this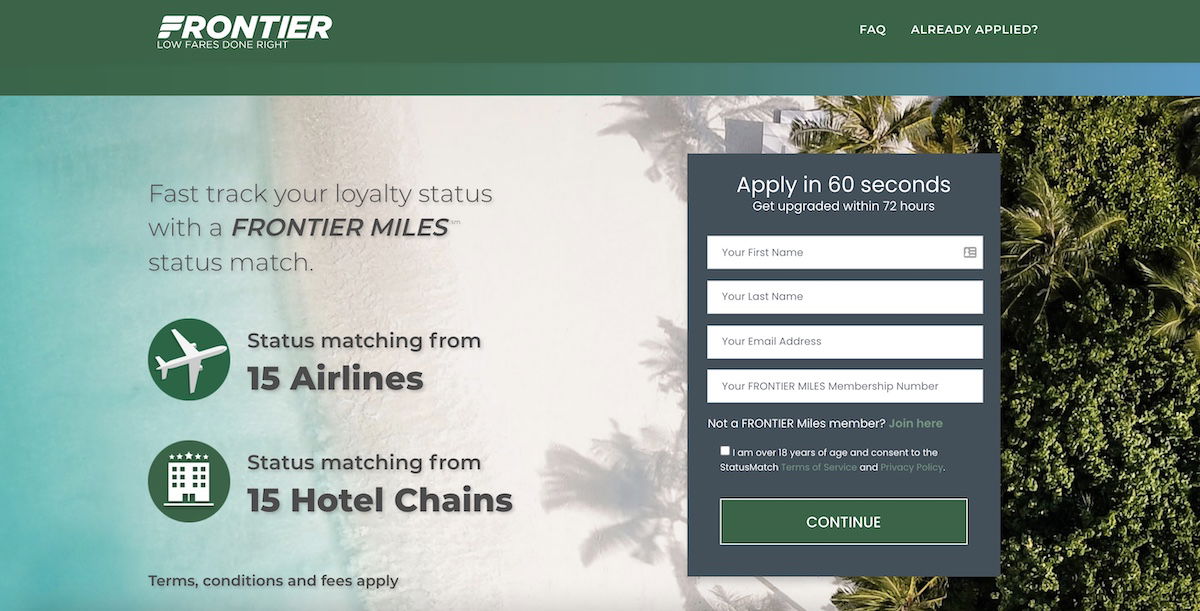 What status will Frontier Airlines match?
Frontier Airlines is matching status all the way up to its Elite 100K level. What's interesting is that Frontier is willing to match both airline and hotel status. Clearly this is clearly just intended to attract new customers who have the potential to be valuable, rather than exclusively poaching those who fly with competitors.
Here are the 15 airline frequent flyer programs that Frontier Airlines will match, along with how status maps over: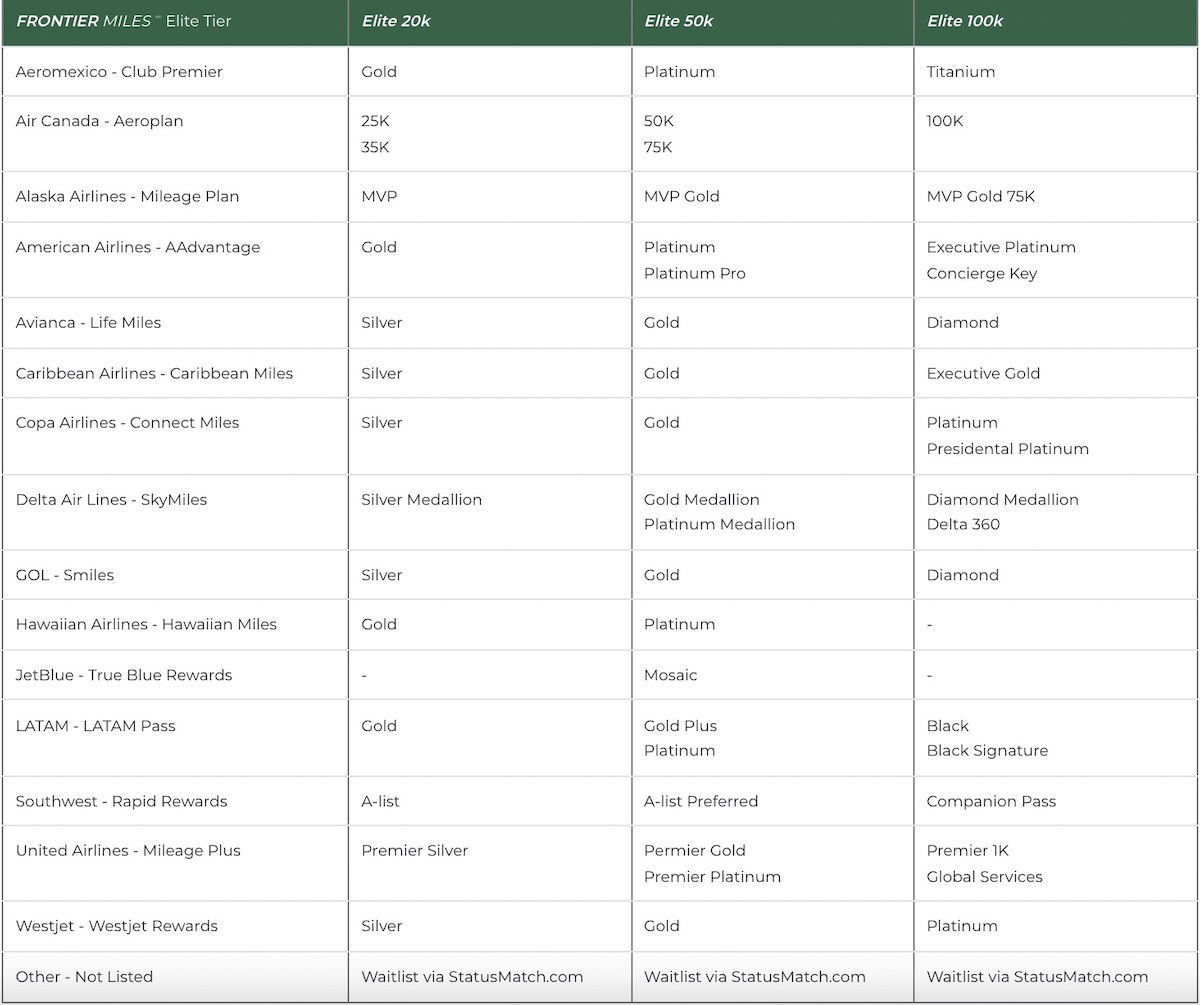 Here are the 15 hotel frequent flyer programs that Frontier Airlines will match, along with how status maps over: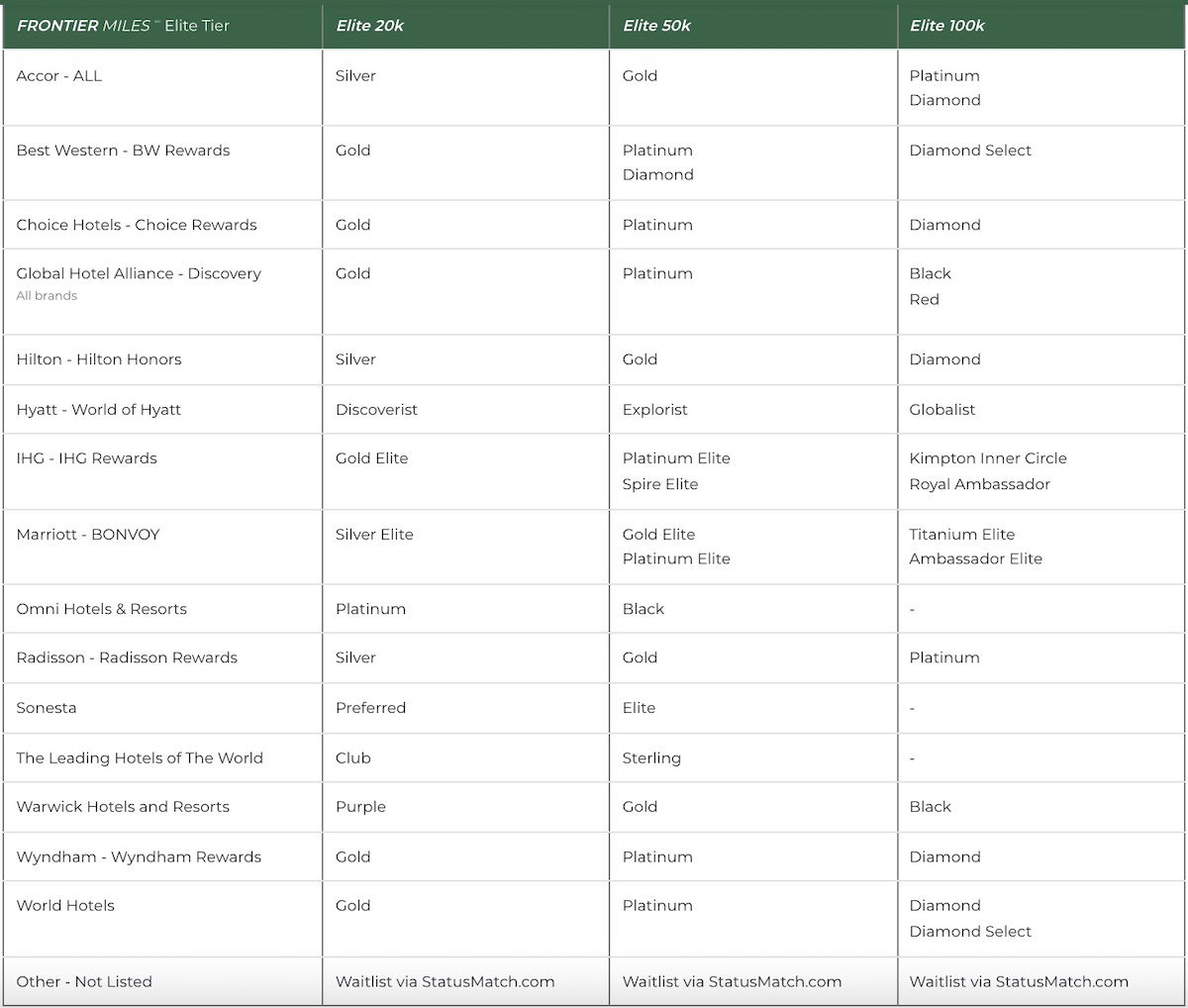 What are the benefits of Frontier Airlines status?
Frontier Airlines is an ultra low cost carrier, so the airline ordinarily charges extra for just about everything beyond your seat and using the lavatory. Frontier Airlines has three elite tiers, and the perks are as follows: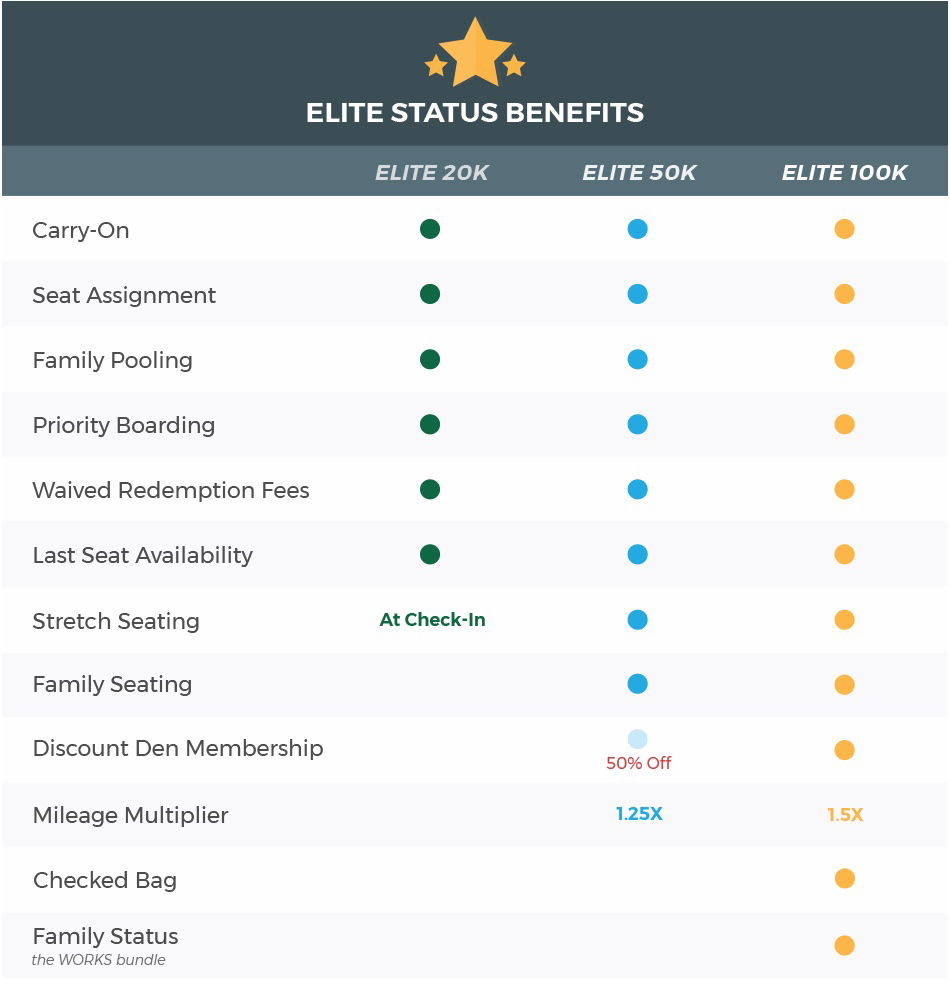 By the way, are there frequent flyers more worthy of respect than those who earn Frontier Elite 100K status the hard way? At least with Spirit Airlines you have the Big Front Seat, while on Frontier you have to put in some hard miles on some very tight planes.
This has the potential to be a great deal
As you can see above, the perks of Frontier Airlines status are pretty significant, especially when you consider Frontier's ultra low cost business model.
For example, Frontier Elite 100K members get a free carry-on, free checked bag, free seat assignments, priority boarding, and much more. This could easily get you more than $49 worth of value (which is the application fee) after just a single trip.
It raises an overall question I have about the economics of ultra low cost carrier frequent flyer programs. For example, about a year ago we saw Spirit Airlines overhaul its frequent flyer program, introducing (arguably) even stronger benefits than what Frontier has.
All the data I've seen at legacy airlines suggests that the average per transaction spending amount for elite members is higher than for non-elite members. So it's not just that elite members provide repeat business, but they're also spending more.
I would have to imagine that's not the case at ultra low cost carriers?
When we're talking about airlines where fees are often a multiplier of base fare, is there money to be made on top tier elite members?
Are top tier elite members booking more expensive last minute tickets to take advantage of these perks?
Or is the goal simply that status gives people something to aim for, and Frontier hopes that people use a co-branded credit card, recommend the airline to friends and family, etc.?
I'm sure the math checks out, it's just such an interesting contrast to other programs.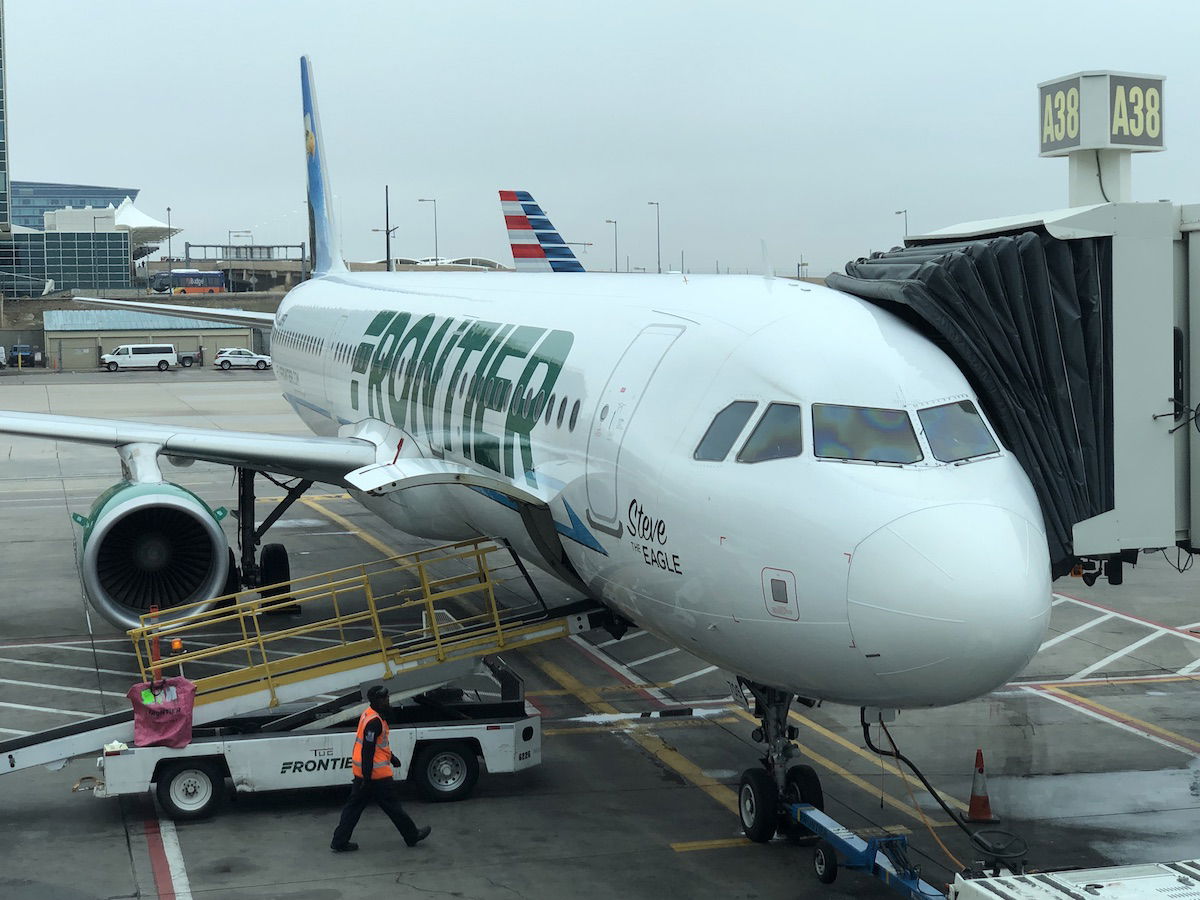 Bottom line
Frontier Airlines is offering a limited time status match promotion, which is an opportunity to match all the way to top tier Elite 100K status (and since we're talking about Frontier, of course there's a fee to apply). If you fly Frontier Airlines with any frequency this could be well worth it, as the $49 fee will potentially be made up for after a single trip.
Anyone plan on taking advantage of Frontier's status match promotion?
(Tip of the hat to View from the Wing)