Emirates President Tim Clark is one of the brightest and most reasonable guys in the airline industry. When he talks, it's worth listening. Along those lines, he has just made some interesting comments about the future of "superjumbo" air travel.
Why the Airbus A380 was such a failure
Back in the 2000s, many believed that the Airbus A380 represented the future of air travel. As the demand for global air travel continues to increase, and as airports are increasingly capacity constrained, higher capacity jets are needed. Unfortunately that's not how things have played out.
A380 production has already ended due to lack of demand — just over 250 of the planes were ever produced, and Emirates purchased around half of those. Emirates executives think the A380 is a brilliant aircraft, while most other A380 customers regret having purchased the jet.
The challenge for the A380 has been that we've seen Airbus and Boeing introduce smaller, long range, and fuel efficient jets, including the Airbus A350 and Boeing 787. These airplanes are great, as they allow airlines to efficiently operate point-to-point long haul routes that may not have previously been economical.
So why has Emirates had such success with the A380, while virtually all other airlines haven't?
Economies of scale are required to make the A380 work; you need a massive hub & spoke network to fill A380s, and having just a dozen A380s doesn't really accomplish that
You need access to a lot of capital, and being owned by an oil rich country certainly helps with that
CEOs of publicly traded airlines are just conservative by nature; they generally won't get blamed for things they don't spend money on, while they will get blamed for things that they do spend money on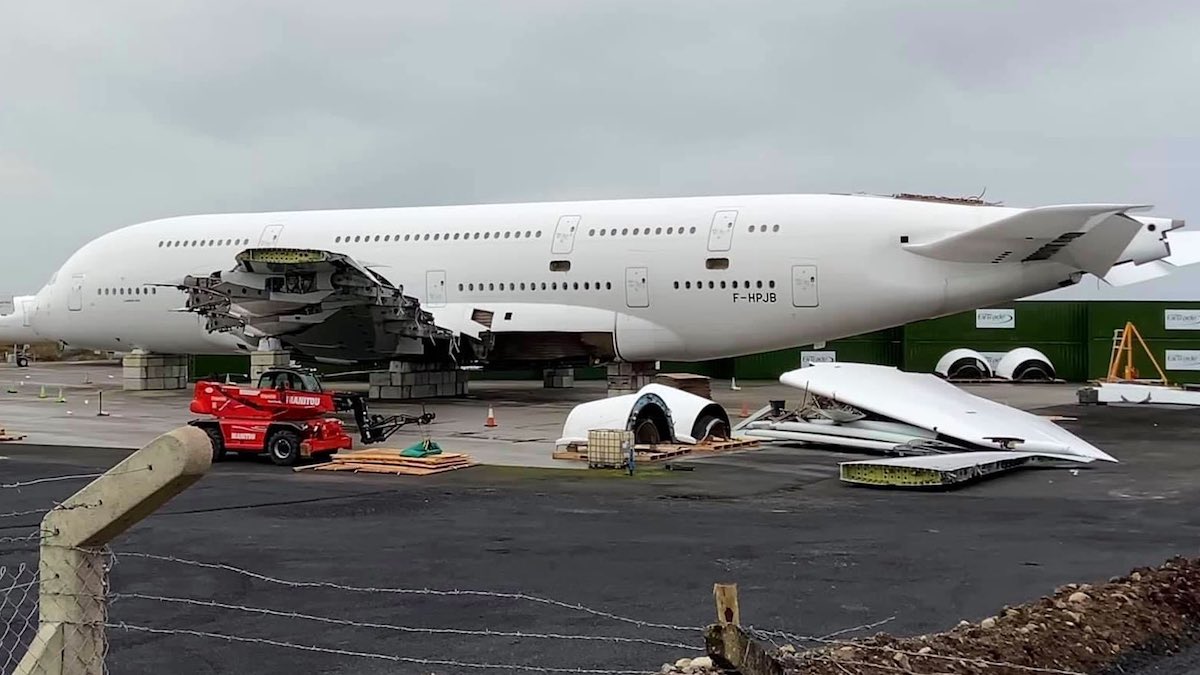 Tim Clark's argument for a new A380 variant
Emirates took delivery of its last Airbus A380 in September 2021. Before A380 production stopped, Emirates President Tim Clark was vocal about asking Airbus to keep the A380 alive. We haven't heard much from him about the jet since then… until now.
CNN Travel has an interview with Clark, where he's once again talking about the long term need for an A380 equivalent, and how the plane could be even more efficient. The basis of his argument is that the demand for global air travel grew by around 4.5% per year pre-pandemic, and we'll probably continue to see that level of growth in the future.
Here's what Clark views as the problem with there not being any superjumbo planes in the pipeline:
"The notion that the A380 was a spent force was always a little bit of a difficult one for us to swallow."
"I was chuckling to myself, thinking 'wait and see.' We started flying the A380 into Heathrow six times a day in October of last year, and we haven't had a [free] seat on any of them since."
"The math tells you that you need a big unit, much bigger than we're getting at the moment. The biggest one will be the 777-9, whenever that comes to market, which in our configuration [will seat] 364 people against 484 on the A380s with our new premium economy. And it was 519 before, so you get where I'm coming from."
"Even with multiple 787s and A350s all busy flying around the world, I still don't get how you will pick up that growth curve. Supply will be suppressed, demand will continue to grow, and when that happens prices rise, it's inevitable.
"If you take the A380s out of the frame by the mid-2030s, how are you going to make it work? Do we see massive upgrades of airfields or new airfields? At Heathrow, they can't even agree on the third runway. Schiphol has just reduced the number of landings and takeoffs that they will allow. So, one wonders, how would this demand be accommodated?"
So, what's the solution, according to Clark?
"Is it possible to redesign a new A380? Yes. Is it possible to lighten the aircraft? Yes. When they brought this aircraft to market, composites weren't really [widespread]. Imagine a composite wing and a predominantly composite fuselage. Imagine engines that are giving you a 20 to 25% improvement compared to what you get today."
"We're trying to get everybody working on the big fans for the bigger aircraft as well. If you can get them to do what I think they could do in terms of fuel efficiency and power, then you have the makings of an airplane that would match or beat the economics of the [twin-engine aircraft] that we see today, by quite a long way."
Clark is a realist, however, and acknowledges that this likely won't be happening anytime soon:
"Do I think that airlines will step up and sign up to this project? Doubtful at this stage."
"On the one hand I'm very keen to take a good hard look at this, on the other I'm not optimistic that the stakeholders in the ecosystem are up for it."
"The airline industry is, rightly so, populated with people who are conservative in nature, because they've lost their shirts — this has been a seriously bad time for air travel. But now, things are starting to look a lot better, demand is back. So they have the ability to think hard about the future. Whether they've got the appetite for it, I don't know. I know we have it."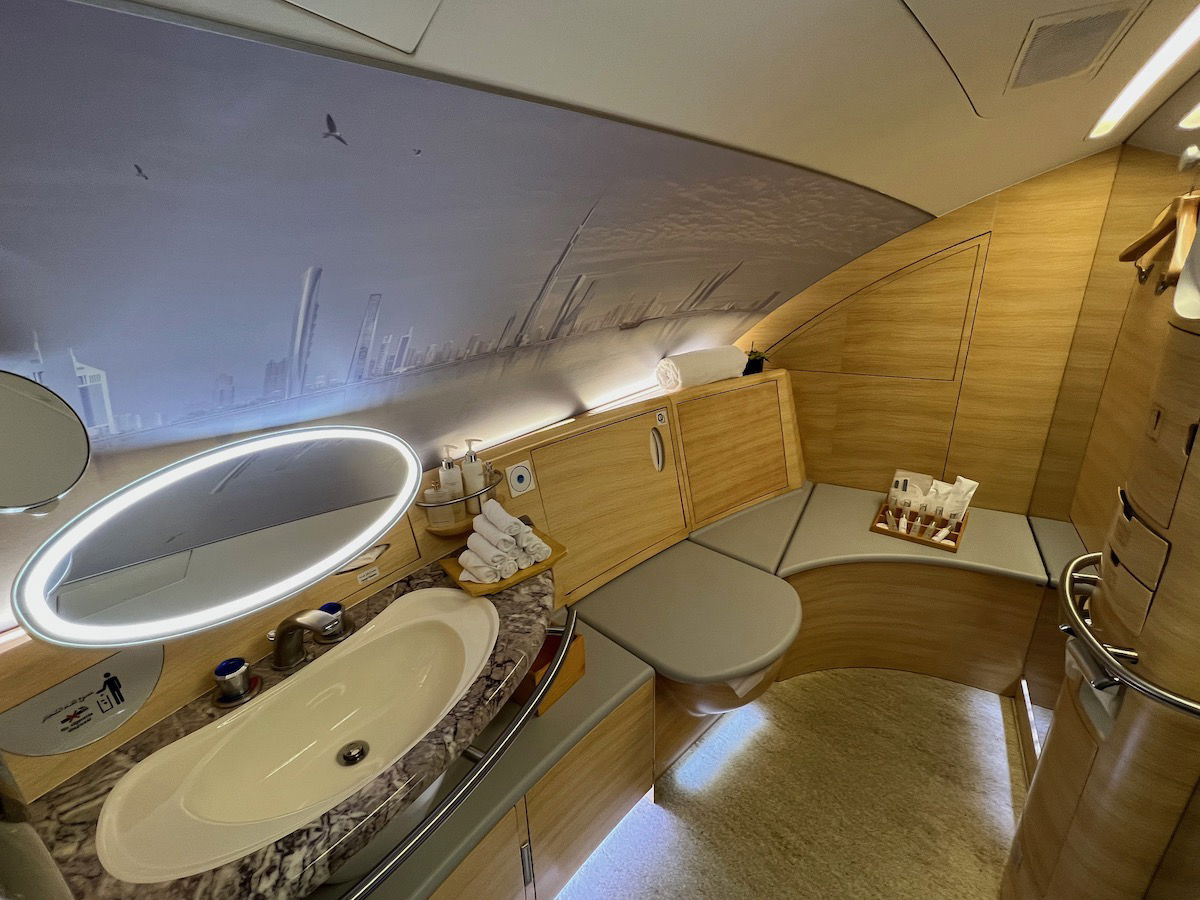 Bottom line
Emirates President Tim Clark is once again campaigning for the A380, in this case asking for a more efficient version of the jet. We've seen so much advancement with technology on other planes, between composite fuselages and wings, and more efficient engines. He feels that if a superjumbo would have the same investment in technology, it would make a lot of sense again, especially with demand for air travel continuing to grow.
In many ways new aircraft technology is also a race against the clock, with so many airlines promising virtually no net emissions within a couple of decades. While we're seeing lots of new technology for smaller jets, this hasn't extended to planes like the A380.
I'm definitely on #TeamClark here, but unfortunately I don't see this gaining much traction.
What do you make of Clark's comments about the need for the A380 in the future?