My goodness, some Delta Air Lines passengers departing Milan earlier today were in for a pretty rough ride, and the jet has some battle wounds to show for it…
Delta Boeing 767 diverts to Rome following aircraft damage
As reported by The Aviation Herald, this incident happened today (July 24, 2023), and involves Delta flight DL185, which was scheduled to operate from Milan (MXP) to New York (JFK). The flight was operated by a 26-year-old Boeing 767-300 with the registration code N189DN (coincidentally, this is the same jet that recently had a slide deploy in the cabin after a diversion).
Anyway, the Delta Boeing 767 departed Milan right on-time at around 12:30PM, and took off from runway 35R. The weather wasn't good at all on departure, and the jet encountered severe turbulence and hail while climbing out. The crew stopped its climb at 23,000 feet, and decided to divert to Rome (FCO), where the aircraft landed on runway 16R, around 65 minutes after departure.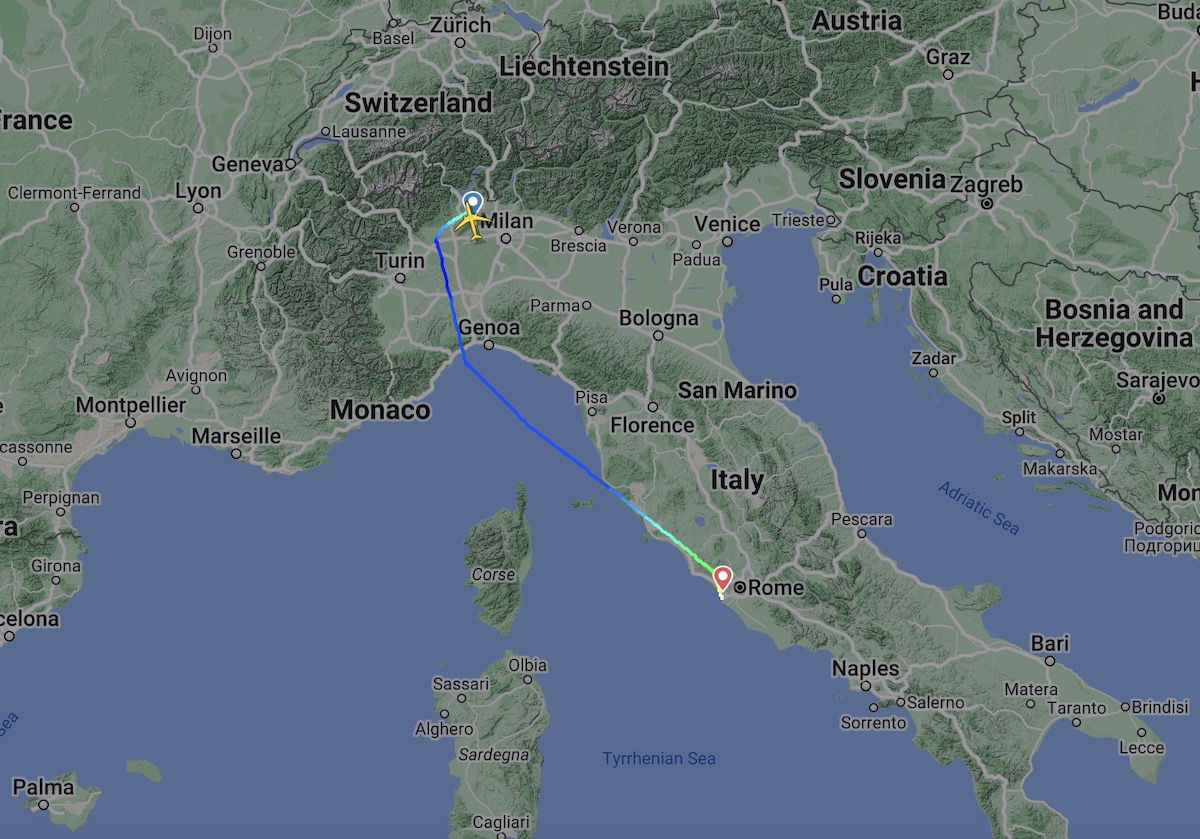 Fortunately no one was injured, but the aircraft sustained substantial damage, including a cracked windshield, dents along the leading edges of both wings, punctures to the right hand wing, punctures to both engine spinners and fan blades, and a punctured radome.
Below are some pictures circulating online, which show the damage to the aircraft. My gosh, this looks rough.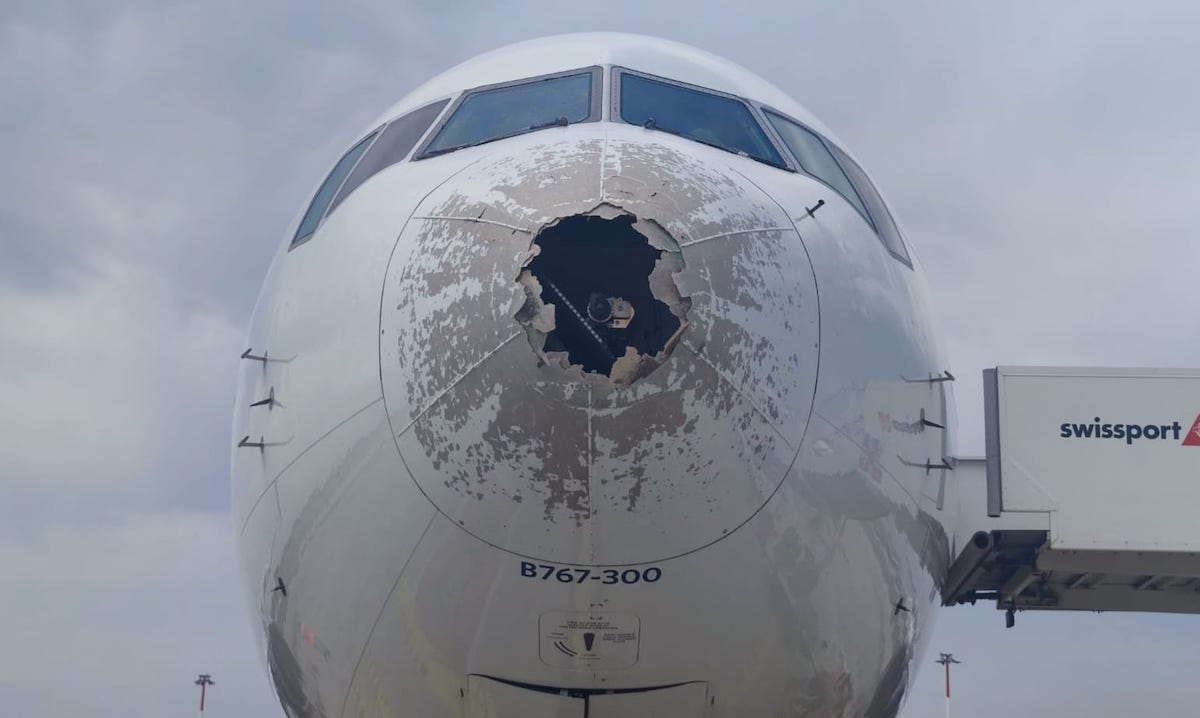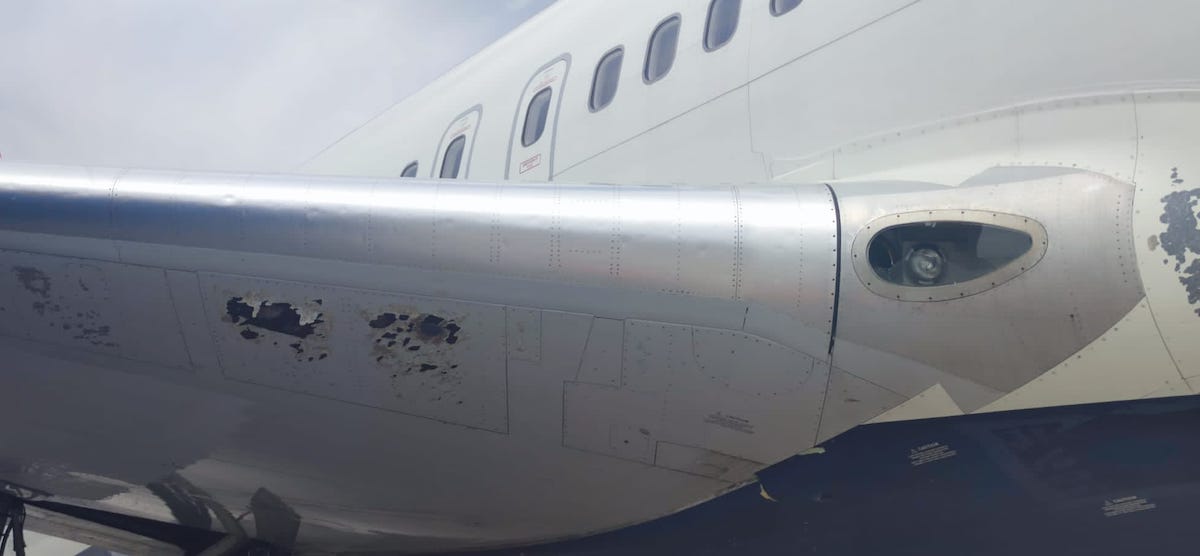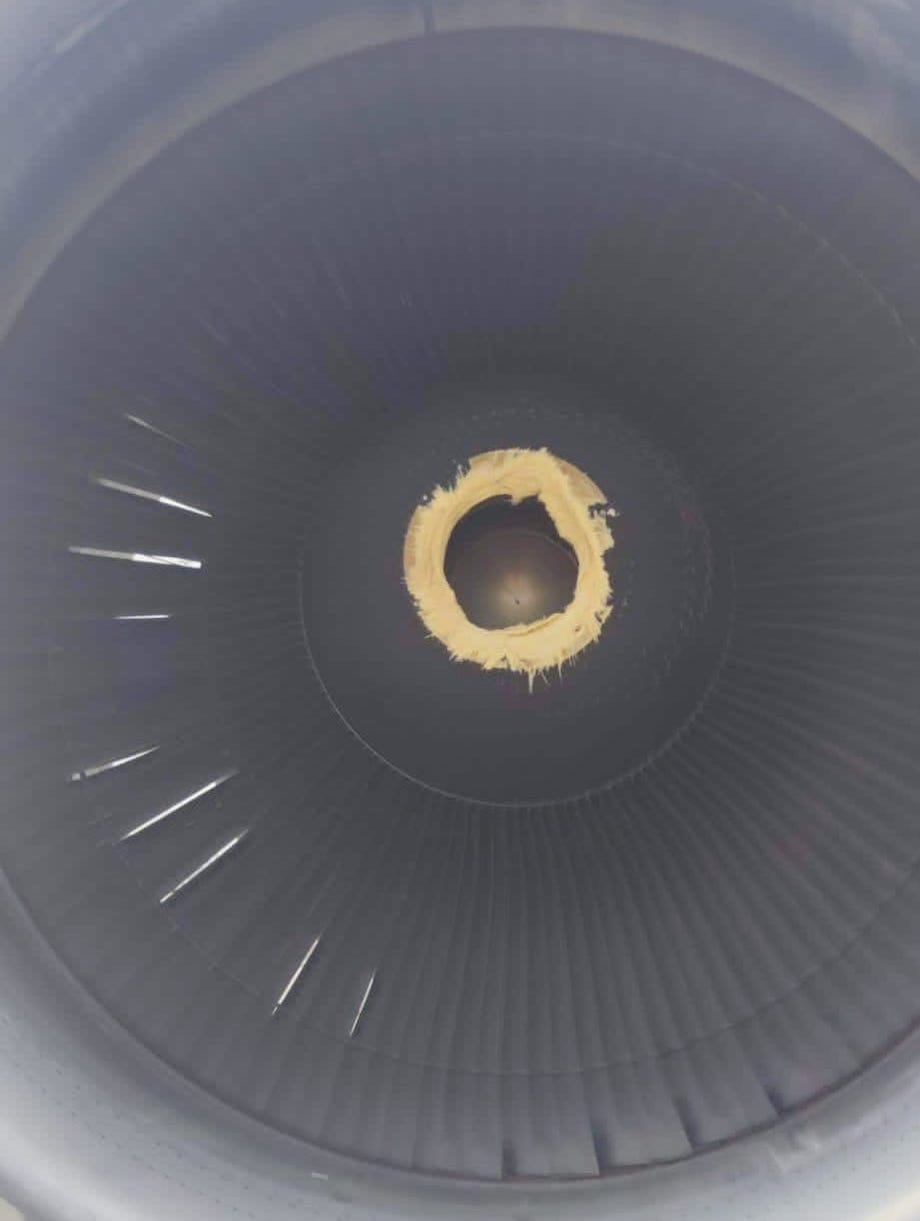 Kudos to the pilots for safely getting the aircraft on the ground. I'd be curious to know what kind of a weather forecast and maps the pilots were looking at prior to this flight. As far as I know, this was the only plane departing Milan to suffer this kind of damage today.
Did this Delta aircraft just get unlucky, were the pilots overly optimistic with deciding to depart in these kinds of conditions, should they have requested a reroute, or what? Northern Italy has been dealing with some wild weather in recent days, with both a horrible heat wave and hail storms.
Why would the Delta Boeing 767 divert to Rome?
As you can see in the above map, the Delta Boeing 767 diverted to Rome after having issues while departing Milan. Rome is basically in the opposite direction of where the aircraft was supposed to travel (southeast rather than west), and the decision was made to fly in that direction pretty quickly after takeoff, seemingly shortly after the incident occurred.
Typically if there's an issue that requires a diversion, it would be easiest to just return to the airport where you started. So, why would the flight divert to Rome rather than Milan? It's hard to know for sure, but there are a few factors that I imagine could have contributed to this:
It's probably easier to accommodate passengers on other flights out of Rome, given that the airport not only has flights from Delta, but also several daily transatlantic flights from Delta's SkyTeam partner, ITA Airways
The weather was better in Rome than Milan, and with some of the 767's damage, it was probably easier to divert to an airport with better weather conditions
It's possible the 767 had to burn off a bit of extra fuel anyway and was over its maximum landing weight, in which case you might as well go to the most operationally convenient airport, rather than the one you departed from
Hopefully all passengers will be sent on their way within 24 hours. I think the big question is for how long the Boeing 767 will be on the ground.
Bottom line
A Delta Boeing 767 got beat up pretty bad while departing Milan earlier today, as the jet went through a hail storm and encountered severe turbulence. This caused significant damage to several parts of the aircraft, leading to a diversion to Rome. The pilots safely got the aircraft on the ground, and fortunately no one was injured, but I imagine it wasn't a fun ride.
What do you make of this Delta Boeing 767 diversion? Were any OMAAT readers on this flight?