Over the weekend, some Delta Air Lines Boeing 767 passengers had a pretty rough journey from New York to Los Angeles, as the plane had to divert over a mechanical issue, then the emergency slide deployed in an unrelated incident, and then their aircraft got downgraded to a Boeing 737.
Delta Boeing 767 diverts to Salt Lake City
This incident happened on Saturday, June 10, 2023, and involves Delta flight DL520 from New York (JFK) to Los Angeles (LAX). The flight was operated by a 26-year-old Boeing 767-300 with the registration code N189DN.
As reported by The Aviation Herald, a little over four hours into the flight, while at 38,000 feet, the crew made the decision to divert to Salt Lake City (SLC). This is because there were issues with a backup system's temperature sensor needed for situations where there's ice.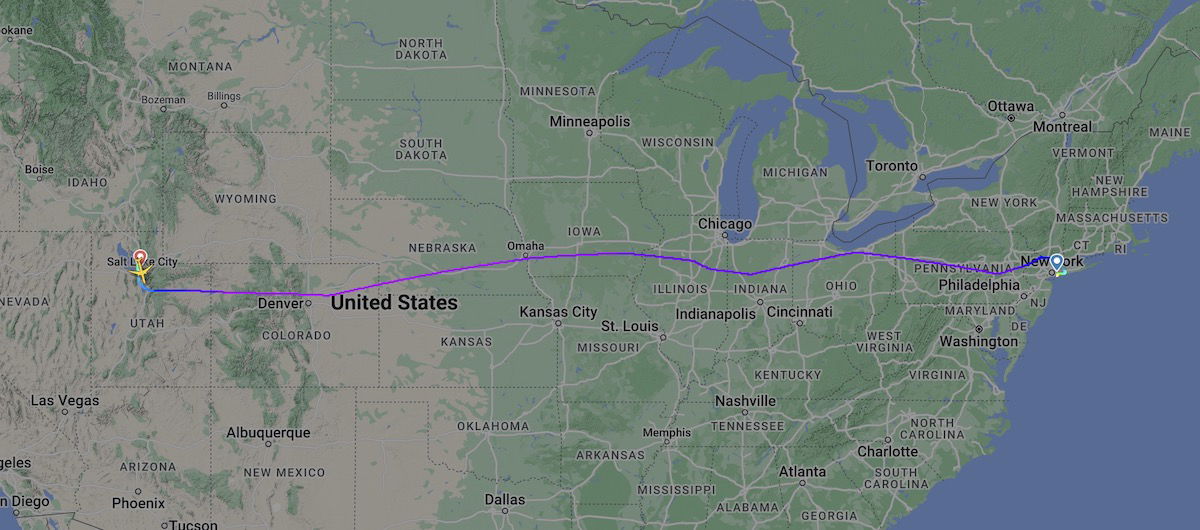 The plane landed in Salt Lake City without incident, and passengers were asked to disembark. Eventually the problem with the sensor was fixed, and passengers were asked to once again board the aircraft. Unfortunately they didn't get very far…
Delta Boeing 767 emergency slide deploys in cabin
Once the flight was ready to depart, one of the aircraft's emergency slides deployed inside the cabin. This caused a minor injury to a flight attendant, who had to be hospitalized, but has since been released. This incident was completely unrelated to the first, so passengers were just very unlucky here, and had to disembark once again.
It's not entirely clear what caused the emergency slide to deploy, and in particular to deploy inside the cabin. How exactly does that happen?
For context on how slides work, odds are that when you fly, you've heard the crew announce "flight attendants, arm doors for departure and cross check," and "flight attendants, disarm doors for arrival and cross check."
These announcements involve arming and disarming of doors. When a plane arrives at a gate, all doors are supposed to be disarmed (meaning that a slide won't deploy if a door is opened). There's even cross checking, so that at least two flight attendants check each door. Furthermore, there's also a visual indicator when a door is armed, which should be a further clue.
Even though there are several systems in place to prevent this, sometimes there will still be errors. What makes this situation even more confusing is how exactly the slide deployed into the interior of the cabin, rather than outside, as it's supposed to.
Delta swaps Boeing 767 for Boeing 737
At this point the Boeing 767 was most definitely out of service, so Delta got a replacement aircraft to complete the journey. Specifically, Delta substituted a 23-year-old Boeing 737-800 with the registration code N390DA.
The aircraft ended up operating the remaining flight in a flight time of around 90 minutes. It arrived in Los Angeles at 4:54PM, nearly seven hours after the scheduled 10AM arrival. My gosh, talk about quite an aircraft downgrade, and in particular, you can expect that several passengers had to be downgraded to economy.
Of course that's not the end of the world in the grand scheme of things, but on top of a nearly seven hour delay, it's not ideal…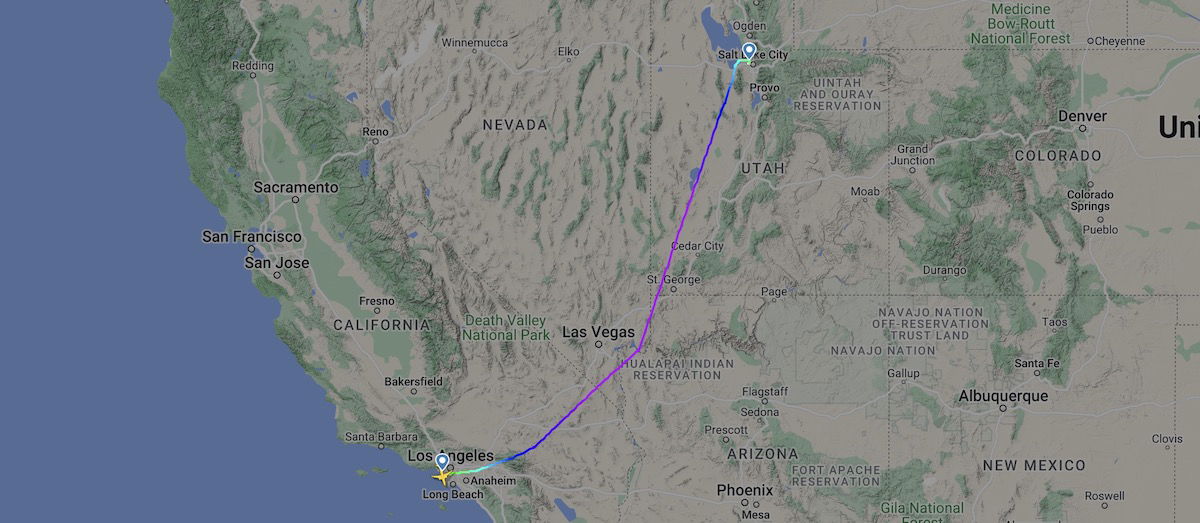 Bottom line
Passengers traveling between New York and Los Angeles on a Delta Boeing 767 this past Saturday had quite the unpleasant journey. First their plane diverted to Salt Lake City due to a sensor issue. Then when that was fixed, the plane attempted to depart, but had the emergency slide deploy inside the cabin. Then a replacement 737 was found, which ended up arriving in Los Angeles nearly seven hours behind schedule.
Talk about a rough travel day!
What do you make of this Delta incident?