Breeze Airways is the newest airline in the United States. While the airline launched operations in May 2021 with used Embraer E190/185 aircraft, the long term plan is for the A220 to be the backbone of the carrier's fleet. Well, there are some interesting updates on that front.
Breeze Airways orders 20 more A220s
Up until now we knew that Breeze Airways had 60 Airbus A220-300s on order. The airline has now confirmed that it ordered an additional 20 of these planes, bringing the carrier's A220 order to a total of 80 aircraft.
This isn't a new order, but rather it's just now being disclosed. This spring Airbus revealed that there was an undisclosed order for 20 Airbus A220s. As it turns out, Breeze was the airline behind that order. The airline sure is growing aggressively, as the A220 order total was increased from 60 to 80 planes before operations were even launched.
To coincide with this announcement, the first A220 in Breeze's livery has also been unveiled at the final assembly line in Mobile, Alabama. While I've been conflicted about Breeze's livery, I think it looks great on the A220.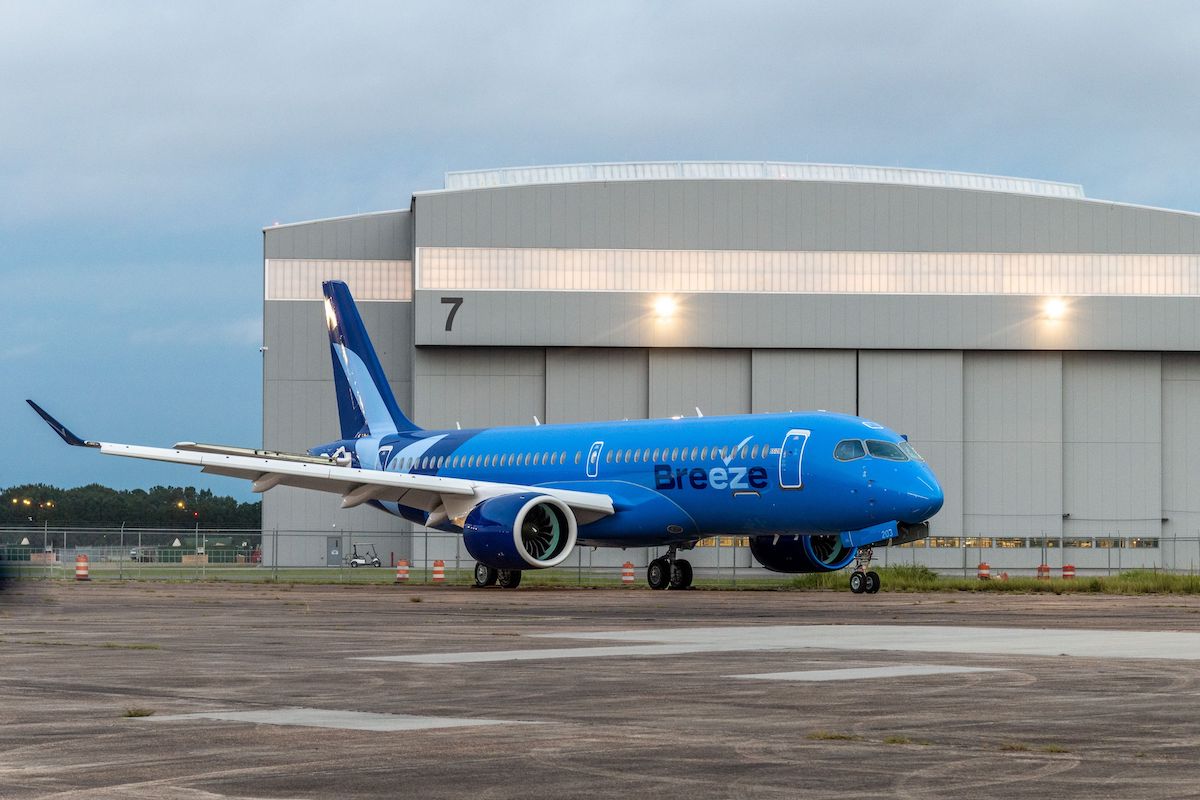 When will Breeze Airways fly A220s?
What's the timeline for Breeze taking delivery of and flying these new planes?
Breeze will take delivery of the first A220-300 in Q4 2021
Breeze will start passenger service with the first A220-300 in Q2 2022
Breeze will take delivery of an average of one A220 per month over the next 6.5(ish) years
The A220 is an incredibly efficient plane, and Breeze plans to use it to operate point-to-point flights in underserved markets. The airline will start A220 operations domestically, but is considering eventually launching transatlantic flights as well.
I'm looking forward to seeing what the interiors of these planes look like, as Breeze plans to introduce first class seats on A220s, which is an interesting direction for an airline like this to stake.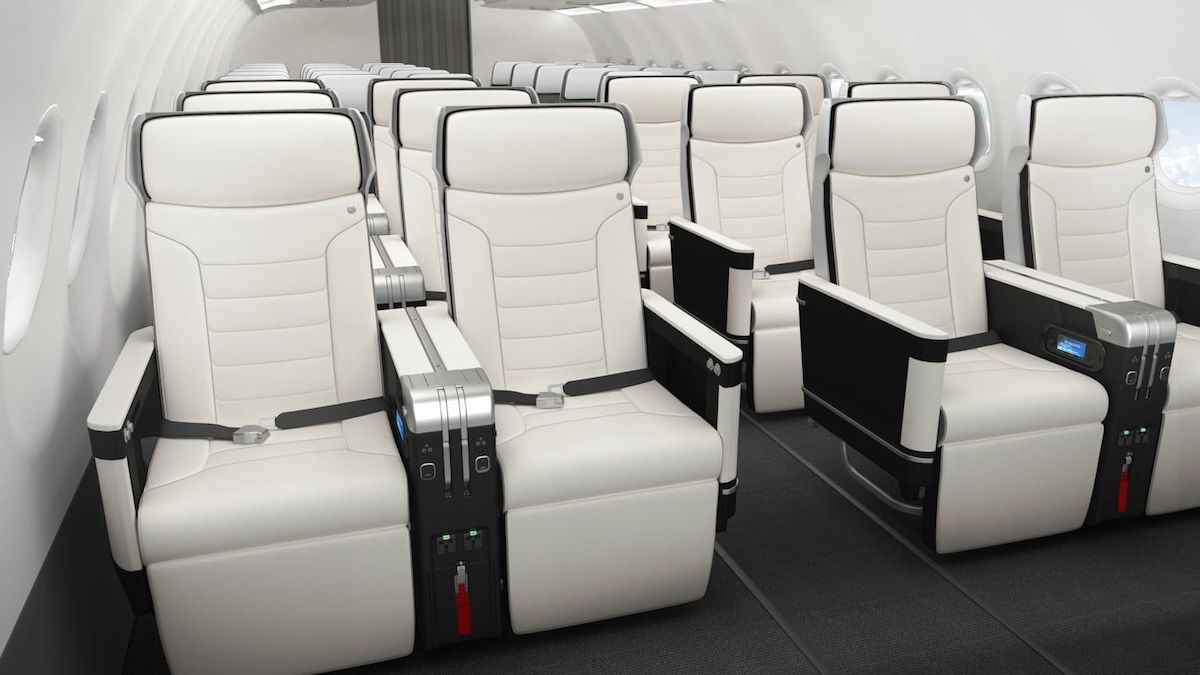 Breeze has taken an unconventional approach to launching operations. The airline promised a high-tech and pleasant passenger experience, only to launch service with Embraer E190/195 aircraft that are pretty no frills, and don't even feature Wi-Fi. I'd say the airline has almost had a "soft" launch.
Bottom line
Breeze Airways now has a total of 80 Airbus A220-300s on order, as the airline increased its order from 60 to 80 planes this spring (though it has only been disclosed now). Breeze is expected to take delivery of its first A220 in Q4 2021, and should launch operations with the plane in Q2 2022, so that's quite a lag.
I'm looking forward to seeing how these A220s are configured, and what amenities they feature.
What do you make of Breeze's increased Airbus A220 order?