Avianca is one of Latin America's largest airlines, with bases in Costa Rica, Colombia, Ecuador, El Salvador, and Guatemala. While the airline already has an extensive route network to North America, the carrier has just revealed a significant expansion.
These new routes come as Avianca has filed its reorganization plan after entering Chapter 11 bankruptcy in the United States in May 2020. The airline believes that these new routes will allow sustainable growth, and a more comprehensive route network.
Avianca adds new routes from five countries
Avianca has announced that it will launch well over 20 new international routes, many of which are to the United States. In some cases these are routes that were offered at some point in the past, while in other cases they're new routes altogether. As of now start dates and aircraft types for these new flights haven't yet been announced, but they should be soon (I'd imagine narrow body aircraft will almost exclusively be used for these routes).
From Colombia, Avianca will add routes between:
Bogota and Toronto
Bucaramanga and Miami
Cali and Cancun
Cali and Mexico City
Cali and New York
Cali and Quito
Cali and San Jose
Medellin and Aruba
Medellin and Guayaquil
Medellin and Mexico City
Medellin and Orlando
Medellin and Quito
Medellin and San Jose
From Ecuador, Avianca will add routes between:
Guayaquil and Medellin
Guayaquil and Miami
Guayaquil and New York
Quito to Cali
Quito to Medellin
Quito and Miami
Quito and New York
From Costa Rica, Avianca will add routes between:
San Jose and Cali
San Jose and Los Angeles
San Jose and Managua
San Jose and Medellin
San Jose and Mexico City
San Jose and New York
From Guatemala, Avianca will add a route between:
Guatemala City and Washington
From El Salvator, Avianca will add a route between:
San Salvador and Orlando (Avianca describes Orlando as "the main tourist destination in the United States," lol)
The above routes are in addition to the existing service already offered in these markets, which is in many cases quite extensive. There are some really cool new additions here, including for Americans looking to vacation in Central or South America. For example, the Los Angeles to San Jose, and Quito to New York routes, seem like they could come in handy for Star Alliance flyers looking to earn or redeem miles.
I think Avianca is having some geography issues
Perhaps equally interesting as Avianca's expansion is Avianca's map of its expansion. I mean, wow. Mexico City has a lot of locations, Orlando sure has moved northwest quite a bit, Miami moved north, and the Canadians have taken over Washington. And that's only the tip of the iceberg.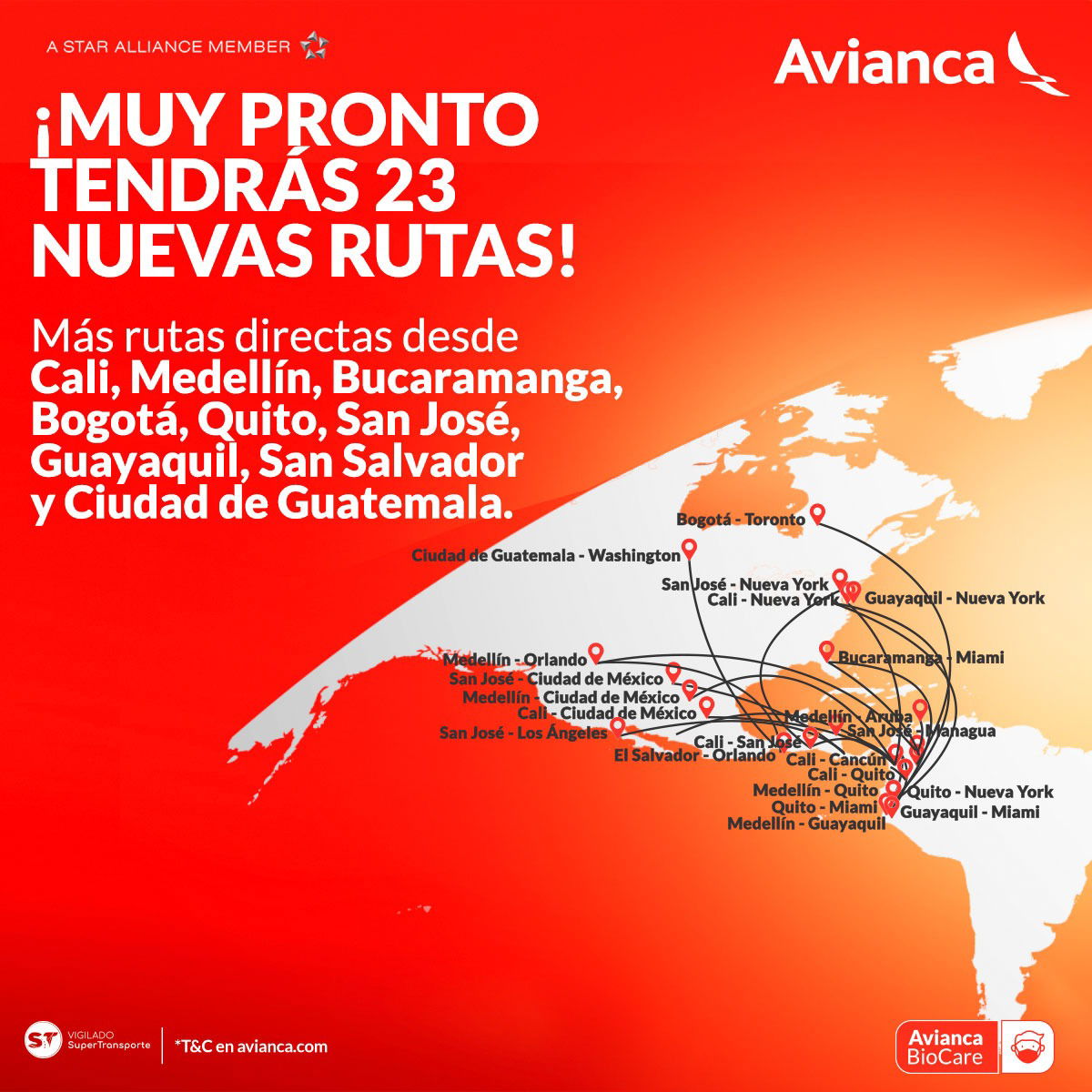 Avianca is giving Goldstar Air's imaginary routemap a run for its money…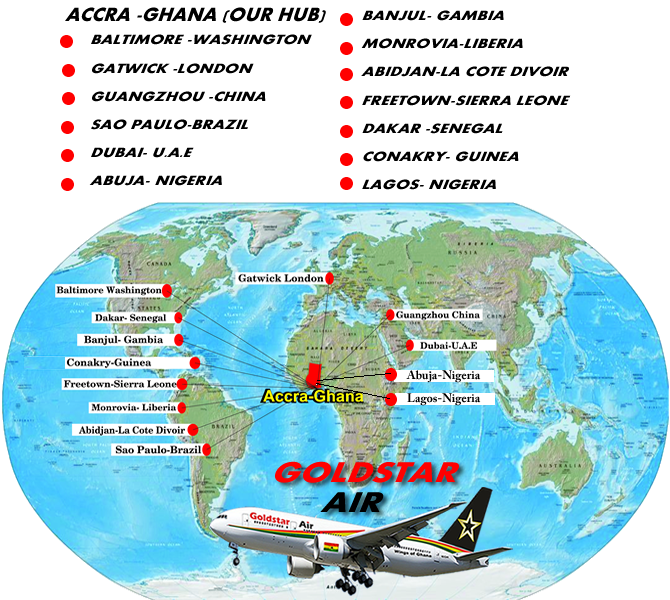 Bottom line
Avianca has announced a very nice international expansion, with roughly two dozen new routes, many of which are to the United States. It's fantastic to see some of this new service, which opens up point-to-point routes that in some cases weren't previously served.
Avianca's expansion routemap, on the other hand…
What do you make of Avianca's international expansion?