American Airlines wants to start flying between New York and Tokyo, even as the airline is otherwise retreating from JFK. Let's start with some background, and then look at the details of American's request. While American's plans for this were first revealed several weeks ago, the airline has now unveiled its desired schedule.
Some Tokyo Haneda slots are up for grabs
Tokyo has two major airports — Narita Airport (NRT) and Haneda Airport (HND). Haneda is much more convenient for those visiting Tokyo, but historically most long haul flights have operated to Narita. However, Haneda has increasingly been opening up slots for long haul flights, which airlines have been very excited about.
Back in 2019, the Department of Transportation (DOT) was in a position to award US airlines a dozen additional slots for Haneda (Japanese airlines were offered a similar number of slots). The DOT is supposed to award these based on what's in the best interest of the public, so airlines try to make the case for why a particular route is in the public's best interest.
Those 12 slots ended up being split between four airlines, including American, Delta, Hawaiian, and United. These slots have a "use it or lose it" clause, meaning that if an airline doesn't operate a route for which it was granted a slot, it will be allocated to another airline.
Due to the pandemic, the DOT has allowed airlines to delay launching these flights. That dormancy waiver ended as of October 2023, and we know that two airlines decided not to use their available slots. Specifically, Delta won't operate a daily Portland to Tokyo Haneda route, while Hawaiian Airlines won't operate a 5x weekly Kona to Tokyo Haneda route.
The DOT is now inviting US airlines to make their case for why they should be awarded these slots. United has requested permission to fly to Tokyo Haneda from Guam and Houston, while American has made a request as well…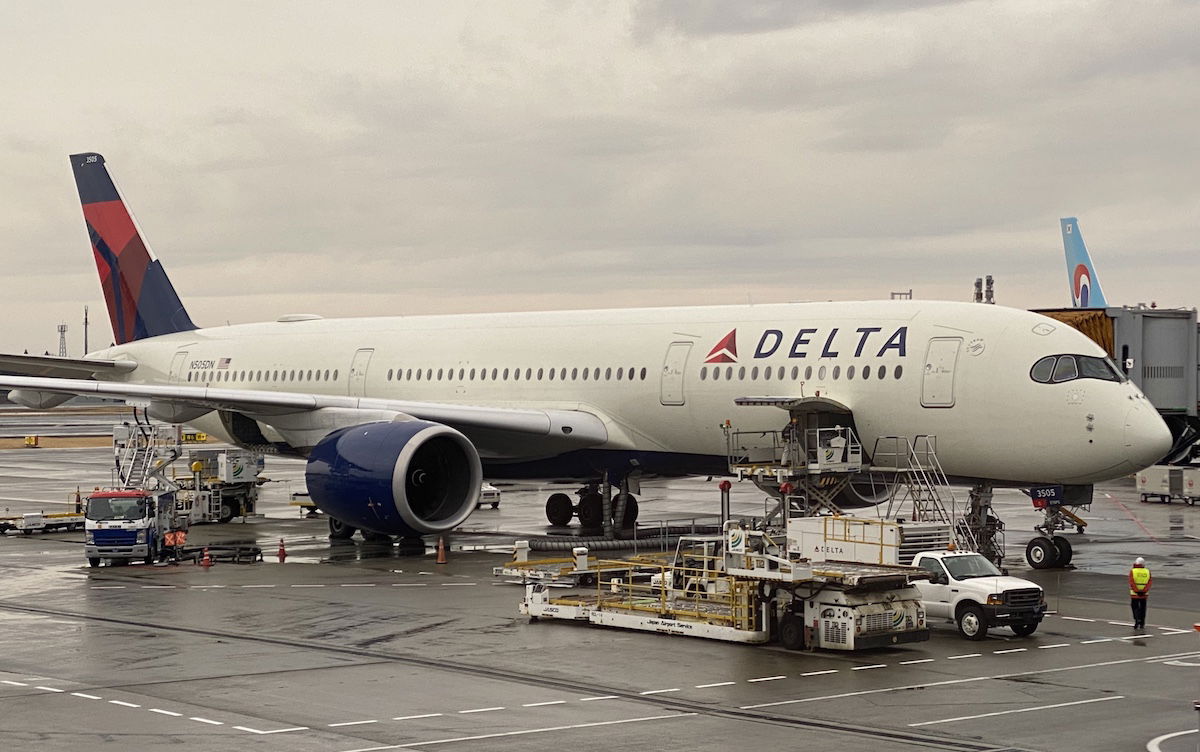 American proposes New York to Tokyo Haneda flights
American has filed with the DOT, requesting to be allocated seven weekly slot pairs for Tokyo Haneda Airport. The airline wants to use these to launch daily flights between New York and Tokyo. American is proposing operating this 6,772-mile flight with the following schedule:
New York to Tokyo Haneda departing 10:00AM arriving 1:05PM (+1 day)
Tokyo Haneda to New York departing 3:05PM arriving 3:10PM
American would use a Boeing 777-200ER for the route, featuring 273 seats. This includes 37 business class seats, 24 premium economy seats, and 212 economy class seats.
Now, of course there's an irony to this request on American's part:
American is greatly reducing its New York flying, after the partnership between American and JetBlue was discontinued
American has hugely scaled back its flying to Asia since the start of the pandemic, and has basically abandoned Los Angeles as a transpacific gateway
For what it's worth, American currently flies to Tokyo Haneda Airport from Dallas and Los Angeles.
The DOT will soon go through the process of allocating these slots, and that decision is supposed to be made based on what's in the best interest of the public. Personally I don't think American has a particularly compelling case here:
American has a transpacific joint venture with Japan Airlines, and that airline already flies twice daily between the two airports, so this doesn't really add unique service, as joint venture airlines align schedules and fares
Then again, United's request for a Houston to Tokyo Haneda route wouldn't have much public benefit either, as joint venture partner All Nippon Airways already operates that route
American's odds of being granted these Tokyo Haneda slots would be much better if the service were out of a gateway that didn't currently have service, like Charlotte, Miami, Philadelphia, or Phoenix
While American operated a New York to Tokyo Haneda route in the past, it ultimately failed; however, that was maybe partly because the route was operated using nighttime slots, which had incredibly inconvenient timings for most travelers
While New York is of course a large market, there would be very little connecting traffic in New York for this service, given the 10AM departure, plus the lack of domestic connectivity to JFK
Given that Delta is the only one of the "big three" US carriers to not have a Japanese joint venture partner, I think what could be in the best interest of the public would be if Delta launched service out of Boston or New York; however, Delta has greatly scaled back its Asia flying and seems to be funneling so much through Seoul Incheon, so I am not sure Delta will be interested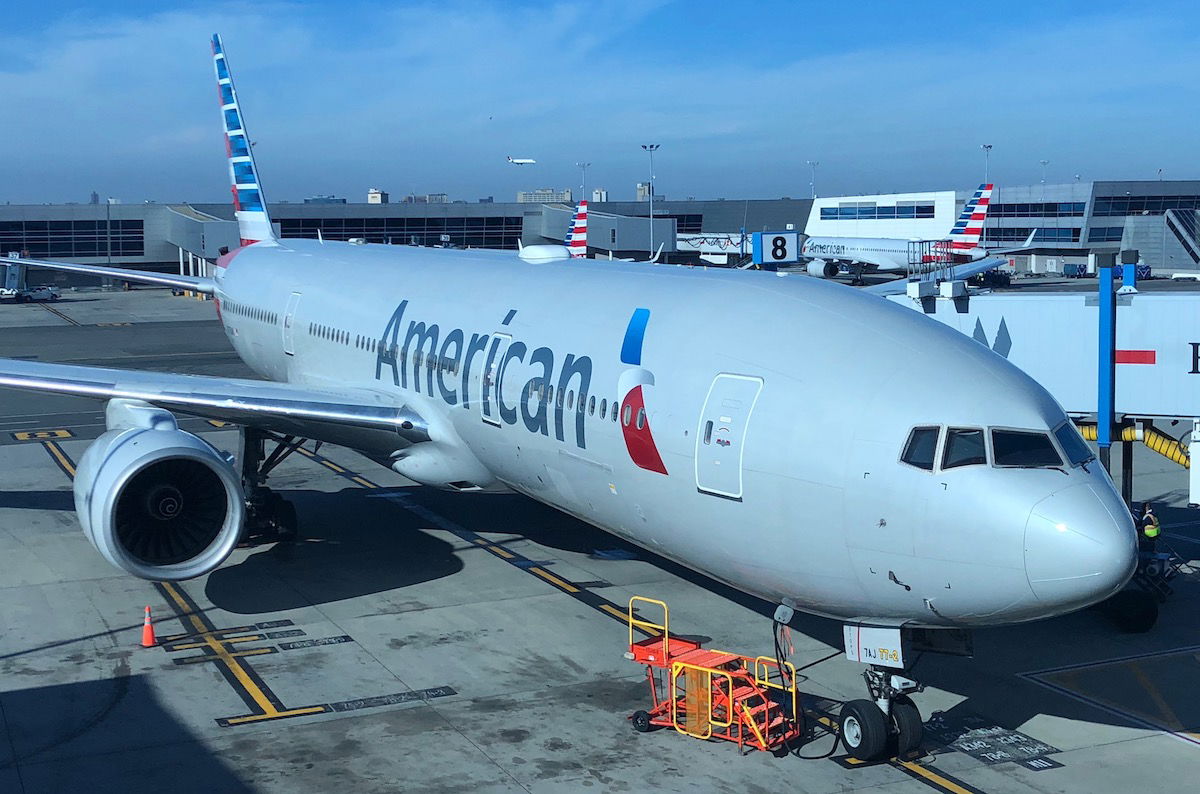 Bottom line
American has expressed interest in the Tokyo Haneda Airport slots that are becoming available. American wants to fly daily year-round from New York to Tokyo with a Boeing 777. The timing here is funny, since it comes at a time when American is otherwise scaling back long haul flying out of New York.
Since the DOT is supposed to award these slots based on what's in the public interest, I don't think American has that strong of a case for being granted these slots, as the route is already served twice daily by a joint venture partner. Then again, it doesn't seem like Delta has much interest in these slots, in which case American is primarily competing against United, which also doesn't have that compelling of a case.
It's just too bad that American isn't considering this service out of another gateway.
What do you make of American's request to fly from New York to Tokyo?