American Airlines has just reopened its most premium lounge at London Heathrow Airport (LHR), which is unique in the carrier's lounge network.
American International First Class Lounge now open
American Airlines has just reopened its International First Class Lounge London Heathrow Terminal 3. The lounge closed at the beginning of the pandemic, and until recently there was no indication of it reopening. The lounge is located within the Admirals Club, and is in the "Lounge H" area of the terminal. The lounge is open daily from 5AM until 7:30PM.
The 120-seat American International First Class Lounge is a standard oneworld first class lounge. It's open to:
American Airlines and other oneworld first class passengers; one guest is allowed
oneworld Emerald members departing same day on a oneworld flight; one guest is allowed
Business Traveller notes that the lounge has undergone a "cosmetic refresh," and a new kitchen has been installed, allowing the airline to offer "an exclusive buffet offering and a premium a la carte menu." It's nice to see that some improvements have been made to this lounge, as it was previously way outdated. However, I suspect the refresh was fairly minor.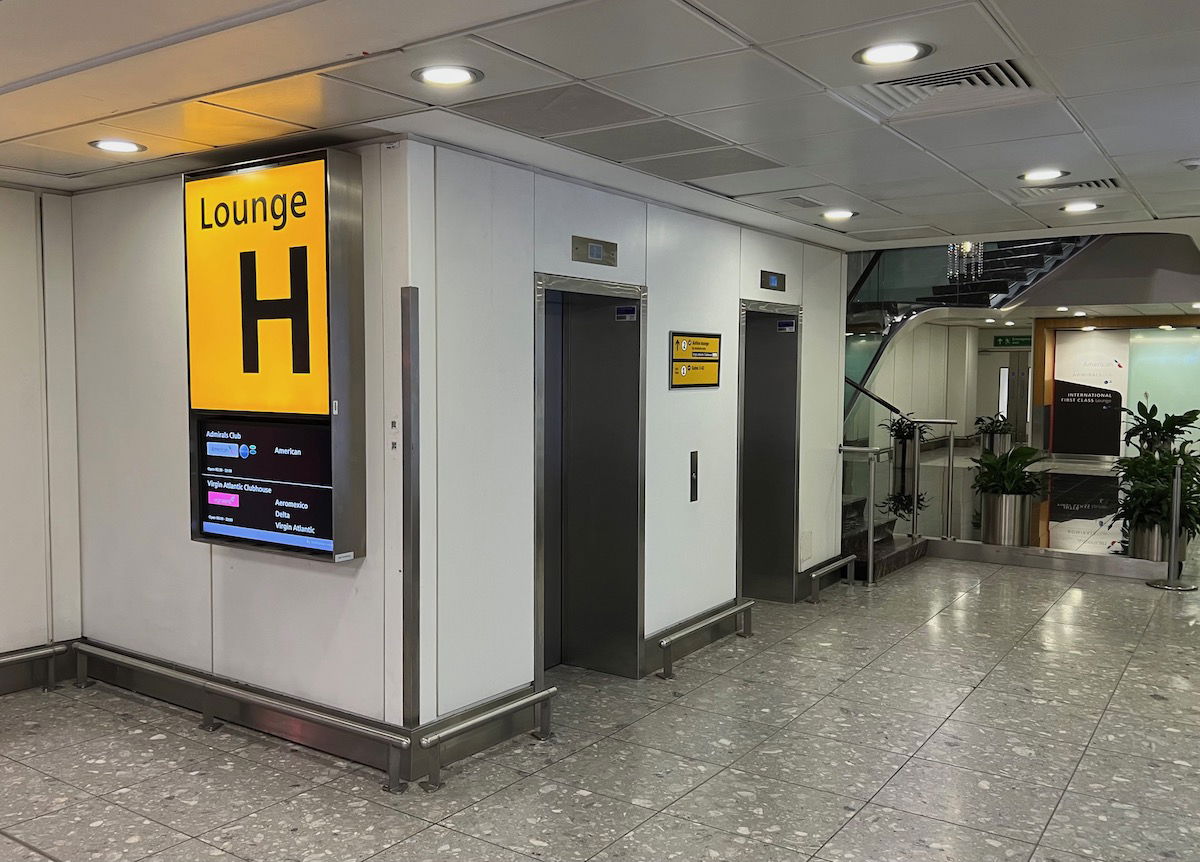 No, this isn't an American Flagship Lounge
The lounge that just reopened at Heathrow is American's only lounge in the world that's referred to as an "International First Class Lounge." Several years back, American began introducing Flagship Lounges, which are the carrier's new premium international lounges.
The plan was initially for American to introduce a Flagship Lounge at Heathrow Airport, though it seems that plans for that have been scrapped. There hasn't been any official clarification as to why that is, though the prevailing theory is that this is because American is eventually planning on moving to Terminal 5 at Heathrow. A couple of years back we saw American splitting operations at Heathrow, though that's not the case anymore.
So this lounge is known as the International First Class Lounge both because it has stricter entry requirements (due to its smaller size), and because it hasn't been renovated to reflect the full Flagship Lounge design and amenities.
So this lounge will for the foreseeable future continue to be an oddball in American's network.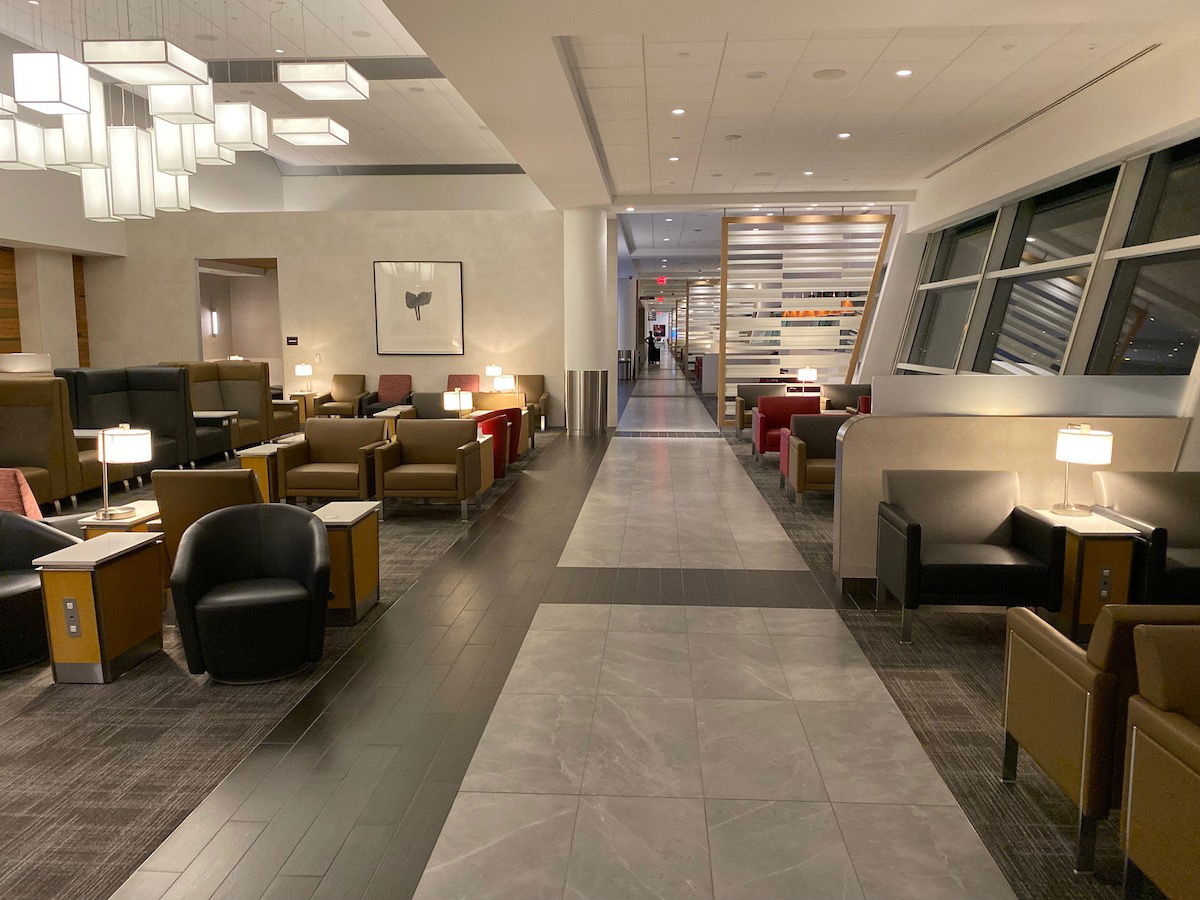 Heathrow Terminal 3 has amazing oneworld lounges
It's of course fantastic to see more lounge capacity brought back. For eligible travelers visiting the American Airlines lounge at the airport, this will also be a very nice improvement. However, it's worth acknowledging that Heathrow Terminal 3 is probably the best airport terminal in the world when it comes to the variety of oneworld lounges that travelers have access to.
This lounge complements:
It's also expected that a new Qantas First Lounge is coming to Heathrow, though that's still a few years off from becoming a reality.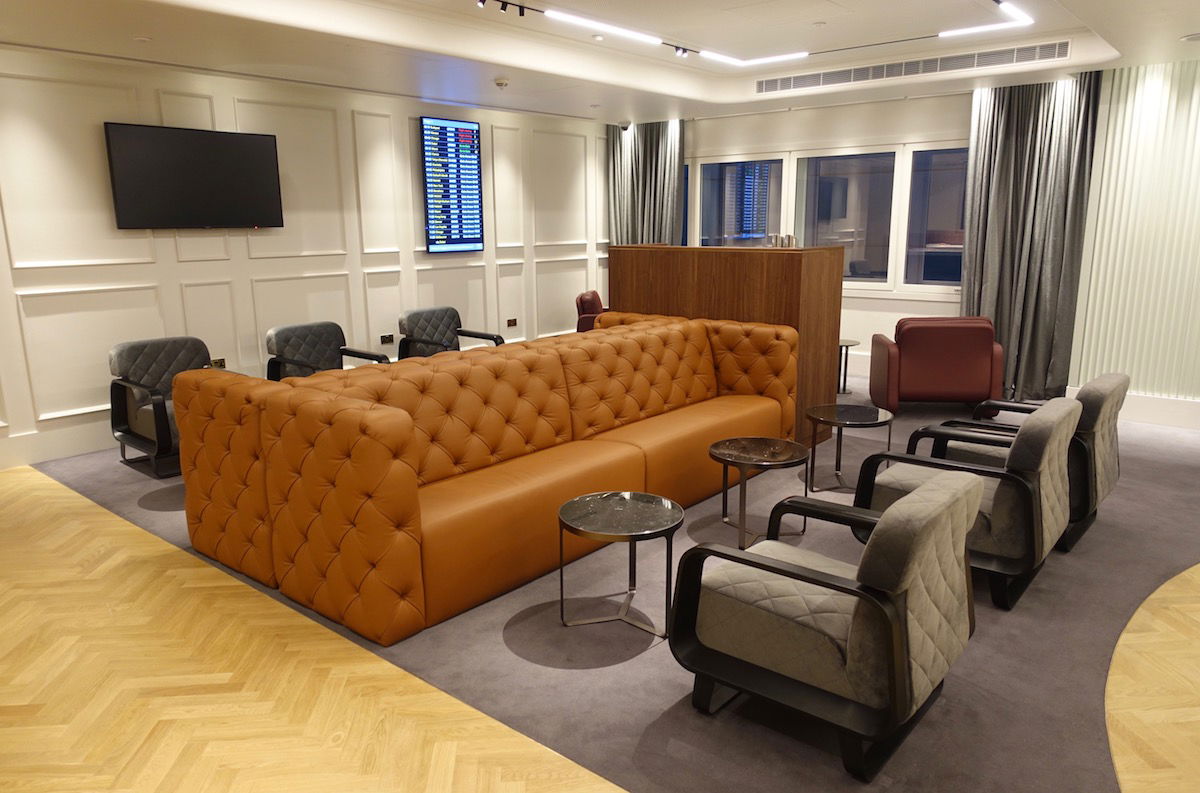 Bottom line
After a closure of a few years, the American International First Class Lounge London Heathrow Terminal 3 has reopened. The lounge has reportedly undergone a mild renovation and should have improved catering. Nonetheless this remains the quirkiest lounge in American's network, as it's not a standard Flagship Lounge.
More lounge capacity is always a good thing, but savvy oneworld flyers will likely continue to use the other excellent lounges in the terminal.
What do you make of the American First Class Lounge Heathrow reopening?