A few days ago I wrote about American Airlines' expansion in Tampa, which probably interests me more than it should simply because I lived in Tampa for much of my life (and still have family there). These new flights are now on sale, so we have a sense of the aircraft that will operate these new routes, and what the schedules will be like.
American adds TPA BNA, LAX, and RDU routes
This fall, American Airlines will launch five new daily flights across three routes from Tampa (TPA). The airline will fly from Tampa to:
Los Angeles (LAX) 1x daily as of October 7, 2021
Nashville (BNA) 2x daily as of November 2, 2021
Raleigh-Durham (RDU) 2x daily as of November 2, 2021
This is the first time that I recall American operating flights from Tampa to both Nashville and Raleigh (though they may have existed many years back). The Los Angeles service represents a route resumption, as American operated that route briefly starting in 2014.
Historically Tampa hasn't been a major market for American: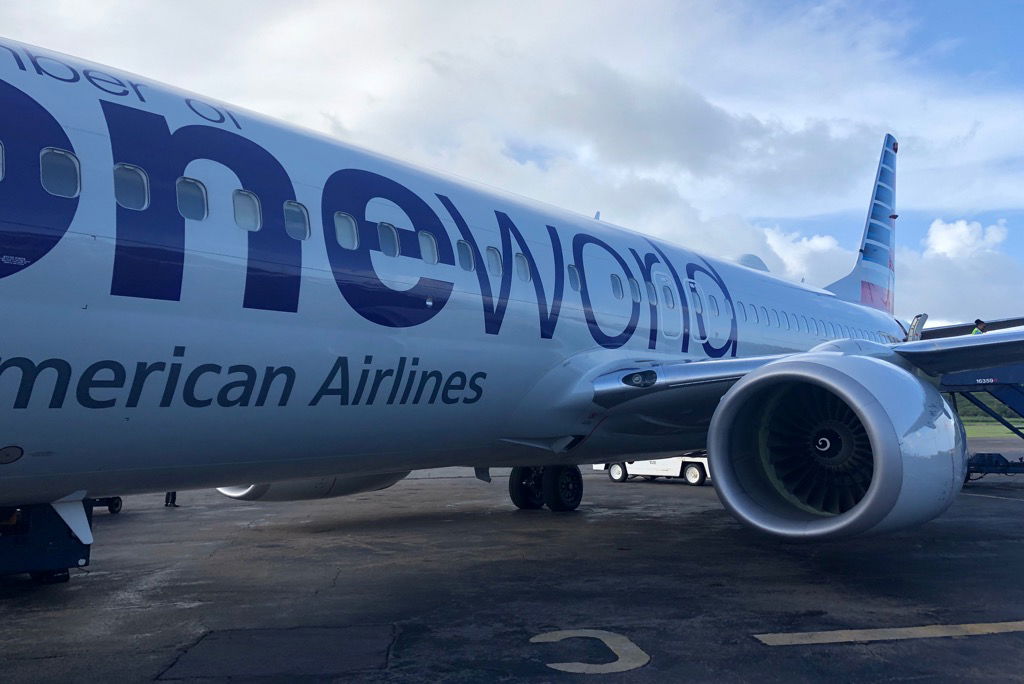 Schedules for new American routes out of Tampa
Now that the routes are on sale, we know exactly what the schedules for these flights will look like.
American will operate its 2,158-mile Tampa to Los Angeles flight using both Boeing 737-800s and Airbus A321neos, with the following schedule:
AA2912 Tampa to Los Angeles departing 6:00AM arriving 8:34AM
AA2893 Los Angeles to Tampa departing 9:55PM arriving 6:19AM (+1 day)
American will operate its 612-mile Tampa to Nashville flight using American Eagle Embraer E175s, with the following schedule:
AA4730 Tampa to Nashville departing 9:55AM arriving 10:45AM
AA4566 Tampa to Nashville departing 2:45PM arriving 3:35PM
AA4730 Nashville to Tampa departing 11:00AM arriving 1:52PM
AA4566 Nashville to Tampa departing 5:05PM arriving 7:57PM
American will operate its 587-mile Tampa to Raleigh-Durham flight using both mainline Airbus A319s and American Eagle Embraer E175s, with the following schedule:
AA2911 Tampa to Raleigh departing 6:12AM arriving 7:52AM
AA4694 Tampa to Raleigh departing 8:30PM arriving 10:20PM
AA4753 Raleigh to Tampa departing 7:30AM arriving 9:22AM
AA2882 Raleigh to Tampa departing 9:23PM arriving 11:03PM
I'd say there's nothing terribly surprising when it comes to the schedules or aircraft used, though personally I strongly dislike the schedule between Tampa and Los Angeles, which is the route I was most looking forward to:
I avoid domestic redeyes at just about all costs, because life is too short to miss a good night of sleep; I'm also not surprised to see the flight have that eastbound schedule, since that's pretty standard
The westbound schedule is awful with a 6AM departure; despite being a morning person, I'd rather leave later and connect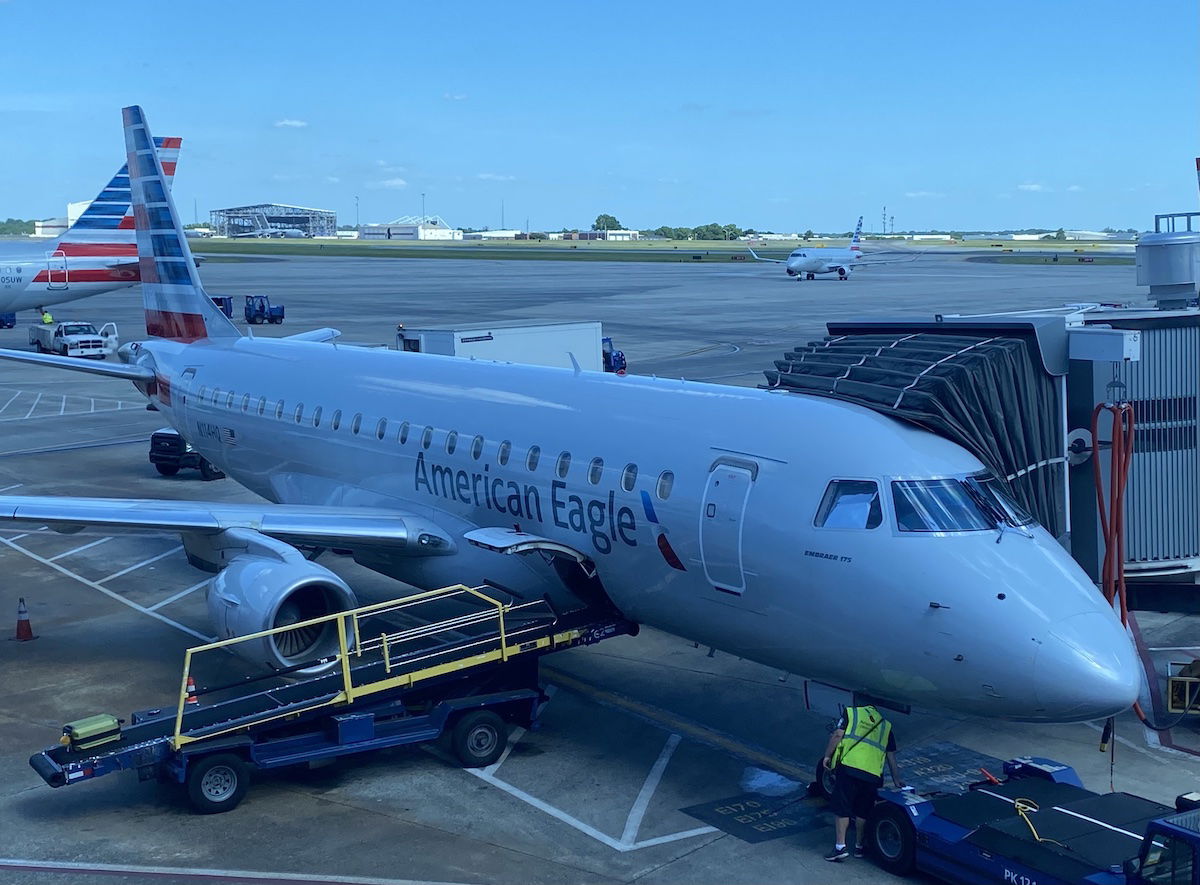 What's American's motive with these routes?
During the pandemic Florida sure has become hot, as the state has remained largely open, and has become a place that many people have chosen to "escape" to. We've seen airlines add capacity to Florida like never before.
In some cases we've seen airlines simply increase capacity in existing markets (like American flying six daily 777s between Los Angeles and Miami), and in other cases we've seen airlines add new point-to-point leisure routes (like United flying from Cleveland and Milwaukee to Tampa).
American has embraced the former strategy rather than the latter strategy, so it's surprising to see American now add new non-hub routes to Florida. That's especially the case when you consider that these are already pretty well served markets:
Tampa to Los Angeles is operated by Delta, and seasonally by Alaska (United is adding this route as well now)
Tampa to Nashville is operated by both Southwest and Spirit
Tampa to Raleigh is operated by Delta, Frontier, JetBlue, and Southwest
This is coming shortly after Breeze Airways launched operations, and it has made Tampa its biggest focus city. Breeze is focused primarily on markets that don't currently have any direct service, so I doubt there's much risk of Breeze launching Nashville or Raleigh routes. However, I have to wonder if on some level expanding in Tampa is motivated by a desire to protect against Breeze.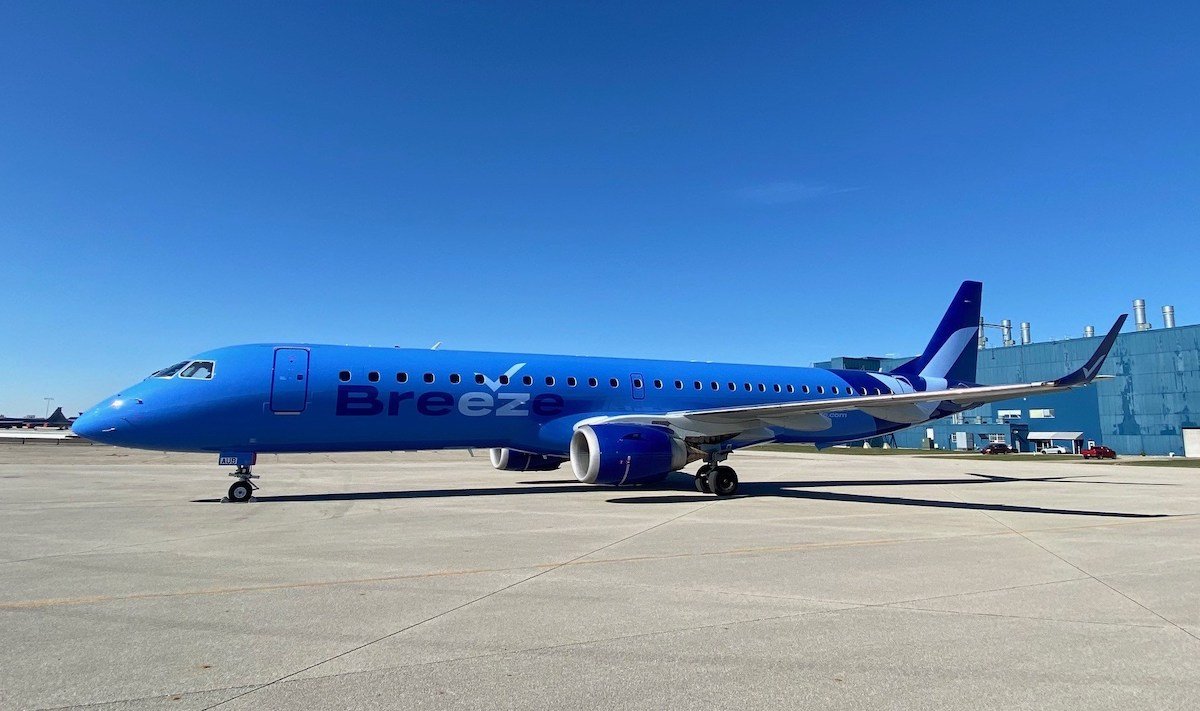 Bottom line
I'm excited to see American add three new routes to Tampa, including to Los Angeles, Nashville, and Raleigh-Durham. The Tampa to Los Angeles route is one that I was initially excited about, but the schedule might be a deal-breaker for me.
In general this seems like some pretty random growth from American, given that the airline doesn't really do too much non-hub point-to-point flying.
What do you make of American's three new routes out of Tampa? What do you think the motive is here?