In late 2017, Delta and WestJet announced plans to form a joint venture for transborder flights. Well, almost three years later, the two airlines have withdrawn their application, just shortly after it was tentatively approved with some restrictions. What exactly happened?
Delta & WestJet joint venture basics
Delta has long been focused on strategic equity investments and joint ventures. Historically Delta hasn't been very strong in Canada, but that was supposed to change with this new WestJet joint venture.
With a joint venture, airlines can coordinate schedules and fares in eligible markets. The way I view joint ventures:
The big upside is better scheduling of flights and more reciprocity between airlines for frequent flyers
The big downside is that it's the equivalent of eliminating a competitor in a market, since coordinating fares and schedules makes two (or more) airlines essentially act as one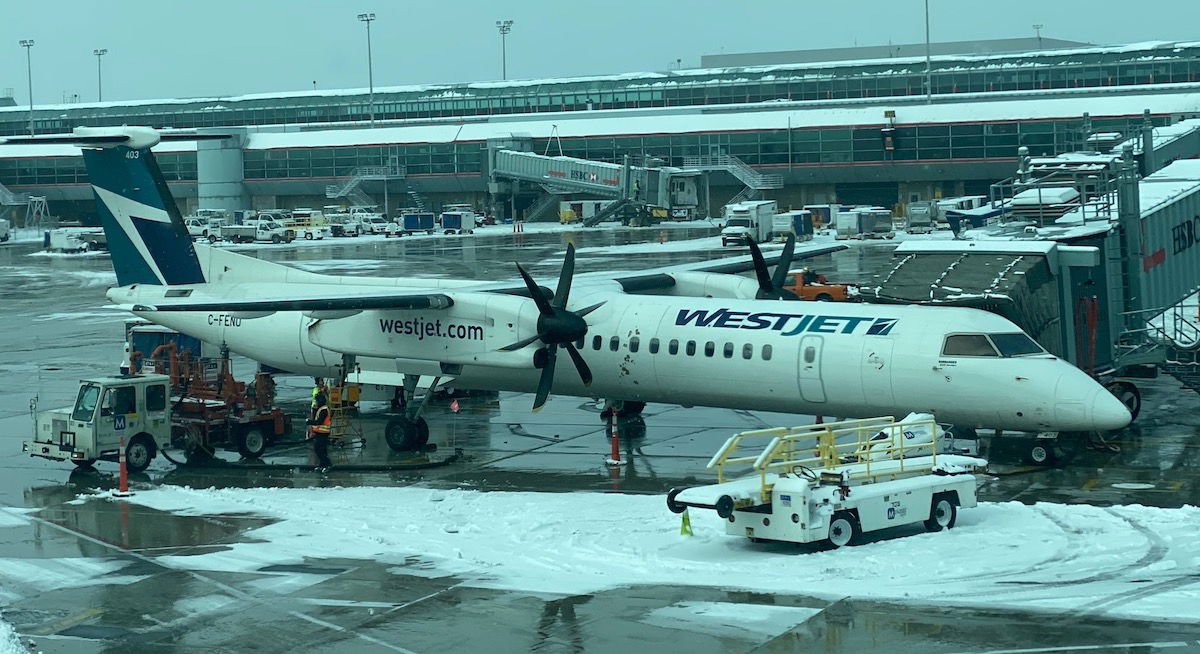 Delta & WestJet applied to form a joint venture
DOT tentatively approves joint venture, with a catch
In late October 2020, the US Department of Transport (DOT) finally tentatively approved the Delta and WestJet joint venture, but significant concessions were needed.
The ruling noted that if the joint venture were approved, Delta and WestJet would have 27% market share between the US and Canada, which still pales in comparison to the 45% market share that Air Canada and United have with their partnership (though they don't yet have a transborder joint venture, but rather only have a transatlantic joint venture, along with the Lufthansa Group).
Even so, the DOT found that approving this joint venture without remedies would restrain competition, such that it wouldn't be in the public interest. As a result, the DOT requested the following concessions for this to be approved:
Swoop, WestJet's wholly owned subsidiary and low cost carrier, would have to be excluded from the joint venture
WestJet would be forced to give up all eight of its slot pairs at LaGuardia Airport
WestJet would have to interline with more US airlines, in order to increase competition
Any exclusivity provisions between Delta and WestJet would have to be removed, if they limit WestJet's ability to partner with other airlines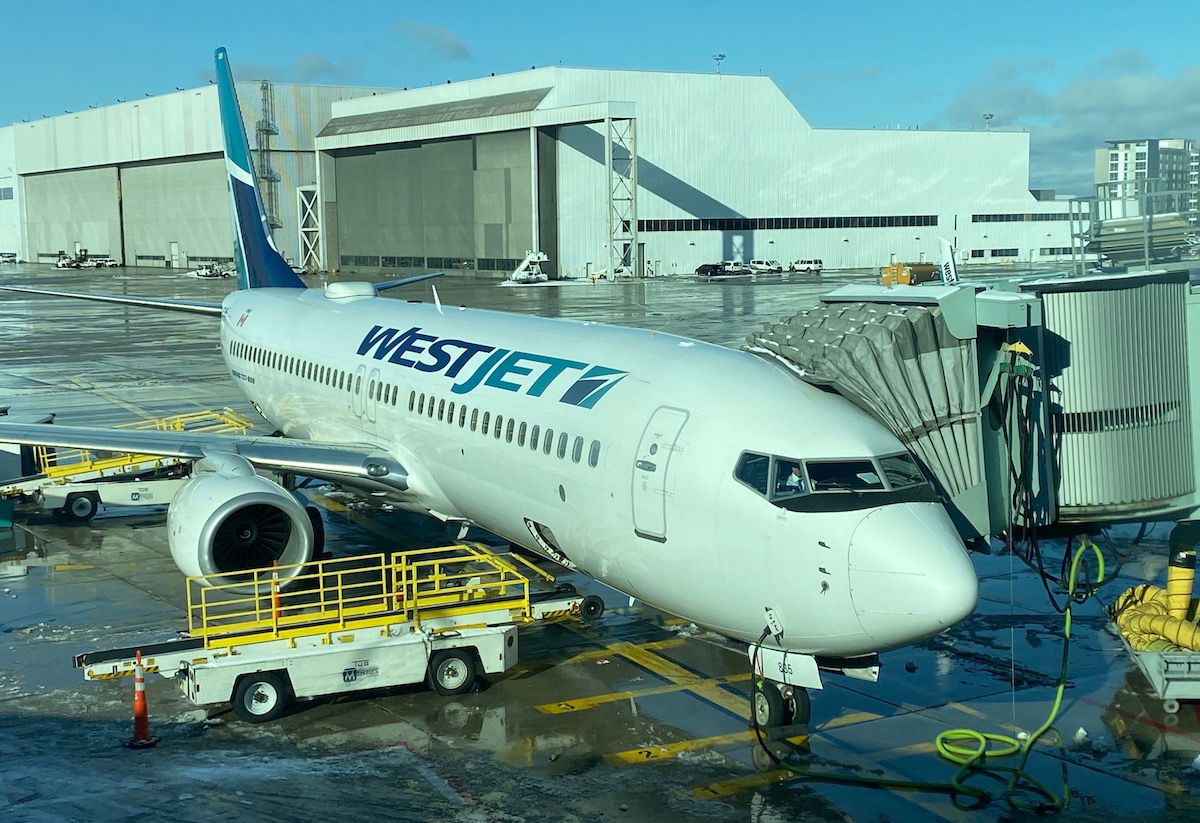 The DOT requested that WestJet give up all of its LaGuardia slots
Delta and WestJet withdraw joint venture application
Even though the DOT tentatively approved the arrangement with restrictions, Delta and WestJet have decided to withdraw their application for the joint venture, as they're not happy with the concessions requested.
The letter from Delta and WestJet refers to the DOT's ruling as "arbitrary and capricious" on 15 occasions. It almost sounds like there might be a lawsuit coming here, because the DOT's decision is made under the Administrative Procedure Act, which prohibits arbitrary and capricious decisions. I'm sure the wording is no coincidence.
As the explanation starts:
The Joint Applicants are deeply disappointed that after taking more than two years to reach a decision, and acknowledging that the proposed Joint Venture between Delta and WestJet ("JV") would generate substantial benefits for the traveling public, the Department has issued a show cause order1 ("SCO" or "Show Cause Order") which proposes to deny antitrust immunity ("ATI") unless the Joint Applicants accept a set of conditions that are arbitrary and capricious, including slot divestitures that are unrelated to any alleged reduction in competition as a result of the JV.
The biggest objection here is with the requirement to give up WestJet's entire portfolio of slots at LaGuardia, which is one of the most slot-restricted and coveted airports in the US. As the letter explains:
The most onerous of those conditions would require that WestJet divest 100% of its slot portfolio at LaGuardia Airport ("LGA"), or else require Delta to divest an equivalent set of eight slot pairs from its own LGA slot portfolio – despite the fact that LGA is an airport where Delta and WestJet do not even compete with each other. Contrary to every prior ATI proceeding in which the Department has required slot divestitures, the proposed divestitures in this case are not designed to address any potential reduction of competition arising as a result of the JV. In fact, the divested slots would almost certainly not even be used to compete with the JV. They would likely be redeployed by the recipient to use in domestic or other markets which are outside the JV scope. Moreover, the proposed divestitures would either result in reduced capacity on the New York-Toronto route where WestJet currently deploys those slots, or else harm the public interest by forcing Delta to reduce or eliminate service Delta currently offers from LGA to small and medium sized U.S. communities. Neither outcome is justifiable in the context of a pro-competitive pro-consumer ATI application.
On the surface you might be siding with Delta and WestJet here, given that they still wouldn't have as much market share as Air Canada and United, and WestJet having to give up all LaGuardia slots seems aggressive.
However, there are a few things to keep in mind:
In the past decade, Delta has increased its market share at LaGuardia from 24% to 46%
WestJet got its eight slot pairs at LaGuardia in 2011, and this came as Delta was forced to divest these slot pairs as part of a slot swap with US Airways
The issue here is that Delta would essentially be (indirectly, at least) getting back the slots that it had to divest for a previous deal
If you don't consider the historical context, does it seem fair to add such significant restrictions to a joint venture when a competitor has so much market share? No, maybe not. However, when you consider that WestJet only had these slots because Delta was forced to give them up, then the DOT's logic starts to make a lot more sense.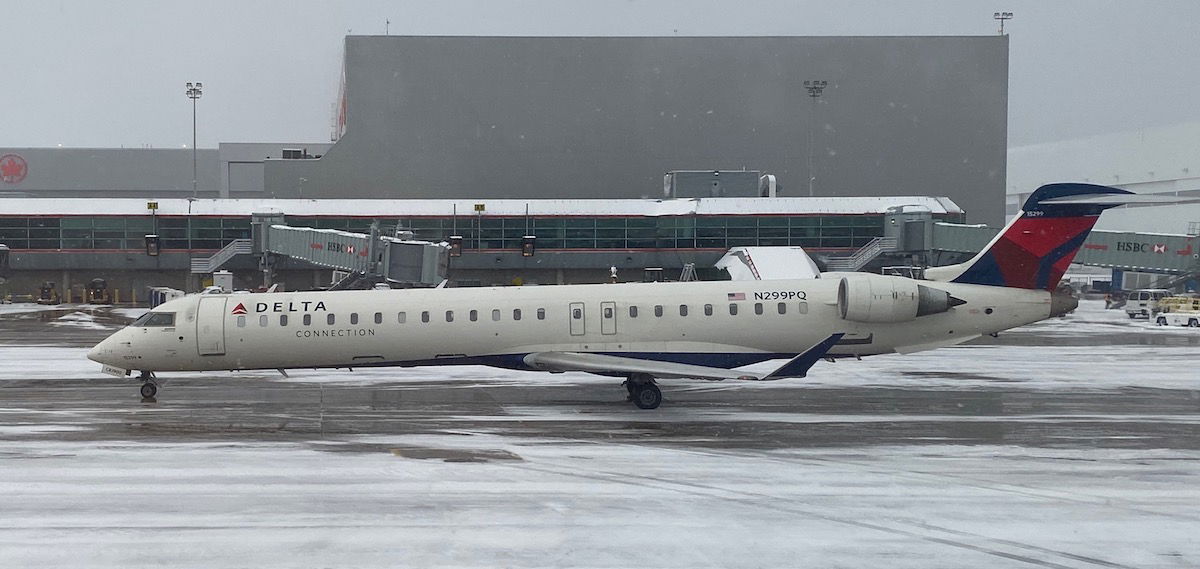 Delta & WestJet have withdrawn their joint venture request
Bottom line
The Delta and WestJet joint venture won't be happening, at least for now. The application was filed over two years ago, and was finally tentatively approved a few weeks ago, with some major concessions needed.
Delta and WestJet weren't happy with these requests, especially the requirement to give up so many LaGuardia slots, and as a result they've withdrawn their application.
In general I'm opposed to joint ventures, since they're the equivalent of eliminating a competitor in a market. At the same time, in the case of transborder flights, Air Canada and United have such a dominant presence that there might almost be value in having a strong competitor to go against them.
What do you make of the concessions the DOT required from Delta and WestJet, and the ultimate decision for the application to be withdrawn?